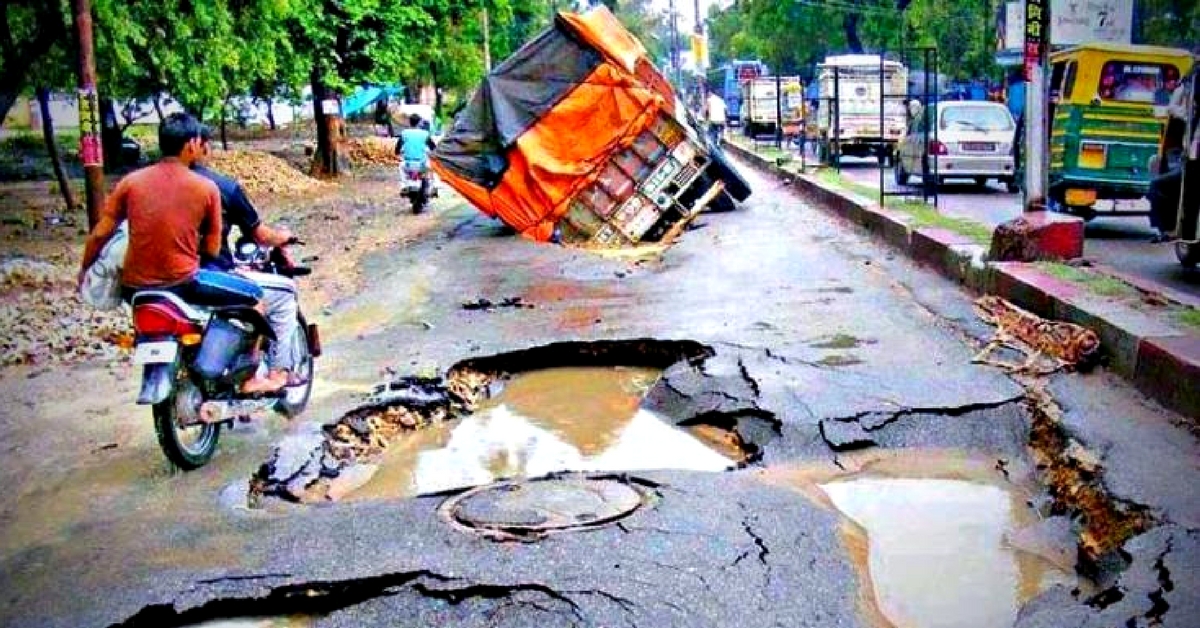 In a country grappling with considerable poverty and serious civic issues, it doesn't make sense to give more importance to dead icons than living people.
Of late, an unprecedented wave of statue politics seems to be sweeping the nation. From building giant statues to vandalizing existing ones, this trend reflects one of India's worst cultural afflictions — our millennia-old obsession with the past, often at the expense of the present. It also reflects our penchant for paying hollow lip service to towering lives but failing to practice the values they inspired in real life.

Nor does it make sense to spend crores of taxpayer's money on putting up new statues — for instance, the proposed Shivaji statue off the Mumbai coast or the under-construction 'Statue of Unity' honouring Sardar Patel.
In fact, both Shivaji and Patel are remembered for the way they cared for the welfare of their people. In all probability, they would never have permitted grandiose statues in their name, when the massive public funds allotted for them could be more wisely used for the welfare of so many people in so many ways.
Here are five things India can spend thousands of crores on instead of statues. May compassion and common sense prevail!
1. Quality and quantity of public healthcare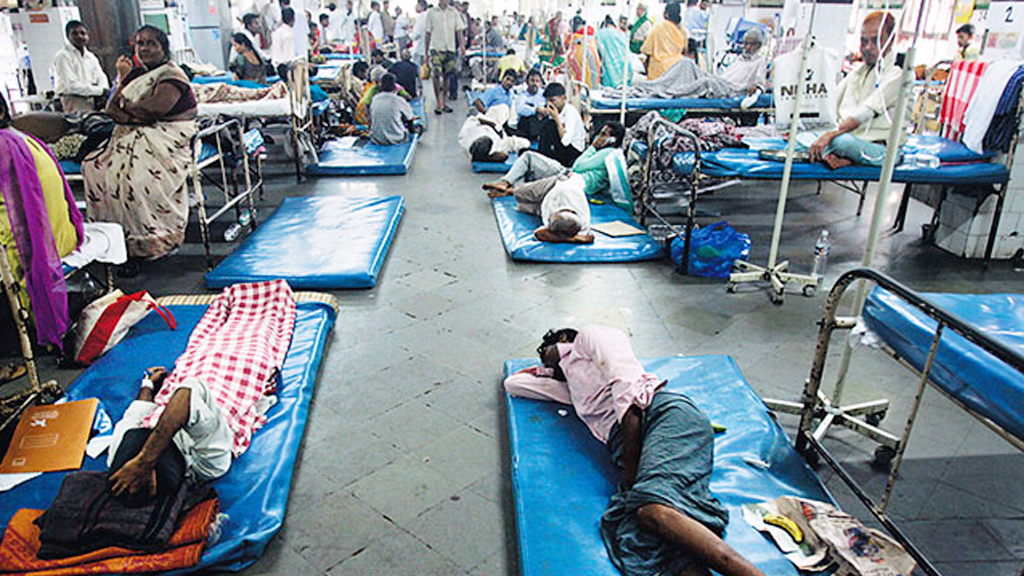 India has the lowest per capita government health spending in the world — China spends 5.6 times more while the USA spends 125 times more. As such, Indians meet more than 62% of their health expenses from their personal savings, one of the highest in the world. Moreover, a majority of the population living below the poverty line (BPL) continues to rely on the under-financed and short-staffed public sector that is just not enough to meet its healthcare needs.
In 2017, the systemic failures in public health provision were highlighted by the deaths of children in a public hospital in Gorakhpur due to alleged disruption of oxygen supply. The cases of excessive billing and negligence in big corporate hospitals that came to light also showed that the unregulated private sector is no solution to India's massive healthcare problems.
Its time India took steps to fill this gap in health infrastructure — by standardising diagnostic procedures, building rural clinics, streamlining health-tech systems, and improving efficiency. According to a report by National Skills Development Corporation, doing this also has the potential to generate an additional 7.5 million direct job opportunities by 2022.
Here's What Can Be Done: Deep in Rural India, This Group Has Provided Medical Care to 18 Lakh People!
2. Better equipment for the police and fire department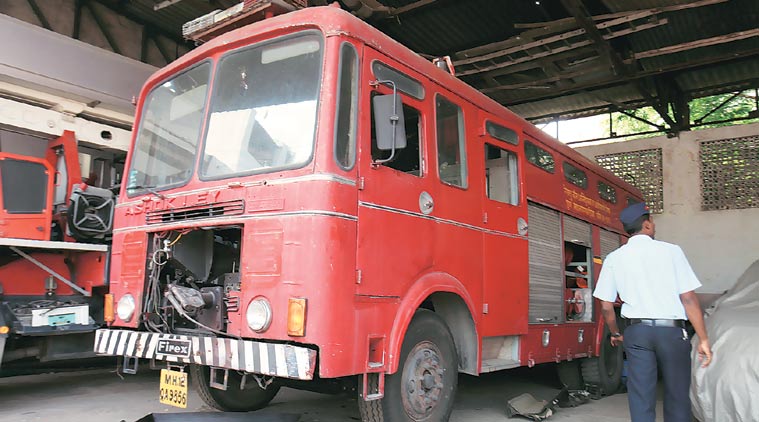 While there have been significant augmentations to the capabilities of fire and police departments, there are several crippling gaps that need to be filled to make Indian cities safe and secure. As revealed by CAG audit reports, the speed with which Indian cities are filling up crucial shortages in basic capacities and equipment is nowhere near adequate.
Take, for instance, the most rudimentary index of capacity, the police-to-population ratio, in most cities continues to remain a fraction of what is actually required. Or that in 2016, Delhi's 90,000-strong force had roughly 250 bulletproof vests, most of which were used by personnel posted in the high-security New Delhi district.
Fire departments are also suffering a shortage of manpower, equipment and water tenders. For instance, Vizag, a city with close to 20 lakh population has only four fire stations whereas according to standard norms, there should be at least one fire station for a population density of about 50,000.
Here's The Difference Good Equipment Can Make: Officer Who Rescued 30 from Fire Becomes First Civilian to Receive This Award
3. Scientifically designed and pothole-free roads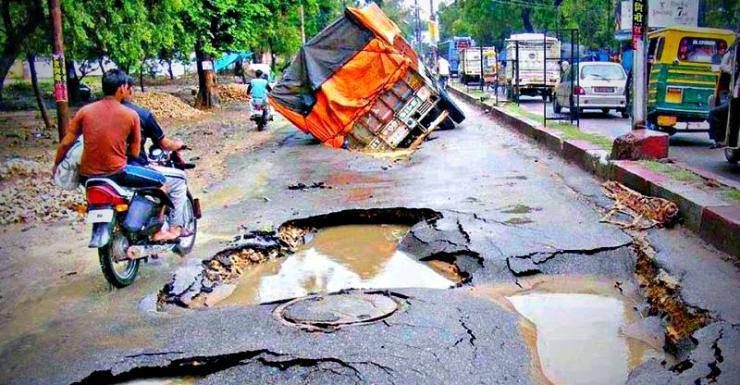 Over the past decade, India has added local roads and highways that prioritise the speed and efficiency of vehicles with no consideration for human safety. The World Health Organisation reports that the death rate in road crashes in India has been consistently rising.
While the safety standards of automobiles are an issue, crumbling roads and a lack of consideration for all road users by traffic engineers and planners are largely to blame. For instance, when a stretch of road connecting Delhi's Sarai Kale Khan with Ashram was opened to commuters in 2008, it was quickly labelled as an accident-prone spot. The problem wasn't over speeding or anything else to do with the drivers; the very design (the loop radius, specifically) of this brand new road was flawed.
Furthermore, every year after the first spell of rain, gaping potholes make their way across on roads across many cities. In 2014, potholes alone caused more than 3000 deaths. As such, India needs to earmark substantial funds for correction of black spots (places with a high number of recorded road accidents), ensuring the durability of newly laid roads and execution of road safety audits.
Some Ideas That Can Be Implemented: Unscientific Speed-Breakers Can Kill: Here's What Needs to Change Immediately.
4. Waste management and climate resilience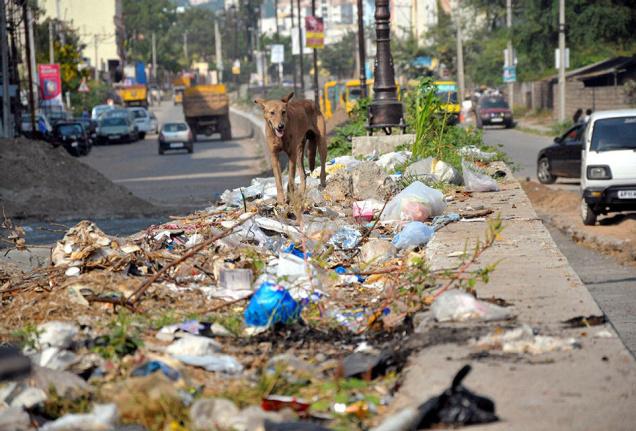 Studies reveal that Indian cities generate 100 million tonnes of waste annually, putting India on the road to becoming the world's largest producer of waste. Rapid urbanisation has meant that dumping grounds that existed on the outskirts of cities 50 years ago have now become a part of their bustling suburbs.
Add a steadily increasing population and global warming to this scenario and the future looks grim indeed – the municipal corporations of most cities are grappling with finding solutions to problems they are ill-equipped to handle.
While several solutions have been discussed and tried out, city administrations need to take up sustainable waste management in a cohesive and focused manner. From setting up decentralised  segregation systems and recycling units to portable biogas plants and e-waste collection pathways, there's a lot that needs to be done.
With hotter weather, shorter monsoon and heavier rainfall already becoming the norm, Indian cities also need to go beyond incremental fixes and move to strategical planning for climate-resilient growth. This would mean increased investment in large-scale rooftop solar projects, LED street lighting, green buildings, rainwater harvesting, low-carbon public modes of transit.
Here's A City Leading By Example: How Kerala's 'Zero-Waste' Alappuzha Won a Spot Among Top 5 Cities in UN List
5. Making public spaces accessible for the differently-abled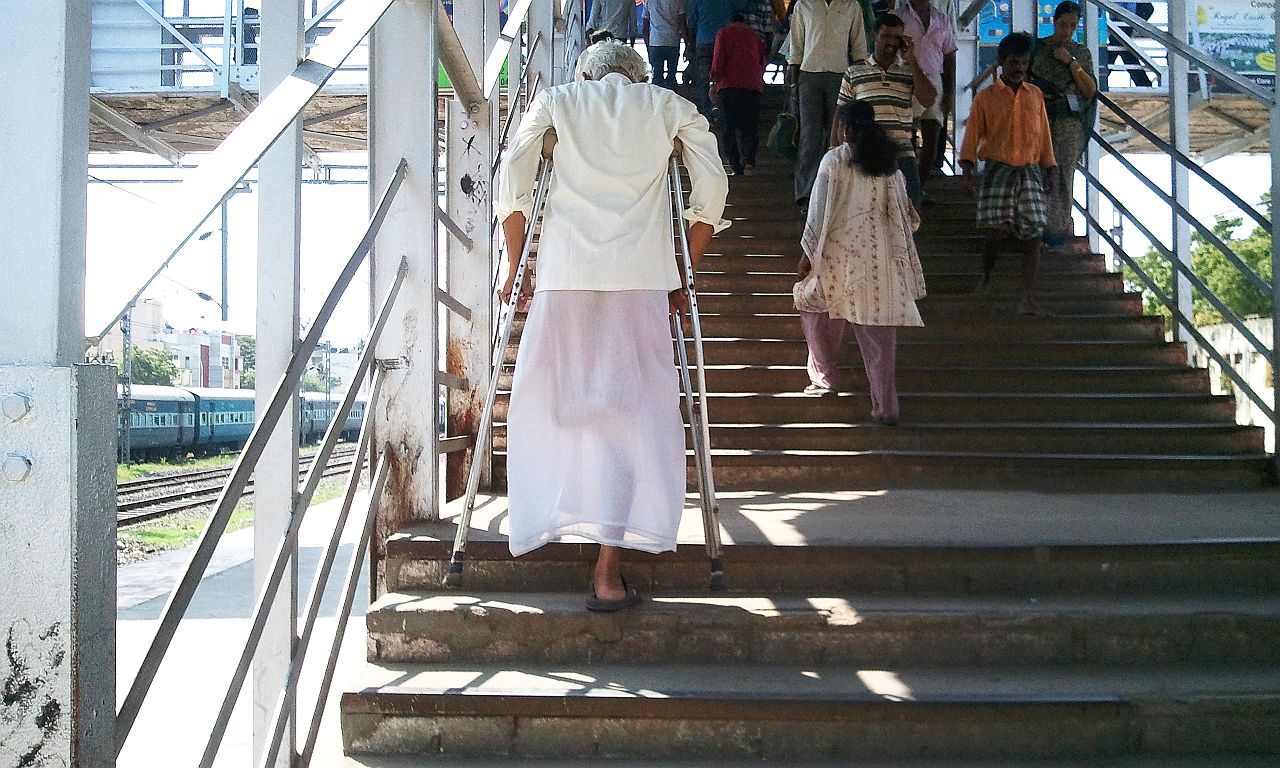 There are nearly 60-70 million differently-abled people in India, of which almost 50% suffer from a visual disability. For many of them, the lack of adequate disabled-friendly facilities has acted as bigger roadblock than their condition itself and prevented them from making valuable contributions to the society.
An audit of 1,099 buildings across 31 cities – India's first accessibility audit – was conducted in buildings and public places under this campaign. The audit revealed the deplorable state of facilities for the differently-abled in public buildings, hospitals, railway stations, and educational institutions. It found that not a single building was disabled-friendly; almost 95% of the buildings did not have a toilet for the disabled – even of those that did, the majority were reported to be in an abysmal state.
Recently, the Supreme Court directed the Centre to fulfill promises under the 'Accessible India' campaign. This campaign – launched a year ago – seeks to make half the buildings in each state capital accessible to persons with disabilities. Yet, the government has been lackadaisical in its implementation, citing a shortage of resources. Its time it met its obligation of creating a barrier-free environment for the differently-abled.
Here Is the Kind of Work That is Needed: This Engineer Customises Cars, Wheelchairs & More to Ease Mobility for the Differently-Abled
---
Also Read: In the Hype around the New Shivaji Monument, Let's Not Forget These 7 Stunning Forts from His Reign!
---
Like this story? Or have something to share? Write to us: contact@thebetterindia.com, or connect with us on Facebook and Twitter.
NEW: Click here to get positive news on WhatsApp
We bring stories straight from the heart of India, to inspire millions and create a wave of impact. Our positive movement is growing bigger everyday, and we would love for you to join it.
Please contribute whatever you can, every little penny helps our team in bringing you more stories that support dreams and spread hope.