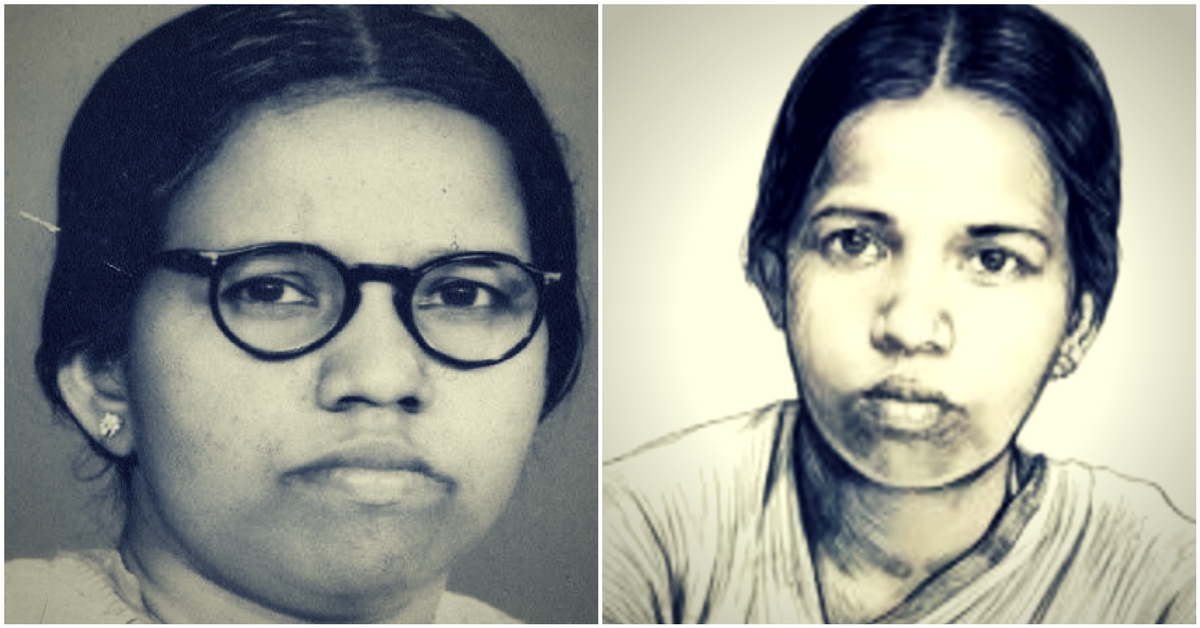 An incredibly courageous woman who smashed the caste barrier to smithereens, Dakshayani Velayudhan played a pioneering role in charting the course of independent India.
The year was 1946. On the wintry day of December 19, India's newly formed Constituent Assembly was in session, debating and drafting a constitution for the soon-to-be independent nation.
The clock had just ticked past noon when an extraordinary Indian woman began her much-awaited address,
"Mr Chairman, before I express my views on the Resolution, let me pay my humble homage to our revolutionary father, Mahatma Gandhi. It is his mystic vision, his political idealism and his social passion that gave us the instruments to achieve our goal."
The woman was Dakshayani Velayudhan, the first and only Dalit woman in the Constituent Assembly. The youngest participant of this august congregation, she was one of 15 women members who etched their mark on the making of the Indian republic.
Despite her contributions in the framing of the Indian constitution — an experiment that would go on to determine the country's ability to govern itself —, Dakshayani's story has been unintentionally been dwarfed for years by the larger national personalities of her time.
Its is time we acknowledged her path-breaking role in helping India transform into a modern and politically balanced nation state.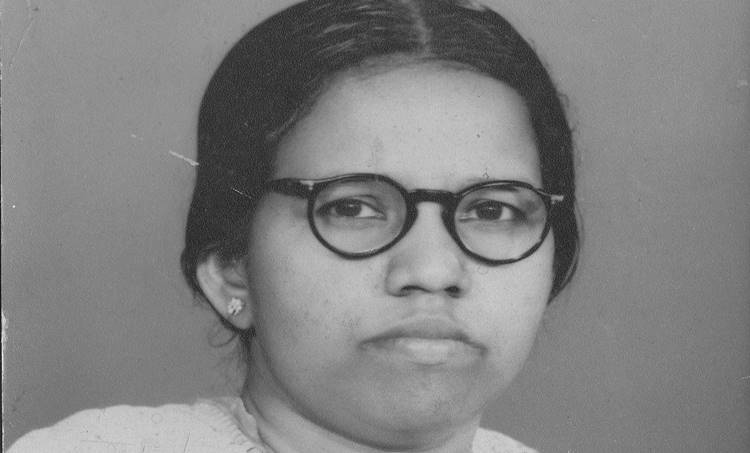 Born in July 4, 1912 in Mulavukad (a tiny island off the coast of Kochi), Dakshayani was a member of the downtrodden Pulaya community. Believed to be among the earliest inhabitants of Kerala, in pre-Independence India, the Pulayas were nevertheless considered untouchables and subject to acute discrimination by the upper castes in the princely states of Travancore and Cochin.
According to a 1934 report by KP Karuppan, who fought for their rights, the men and women of the Pulaya community could not wear clothes to cover their upper torso or cut their hair. They were not allowed access to public roads, public wells, markets, government schools and even hospitals.
In fact, the vicious codes of discrimination prevalent back then dictated that a Pulaya had to keep 64 paces from superior castes and make their presence felt by uttering a particular cry at every four or five paces.
As such, Dakshayani's early life was shaped by the rigid caste system in Kerala of the early 20th century. During her childhood, she witnessed movements against this virulent casteism that had already been started before her birth by two of Kerala's biggest reformers, Sree Narayana Guru and Ayyankali.
---
You May Like: The Tale of Travancore's Last King and His Path-Breaking Temple Proclamation
---
One of these civil disobedience movements was also founded by Dakshayani's uncle, Kallachamuri Krishnaadi Asan, along with Pandit Karuppan and TK Krishna Menon in 1913. Her brother, KP Vallon, was also a key member of the organisation (called the Pulaya Mahajana Sabha) that defied restriction of movement for the depressed classes.
Interestingly, the organisation found an ingenious way to defy the king's order that proclaimed that no Dalit group could have a meeting in his land — they held their meeting on a row of catamarans anchored to an iron pole in the middle of the Vembanad lake. By conducting the meeting on water, the group sent out a message of protest without actually disobeying the royal proclamation!
Interestingly, it was this historic Kayal Sammelanam (Meeting on the Backwaters) that later formed the basis for the name of Dakshayani's memoirs, "The Sea Has No Caste".
Dakshayani's mother, Maani, too was very progressive and a great inspiration for her daughter. Growing up witnessing such radical social change, that too into a family that spearheaded many of these changes, the young girl was a part of a series of firsts for her community.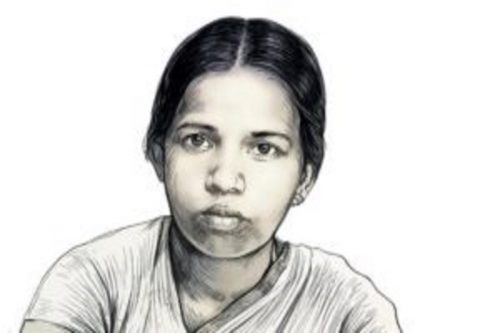 Dakshayani was one of the first girls in her Pulaya community to wear a dress and receive education at a government school. (By then, the roads and schools had opened to the depressed classes, but the prejudice was still very strong).
After finishing her schooling, Dakshayani went on to earn a bachelor's degree in chemistry from Maharaja's College in Ernakulam — the only girl in the class. Later she would recall how she would have watch lab experiments from afar as an upper caste professor refused to let her touch the equipment.
Not the one to give up in the face adversity, the determined girl didn't let such blatant discrimination stop her. Graduating with good marks in 1935, she then went on to get a teacher's training course from Madras University, following which she was posted in a government school in Thrissur. She was the first Dalit woman in the state to earn a degree.
All this while, she continued to participate in movements that called for abolition of caste slavery, equality for all and the democratization of public spaces. This defiance, grit and steely strength would mark much of her life.
In 1940, Dakshayani married Dalit leader Raman Kelan Velayudhan at Mahatma Gandhi's Wardha ashram, Sevagram. The ceremony was officiated by a leper and attended by both Gandhi and his wife Kasturba. Interestingly, Velayudhan was the uncle of a man who would go on to become India's first Dalit president — KR Narayanan.
Two years later, she was nominated to Cochin Legislative Council seat and in 1945, she spoke gave her first speech in the council, slamming untouchability as inhuman.
In 1946, Dakshayani became the first and the only Dalit woman in India's Constituent Assembly. She was just 34.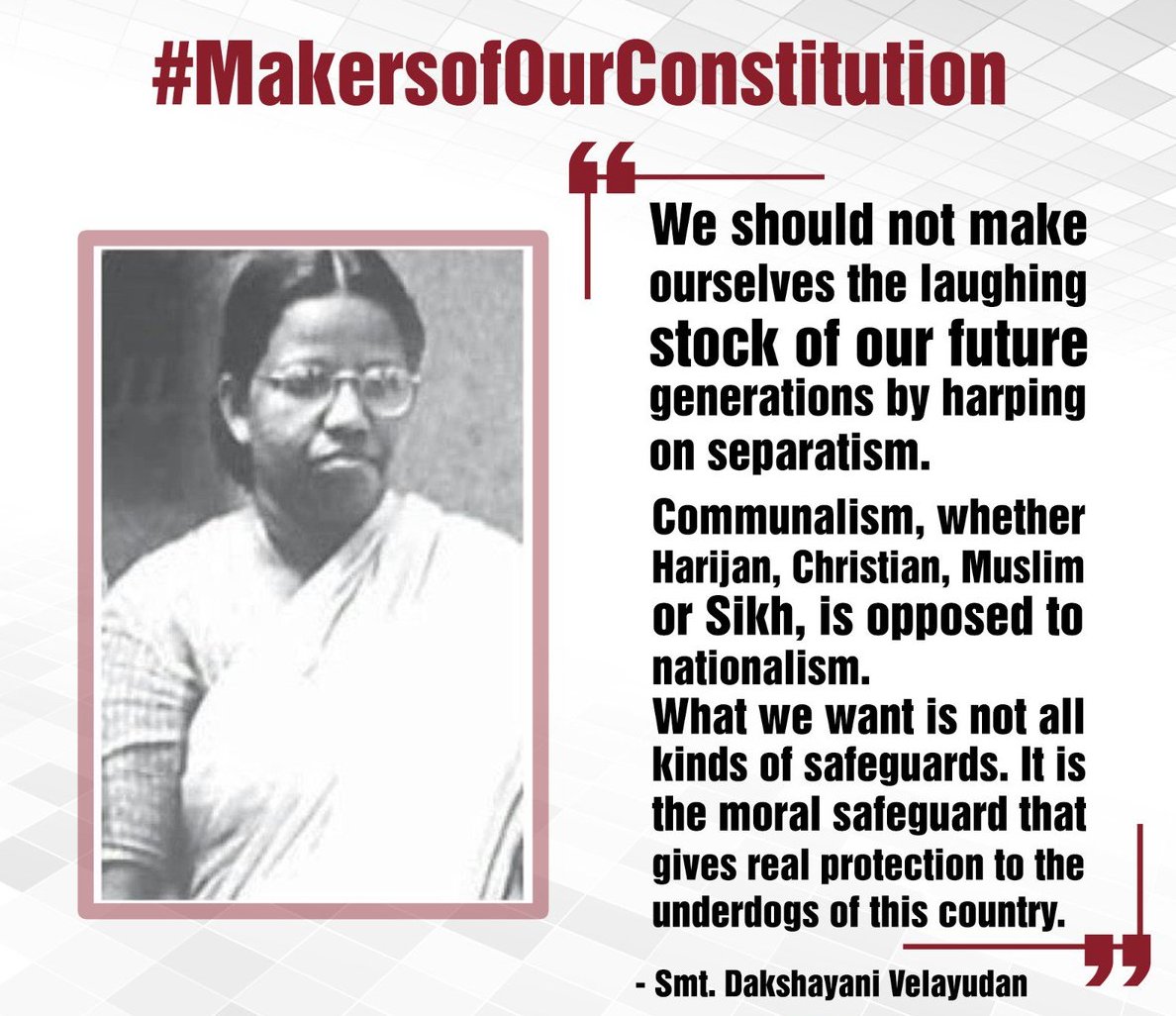 A firebrand speaker, Dakshayani's tenure at the constituent assembly was defined by two objectives. The first was to go beyond framing a document and offer the people of India "a new framework of life". The second was to use the opportunity to make untouchability illegal and punishable by law.
An unwavering supporter of a strong, common national identity for all residents of an independent India, she did not support separate electorates or reservations. Her main goal was creating an India free of caste or community barriers.
In an impassioned speech delivered in August 1947, Dakshayani said:
"As long as the Scheduled Castes, or the Harijans or by whatever name they may be called, are economic slaves of other people, there is no meaning demanding either separate electorates or joint electorates or any other kind of electorates with this kind of percentage. Personally speaking, I am not in favour of any kind of reservation in any place whatsoever."
Despite being a staunch follower of both Gandhi and Ambedkar, Dakshayani never shied away from challenged them both on the strength of her own convictions. For instance, she spoke against excessive centralisation of power in the Constitution and argued for greater decentralisation.
In the years that followed her time as a member of the Constituent Assembly and the provisional parliament, Dakshayani gradually moved away from active electoral politics and devoted the rest of her life to working for the upliftment of underprivileged people.
An incredibly courageous woman who smashed the caste barrier to smithereens, Dakshayani Velayudhan played a pioneering role in charting the course of independent India. She also showed, not just the Dalit community but the entire nation, the importance of standing one's ground and holding our head high, no matter what the odds were.
---
Also Read: The Princess Who Built AIIMS – Remembering India's First Health Minister, Amrit Kaur
---
Like this story? Or have something to share? Write to us: contact@thebetterindia.com, or connect with us on Facebook and Twitter.
NEW: Click here to get positive news on WhatsApp!