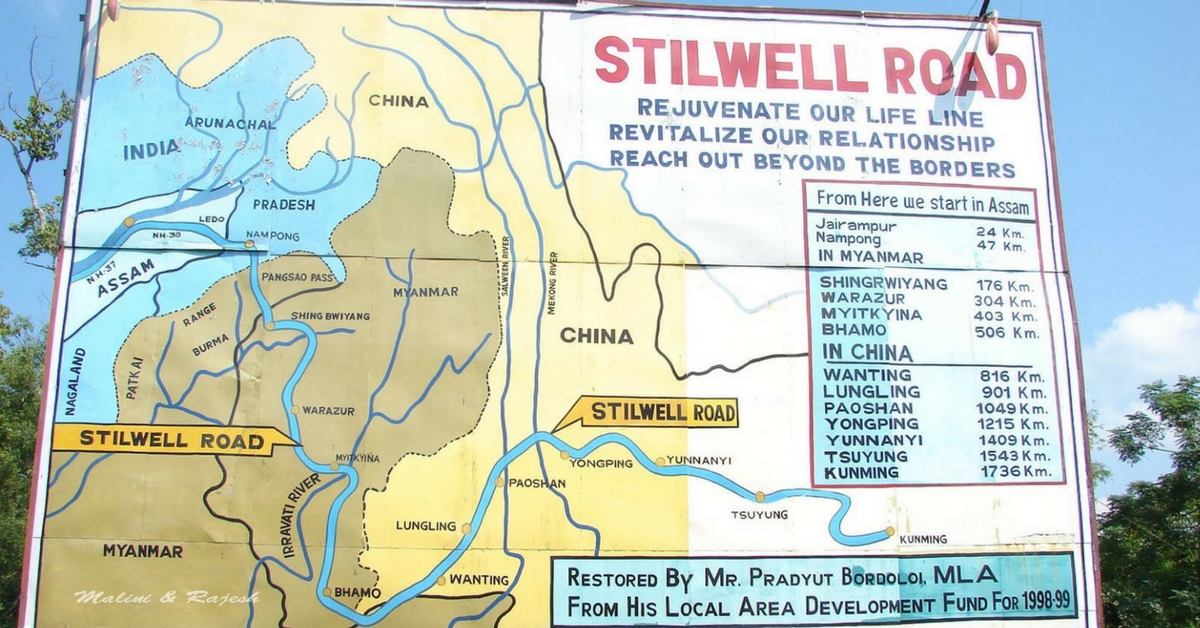 If this road goes operational, the Northeast will have direct land access to markets in China, Myanmar and various Southeast Asian countries.
Under the Central Government's Act East policy, a great deal of emphasis has been laid on establishing the North East Region (NER) as a viable conduit for trade with Southeast Asia. The construction of the 1360-km long India-Myanmar-Thailand trilateral highway is one such example of how diplomacy is paving the way for the economic transformation of NER.
Geopolitical compulsions have robbed the region of any cultural and trade ties that many in the NER shared with their counterparts in Myanmar, China and Southeast Asia. This has left the NER in a state of isolation not only geographically, but also economically. With little industrialisation, ineffective state capacity, excessive dependence on the Central aid, corruption and insurgency-driven civil strife, the region has suffered.
Many commentators from the NER have argued that international trade provides an avenue for the region to break away from its geographical isolation, besides offering opportunities for much-needed investment.
One such potential trade route, which has remained inactive for more than seven decades is the little-known Stilwell Road—a strategically important 1,726 km road that connects India and China through Myanmar.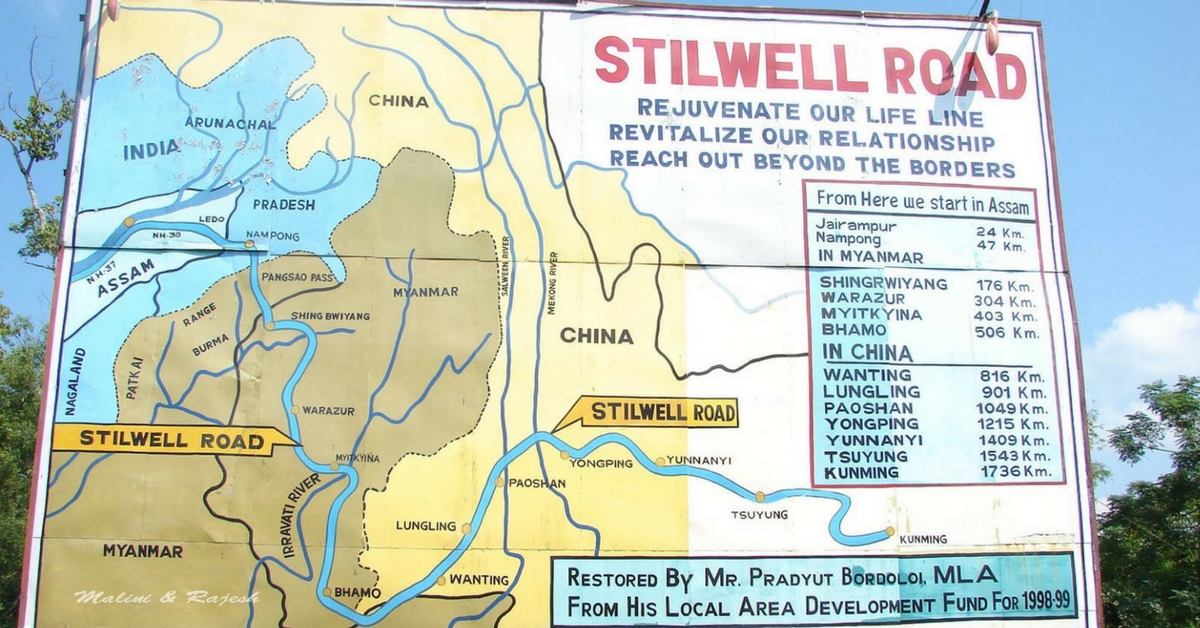 Starting from a Ledo, a small town in the Tinsukia district of Assam and home to the easternmost broad-gauge railway station in India, the road traverses through Changla district in Arunachal Pradesh.
From there the road cuts across the Pangsau Pass on the Indo-Myanmar border and heads into Patkai province in Myanmar. The road then crosses into China through the town of Wanting in Yunnan province and eventually finishes up in Kunming city. It (Stilwell Road) covers 61 km in India, 1033 km in Myanmar and 632 km in China.
"This road has the potential to break the landlocked status of NER. Goods from NER normally pass through the narrow Siliguri Corridor to Kolkata covering about 1600 km and then transhipped again through the Strait of Malacca to Southeast Asia and China. The present route takes nearly seven days for the landing of cargo, whereas the same consignment through Stilwell Road can land in Myanmar and China in less two days," writes Jajati K Patnaik, a noted professor of Political Science.
Built out of necessity
Stilwell Road was constructed in the midst of World War II by the Americans. With the Japanese establishing a sea blockade to China in 1937, and Rangoon falling into their hands in 1942, the Allied Forces led by the United States wanted to construct a road that would act as an alternative supply route. Construction began in October 1942, and by late 1944 it was complete. Under the supervision of General Joseph Warren Stilwell, the road was built by 15,000 US troops, of which nearly two-thirds were African American, and 35,000 local workers, at the cost of US$ 150 million.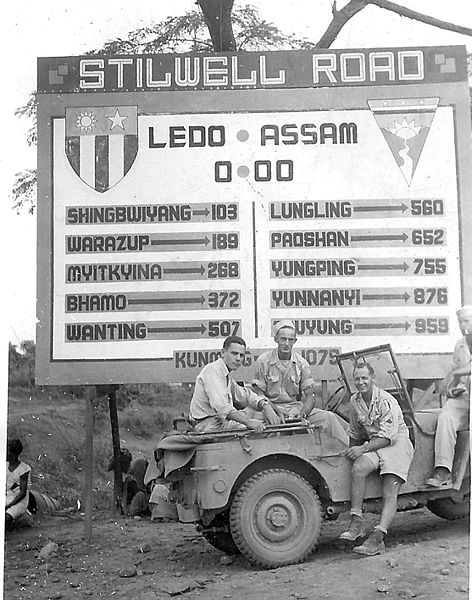 This was a remarkable feat of engineering, which also, unfortunately, resulted in the death of 1100 American soldiers and an equal number of local workers.
It was on February 11, 1945, when the Americans reached Kunming with a convoy of over 100 army vehicles, and in the process shattering the three-year land blockade the Japanese had set up. Soon after WW-II, however, the road lost its strategic importance. It was named Stilwell after the US general who supervised the construction process.
Barely any trade activity today
Since the end of World War-II, the road has remained inactive, and as a result of subsequent geopolitical events (Partition, Occupation of Tibet and the Indo-China War of '62), mandarins in New Delhi saw little value in it.
There is barely any trade activity on this road, besides the barter of goods among people on either side of the Indo-Myanmar border at the Pangsau Pass. Every Friday, both sides celebrate Burma day when villagers are allowed to cross into India. They visit the local markets and buy necessary items, arriving on foot and motorbikes. On the 10th, 20th and 30th of every month, both sides celebrate India Day, when Indian tourists cross into Myanmar. These informal trade melas (fairs) are conducted under the strict supervision of the respective local administrations.
Despite the obvious advantages of reopening Stilwell Road for border trade, policy mandarins in New Delhi and security agencies have raised their objections.
There are fears that opening this route may fuel the already rampant problem of drug and human trafficking in the region. Security agencies also believe that this route could further facilitate the supply of arms and ammunition to insurgents in the Northeast, besides strengthening operational links between various militant groups.
Concerns have also emerged with the Chinese winning the contract to repair the stretch of road running through Myanmar. Those dealing in economic policy have also raised red flags about the potential of Chinese goods making further flooding the Indian market to the detriment of the local industry. Finally, the most significant political hot potato for governments in the NER is the spectre of illegal migration.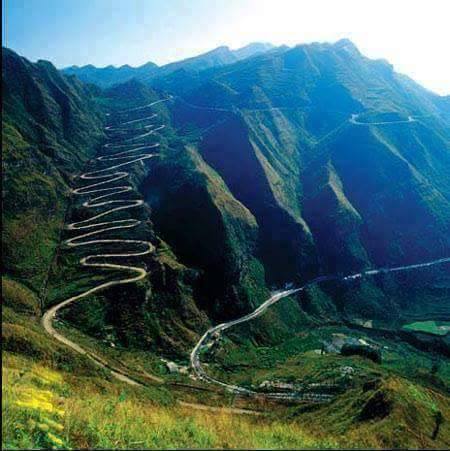 "China has shown interest in opening up the route, but India's hesitation is also based on the fact that some part of it involves the contested territory of Arunachal Pradesh. Boundary talks between India and China about the status of Arunachal Pradesh have been going on for years now, with 19 rounds of talks completed in 2016," writes Mirza Zulfiqur Rahman, Researcher in International Relations and Politics, Development Studies and Borders, IIT-Guwahati, for The Conversation.
Advantages to opening this road are great
In addition to Moreh in Manipur, which is set to become a vital economic hub in India's trade with Southeast Asia after the completion of the India-Myanmar-Thailand trilateral highway, a similar case can be made for the township of Margherita near Ledo, from where Stilwell Road actually begins.
"Border trade between India and China flows through three border posts: Shipkilia Pass in Himachal Pradesh, Pittorgarh Pass in Uttarakhand, and Nathu-La in Sikkim. Stilwell can reduce transit time and transportation costs of Indo-China trade considerably. It is, indeed a goldmine of possibilities. Various studies conducted on the feasibility of reopening Stilwell Road highlighted that once the road is operational, it will reduce transportation cost between India and China by 30%. Unlike the Nathu-La Pass in Sikkim, the Stilwell Road is capable of handling approximately 25% of India-China bilateral trade," writes C Joshua Thomas, Deputy Director at the Indian Council of Social Science Research, North Eastern Regional Centre (ICSSR), Shillong.
If this road goes operational, the NER will have direct access to markets in China, Myanmar and various Southeast Asian countries. As stated earlier, the one can reach Kunming in two days using this road. It will take two and a half days to reach Yangon, the capital city of Myanmar, while Bangkok will take four days and Singapore in five-six days.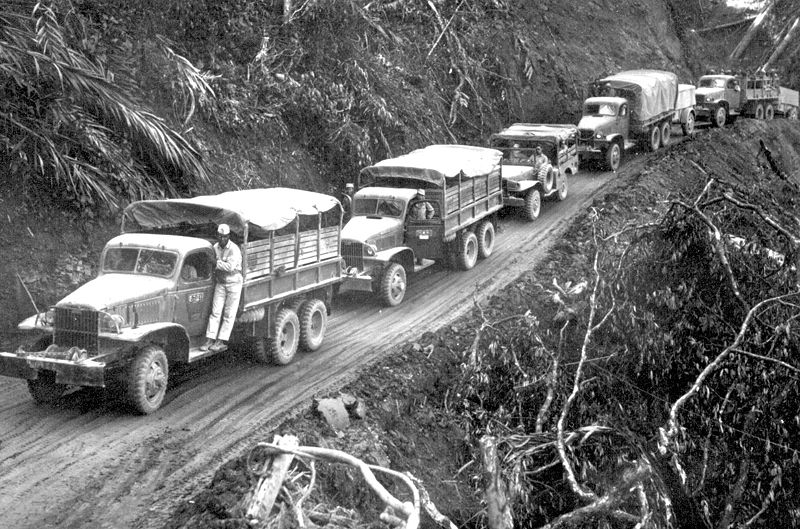 In comparison to sea routes, this land route is projected to be shorter and cheaper for international trade. Policymakers in support of reopening this road also believe that this road will bring greater investment into the NER, which will offer it a way out of the current economic malaise. Lest we forget, the value of this road for the tourism industry in the NER will be immense, opening the region up to thousands of tourists every year.
Only if India and China get along
Any attempt at opening this road will only work if both Asian giants establish a workable framework for greater cross-border peace.
Read also: This Highway Running Through Three Countries Will Transform the Northeast
"The closure of Stilwell Road for the last 60 years has benefited none, not even to the cause of India's security concern. Since road passes through three sovereign countries, the respective governments involved need to ponder over this issue. One should not forget that the reopening of Stilwell Road holds greater promise than perceived. As this road is the only surface link between India and China, a substantial bilateral trade can flow through it besides facilitating closer people-to-people contact. The road should not only be viewed as a trade route but also as a passage for cultural interactions between the two oldest civilisations in Asia," writes C Joshua Thomas.
New Delhi should really consider this option.
Like this story? Or have something to share? Write to us: contact@thebetterindia.com, or connect with us on Facebook and Twitter.
NEW: Click here to get positive news on WhatsApp!
We bring stories straight from the heart of India, to inspire millions and create a wave of impact. Our positive movement is growing bigger everyday, and we would love for you to join it.
Please contribute whatever you can, every little penny helps our team in bringing you more stories that support dreams and spread hope.