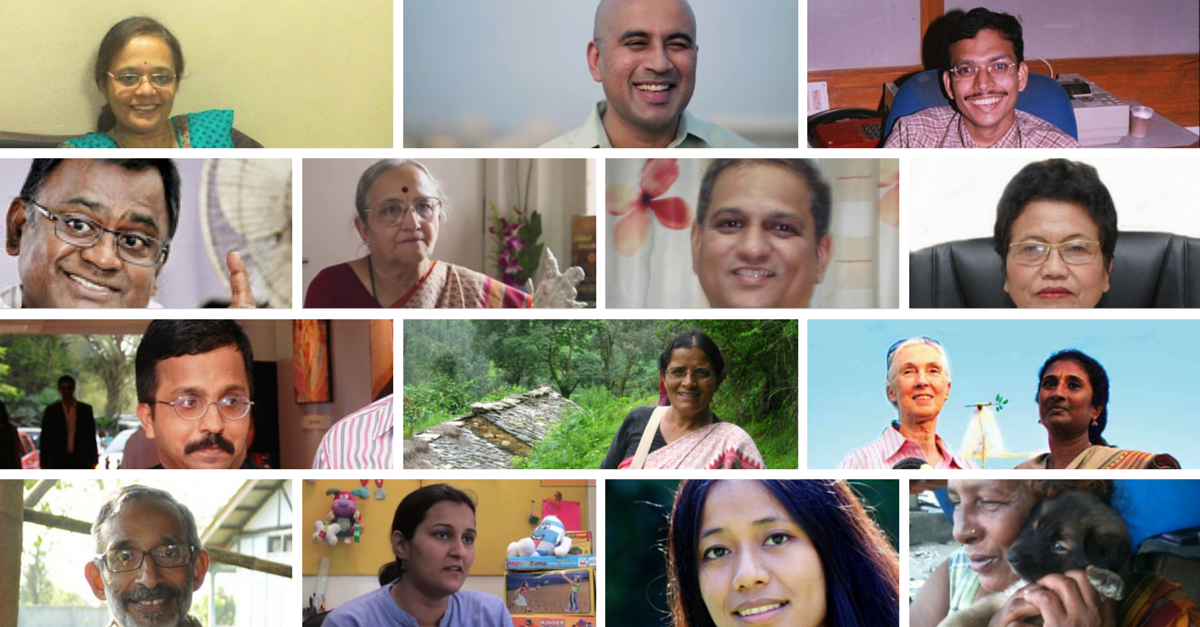 We meet a lot of people everyday. Some we remember and some we don't. But there are very few people who leave such a great impact on everyone's life that it is impossible to forget them. They are the superheroes who live among us and leave an impact that changes the lives of thousands of people around them. Here is the list of 69 such heroes we celebrate on the 69th Independence day.
We are all aware of the brave women and men who got us our freedom on 15th August, 1947. It is equally important for us to know the new & unsung heroes of our country who are impacting thousands of lives, changing the way we think and making India truly a better place. We bring to you a list of 69 heroes who have achieved extraordinary feats and moved our country forward.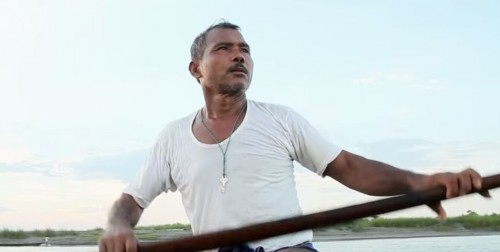 When we talk about ordinary people bringing about change, we cannot afford to miss out on this man. He is the one who single-handedly converted a washed out land into a 1,360 acre forest. He started planting bamboo saplings when he was 16 years old. Today he is 47 and lives in his own forest, which is now also home to Bengal tigers, Indian rhinoceros, over 100 deer and rabbits, besides apes and several varieties of birds, including a large number of vultures. The forest department wanted to employ him but he rejected the job because he believed he wouldn't be able to pay attention to the cause if he was bound by responsibilities. Read more.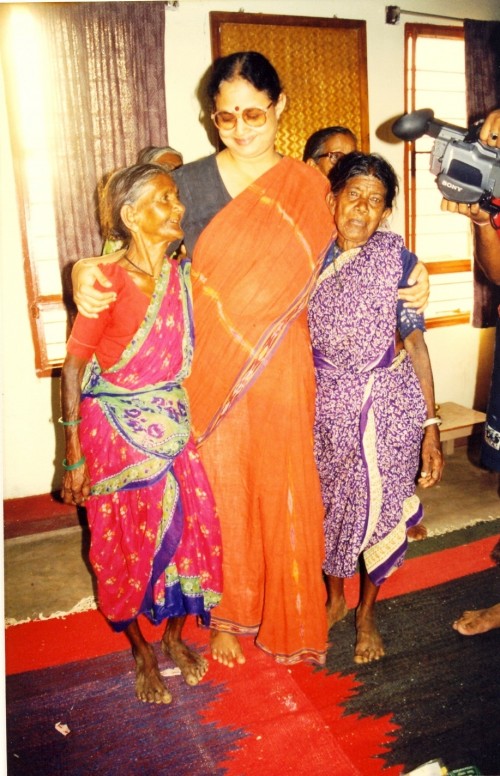 This amazing woman has been working with one of the most under-developed tribal communities in central India. A gynecologist by profession, she has been serving in the remotest areas for over 20 years. She set up the Society for Education, Acton and Research in Community Health, along with her doctor husband Abhay, and started many such healthcare initiatives across India. She has managed to introduce modern medicine in tribal villages and made the villagers aware of good healthcare facilities. While many doctors are seeking high-paying jobs in the biggest hospitals of the country, this amazing woman and her husband is an inspiration to us all. Kudos to their efforts and passion. Read more.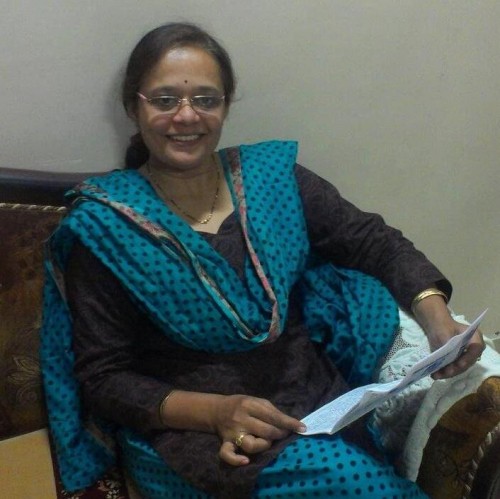 She has taken her profession to another level. Beena Rao, who has been teaching slum children for free in Surat, Gujarat, has benefited over 5,000 students so far, working with 34 volunteers across the city. The curriculum lays emphasis on a holistic education by including discipline, yoga, mannerisms, and other aspects which are often neglected by the government schools. And all of this is free of cost for the children. We admire her dedication and love towards education. Read more.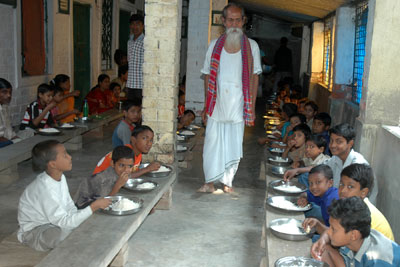 This 96-year old freedom fighter takes words like 'compassion' to another level. His love for the country and fellow human beings touches the heart of anyone who meets him. After fighting for freedom of the country in his youth, he chose to settle down in a remote village in his after-years. Dedicating his life to children in need and their education, he runs Sri Ramakrisha Sevashram (SRKS). Even at this ripe age, his energy, enthusiasm, dedication and passion is commendable. Biswas sets an example of how age is just a number and does not matter if your intentions are pure. Visit his ashram to know how inspiring this person is. Read more.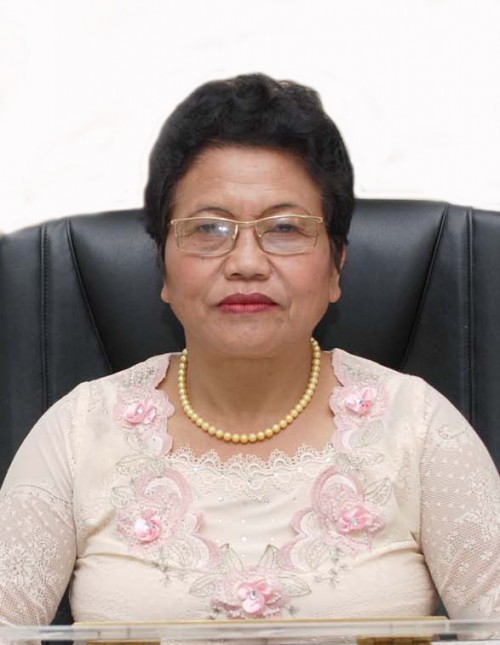 While growing up in her home state of Mizoram, Pi Sangkhumi witnessed various atrocities and injustice meted out to women. She realized that this happened largely due to the archaic laws, regressive customs, and low levels of literacy and awareness among women. She made it her life's mission to make things right. She has been working in this field for 40 years now. Former president of Mizo Hmeichhe Insuihkhawm Pawl (MHIP), an apex body representing several local women's groups, Sangkhumi has been regularly working in the field of women empowerment, education and entrepreneurship. She is also fighting against domestic violence, rape and other forms of gender violence faced by women. While we show our disgust towards incidents like domestic violence, Sangkhumi is already out there saving many lives. Read more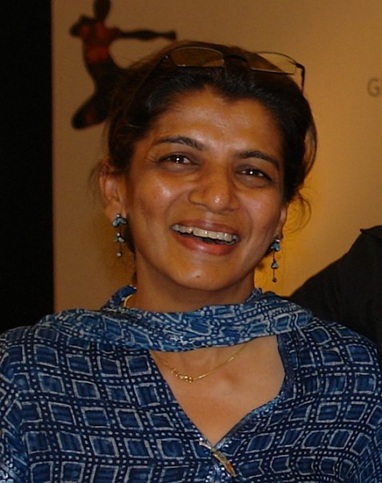 Her own suffering with breast cancer made her take it up as her life's mission to spread awareness among urban, rural and tribal reaches of India. She has been travelling across the country to spread awareness about breast cancer. She hold a record in Limca Book of Records, India as the first woman to do a solo drive to the four tips of India. A breast cancer survivor, she is working on an initiative called High>>>ways Beyond Cancer. She organizes various workshops at offices, schools, colleges, hospitals and army camps to spread awareness about the disease. Read more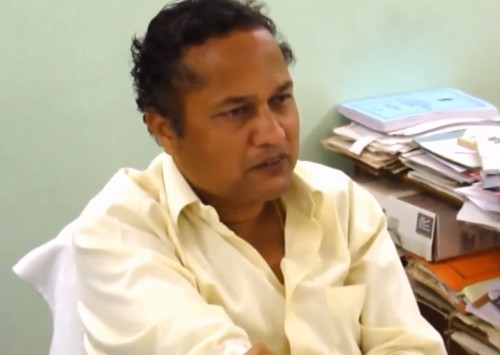 This man has successfully rejuvenated a traditional water system in Maharashtra. Caught in between the Malguzaars (the local Zamindars or landlords) and the state government, the Malguzari tanks were left to die many years ago. Shirish Apte decided to change the situation and, since 2008, he has been successfully rejuvenating these tanks. His efforts and hard work have made the district administration restore 21 more such tanks. This project has helped many local people get employment, the irrigation output has increased in the area, the farmers have reduced the use of fertilizers in the farms and, above all, you now get to witness a great sight as many animals come and quench their thirst at these tanks. Read more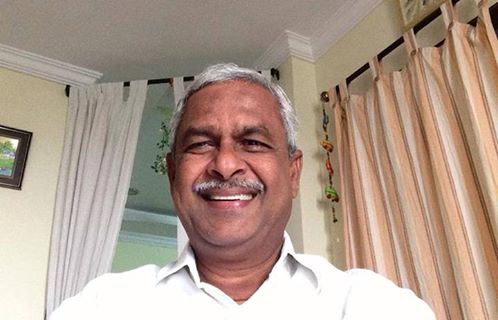 Gangadhara Tilak Katnam is a 67-years old retired Railway employee. He starts his car every morning and drives around on Hyderabad roads to repair the potholes. The backseat of his car always has a few gunny bags full of tar mixed gravel, which he collects from roadsides. Starting his venture with five bags, Gangadhara's car now carries eight to ten such bags which are emptied whenever a pothole is spotted. He has filled over 1,100 potholes so far and has exhausted his pension in this process. Read more.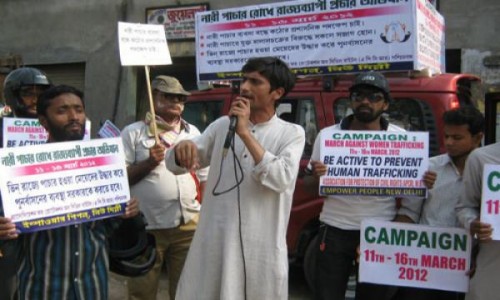 Some people are born brave and Khan is one of those rare ones. Ever since he was a teenager, Khan was furiously active and stood upright for the education rights of Dalit children and other excluded communities. Ever since, he has been working actively in the social sector. From working single-mindedly for the cause of rescuing girls who fall victim to 'bride trafficking' to leading a 300-kilometer 'March Against Female Foeticide and Gender Inequality' and starting an organization "Empower People", Khan is a ray of hope that the country's future is in safe hands. We have immense respect for this young man and all his endeavours. Read more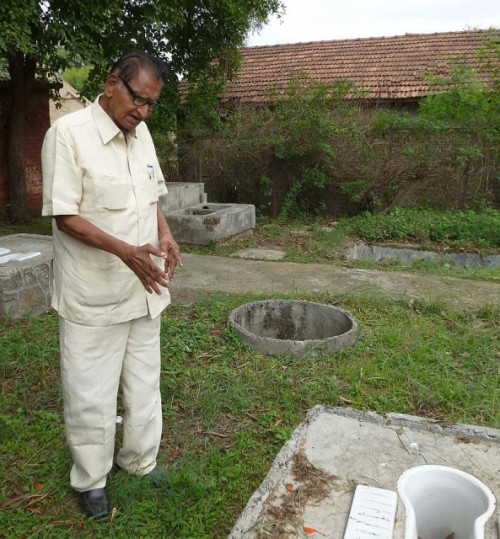 This inspiring man has dedicated his entire life to the rural sanitation sector. Working for over 50 years in this field, Dr. Mapuskar has implemented the principles of appropriate technology and community ownership at a time when these were not part of the national consciousness. He has been actively working in the field to promote the use of decentralized, low-cost sanitation options. He started promoting the bio-gas toilets and convinced villagers to use them. The efforts of Dr. Mapuskar are commendable and we hope his initiatives reaches out to more and more people. Read more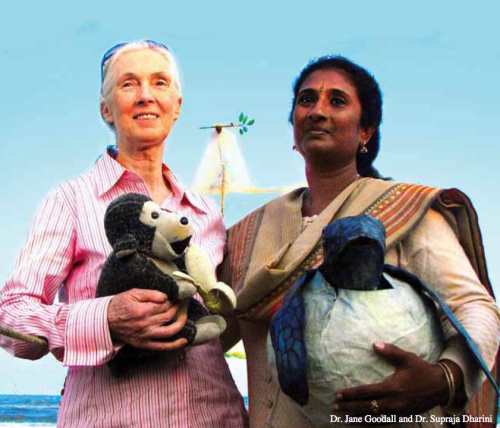 However tough and hard a turtle might me, he still needs protection. And Dharini understood it pretty well when she saw kids playing cricket with turtle eggs. She has been working extensively to change the attitude of people towards turtles. Since 2002, she has released more than 44,654 hatchlings in the sea. Dharini's efforts have brought people together from all sections of the community. From a student preparing for IAS exams to a fisherman, everyone has come together to protect the specie. Kudos to the lady who has given a new life to the specie which has mostly been ignored. Read more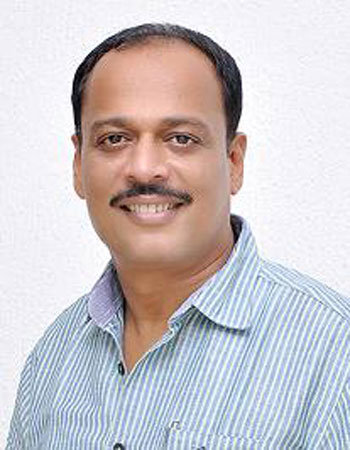 He is the man who transformed 120 acres of barren land into a self-sufficient organic farm by developing a 50 feet lake on two acres of the land. Naik was determined to convert the fallow land into something useful. In spite of criticism from family members and friends he did not give up and continued to work on the land. Today, the lake generates 40,000 litres of water which irrigates the whole land. The farm is now one of the largest organic farms in the area and produces various fruits and vegetables like  mangoes, haldi, pepper, bananas, cashew nuts, etc. So, in case you want to grow your own veggies, you know who to contact. Read more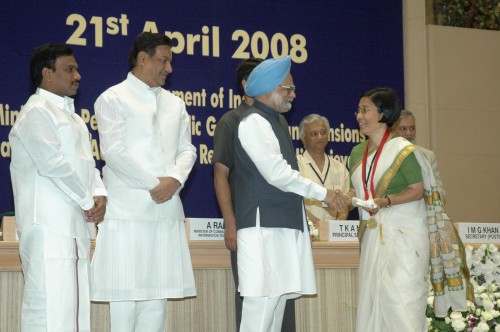 This recipient of Indira Gandhi Paryavaran Puraskar has transformed the fate of the beautiful Himalayas, which were going into a state of neglect. She engaged the community, took initiatives, ran cleanup drives,  started vigorous campaigns and collected 15 truckloads of garbage weighing up to 50 tonnes which was sent for recycling. Between 1997 and 2000, she mobilized a community of nearly eleven thousand people across 82 villages to spend at least 1 day in a year for the restoration of their villages. This inspirational personality has been regularly working towards the betterment of the community in the hills without expecting anything in return. Read more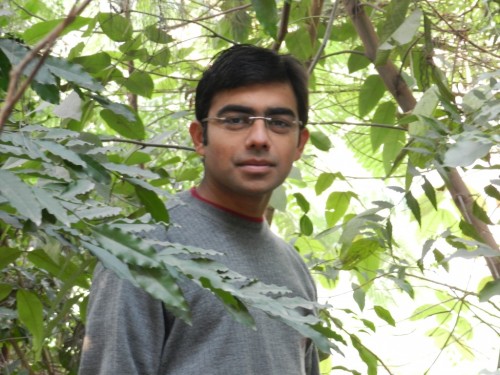 This young man has been making forests out of backyards. Having started experimenting in his own backyard, he now manages to create a lush green forest within a year's time in any small plot. He has already created 33 forests across India and is currently working on many more such makeovers. He believes in making forests and not lawns. Holder of many fellowships and awards globally, Sharma has been able to create a stir in the way people approach environment conservation. Read more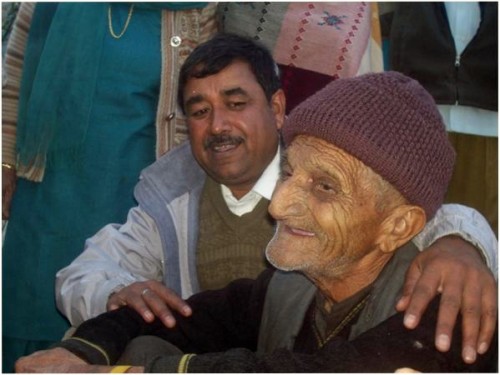 He started his career as a cook but soon realized his love for cookstoves and innovations. His DEEP Chulha helps users to improve fuel efficiency by as much as 50%. Apart from creating this amazing stove that is helping the rural community at large, Sharma is also working with the elderly people in his area by running around 34 elders' Self-Help Groups. Having started as a cook at a local NGO, he has been continuously working to improve the condition of the community through his innovations in the field of cooking stoves, traditional medicine, organic farming and animal husbandry. He is an inspiration to all of us and is a perfect example of how charity begins at home. Read more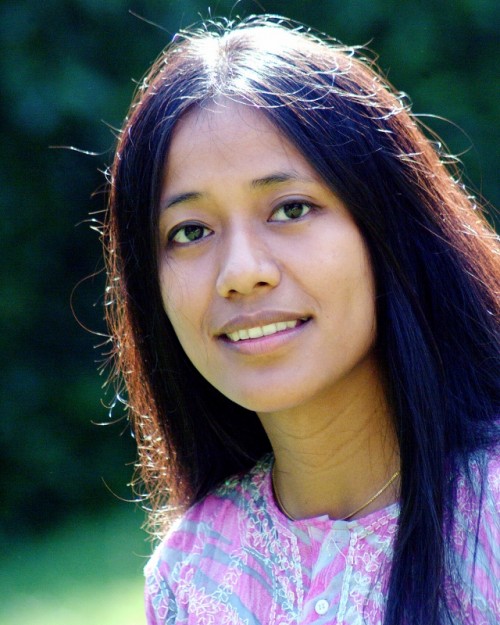 Manipur is home to much violence which results in creating many widows who financially and emotionally weak. Nepram was witness to one such black day when a lady lost her husband, and it changed her life forever. Nepram then decided to remake the lives of widows in Manipur. Since then she has been helping these women to be financially independent, exploring livelihood options by giving them resources like sewing machines and soft loans. From helping these women open their bank accounts to providing them monetary help to kick-start a small business, Nepram has revived the lives of many such women who once had almost given up on their lives. Read more.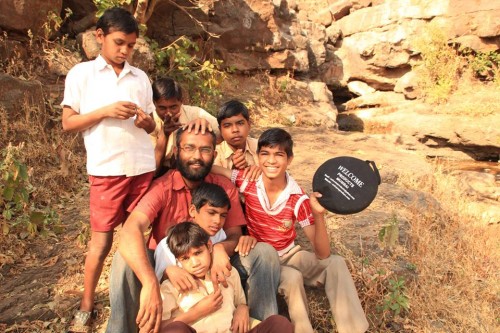 What started as a fellowship soon became his passion, and Viswanath started dedicating the majority of his time in teaching photography to tribal kids. In areas where even education is not taken seriously, photography was a far cry, but Viswanath did not give up and continued to gather students to teach new techniques. From developing pinhole cameras that are cheaper to triggering the attitude of learning among students, Viswanath has taken a path less followed. Though he faces many challenges, he is determined to bring a significant change in the community and how it looks at education. Read more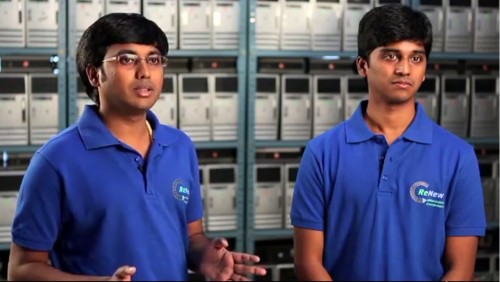 While most of us are in a race to get the latest gadget, this guy has been creating affordable computers from scrap. Targeting the economically weaker sections of the community as customers, Mukund has created over 10,000 computers from scrap. Not only this, they also provide free after-sale service for these machines for one year. At a time when the computer has become almost a necessity, Mukund is making a huge contribution in the field where those who need the machine but can't afford it now have an opportunity to own one. Now, this is called putting skills to a better use. Read more.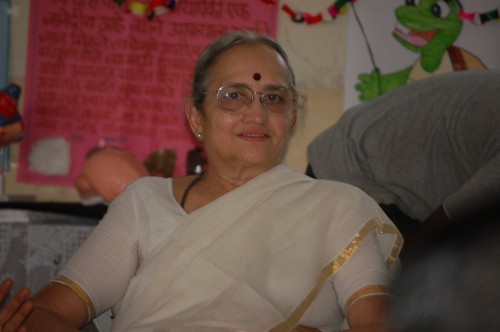 This amazing lady has taken a pledge to make 100% literacy rate a reality and she is trying to achieve this with her amazing initiative called 'Door Step School'. She goes wherever the children are and starts the class right there. She has managed to take classes at places like pavements and road construction sites, building construction sites, outside big markets, railway stations, etc. Targeting children from age 3 to 18, hers is a school on wheels where the team can teach the children even if there is no place to conduct the classes. Amazing, isn't it? How one can bring changes without cribbing about lack of resources. I guess we all can learn a thing or two from her incredible initiative. Read more.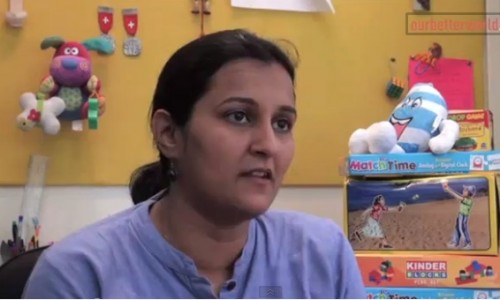 We often see fancy toys in the market, and as we buy the latest ones, we push our old ones to the corner. While these old toys might not be useful to us anymore, they could still give immense joy to someone on the streets. Shweta Chari started an initiative, Toybank, with a vision to place a toy in the hands of every child in India. Chari started wrapping the donated toys and gave them to those who could not afford them. Having spread smiles on over 8,000 faces, Chari continues to do her bit to make the lives of these small kids a little better. Chari has been spreading joy for a couple of years now and we admire her spirit.Read more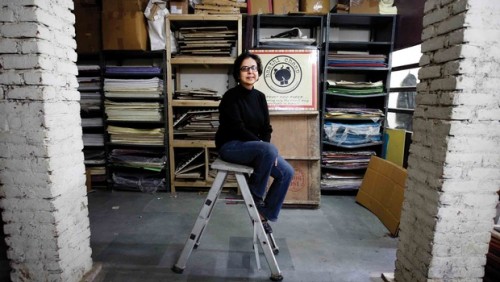 Ever since we are born we have known one thing – that paper is made out of trees and we should not waste it so as to save our trees. But this duo has transformed the way paper is made. They invented a paper that is made out of elephant dung! Mahima and Vijendra started Haathi Chaap, an organization that makes paper and several other products like bags, notebooks, stationery, coasters and many more, out of the elephant waste. Talk about revolutionizing the market! They are people who have done something most of us never thought of. Read more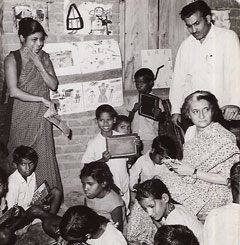 She started an initiatives for the children of construction workers, who are mostly ignored. They spend their childhood in mud and dust, playing with dangerous tools, unfed and unclothed. While a child's life should be carefree and happy, these children are living a life far from normal. She decided to help these kids and provide them a safe, healthy and educated childhood. She has been extensively working in this field through Mobile Crèches, and catering to the needs of thousands of such children who are deprived of basic necessities. Read more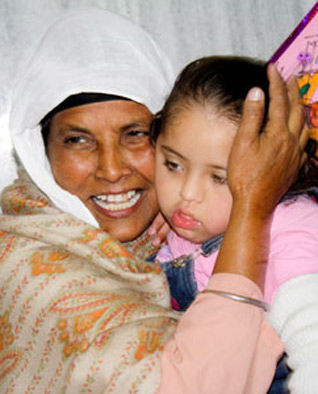 Left on the streets when she was just a kid 60 years ago, Prakash Kaur made it the mission of her life to never let another newborn and unwanted girl child face the same fate as hers. She started the Unique Home for girls where she takes care of those girls who have been abandoned by their families. She helps these girls become healthy individuals, and arms them with all the social skills and educational qualifications that they would need to face life on their own terms. Religion has no restriction in her home, and the girls have Hindu, Muslim, Christian and Sikh names. She treats these girls as her own and doesn't want to give them up for adoption. "I want my real mother to know that the daughter she threw out of her life is well-established. I want to prove to her that girls are not a burden," she says. Read more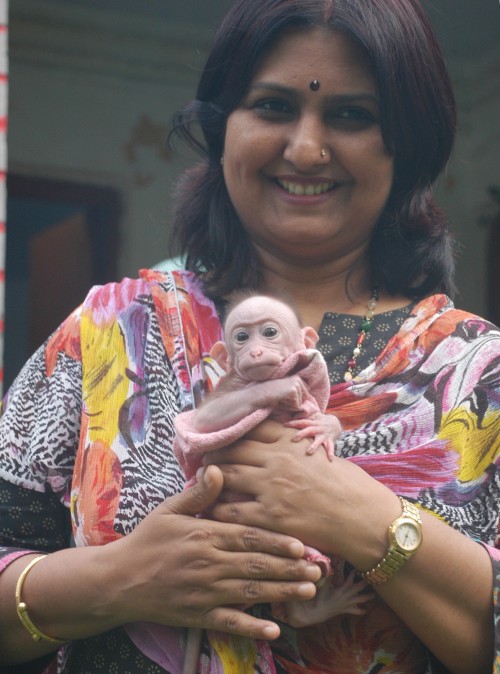 This amazing lady made sure that anything and everything that can use this renewable energy source is made compatible with solar-energy. Her dedication led Lucknow's Prince of Wales Zoological Garden to become the first zoo in the country to use solar power. This initiative changed the environment of the zoo and made it more "animal-friendly", as the solar power keeps the animals comfortable. Singh has been an inspiration to many who are following in her footsteps. Her efforts are indeed acting as trendsetters and inspiring many more zoos to adapt similar techniques to make a difference in the environment. Read more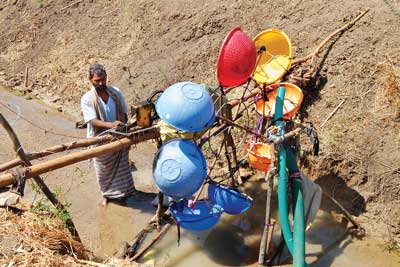 An illiterate farmer from rural Karnataka, Siddappa has designed a water mill to generate electricity and operates it in the canal near his house. He spent just Rs. 5,000 on the construction, and gets 150 watts of power from this water mill when water flows in the canal. He claims he could generate electricity for the entire village through his machine, if he could get a regular supply of water through the canal. The only obstacle is that the canal has water for only three months in a year. Siddappa is an example of how one can bring a larger change without having enough resources or education. Read more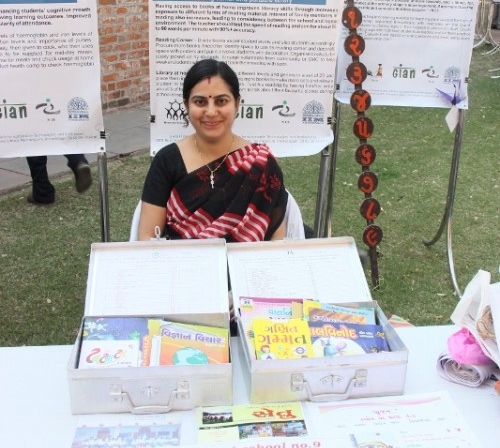 A primary school teacher in Gujarat, Gandhi gave a whole new meaning to the profession. She started a mobile library for students who could not afford to buy books. Thanks to her idea of a kit that contains 25 books on various topics, the students now have many options to read a book. Her initiative has not only helped the economically poor students to get access to books but has also developed a reading environment in the government school. She also ensured that an unused land adjoining the school was converted into a reading corner where kids could sit with their favourite books. Read more
Bal Pandian is an ordinary villager, but his extraordinary feats have made him a legend. This man loved birds ever since he was a child and as he grew older he dedicated his life to conserve the species. He takes care of the Koonthakulam Bird Sanctuary, and maintains a daily diary of bird species. He has studied nesting, feeding and other behaviour of the birds and spends a majority if his time taking care of birds. When there were a large number of birds to take care of, it was very hard to arrange the big amount of Rs. 50,000 for their care. His wife sold off her jewellery including her mangalsutra to arrange the funds. We salute the man who has given more priority to these birds than to his own life and comforts. Read more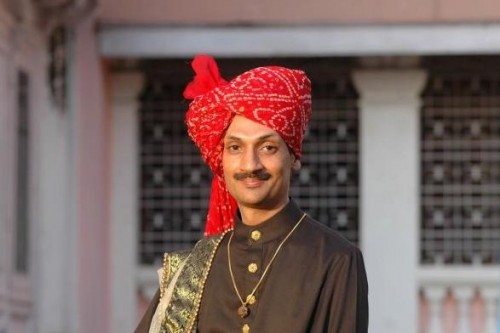 A royal prince from Gujarat, Gohil is the only known person of royal lineage in modern India to have publicly revealed that he is homosexual. He is founder of Lakshya Trust and is working extensively towards preventing HIV/AIDS among men who have sex with men (MSMs). Coming out of the closet is indeed very challenging and difficult in this country, and when you belong to such an illustrious family, a lot more follows after the disclosure. Gohil is a great example of courage, and shows how one should not let social boundaries affect one's life decisions. Read more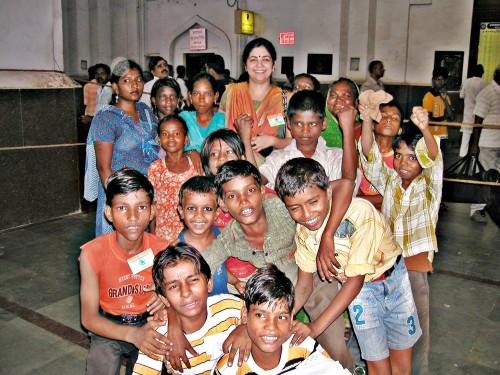 There are very few people who get inspired by an incident so much that it changes their life's goal. When Shachi Singh saw a poor boy on a railway station, she decided to help all those kids who are living on streets, spending their days doing small-time odd jobs to earn their daily bread and butter. She started an organization, Ehsaas, which caters to the needs of such children. Thanks to her hard work, Lucknow station is now free of child labour. Her efforts made the government create child-friendly booths for lost children across 72 districts of Uttar Pradesh. From rescuing these children from manual labour to helping them live a decent life, Singh has been a support system for all these children and we respect her dedication for the cause. Read more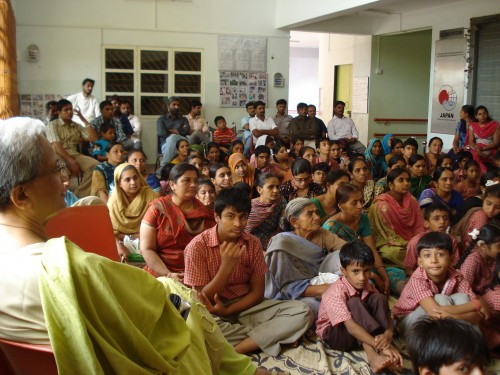 She is a lady full of compassion and warmth. While working in UK, an incident changed the way Dr. Patel thought and she decided to dedicate her life to treating those in need for free. She came to India and started working in Kutchh, and began her own school called Dhanvantri School for mentally and physically challenged children. This inspiring woman is helping the less privileged get an equal opportunity to study and succeed. By helping these children experience something which they generally are deprived of, by giving them a chance to grow, Dr. Patel has been enhancing and colouring the lives of all these children. Read more.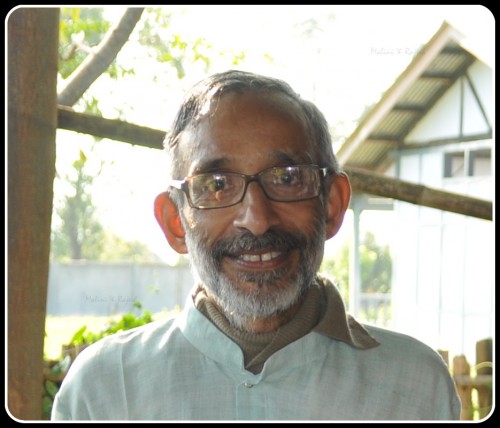 Bringing about change is not an easy task, and it becomes even more difficult when it is about inculcating reading habits in areas where the status of good education itself is questionable. Shri Sathyanarayan Mundayoor—Sathyanarayanji to adults and Uncle Moosa to the young—has spent 32 years in North East India influencing the education and reading movements at various levels. He quit his well-settled government job to live a more meaningful life. Keen on developing reading habits among students, he started a public library and with his regular efforts, some of the remotest villages in the North East now have over 13 such libraries. The books are donated by well-wishers, and Uncle Moosa is single-handedly managing the initiative for a brighter future of these students. We salute this guy who dared to take education and books to the off beat locations of the country. Read more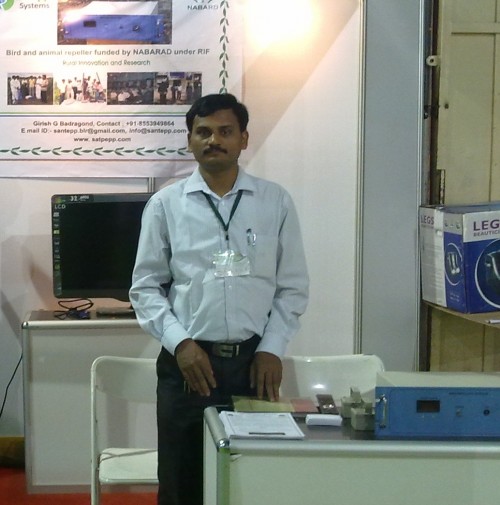 He has been an innovator ever since he was in school. He would observe the mechanics and would try to fix broken things at his home. While he was at school, he would help engineering students finish their projects. As a 28-year old, he came to Bangalore from Bijapur District in Karnataka, with a laptop, a wireless router and a 1-way bus fare in 2006. Today, he is now solving some of India's biggest agricultural problems through his simple inventions. All this without even having a college degree! He sets an example of how lack of resources cannot stop you if you are really passionate about your dreams. Read more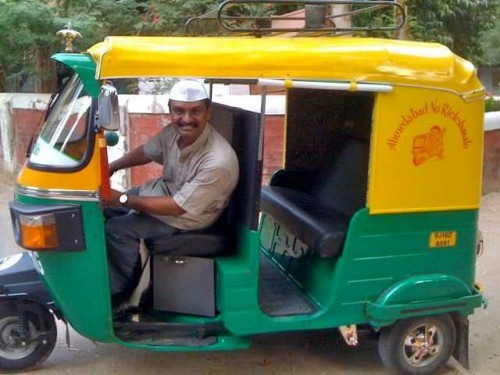 This Autowalla from Ahmedabad will take you on a ride you will never forget. He makes sure that his passengers are comfortable. Snacks, water, newspaper, dustbin – this small vehicle has it all. Do you know the most amazing thing about this auto? The meter is always at zero! Udaybhai runs it on the principle of "gift-economy". The idea behind it is that someone before you has paid for your travel; now you can pay-it-forward for the subsequent passenger. He greets you with a card and a note at the end of your ride. It fills our heart with love when we see people like Udaybhai, who with limited resources are trying to spread happiness and love in the country. Read more.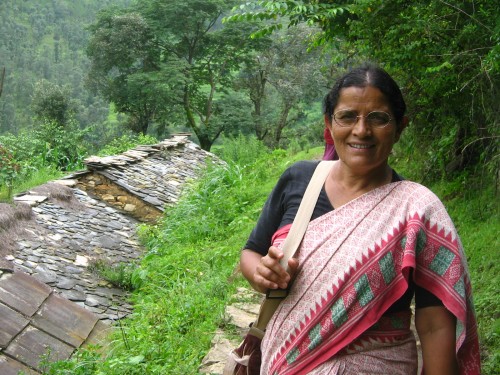 Basanti was married at the young of 12 and soon after the marriage her husband died. She shifted to Uttarakhand to learn knitting and weaving and became literate. Through her passion and dedication, she has managed to work actively in the social sector. Her love towards nature led her to start various initiatives to conserve forests and other natural resources. She engaged the community and convinced them to refrain from cutting down trees along the Kosi river in Uttarakhand. With her regular efforts she has managed to involve the forest department to contribute to her cause. She has proved that though the path is difficult, it can be achieved with dedication. Read more.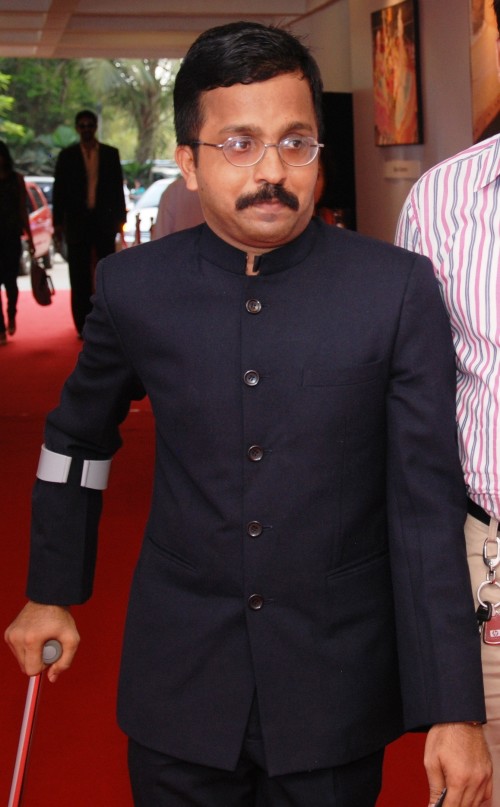 Quite often we see incidents where the differently-abled are deprived of a good career opportunity in spite of having the appropriate qualification. Avelino sets an example for all those who want to defeat their disability and get the top positions in their chosen fields. Born with cerebral palsy, Avelino never let this disability come in his away. He became a certified investment consultant and started an association called DRAG to help address the issues of the disabled. He has been self-employed for over 12 years now and has over 100 clients. We can learn a lot from this hero who has made it possible through his dedication and passion. Read more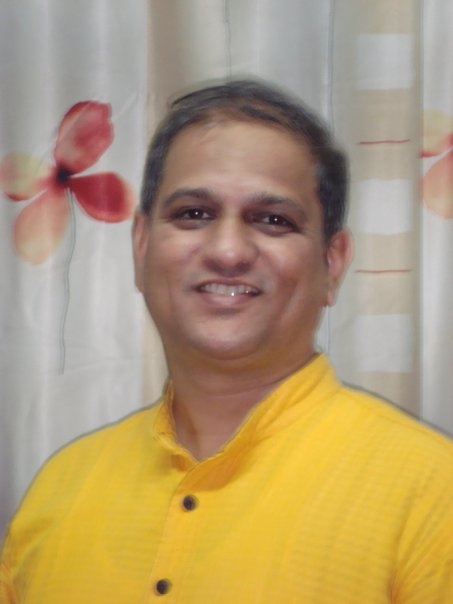 He made sure that every house in a village got a toilet of its own. Sanitation is one of the biggest problems of India and somehow it has always been neglected in rural India. Atul Bhide started by constructing 10 toilets from his own money and then got the project sponsored to construct 200 toilets more. Involved in various community services, Bhide's dream is to change the mindset of the people and see an India where every house has a toilet. Read more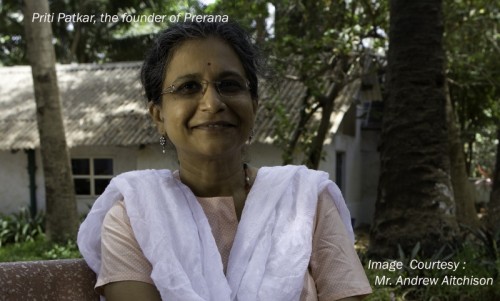 Of all children, perhaps those of a sex worker are most ignored. Somehow their education is never taken seriously. Priti and Pravin Patkar are two amazing souls who understood the situation and decided to bring a change. The duo started an organization, Prerana, which caters to the educational needs of these children. Thanks to their help, many kids have been able to continue their studies and pursue various career options. They continue to face many skeptics who doubt the success of their initiatives but the success stories and their work proves everyone wrong. We salute their spirit and admire them for their immense dedication.Read more
This 66 year old man from Kasargod, Kerala went an extra mile to preserve the environment. He bought 32 acres of barren land and planted a forest there. When he first bought five acres of land in 1977 to plant trees, he became the laughing stock in his locality. But he didn't give up and continued with his efforts to plant trees. Today, he lives in his 32 acre lush green forest which is home to many birds and animals. Not only have his efforts changed the environment around him, they have also helped to raise the water table of nearby areas. Read more.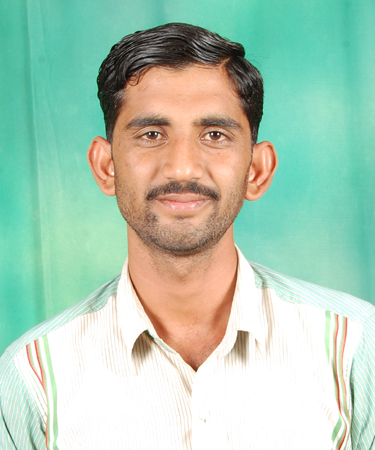 He traveled 20 kms everyday from his village to a nearby internet cafe to make education more interesting for his students. Unhappy with how burdensome studies can be for students, Kamlesh Zapadiya, a primary school teacher in a village in Gujarat, converted the entire syllabus from 1st to 10th standard into a quiz format to make it more student-friendly and fun. This, in spite of living on a farm and having limited access to electricity. His website edusafar.in contains many quizzes, courses and modules for students to go through and learn from. He is now working on developing general knowledge modules in Gujarati for those who are preparing for competitive and civil service exams. Read more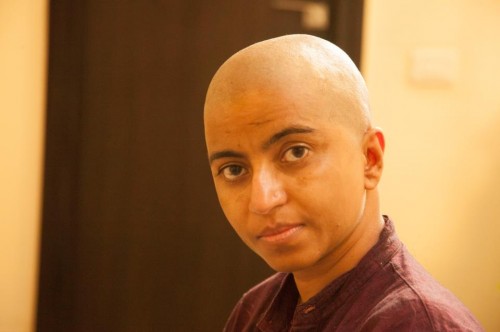 A victim of gang rape herself, Sunitha Krishnan has risen from the ashes to rescue others from trafficking. Her organization, Prajwala, has been rehabilitating the victims after rescuing them. Shelters have been built and a factory has been opened where skills like carpentry, welding, etc. are taught to the girls. As we see many cases of rapes and trafficking, we are filled with disgust. But this lady had the courage to do something about it. Through her blog she talks about the horrifying reality. Working with police and law enforcement agencies, Krishnan is making sure that no girl in the country faces this dreadful plight. She believes in talking about the cause and has been extensively working to make people aware. We are filled with admiration and respect for this amazing lady. Read more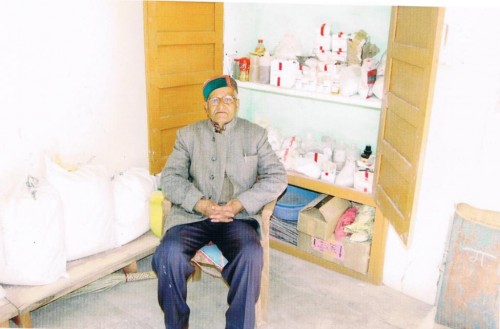 This wonderful 85-year old man has been helping the remotest villages in Himachal Pradesh through his inventions for over 50 years now. A self-trained scientist, Gupta's high tech innovations in the field of adhesives, pine boards as wooden board substitutes and soil bricks have awed scientists working in various reputed institutions across the country. His methodology to make pine boards and pine wool by utilizing pine needles available in the forests has opened many livelihood options for the people in the villages. He has managed to make six different types of adhesives from cactus. Age is not a concern for this energetic man as he plans to invent many more such tools that could simplify lives of people living in the Himalayas. Read more.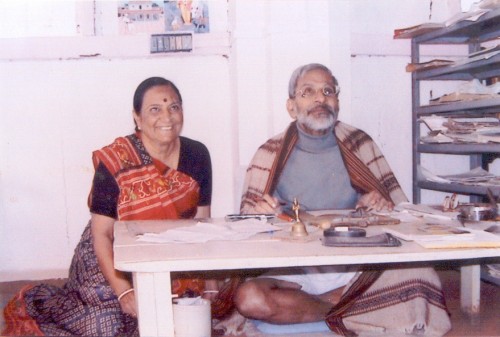 While we still come across people who believe in caste distinctions and untouchables, this couple has developed an entire village for them. Often those who are suffering from leprosy, mental sickness, etc. are not welcomed by the so called "normal" people of the society. Suresh and Indira Soni empathized with their pain and started the 'Sahyog Kushtha Yagna Trust' in Gujarat, which is an abode to many such people who live here freely without any prejudice. Spread over 30 acres of land, Sahyog has given a new life to many less fortunate people. This couple has restored our faith in humanity and we believe that with such amazing personalities, our country will certainly go a long way. People like Soni make us believe that compassion is the biggest treasure one can have. Read more.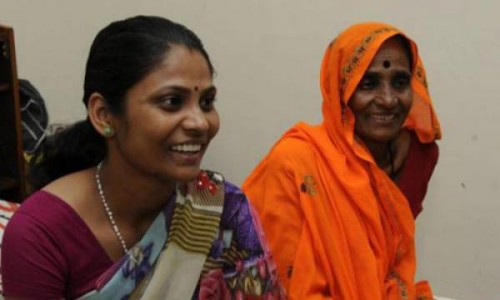 Some stories are so powerful and heartbreaking that you fail to measure the impact that they leave on you. Bhanwari Devi's story is one such. A victim of gang rape in 1992, she is still waiting for justice and can't help but break down whenever that chord is struck. This wait for justice for over two decades has given birth to an activist in Bhanwari Devi where she inspires women to stand up for their rights. Rather than letting that black day affect her life in a negative way, she took it as an opportunity to help other women undergoing similar misfortune. This is the mark of a true braveheart. Read more.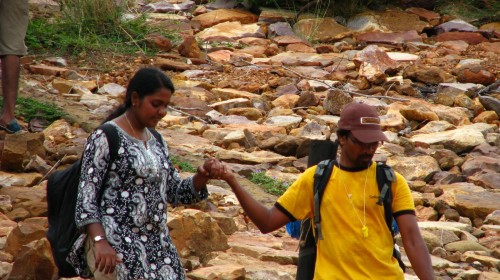 Couples like Thilak and Dhana are all we need today to bring a revolution in the Indian society, where many are still holding on to the stale traditions of "gift exchange". Where weddings are more of a competition and a place for people to display their latest jewellery. Thilak and Dhana have redefined Indian weddings and we can't thank them enough for bringing this fresh change. The very reason for the two friends to tie a knot was to adopt the abandoned girl child of an HIV positive mother. The wedding reception was a fundraiser for an education fund for underprivileged children. No box gifts were allowed; only donations to the fund. The bride did not wear a heavy silk saree or jewellery. This is just a glimpse into the lives of this wonderful duo, whose lives are dedicated to bringing happiness in the lives of others less privileged. Read more.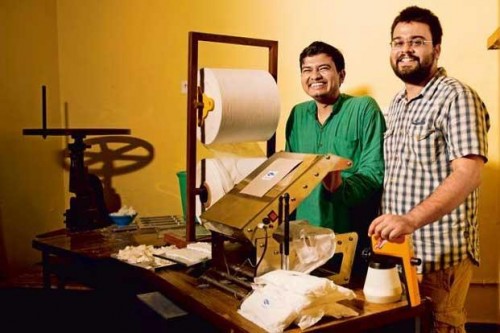 This pair revolutionized the lesser-talked topic of menstruation. They started an organization 'Aakar Innovation' that caters to the needs of all the women who use dirty rags, bark, ash and mud in the absence of menstrual hygiene products. They have developed a low-cost sanitary napkin manufacturing machine that produces bio-degradable, pulp-fibre sanitary napkins, which are comparable in quality to MNC products. Jaydeep and Sombpdhi, through their initiative, are offering livelihood opportunities to rural women and also creating sales and distribution models through village-level women entrepreneurs. Kudos to the duo for working towards the unacknowledged but important issue of the society. Read more.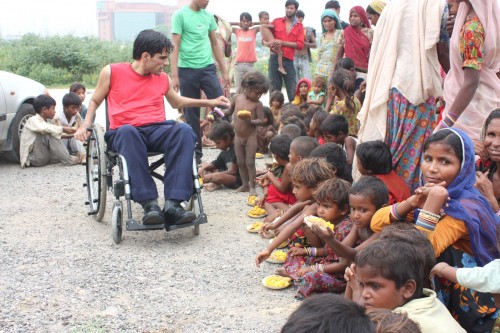 An unfortunate event changed this man's life forever and he turned from a military aspirant to a disabled. He spent two years in a hospital, unable to move. Though his doctor claimed he would never be able to move again, Gulia had a vitally different view from his. Passionate about cars, Gulia started with modifying a basic Maruti 800 into a disabled-friendly model. Not one to give up, Gulia drove to Khardung La, which is thought to be the highest motorable pass, and hit the headlines for driving non-stop for 55 hours. And if this was not inspiring enough, he has also started an initiative, 'Apni Duniya Apna Ashiana', to support marginalized children from weaker sections of society. This man is an example of true courage and immense passion and how no disability is strong enough to stop someone from chasing his dreams. Read more.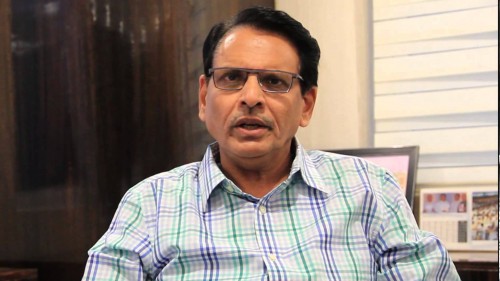 He is the man who brought water to drought-affected Beed. Maharashtra has been facing droughts for many years now. The parched lands and dried up wells are common sights every summer. Muttha is one of those people who witnessed the drought and saw the hardships of the people. He decided to change the situation and founded 'Bharatiya Jain Sanghatana' to solve the issue. He started his efforts by reviving various lakes and recharging wells, and as a result, about 2500 hectare of land received silt and the cumulative water storage capacity was increased by 20 lakh cubic metres. When most of the irrigation is dependent on rains, Muttha has appeared like a light at the end of a dark tunnel for these drought-affected farmers. Read more.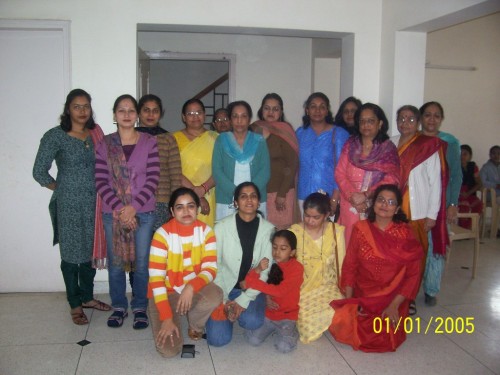 This dynamic lady caters to the educational needs of construction workers' children. We talk about education opportunities for every section of the society. But often these children are unable to compete in the mainstream system due to the different levels of schools and the facilities that they get, or rather, don't get. Shilpa is bridging this gap. She started Bagiya, a school which provides "mainstream" quality education to 50 such children every year. Through various skills training programmes, Sonal, with her team of volunteers, is trying to change the fate of these lesser privileged children. We need more such leaders who are not only giving education opportunities to those who need it but also preparing them for a bigger world and tougher competition. Read more.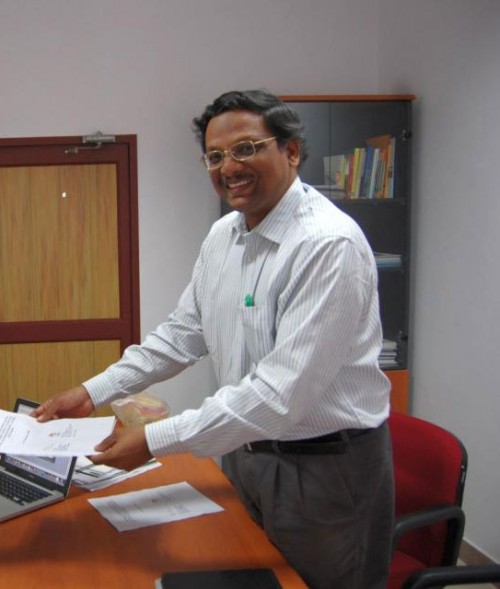 In the times of 4G internet and smart phones, there are still some sections of the country which are struggling for electricity. While kerosene lamps look like a solution to light up these villages, they do more harm than good. Always active in the field of rural development, Dr. Bodavala planned to solve this issue. He launched 'OneChildOneLight' where he harnesses the power of the sun in these adverse conditions. The objective was to provide safe and affordable lighting to every underprivileged child through LED lights. Dr. Bodavala's initiative has reached out to over 4,30,000 children and targets to reach out to 12 crore children. Read more.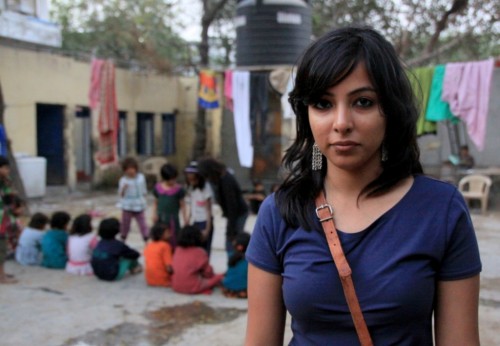 This talented girl has put music to a better use. She has brought together children who have been abused or have suffered trauma to form a music group called Music Basti. The initiative has acted as a great tool to build confidence and self-worth. Gonsalves has worked with over 400 children and 500 volunteers in Delhi. She has beautifully broken the boundaries and made the lives of these young children a little better through music. This vibrant lady is actively working to make this initiative popular across India. Read more.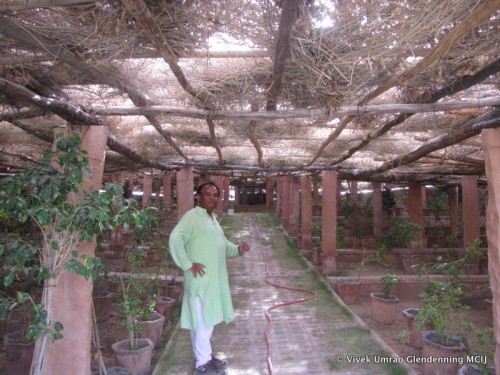 He is the extraordinary man who is responsible for converting "the worst land in Rajasthan" into the lush, green campus of the Aravali Institute of Management, with over 6000 plants and trees which have grown up to 12 feet. He erected water harvesting structures, made lawns, and with the use of various modern techniques, brought about the unimaginable change. While most professionals of his age are busy with their high-paying jobs, he spent his time in making an important contribution to mother nature. With his help and technology, we are certain we can revive many such barren lands. Read more.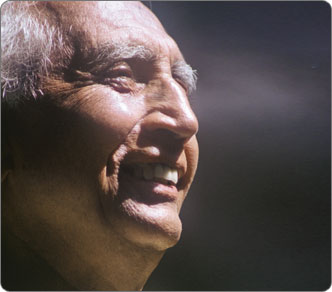 Baba Adhav has redefined the way the waste collection industry works. From financial support, education and insurance facilities to intangibles like dignity of labour and quality of life, Dr. Adhav is doing everything possible to make the lives of waste pickers a little easier. He organized the first-of-its-kind 'Convention of Waste Pickers' in Pune, which was attended by around 800 waste pickers. Over a period of time he has managed to work with 9,000-plus members, 80 per cent of who are marginalised women. His efforts for this ignored section of the society are commendable and we need more such amazing people. Read more.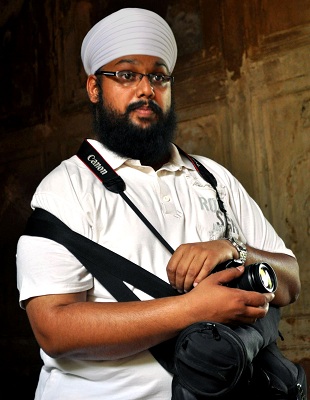 This man is dedicated to spreading awareness about the monuments of Delhi. He has started initiatives to make people aware of the lesser-known historical places of Delhi. He has located and mapped over 500 monuments so far. He plans to find all 1317 monuments and spread the word about heritage in such a way that every child in Delhi will start loving this city. His website contains detailed information about all the heritage sites in and around Delhi. While we see people disrespecting these amazing sites by littering, Rooprai is doing commendable work in spreading awareness about our rich heritage. Kudos to his dedication and hard work! Read more.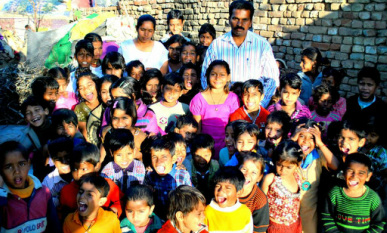 This couple has come a long, long way from their home in Kerala to live among a marginalized community of snake charmers in the outskirts of Delhi, so that they can give the children there a chance at life! Very few people have the courage to go outside their comfort zone to do selfless deeds for others. Shibhumon and Elizabeth want to bring a change by teaching the kids from the Sapera Basti. The duo is spending a lot of time in transforming the lives of these people and encouraging them to take up better jobs. Though they face many challenges every day, they are standing tall to achieve their mission. Read more.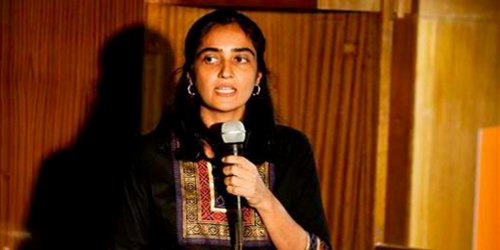 Right after their wedding, Hemant and Michelle went to a simple tribal village. It's been 11 years and the couple is still in the village, contributing to the lives of the Warli tribes and to the ecology of this once-barren land. While most of us go to fancy locations for a honeymoon and make grand plans for our lives after the 'big day', this couple has taken the road less traveled. They have been extensively working in the field of Education, Environment Protection and Community Media. They went on to start a school, create organic farms, establish community radio and created an unparalleled 'oral-history' of the Warli tribes and much more in the same locale. Read more.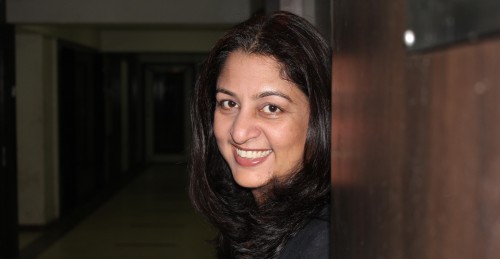 This wonderful lady has spent the majority of her life working in the field of girls' education in India. She started an initiative, 'Educate Girls' in Rajasthan to get as many girls as possible into school so they can benefit from a good education, improve their lives and become an asset to their communities. Her hard work and dedication has led to a huge increase in the number of schools, which rose from 500 to 4425 in a time span of just five years. Leaders like Husain give us a hope that the country has a bright future where a girl child would be given equal opportunity to study and prove herself. Read more.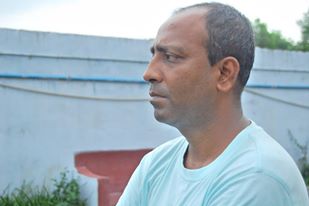 He is the man who is single-handedly opening the world of opportunities for people. Akhtar is changing the outlook for an entire area in West Bengal, bringing education, health, livelihoods and development to all the children living in the slums. His initiative, Samaritan Help Mission, is providing developmental opportunities to the poor and needy slum children, with a special emphasis on young girls. Akhtar is helping these children to explore their hidden talents and also training them to secure a decent livelihood. This is just a small part of the bigger impact that he is leaving on the people and we are so inspired by this amazing man. Read more.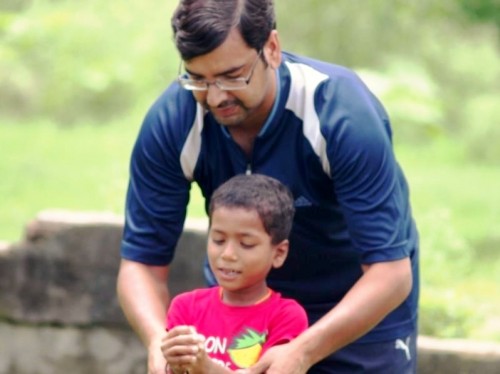 This sports lover is helping marginalized children reach their true potential with the help of sports, helping them to grow into responsible and contributing members of the society. His initiative, KHEL, partners with organizations working with orphans, street children, slum children, village children, children in shelters and children of migrant and domestic labour and engages them. He also makes the kids aware of topics like child sexual abuse, civic responsibility, substance abuse and healthy living. And all of the serious talk is made fun through sports. Three cheers to this amazing sportsman! Read more.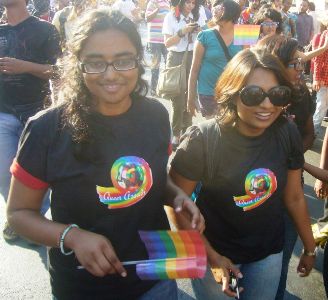 An ex-US military officer, Chaurasiya is now helping trafficked girls in Mumbai slums escape the sex trade, heal, achieve a good education, and become self-supporting. She started an organization, Kranti, which caters to the needs of the disadvantaged girls. A feminist and activist since a very young age, Chaurasiya, through her bold initiative, is changing the lives of hundreds of girls who need a little help and support to come out of this dark tunnel. She is a woman of substance and we admire her spirit and dedication. Read more.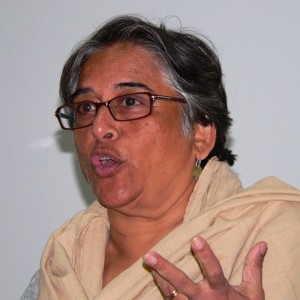 This wonderful personality changed how the education system works through her school Ananya. She believed in teaching kids not through books but through life skills, human interaction and true meaningful learning. She is successfully executing a model where children of labourers, vegetable vendors, maid servants and others, of various age groups and cultural backgrounds, sit together and share stories. There are no textbooks, only concepts which the children themselves introduce without even knowing it. We wish more schools learn from her initiative and make education a little more interesting. Read more.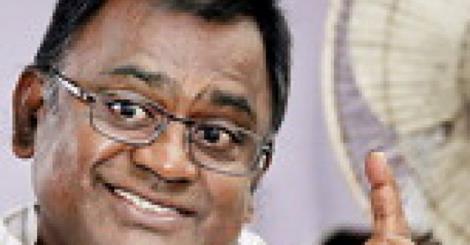 This banker has covered all grounds from North to South by making beggars in Delhi open bank accounts and changing the lives of villagers in Tamil Nadu. Banking for Partibhan is not about money or sitting in office and signing papers. It is a medium to change lives. From inculcating the habit of saving among the poorest of poor and helping them open a bank account, this man has set them free from the high interest rates of private money lenders and the vicious cycle of debt. He has given a different meaning to his profession and we don't have enough words to express our respect towards him. Read more.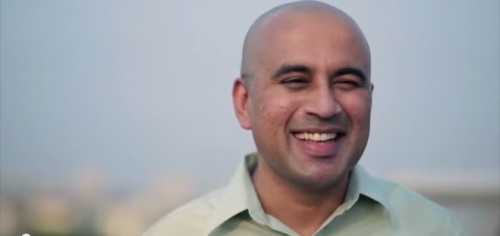 This inspiring man is cleaning toilets so that our daughters can live a dignified life. When his daughter complained about lack of clean and accessible toilets, Swapnil started 'Samagra' that aims to provide clean sanitation services to the urban poor. Commonly called the "Poop Guy", Swapnil is focusing on the psychology of the people to teach them how to use toilets in a proper way. He believes in talking openly about sanitation and bringing a change for a healthier future. Quite an unusual job, but Swapnil has made his point and we all have immense respect for his great initiative. Read more.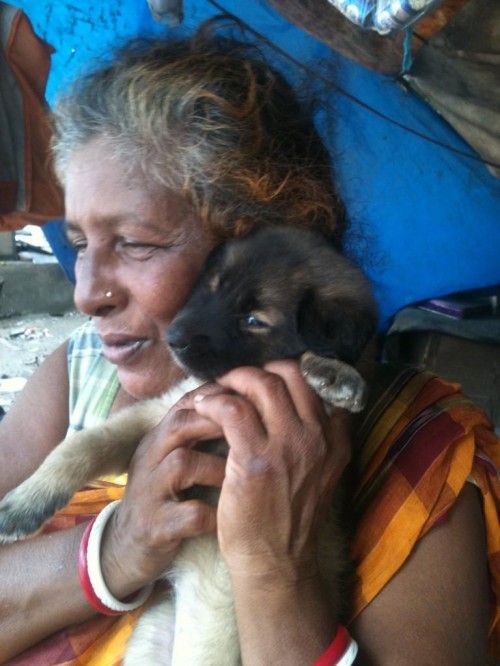 She is a rag-picker and lives in a parking lot of an area considered as one of the swankiest in South Delhi, Saket. What is unique about her? Her love for animals and her efforts to rescue and save them. Someone who is living on the streets can also bring about a bigger change. She is called messiah of dogs and has been feeding over 70 dogs since almost 30 years now! With her dedication and relentless efforts to serve the voiceless, Pratima Devi has proven that it isn't that difficult to be what we are by birth – humans. Read more.
This incredible man has been working with tribal people for the last 25 years. He has been working extensively to create a better environment for tribals to live in in order to bridge the gap between bridge between the urban people and these tribal. – He has been successfully running an initiative called 'Damodar Adibasi Development Society', with the sole objective of social and cultural evolution. From building bridges to building blood banks, this man has done it all. From arts, culture to sports and health, Ghosh has been deeply involved in the lives of these villagers and going the proverbial extra mile to bring a positive change. Read more.
Kulkarni started an initiative SAKHI through which he has rescued over 47,000 children from the railway stations and reunited them with their families. Could a deed be any more noble? The satisfaction Kulkarni gets after reuniting the family is immense and something that keeps him going. Read more.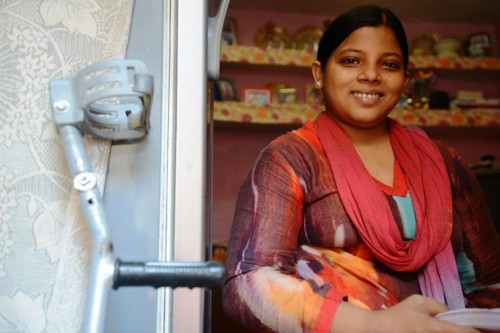 This 22 year old girl on wheelchair is a source of huge inspiration. Struck with polio at the age of two, Rekha is actively running an initiative that calls for equal rights and opportunities for children living with disabilities across the globe. Besides talking about the rights of disabled children and creating awareness for an inclusive child development policy, she wants to take her campaign to the Parliament for a concrete livelihood policy for the disabled. The lady with strong determination and power is an inspiration to us all and we salute her courage. Read more.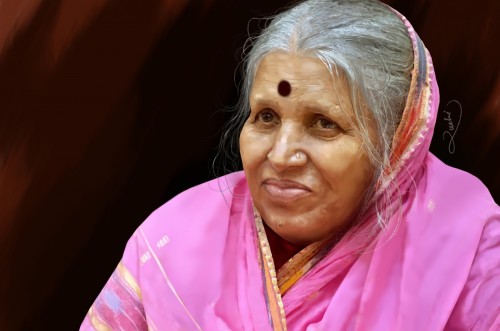 No words justify the story of her life. The hardship she faced and how she emerged as the 'mother of orphans' can only be felt when you talk to her. Despite the harshest poverty, she adopted every orphan she met and became a grandmother to over 1000 children. Some of her children have grown to be engineers, doctors and lawyers. She is indeed a woman of substance and we admire and respect her immense courage and compassion. Read more.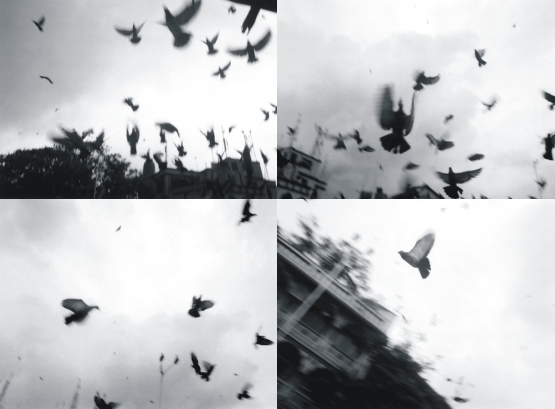 It was by accident that Blind With Camera took life in the mind of Partho Bhowmick. Partho came across an article about Evgen Bavcar who is a blind photographer based out of Paris. Deeply moved and startled, Partho, a photographer himself, started his journey towards understanding the world of the blind and how photography can be a medium of artistic expression for the visually impaired. In this pursuit, Partho founded Blind with Camera and has been tremendously successful in connecting the world of images and the world of the visually challenged. Read more.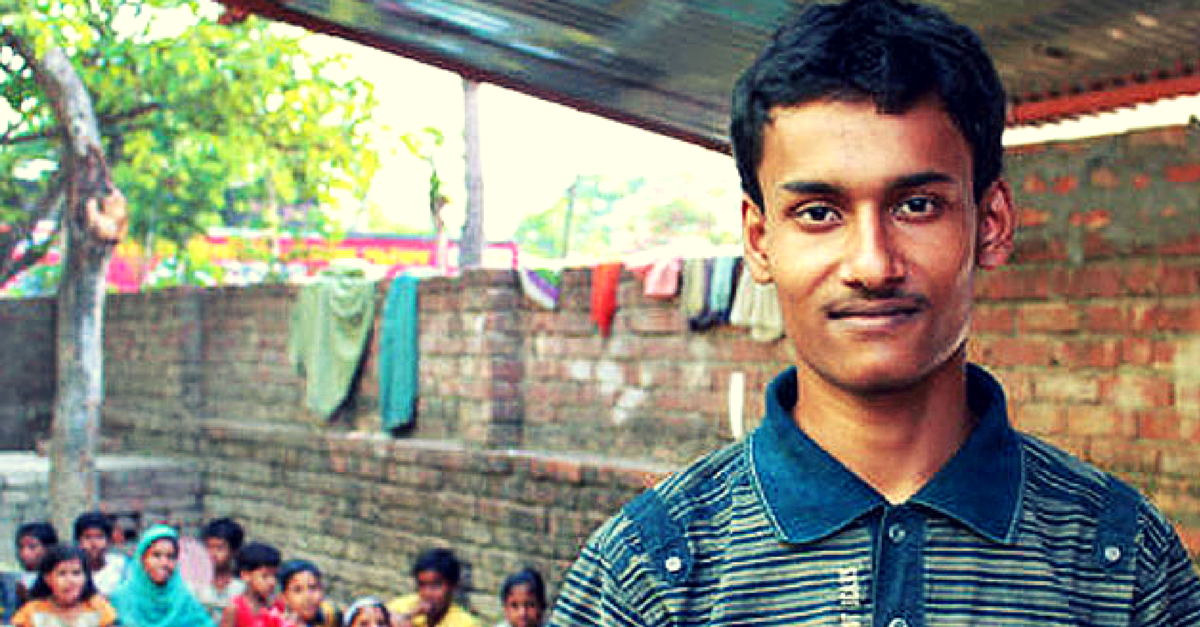 Babar Ali was just nine when he started his own school and became the youngest headmaster of the world. Every day he would come back from school and start teaching what he had learnt in school that day to other kids who did not get an opportunity to attend school. Today, Babar Ali is 21 and his school has over 300 students with six full time teachers and several volunteers. Read more.
---
Like this story? Or have something to share? Write to us: contact@thebetterindia.com, or connect with us on Facebook and Twitter (@thebetterindia)
We bring stories straight from the heart of India, to inspire millions and create a wave of impact. Our positive movement is growing bigger everyday, and we would love for you to join it.
Please contribute whatever you can, every little penny helps our team in bringing you more stories that support dreams and spread hope.