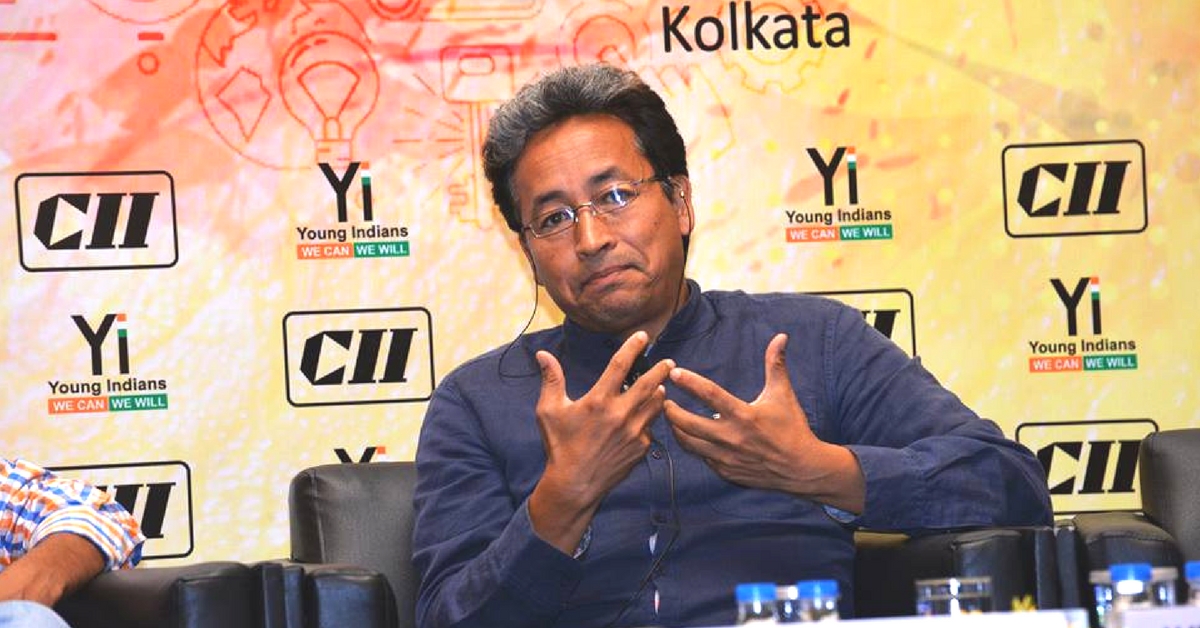 The Himalayan Institute of Alternatives, Ladakh, is on course to becoming a university which will break the conventional model of higher education in this country. You can get involved in this revolution as well.
Ladakh's tryst with modernity is proving to be a mixed bag. With the advent of formal democracy, modern medicine and better commercial avenues, the region has witnessed much progress. However, Ladakh's experience with formal education, particularly of the Western variety, has not necessarily delivered the outcomes many had hoped.
Formal Western education came to Ladakh in the 1970s, following strenuous efforts by the region's leaders who had long fought the apathy of the State administration and the Central government. Evidently, the objective of this endeavour was to bring the area in sync with the modern world.
Today, there are more than 370 schools in Leh alone according to 2012 figures. Despite the advantages, one of the significant drawbacks of this formal model of education was its inability to acknowledge a Ladakhi's child's lived experience—a fact that continues to haunt the region.
"In every corner of the world today, the process called "education" is based on the same assumptions and the same Eurocentric model. The focus is on faraway facts and figures, a universal knowledge. The books propagate information that is meant to be appropriate for the entire planet. But since only a kind of knowledge that is far removed from specific ecosystems and cultures can be universally applicable, what children learn is essentially synthetic, divorced from the living context," writes Swedish linguist, Helena Norberg-Hodge in her book Ancient Futures: Learning from Ladakh. She visited Ladakh in the 1970s and became one of the first Westerners to master the local language.
With a curriculum that is nothing but a poor imitation of what is taught in mainland Indian schools, which in turn is a poor man's version of the formal British system of education, Ladakhi children were left in no man's land. They were neither capable of competing with their peers in the outside world, nor unable to use local resources and function in their own world.
This is a sentiment, which Sonam Wangchuk, the legendary social activist/entrepreneur who founded the Students' Educational and Cultural Movement of Ladakh (SECMOL), has also expressed. "Twenty-five years ago, when I was finishing my own engineering degree, I saw that schools were a pain for everyone, but for mountain children, it was doubly painful and irrelevant. Children who spoke Ladakhi or Tibetan at home were made to sit all day memorising study material in alien languages like Urdu or English. What's the point of learning 'F for fans, S for ships, and T for trains' in a high altitude cold desert?"
Until the mid-90s, nearly 95% of the students would fail their class X examinations. Exasperated with the system, Sonam Wangchuk and some like-minded friends decided to do something about it and founded SECMOL in 1988. Under Operation New Hope, which was a collaborative effort by the State government, village communities and civil society to reform the government school system in Ladakh in 1994, SECMOL instigated the process of reformulating the curriculum and retraining teachers. In addition to other measures by the local administration, this initiative helped increase the pass percentage from 5% in 1996 to 75% in 2015.
However, for those who continued to struggle with the conventional education model, SECMOL started an alternative school, where students "learn by doing things" instead of limiting themselves to the confines of textbooks written by people "who have never set foot in Ladakh, and know nothing about growing barely at 12,000 feet or about making houses out of sun-dried bricks," as Helena Norberg-Hodge notes. The emphasis here is on real learning, "where they engage in various innovations to solve real-life problems."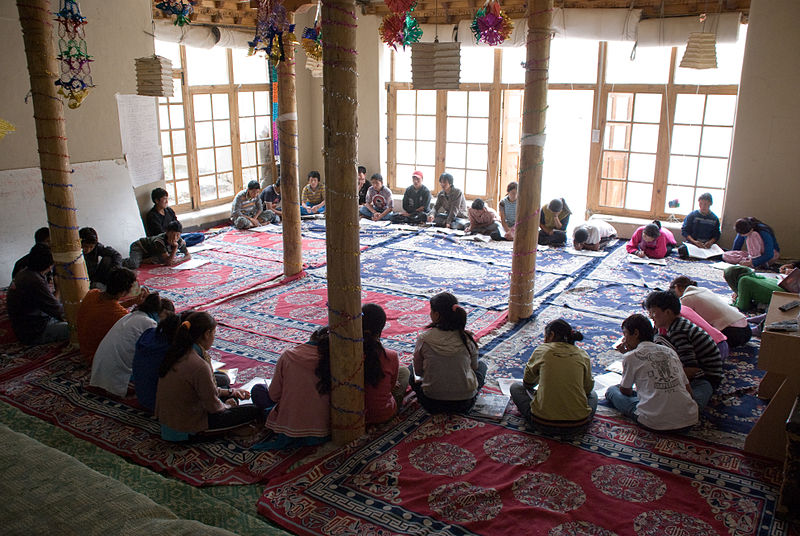 SECMOL is a place "where students run the schools themselves like little country with an elected government and learn management and governance; where they learn communication by running the campus newspaper and community radio; where they learn science by designing and building their own school solar-heated mud buildings that remain at a temperature of +15 degrees Celsius even when it's -15 degrees Celsius in the winter season," says Sonam Wangchuk.
Today SECMOL is a popular institution of alternative education not only in Ladakh but around the world producing students who are today renowned journalists, filmmakers and social entrepreneurs, despite failing their Class X examination on multiple occasions. SECMOL took them out of the rut. It is this spirit of hands-on learning and out-of-the-box thinking that also delivered Sonam Wangchuk's most popular achievement to date—the Ice Stupa (Read more about it here).
"If Ladakhi students go on to higher education, they may learn about building houses, but these houses will be of concrete and steel, the universal box. So too, if they study agriculture, they will learn about industrial farming: chemical fertilisers and pesticides, large machinery and hybrid seeds." —Helena Norberg-Hodge
In 2015, Sonam Wangchuk turned his attention to the dismal state of higher education in the region. There are two Government Degree colleges in Ladakh—one in Leh and another in Kargil.
Most families in Ladakh, who can afford the expenses, send their children to Delhi, Chandigarh, Jammu, and Srinagar, for a college education. Children from families that can't afford to send them outside tend to either drop out of school or college and instead get into the tourism business or join up with the Ladakh Scouts regiment. Divisions between those who leave Ladakh, and others who can't, play along class lines and provoke either inspiration or low self-esteem among those who stay back.
Read also: Delhi Ho Ya Leh: How Ladakhi Youth Can Reclaim Their Cultural Identity
This isn't healthy for any tight-knit community. Akin to the quality of school education, or lack thereof, a similar situation has come to pass in higher education. In fact, the problem is more acute in higher education considering the scarcity of avenues available for young Ladakhis.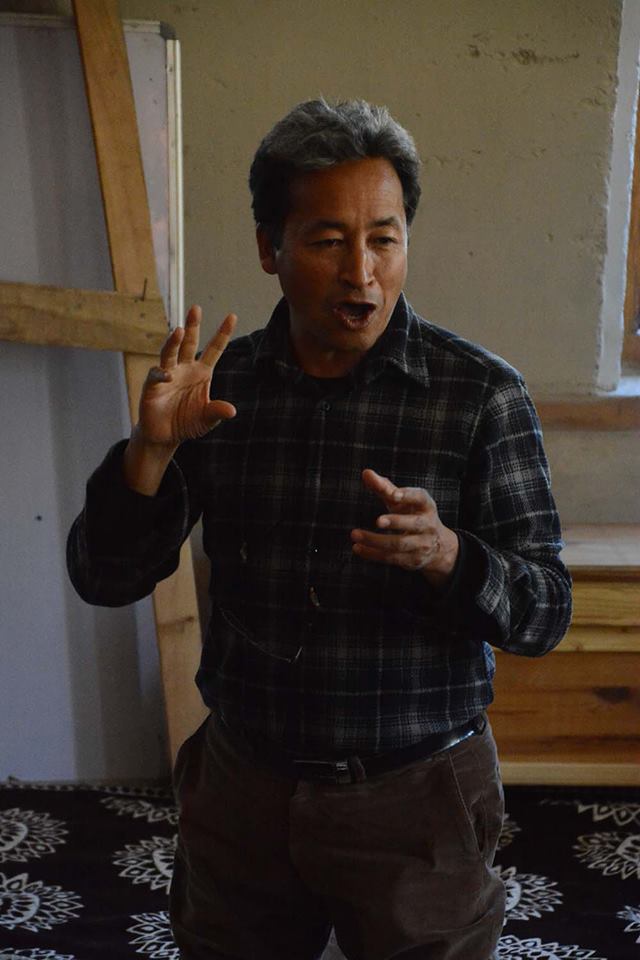 Responding to these concerns, Sonam Wangchuk is in the process of setting up a university in the Leh area called the Himalayan Institute of Alternatives, Ladakh (HIAL), which will primarily follow a model similar to SECMOL. This venture aims to break the conventional models of higher education once again and engage young people from not only Ladakh but other regions and countries perched in the Himalayas. Resources will be dedicated to research and local innovations on subjects like education, culture and economic development with the environment at the heart of it.
"Once again, it will be a hands-on doer's university where the School of Business runs real-life companies on campus. The school of tourism runs high-end hotels and simple homestays. School of Education runs innovative schools. The revenues from these ventures will sustain the university, while students receive free higher education and hands-on experience," says Sonam Wangchuk.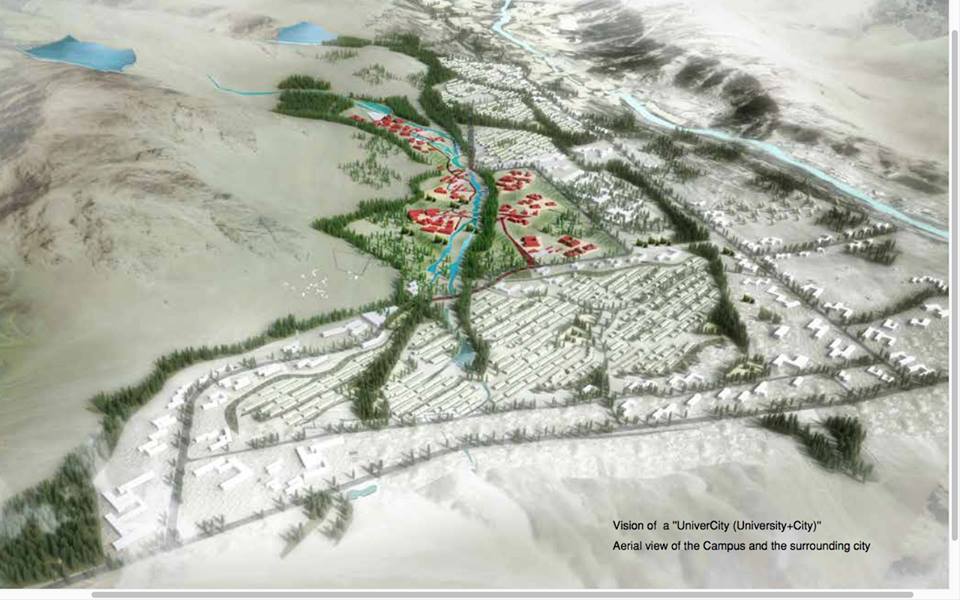 Supported by important religious luminaries, the Leh Autonomous Hill Development Council, and well-wishers around the world, HIAL has made massive strides in the past year and a half. The Hill Council has allocated approximately 200 acres of land for this project. In 2016, Sonam Wangchuk won the prestigious Rolex Award for Enterprise for his famous Ice Stupa initiative. He has decided to use the prize money, $150,000, which is approximately Rs 1 crore, as seed money for the university. For the first phase of the project, he is looking to raise Rs 150 crore.
As of January 2018, HIAL has managed to raise nearly Rs 5 crore via the crowdfunding site Milaap. "This is an important milestone as HIAL team prepares to get cracking with the on-ground implementation of the project. We are already preparing to start the first batch of Diploma in Integrated Mountain Development this coming summer. Recruitment for key positions will start by March this year," Sonam Wangchuk writes in this Facebook Post.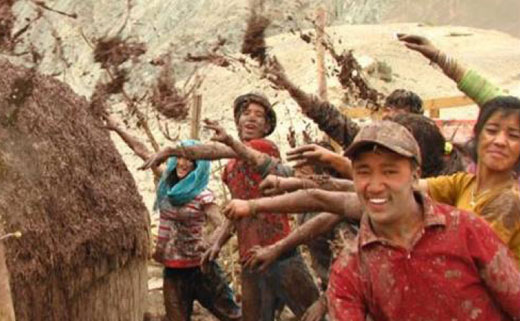 The aim is to raise a further Rs 2 crore on the crowdfunding site. Additionally, Rs 7 crore is expected to come from the CSR corpus of various corporate ventures, but the crowdfunding process is very important for Sonam Wangchuk, who wants to establish a "Peoples' University." He cites the example of an 8th grader in Delhi's Ridge Valley School, who helped raise Rs 1 lakh and another schoolboy in Mumbai, who raised Rs 2 lakh. HIAL needs approximately Rs 14 crore to construct the first school.
All green, no fossil fuels
Taking cognisance of global warming, and its deleterious impact on Ladakh's fragile ecosystem, the aim is to set up a "fully solar heated mud-built university". All transport on campus will run on solar-powered engines, while local energy requirements will be met with biogas and solar energy. Food will be grown on campus with very little dependence from the outside world. Vegetable gardens on campus will be irrigated by the local stream and ice stupas.
"All buildings shall be oriented south, 10-15 degrees variation, to maximise exposure to the Sun and encourage passive heating of the buildings. Even at a sub-zero temperature of -20 degree Celsius the room temperature remains +15 degrees Celsius. The intelligent design makes the campus one of the few zero-energy campus archetype in the country," says the HIAL website.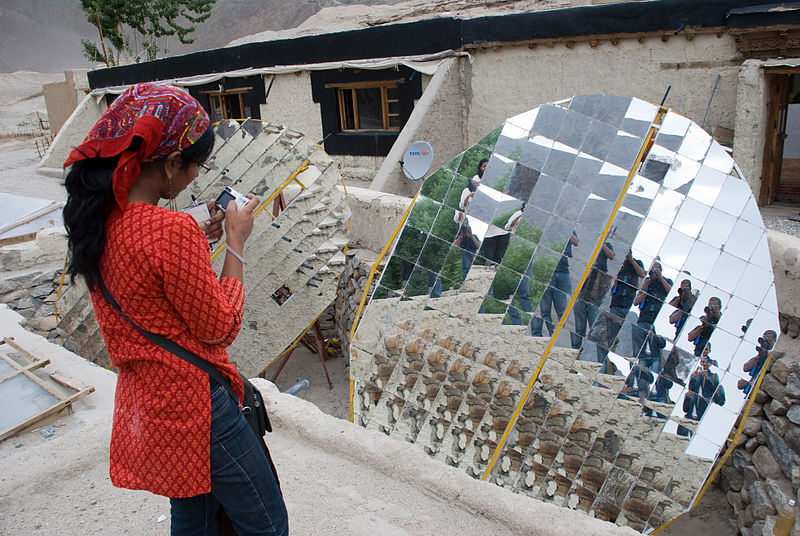 Sprawling over 120 acres, the campus is expected to house over 6,000 residents, and with sustainability as their mantra, all buildings will be constructed using rammed earth (a technique for constructing foundations, floors, and walls using natural raw materials) with Trombe walls (a passive solar building design) fulfilling insulations requirements and roofs serving as greenhouses, according to the HIAL website.
By any stretch of the imagination, this is a unique venture set out to revolutionise higher education in not only Ladakh but the rest of the country. For someone with an exceptional track record of innovation in the sphere of education, and a believer in the fruits of tradition and modern science, Sonam Wangchuk is uniquely placed to fulfil these lofty ambitions. Let's lend our helping hand.
You can contribute to this revolution here.
Like this story? Or have something to share? Write to us: contact@thebetterindia.com, or connect with us on Facebook and Twitter.
NEW: Click here to get positive news on WhatsApp!
We bring stories straight from the heart of India, to inspire millions and create a wave of impact. Our positive movement is growing bigger everyday, and we would love for you to join it.
Please contribute whatever you can, every little penny helps our team in bringing you more stories that support dreams and spread hope.