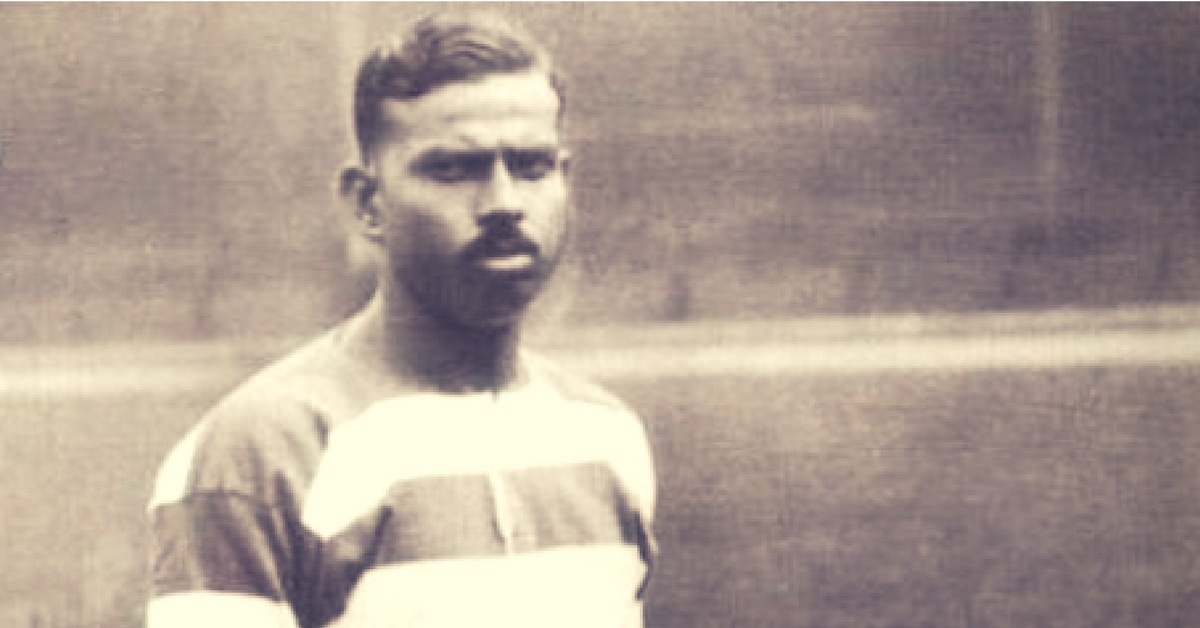 Many Indian football players have made a foray in Europe, which is considered the mecca of club football.
Two Indian football players have recently made headlines after being signed on by fourth-tier Spanish club Palamos CF, the oldest club in Catalonia and third oldest in Spain. Founded in 1898, Palamos is older than their more illustrious Catalan representatives FC Barcelona.
Luv Kapoor, an under-19 defensive midfield dynamo from Delhi, and Ishan Sahi, a striker from Bhopal, have both signed for the club. While Luv has trained in the United Kingdom and France for the past three years, Sahi had trained in Spain last year. Sahi is the first player from Madhya Pradesh to play for a European club. Interestingly, no other Indian player has signed on for a Spanish football club.
Although both players are playing on the lower rungs of Spanish club football, this is a step in the right direction. The bottom line remains that Europe is the mecca for club football. Anyone who wants to make it on the world stage invariably plays for an elite European club.
Here are five Indian players who have played for European clubs.
1) Mohammed Salim
The story of Mohammed Salim is unique in more ways than one. Born in 1904, this football genius from Calcutta grew up in an era of nationalist fervour against British colonial rule. "At that time, with Indian nationalists fighting for independence from British colonial rule, many Indians took to football to answer British jibes that Indians were not manly enough to rule themselves. The Indians played barefoot, and despite this, they defeated English men in boots which was seen as evidence that Indians were not inferior to the British," sports historian Bora Majumdar told The Telegraph.
A star in the legendary Mohammedan Sporting Club side of the 1930s, Salim was invited by the Chinese Olympic side to play two friendly matches in China. After playing the first friendly match, Salim left China on a ship with his cousin Hasheem, who urged him to try his luck in European football, and left for England. After spending a few days in London, both of them went to the iconic Celtic Park stadium in Glasgow, Scotland. At the home of Celtic FC, which is an institution of European football, Salim went on trial in front of 1,000 club members and showed them his dazzling array of skills. Before the trial, Celtic manager Willie Maley had laughed off the idea of an amateur from India playing for a recognised Scottish professional club, barefoot. Instead, they were so impressed with his ability that they played him two matches, where he led them to two thumping victories.
"Ten twinkling toes of Salim, Celtic FC's player from India, hypnotised the crowd at Parkhead last night. He balances the ball on his big toe, lets it run down the scale to his little toe, twirls it, hops on one foot around the defender," wrote the Scottish Daily Express of August 29, 1936.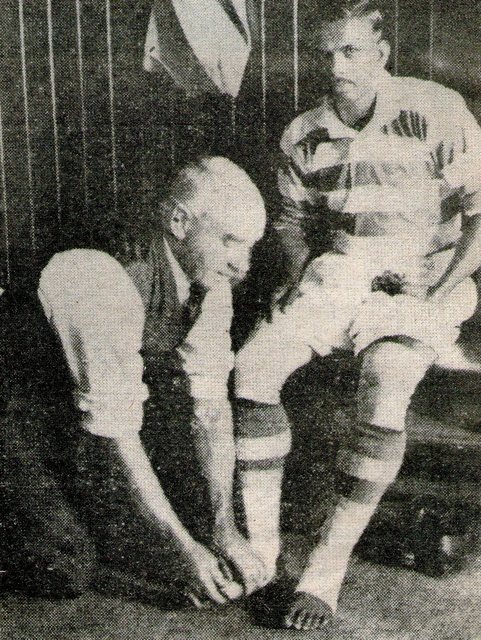 Unfortunately, Salim began to feel homesick and decided to leave the club and come back to Calcutta, refusing to sign the professional contract on offer. "Celtic tried to persuade my father to stay by offering to organise a charity match in his honour, giving him 5% of the gate proceeds. My father did not realise what 5% would amount to and said he would give his share to orphans who were to be special invitees for the match. Five percent came to £1,800 [colossal money then], but although my father was astonished, he kept to his word," said Salim's son Rashid to Boria Majumdar.
Years later, when Salim fell ill, Rashid wrote a letter to Celtic FC seeking financial assistance for his ailing father. Rashid claims his aim was not to solicit money, but find out whether the club still remembered his father. To his surprise, the club wrote back and along with a letter was a bank draft of £100. That cheque remains uncashed to date. Salim passed away on November 5, 1980.
2) Gurpreet Singh Sandhu
National team goalkeeper Gurpreet Singh Sandhu from Mohali in Punjab became the first Indian player to sign a professional contract for a top division European club. Joining the Norwegian side Stabæk in 2014, Sandhu made 11 appearances, including a memorable run in the Norwegian domestic cup and an appearance in the qualification round for the UEFA Europa League, which is the second-rung European club tournament after the famed UEFA Champions League. On May 29, 2016, he became the first Indian to start a top division European league game. In August 2017, he left the club to join reigning I-League champions Bengaluru FC.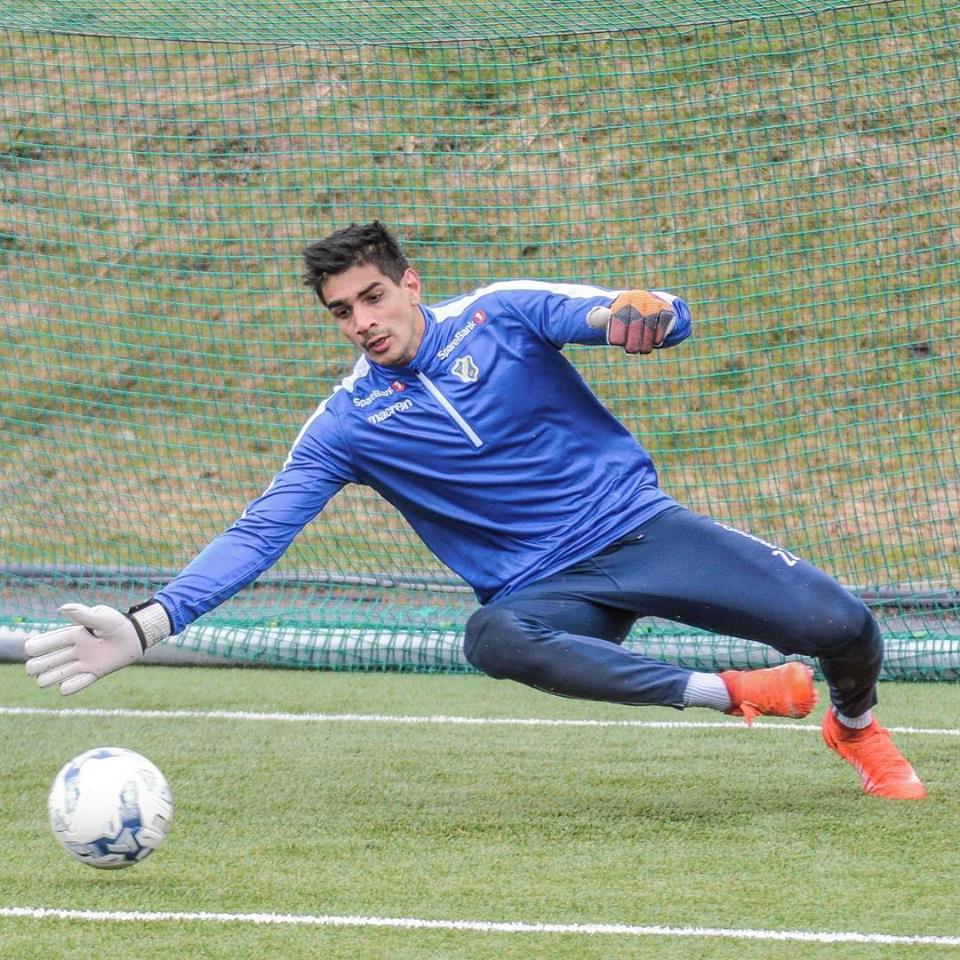 3) Bhaichung Bhutia
The football legend from Sikkim became the first Indian player to sign a professional contract with a European club. In 1999, Bhutia signed a three-year deal with second division English club FC Bury. Making his club debut against Cardiff City, the legendary Indian striker went on to make 37 appearances for the club, including a game against the legendary Manchester United. His time at the club was hampered by a recurring knee injury and managed to only net three goals in 37 appearances. Having said that, he became the first Indian player to score in a European league. He played his last game for the club on August 27, 2001, against Swindon Town.
4) Aditi Chauhan
When it comes to women's football in India, Aditi Chauhan is a trailblazer. The shot-stopper from New Delhi is the first Indian woman to play for a professional English club. After impressing at the state and national levels, she went onto pursue her Masters in Sports Management at Loughborough University, England, and also represented their football team.
Later, Aditi was selected for the famed West Ham United LFC and made her debut in August 2015. After impressing the club hierarchy with her performances on the pitch, she became the side's first-team goalkeeper. She played 18 games that season, keeping four clean sheets and won the prestigious Asian Woman Footballer of the Year. Unfortunately, her first stint with the club was cut short due to visa-related concerns. She did return to play for the club in September 2016, after a resolution on her visa issues.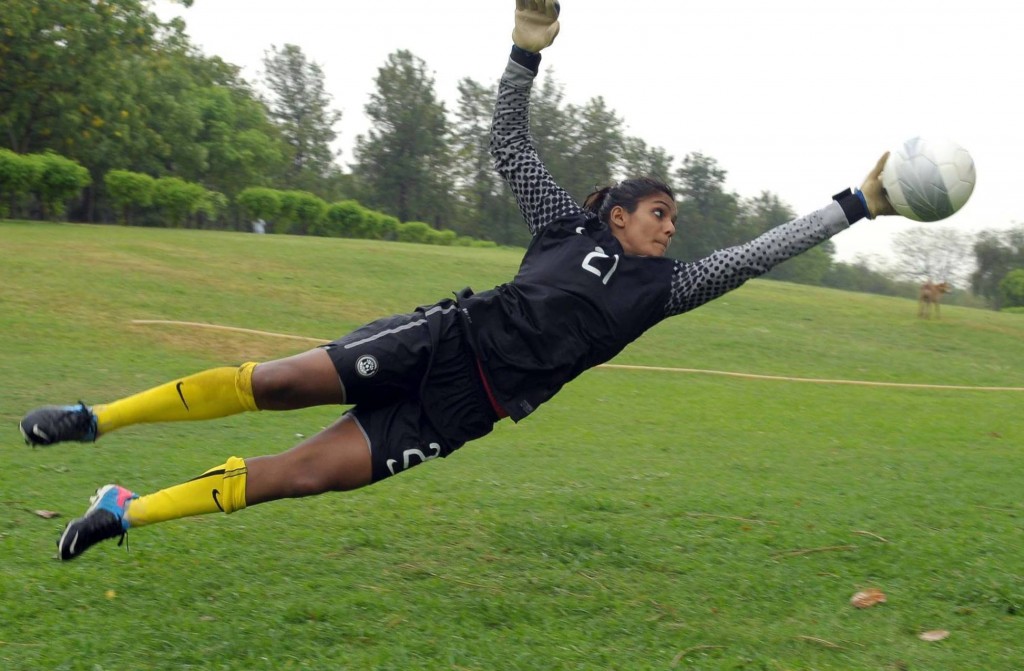 In her comeback game, she stopped three penalties during a shootout against Swindon Town. After spending two seasons with the West Ham United ladies club, Aditi returned to India.
Read also: At 18, She Was Confined To a Wheelchair. Today, She's a Sports Superstar!
5) Sunil Chettri
Team India captain and striker Sunil Chettri joined Portuguese top division side Sporting Club de Portugal on July 4, 2012, but was slated to play for the reserve side. He made his debut against fellow Segunda Liga side S.C. Freamunde as a substitute. Limited opportunities, however, forced Chettri to return home and play for Churchill Brothers.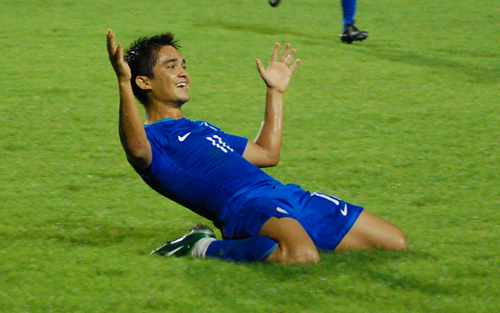 With the exception of Mohammed Salim, and possibly Aditi Chauhan, no Indian national player has made a real mark in European football. There is a whole host of young Indian talent training in elite European clubs, but India is still waiting for its global football superstar.
Like this story? Or have something to share? Write to us: contact@thebetterindia.com, or connect with us on Facebook and Twitter.
NEW: Click here to get positive news on WhatsApp!