The vision of Shivaji's Swaraj would have been long lost in 1660, when General Siddhi Johar laid the siege of Panhalgad to capture the Maratha warrior. But the sacrifice of a barber, Shiva Kashid, foiled Johar's attempt, saving Shivaji.
India celebrates the birth anniversary of one of our most notable warrior kings – Chhatrapati Shivaji Maharaj – today.
His vision for Swarajya as a self-governing nation of people, without foreign military and political influences, continues to be an inspiration.
But, this vision of Shivaji's Swaraj would have been long lost in 1660, when General Siddhi Johar laid the siege of Panhalgad to capture the Maratha warrior. But the sacrifice of a barber, Shiva Kashid, foiled Johar's attempt, saving Shivaji.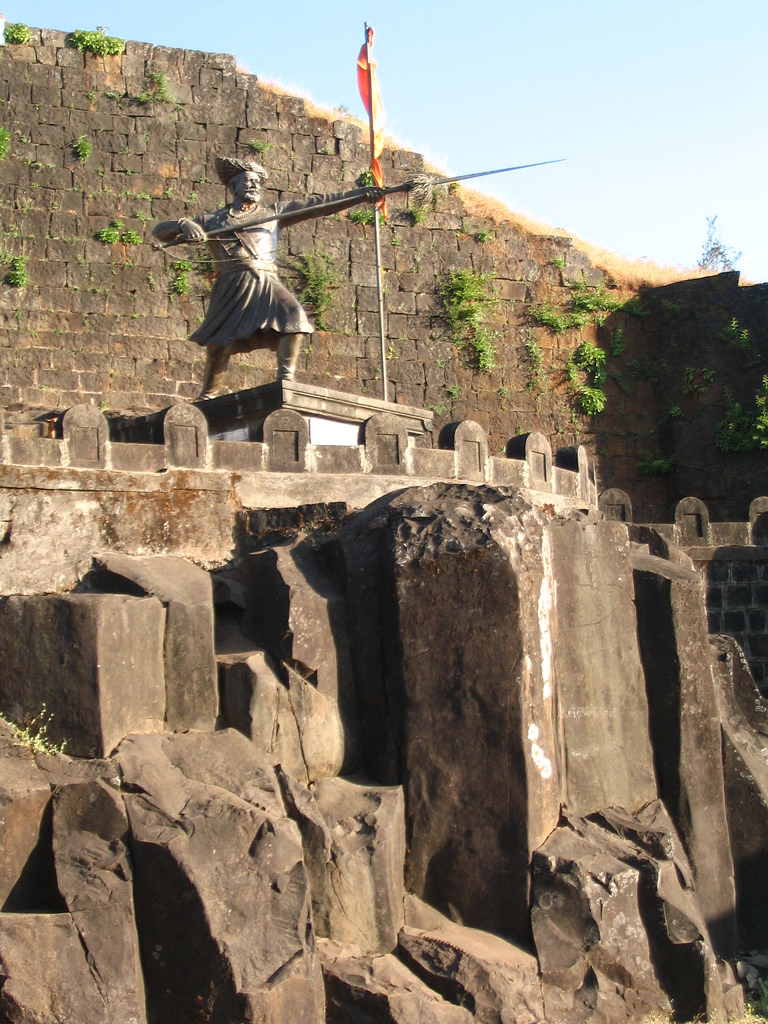 This is his story.
The Panhalgad fort, located in Panhala, 20 kilometres northwest of Kolhapur in Maharashtra, has witnessed some historical skirmishes.
In 1659 Shivaji had recently defeated Bijapur general Afzal Khan and conquered the Panhalgad fort. To avenge this defeated battle, Adil Shah II of Bijapur sent his uncle Siddi Johar to lay siege on Panhala and capture Shivaji in 1660. This army was further strengthened when Afzal Khan's son, Fazal Khan, decided to join them to avenge his father's death. So armed with 40,000 soldiers and British cannons, Siddhi Johar laid siege to Panhalgad.
Shivaji and his soldiers knew they were outnumbered and stuck inside the fort. Though the humongous granaries inside the fort helped Shivaji and his soldiers survive for five months, the risk of capture was ever present. The vast army outside cut off all their supplies, which made it difficult for the ruler and his soldiers to sustain themselves. But Shivaji refused to give up.
The Maratha ruler refused to bow down or surrender and hatched a plan to escape from Panhalgad to Vishalgad instead. His main confidants in this elaborate plan were his commander-in-chief Baji Prabhu Deshpande and his personal barber Shiva Kashid.
Shivaji knew he had to escape before the monsoons ended. The torrential rains did not deter Siddi Johar's army, who came prepared with waterproof tents but did mask all sound and movement. It would be impossible to sneak out once the loud rains stopped.
The first step was to send an emissary to General Siddi Johar, asking for a meeting. Meanwhile, Shivaji's Chief of Intelligence, Bahirji Naik, mapped an alternative and lesser-known route out of the fort.
A date for the meeting for soon settled. As anticipated, the chosen night was dark and rainy – thanks to the monsoon. Now events from that night remain shrouded in mystery, and there was a great deal of confusion.
The original plan seemed to be to distract the enemy forces with talks of a meeting long enough for Shivaji to escape through a hidden route through some thick forests.
However, the plan quickly fell apart. Some of Johar's soldiers spotted the palanquin and raised the alarm. There was a brief fight, and the soldiers chased down the small party fleeing the fort, nabbed Shivaji, and had him brought before General Siddi.
Now General Siddi had never seen Shivaji before. So he had the prisoner paraded before several captured Maratha soldiers and others. They all agreed that this was indeed Shivaji.
All this verification took time but seemed to be heading in the right direction. But, as it turned out, Siddi was right in having his doubts.
News soon reached him that a wholly different palanquin, accompanied by a strong force of 500 soldiers, was quickly making its way to Vishalgad. In their haste to capture 'Shivaji', the original party had nabbed the first palanquin with a 'Shivaji' inside it and had not checked further.
Outraged, Siddi sent huge forces racing towards Vishalgad, and ordered the 'imposter' beheaded.
This brave man, who gave his life so that Shivaji may live, was, in fact, the barber Shiva Kashid, who bore a striking resemblance to the Maharaj. This similarity was noticed by commander-in-chief Deshpande who first suggested the idea of using a body double as the last resort.
Knowing the fate of the man should he be caught, Shivaji was reluctant. But the barber bravely agreed for the suicidal mission. So he was dressed up like the warrior king and taken along with Shivaji on the secret route.
---
Read more: The Untold Story Of a Young Chhatrapati Shivaji's Bengaluru Days
---
The worst that was feared did happen – they were spotted, and the Shiva was left behind as bait for Siddi, even as the real Shivaji raced to Vishalgad.
He was nearly there when the Siddi's army, thousands strong, caught up with him. But Commander in Chief Baji Prabhu Deshpande took personal charge of some 300-400 men at the Ghod Khind, a narrow pass in the mountains before Vishalgarh. These few hundred fought bravely against Siddi Johar's army of thousands.
Baji Prabhu fought until his last breath until he heard cannon fire from Vishalgad, a signal that Shivaji had reached safely.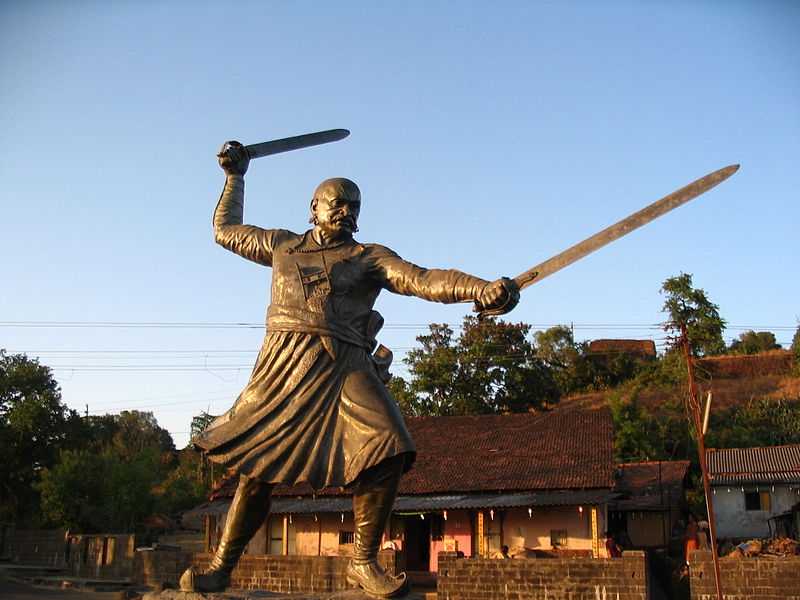 Siddi would not have the prize he sought so desperately. By 1673, Shivaji would permanently occupy the Panhala fort. It housed 15,000 horses and 20,000 soldiers during Shivaji's reign.
A massive statue of Shiva Kashid and Baji Prabhu continues to grace the visitors at the Panhala fort, to remind them of his courageous sacrifice. And Ghod Khind would be renamed 'Pavan Khind' (sacred pass) to honour the sacrifice and courage of the Marathas who laid down their lives there.
But it is extremely unfortunate that Shiva Kashid's sacrifice doesn't find much mention in history.
But that doesn't take away from the ultimate sacrifice a common barber made, to save his king and 'Swarajya'.
Like this story? Or have something to share?
Write to us: contact@thebetterindia.com
Connect with us on Facebook and Twitter.
NEW: Click here to get positive news on WhatsApp!
We bring stories straight from the heart of India, to inspire millions and create a wave of impact. Our positive movement is growing bigger everyday, and we would love for you to join it.
Please contribute whatever you can, every little penny helps our team in bringing you more stories that support dreams and spread hope.