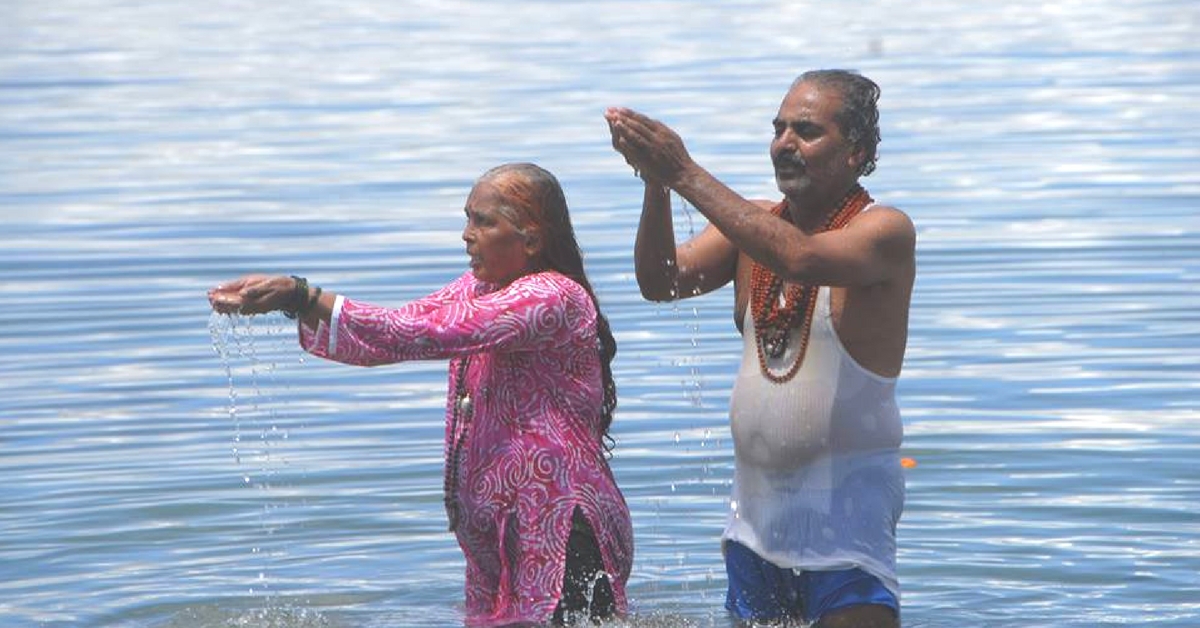 Greater diplomatic efforts are required on the part of Indian and Chinese authorities to revive this historical trade and pilgrimage route.
Restoring Ladakh's traditional border trade with Tibet and facilitating the flow of Indian pilgrims via Demchok, a small village and Indian military encampment in the Changthang region along the Chinese border, to the holy sites of Mount Kailash and Lake Mansarovar (also known as Mapham Yutso) in the Ngari Prefecture of Western Tibet, is a long-standing demand of the Ladakhi people.
Various Indian governments have put forward this proposal to the Chinese establishment, but they have never quite entertained it. Demchok, meanwhile, has entered the mainstream Indian consciousness as the site of Chinese incursions into India.
Every year, thousands of Jains, Hindus, Buddhists and Bönpos make the pilgrimage to Mount Kailash and the surrounding lakes of Mansarovar and Rakshastal. These are some of the holiest sites for all four communities. The religious significance of this pilgrimage is well documented.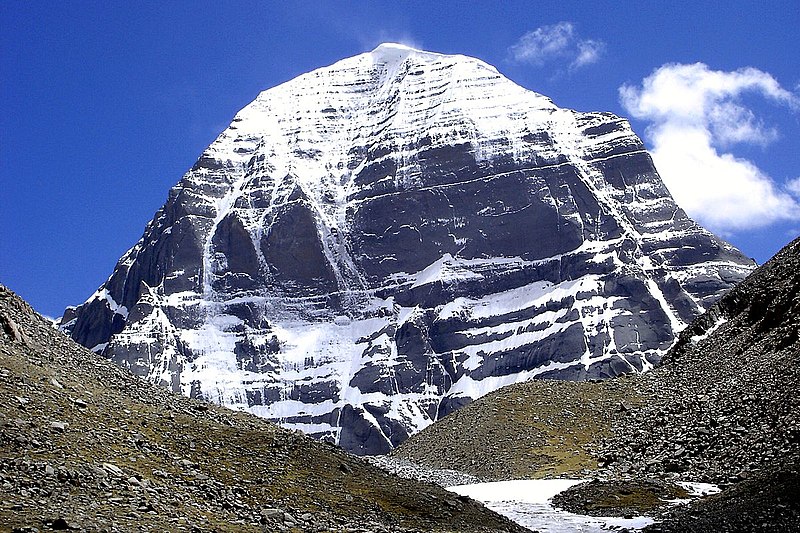 For pilgrims in India, there are two operational routes to these holy sites. One passes through the Nathu La pass in Sikkim on the Indo-China border. This pass, perched at an altitude of 14,450 feet connects Sikkim with China's Tibet Autonomous Region.
Last year, this route was closed due to the standoff at Doklam but is now open. The other is via Lipulekh Pass linking the Kumaon region of Uttarakhand with the old trading town of Taklakot in Tibet. Located at an altitude of 17,500 feet, pilgrims have to endure the inhospitable terrain and harsh weather.
"Recent studies state that Uttarakhand is highly prone to landslides due to poor geology and extremely steep topography. The total duration of proper Yatra is 26 days; 11 days are taken by Kailash and Mansarovar Parikramas (with the option of travelling on foot and by coach). A two-way itinerary includes eight days trek on foot covering 118 km and eight days by coach. In the whole Yatra, 7 km walk on 9th day from Navidhang to Lipulekh and 9 km on 8th day from Kalapani to Navidhang are 'treacherous at the best of times'," writes Virendra Sahai Verma, a retired army officer, and Honorary Fellow at the Institute of Chinese Studies Delhi for Reach Ladakh, a local Leh-based news publication.
When the Chinese opened a route through the Nathu La pass nearly three years ago, it did shorten the entire distance, making the pilgrimage less arduous. It also passes through the pristine Tsomgo lake, and while the route involves a 35 km-trek, the rest of the 1500 km-long trip to Mount Kailash is by bus.
However, the shortest and safest route to Kailash-Mansarovar is through Ladakh. The 633-km route from Leh to Tarchen-Parakha (basecamp for Mount Kailash) can be covered in just two days. From Demchok (approximately 237 km from Leh) onwards, the motorable road to these holy sites does not traverse through any major passes, remains free from the risk avalanches, and with a little maintenance work on the Indian side, one can use it through the year.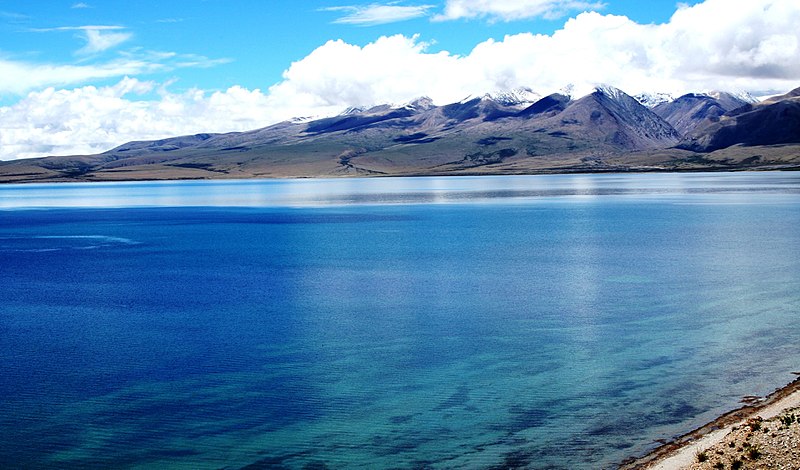 In the biography of Kushok Bakula Rinpoche, a revered Buddhist monk and statesman of Ladakh, author Sonam Wangchuk details the pilgrimage he made to Kailash-Mansarovar in the summer of 1954, before the Chinese annexation of Tibet. Setting off from Leh on horseback in July, his entourage crossed Taglang-La, a high mountain pass perched at an altitude of 17,480 feet, before passing through the picturesque Changthang plateau (home to the Changpa nomads and Pashmina goats), and finally entering into what is today China-occupied Tibet.
From Demchok, the entourage made their first stop at Tashigang town in Western Tibet, where Rinpoche was received by both Tibetan and Chinese officials. This was a period of "uneasy co-existence" between the Tibetan government and Chinese communist forces, which had begun to make incursions into Tibet. In 1959, the People's Liberation Army of China overran the Tibetan resistance and took over.
Tashigang is now on the Western Highway, which connects Tibet to the Xinjiang Province.
From Tashigang, Rinpoche and his entourage travelled to Garyasa (Gartok) town, which was an important centre of trade for merchants from Kashmir, Ladakh and Nepal, and once was a military garrison for the Kingdom of Ladakh in the 18th century. From Garyasa they made their way to Menser (Minsar).
"For centuries, the inhabitants of Minsar, although surrounded by Tibetan territories, paid their taxes to the kingdom of Ladakh. During the 19th century, when Ladakh was incorporated into Maharaja Gulab Singh's state, Minsar de facto became a part of Jammu and Kashmir state. In October 1947, after Maharaja Hari Singh signed the Instrument of Accession, Minsar became Indian territory. This lasted till the mid-1950s," writes Claude Arpi, a French historian and journalist, for Rediff.
In fact, during Rinpoche's visit to Minsar, the locals had reportedly "pleaded with him to help them incorporate their land into India," writes Sonam Wangchuk. Although former Prime Minister Jawaharlal Nehru knew that Minsar had served pilgrims to Kailash-Mansarovar, he believed New Delhi had to give its claim as "a gesture of goodwill towards communist China," writes Arpi.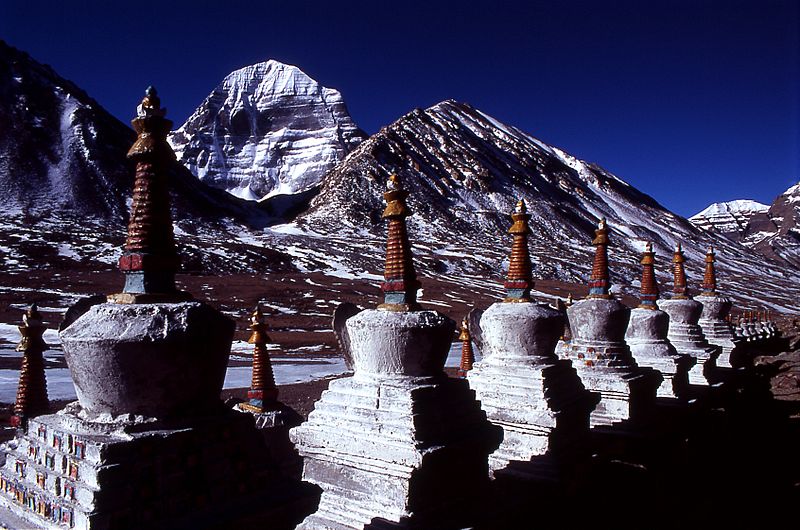 Put into context, this was when India and China were negotiating the historic Panchsheel accord, which Nehru thought would remain the bedrock of peaceful relations between the two biggest Asian nations. Of course, subsequent events dramatically changed that equation.
"Regarding the village of Minsar in Western Tibet, which has belonged to the Kashmir State, it is clear that we shall have to give it up if this question is raised," Nehru reportedly told the diplomats who were negotiating the Panchsheel accord.
For Buddhists, any pilgrimage to Kailash-Mansarovar is incomplete without a stop at Tirthapuri in Western Tibet, which is the third most important Buddhist pilgrimage site following Mount Kailash and Lake Mansarovar. "The main sacred structure in this temple (Tirthapuri monastery) is a statue of Guru Padmasambhava (an 8th-century Buddhist master known as the historical founder of Buddhism in Tibet)," writes Sonam Wangchuk.
There are also individual footprints of Guru Padmasambhava on stones. Pilgrims today come to Tirthapuri monastery after completing the arduous task of circumambulating Mount Kailash, since they make their way from the other side.
From there, Rinpoche and his entourage proceeded to Mount Kailash. In an interesting aside, the caretaker of this monastery was earlier sent from the famous Hemis monastery in Leh.
After performing the difficult task of circumambulating Mount Kailash, visiting Lake Mansarovar and conducting all the necessary rituals, Rinpoche and his entourage were escorted back to Garyasa by two Chinese soldiers, before a trade representative of the Indian government received them. This entire trip took about a month and a half since Rinpoche made many stops along the way.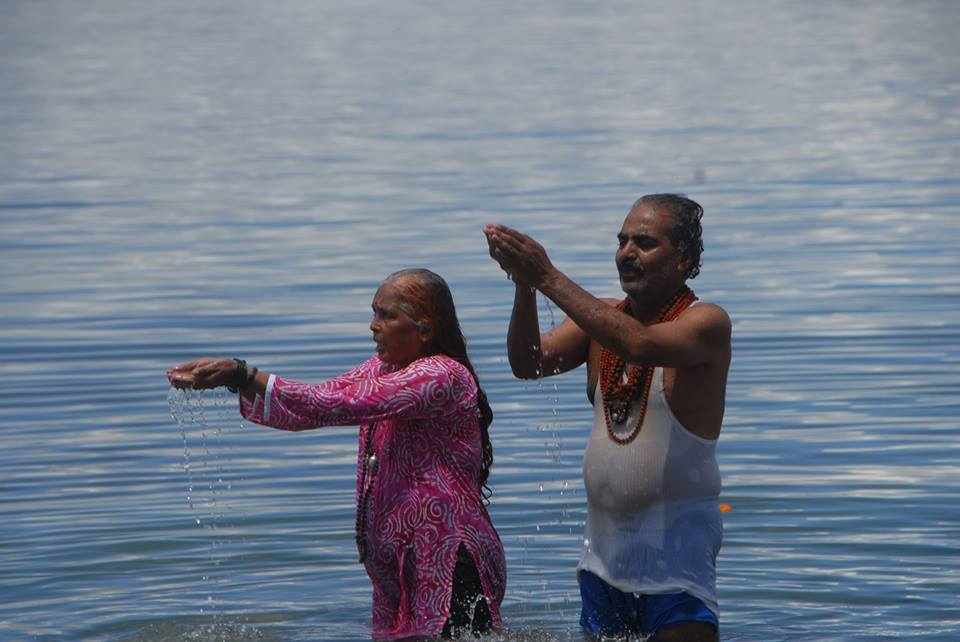 Today, Leh has an airport, which takes in direct flights from Delhi, Srinagar and Chandigarh. In 1993, a senior bureaucrat in the Ladakh Affairs Department of the J&K government wrote a letter to the Ministry of External Affairs detailing the potential of a route from Leh to Kailash-Mansarovar. In the letter, he spoke of medical facilities along the way at various camps, lodging services and how these services can be priced. May 1 to September 30 has been suggested as the best time for the pilgrimage.
"I would also recommend considering opening the Demchok border for trade on a permanent basis. The population on both sides of the border have had age-old ethnic, religious, and commercial ties and they get very emotional at the prospect restoring such ties," the official writes.
Read also: Want to Make Your Leh Visit Special? Here's The Story You Need to Know
Before the Chinese occupation of Tibet, and the 1961-62 war, this trade route was the lifeblood of the Ladakh economy, but since it was closed, the region has suffered economically. Illegal trade and the barter of goods continues to happen, but this doesn't amount to much. The potential for tourist revenue and economic opportunities for the thousands of Ladakhi youth is immense with the opening of this trade route. Geopolitical realities, however, have put a stop to it.
Read also: Here's The History Behind One of Jaitley's Biggest Budget Announcements
However, as Virendra Sahai Verma, a former Indian army officer says, "The potential of Demchok route should not be lost in the bureaucratic illusion of sensitivity of nearby Aksai Chin plateau which is disputed and occupied by China. Indian and Chinese differ on the status of Demchok village or nearby Lhari stream, however, both delimit the traditional boundary at Demchok. In any case, the terrain is flat, diversions are easy, so the undisputed route could be worked out in this small stretch of land."
Demchok could prove to be India's entry into the unexplored markets in Central Asia or Inner Asia. The potential is limitless.
Like this story? Or have something to share? Write to us: contact@thebetterindia.com, or connect with us on Facebook and Twitter.
NEW: Click here to get positive news on WhatsApp!
We bring stories straight from the heart of India, to inspire millions and create a wave of impact. Our positive movement is growing bigger everyday, and we would love for you to join it.
Please contribute whatever you can, every little penny helps our team in bringing you more stories that support dreams and spread hope.