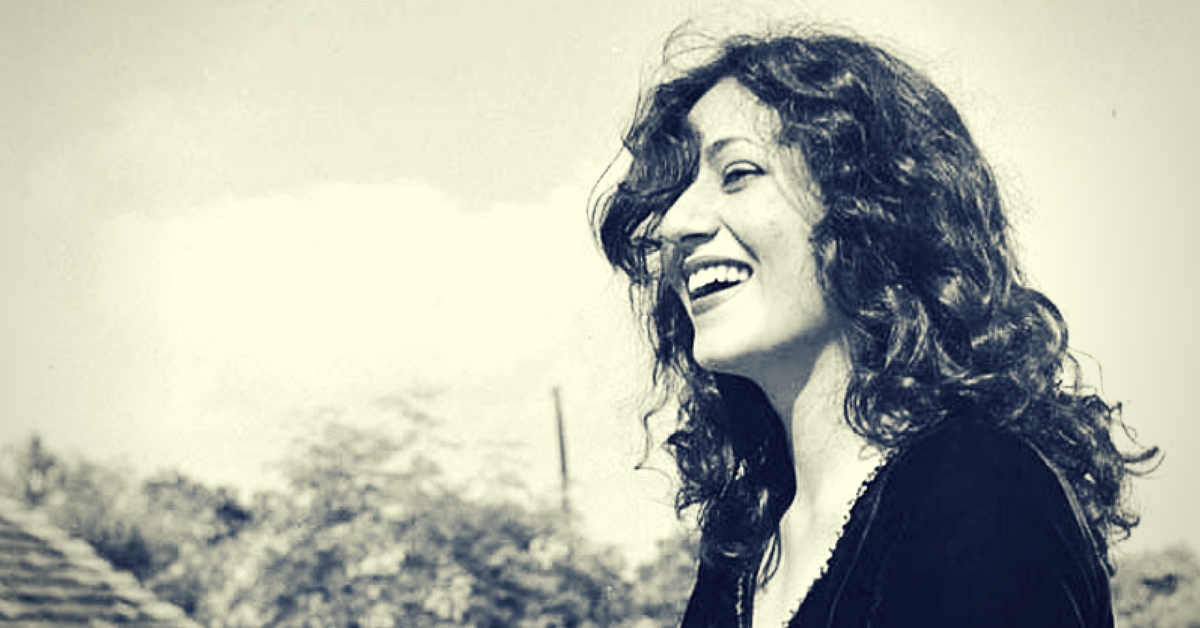 When you think of love in Indian cinema, the effervescent actress undoubtedly stands apart from the rest!
Irrespective of what anyone might say, on February 14 every year, many across the world celebrate the power of love and romance on Valentine's Day. This cultural import has made its presence felt in a country where difficult social barriers often come in the way of love.
It is more than coincidence that on this day, we also celebrate the birthday of Madhubala, an icon of Indian cinema who mesmerised audiences with not only her exquisite beauty but also her ability to render some of our deepest emotions on screen.
If one were to choose an icon of Indian cinema, who symbolises the unparalleled power of love on screen, there are very few actors anyone would choose over Madhubala.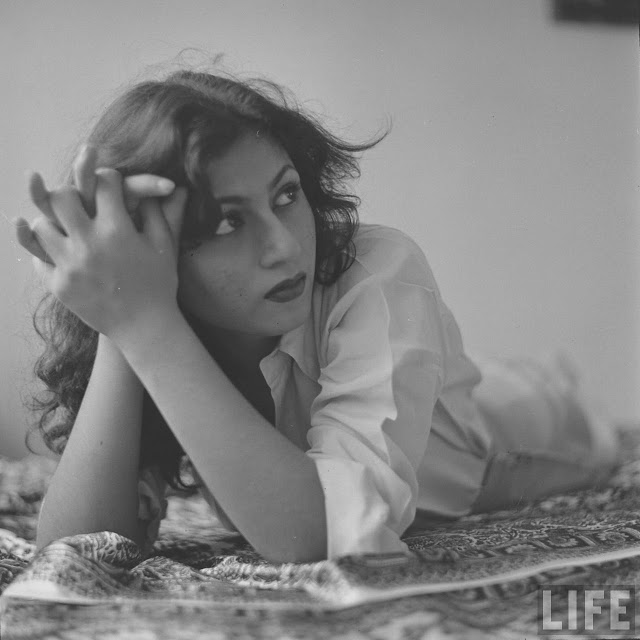 Born Mumtaz Jehan Begum Dehlavi in 1933, Madhubala began her acting career at the tender age of 9 to provide financial support to her family. With the active assistance of her father, Attaullah Khan, who would remain an overarching, if not controversial figure during Madhubala's short life, she reached superstardom.
It was Devika Rani, an actress from yesteryear, who saw unbridled potential in the young actress and advised her to assume the screen name of Madhubala. She bagged her first lead role opposite the iconic Raj Kapoor in the 1947 film Neel Kamal, which was the last time she was listed as Mumtaz.
In a life spanning just 36 years, she did a range of memorable films including Mahal (1949), Amar (1954), Mr and Mrs '55 (1955), Chalti Ka Naam Gaadi (1958), Howrah Bridge (1958) Mughal-E-Azam (1960) and Barsaat Ki Raat (1960).
Remember that this was post-Independence India, where times were difficult both economically and socially and in that climate, her movies did leave behind an indelible impression. Many of these stories which Madhubala portrayed on screen were love stories set in the backdrop of poverty, exploitation, complicated family relations, and misery peppered with songs, which are still heard in many Indian households today.
"Madhubala lived a short life but achieved a lot in that short span of time. In those days, acting was not considered appropriate for women but with her remarkable acting skills and timeless beauty, she created a mark for herself and is remembered with warmth till date," Madhubala's sister, Madhur Brij, told the Press Trust of India, during the unveiling of a wax statue of 'Anarkali' at the Madame Tussauds museum.
Read also: [In PICTURES] 26 Rare Photos of Madhubala to Remind You Why She Was Such a Goddess
Despite churning out memorable performances, her last years were very difficult. A broken relationship with Dilip Kumar, also a Bollywood icon, allegedly over the antics of her father, a difficult marriage with singer/actor Kishore Kumar and congenital heart condition discovered in 1954, made life difficult.
By 1960, her condition had deteriorated significantly. "Due to her ailment, her body would produce extra blood, and it would spill out from the nose and mouth. The doctor would come home and extract bottles of blood. She also suffered from the pulmonary pressure of the lungs. She coughed all the time. Every four to five hours she had to be given oxygen or else would get breathless. She was confined to bed for nine years and was reduced to just bones and skin," her sister told Filmfare.
On 23 February 1969, shortly after her 36th birthday, she passed away before her directorial debut with the film Farz Aur Ishq. What she leaves behind, however, are memories, and through these five songs, we will celebrate the life of Madhubala, the eternal symbol of love.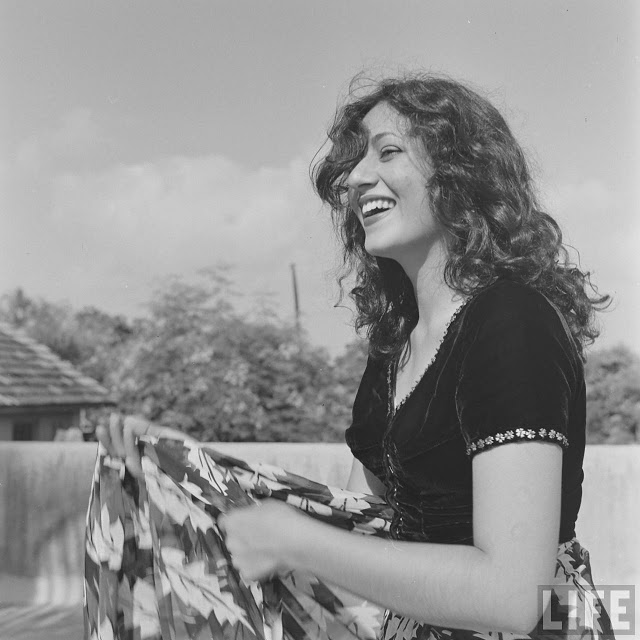 Pyar Kiya to Darna Kya (Mughal-e-Azam, 1960)
The song remains the quintessential anthem for love which is unbound and defiant in the face of any obstacle. In fact, the song title literally translates to "I have loved, so what is there to fear?"
Composed by Naushad, and sung by the legendary Lata Mangeshkar, the song sees Madhubala, who plays the role of a courtesan Anarkali, defiantly expressing her love for Mughal Prince Salim (who goes onto become Emperor Jahangir), despite the strong disapproval of his father Emperor Akbar, played by Prithviraj Kapoor.
Aaiye Meharbaan (Howrah Bridge, 1958)
In this film, Madhubala plays the role of Edna, an Anglo-Indian cabaret dancer, opposite Ashok Kumar. Composed by legendary composer OP Nayyar, and sung by the iconic Asha Bhonsle, Aaiye Meharbaan is a song that has stood the test of time. "Asha ji sang many lovely, beautiful songs for Madhubala. Perhaps it was Madhubala's naughty smile, her coquettish behaviour; it used to go very well with Asha ji's voice. Asha Bhonsle's voice suited Madhubala perfectly," said lyricist Javed Akhtar, in an episode of The Golden Years: 1950-1975.
Achcha Ji Main Haari Chalo Maan Jaao Naa, (Kala Pani, 1958)
In this cult classic, Madhubala plays the role of Asha, a journalist and landlord. Starring opposite Dev Anand, this is a song many couples have played to make up after a tiff. Composed by the legendary SD Burman, and sung by the unique combination of Mohammed Rafi and Asha Bhonsle, the song is marked by a remarkable cadence, which both Madhubala and Dev Anand enact to perfection.
Ek Ladki Bhigi Bhagi Si (Chalti Ka Naam Gaadi, 1958)
This song requires little description. In this slapstick comedy, Kishore Kumar plays a hapless car mechanic who fixes the broken vehicle of Madhubala's character. "Ek Ladki Bheegi Bhaagi Si" is arguably the most iconic song from the film composed by SD Burman, and sung by Kishore Kumar.
Mantoubala, Recorded at Columbia Studio's in Athens on March 29, 1959
Madhubala, known as the "Venus of Indian cinema" for her remarkable beauty, was an incredibly popular figure in Greece during the late 1950s and early 60s. Such was her popularity that Greek singer Stelios Kazantidis penned a song in dedication to her ethereal beauty in the classic Greek genre of Rebetico/Laiko. Kazantzidis composed this song after he saw a Hindi film starring Madhubala.
Loosely translated into English, a segment of the lyrics read:
"Madhubala / love me sweet/ I long for you to come near me again.
Since I am lost, I call your name with pain
Madhubala, Madhubala"
Like this story? Or have something to share? Write to us: contact@thebetterindia.com, or connect with us on Facebook and Twitter.
NEW: Click here to get positive news on WhatsApp!