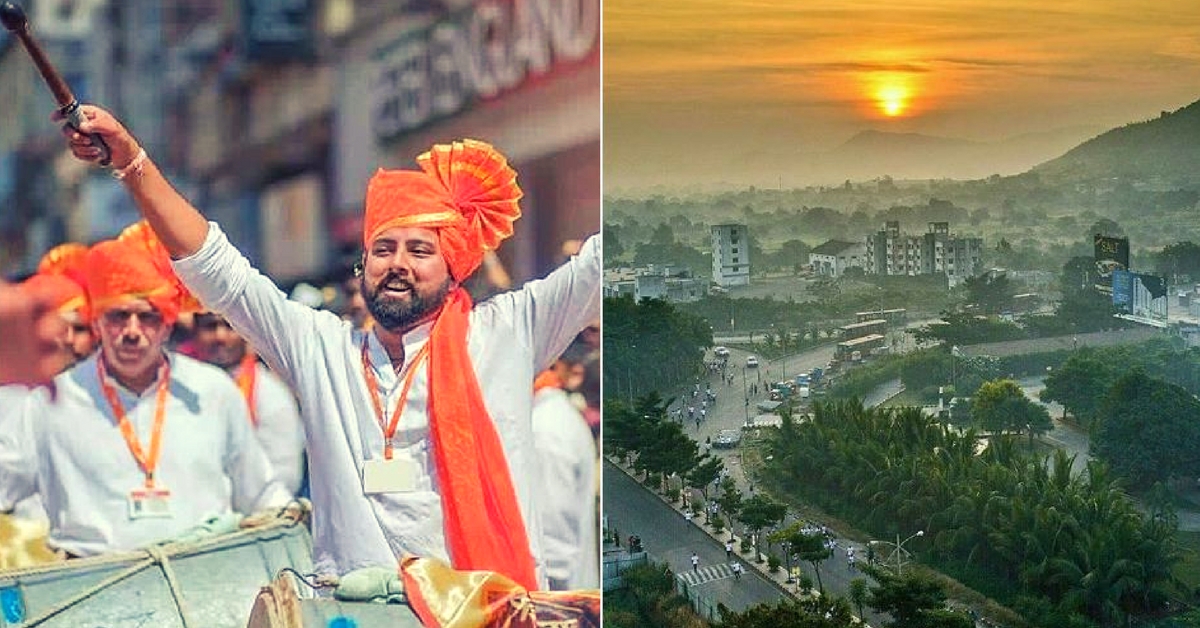 It is a perfect blend of greenery, of a booming city, of a crowded "Peth" and empty roads.
At an arm's distance from the Sahyadris, Pune, a serene little part of the Deccan plateau from where the Peshwas once ruled, has something for everyone.
It is a city that has always felt like a mother's warm embrace to me, and upon further introspection, I realised that this has little to do with the fact that Pune is my hometown.
It is a perfect blend of greenery, of a booming city, of a crowded "Peth" and empty roads.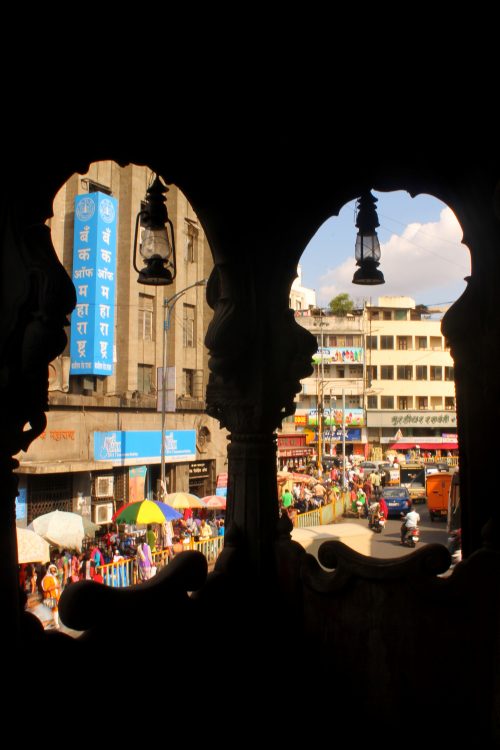 If you have never visited the city, imagine a mother, in her 60s.
She was born in a generation where televisions were not a household item, and yet today she is learning how to stream HotStar and YouTube. She knows that her family loves pizza and pasta, but their comfort food will always be "toop-varan-bhat" (ghee-daal-rice). As much as she enjoys the luxury of a 5-star hotel, it is the walking trails that feel like a holiday. She loves inviting guests to her home but heaves a sigh of relief when they leave.
She grew up in an era where girls her age did not dress a certain way, and yet she bites her lip when her daughter today goes out wearing a short skirt.
She's trying to get used to the changes she sees around her and is slowly coming to terms with all of it.
You might have come across several 'to-do', and 'must-visit' Pune lists or might have heard about a few historical monuments that you need to visit when you are in Pune.
However, this is a heartfelt account from a true-blue Punekar about everything that she has always loved in Pune, and all that spells home for her.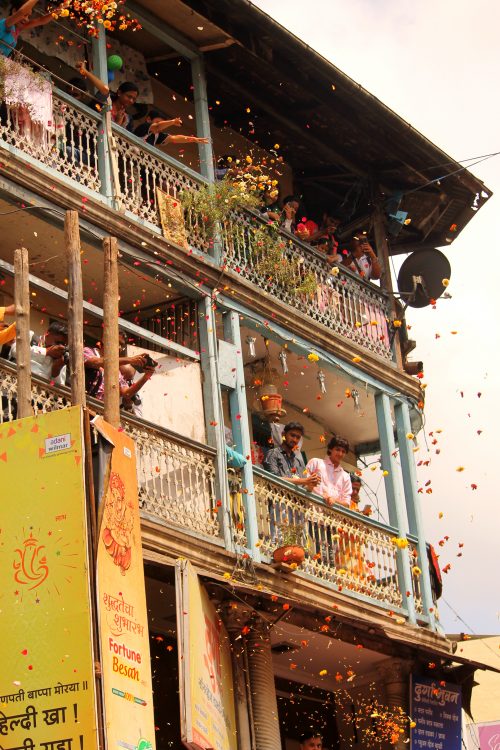 1. Tekdi (Hill)
This one is a no-brainer for me. Tekdi is the Marathi word for hill, and Pune is lucky to have many tekdis within its city limits.
Tekdis are the collective walking parks for all Punekars, can be accessed from most parts of the city, and are the perfect place to spend your evenings.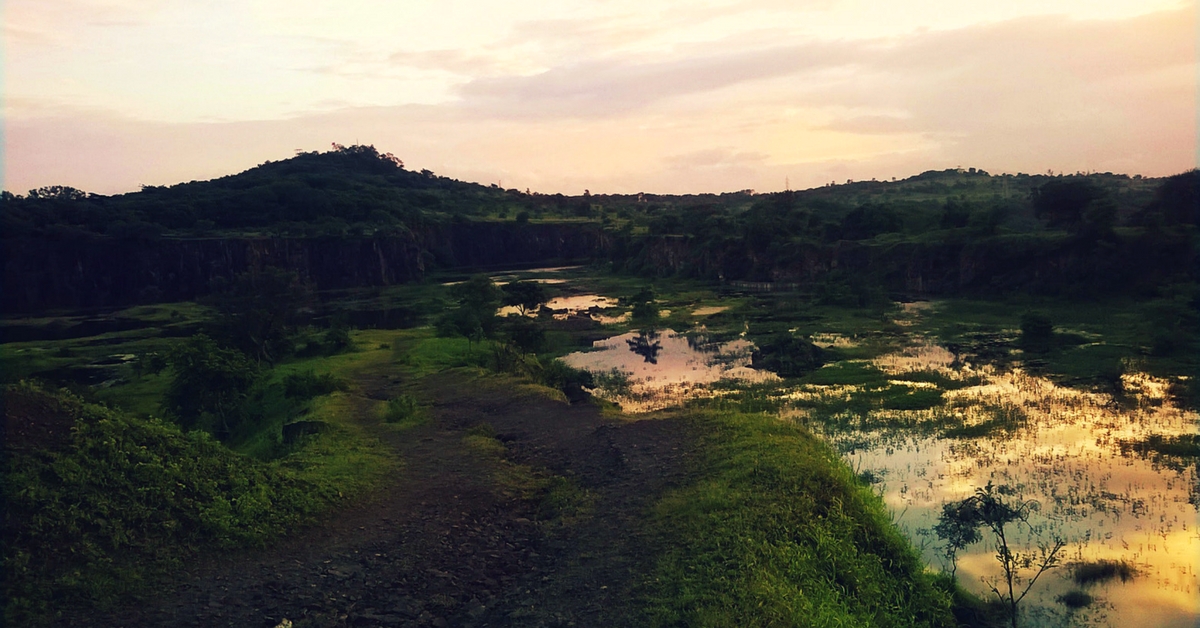 If you happen to go there to a Tekdi on the weekend, you will see parents taking their babies on a stroll, children chasing peafowl, couples enjoying a brisk walk, athletes exercising, and senior citizens doing yoga. The only other time you will probably see so many Punekars together is during the Ganpati festival.
If you want a quick getaway from all the pollution and noise, the many Tekdis of Pune are sure to rejuvenate you within a couple of hours!
2. Where to satisfy your hunger:
I am sure you must have heard about the curt and stubborn nature of Pune and its residents. Many people complain that Punekars are lazy, and will not adjust no matter what the situation demands. Well, in Marathi we say, "Khaycha tar Tupashi, nahitar upashi," meaning, what is life if we keep on compromising?
However, we do change our stance every once in a while.
For example, outlets of Chitale Bandhu Mithaiwale, the sweet shop famous for its Bakarwadi (amongst other items), were never open between 1:00 p.m. to 4:00 p.m.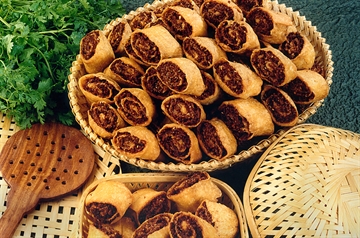 Many customers have stories about how they have been chased away from the store when it was time to shut.
However, due to the increasing demand, they finally decided to stay open, and it made news in Maharashtra!
Although Pune's Bakarwadi, Shrewsbury biscuits and Mawa cakes are a must try, I would suggest you go to the streets to taste some authentic Puneri flavours.
The Sabudana vada at JM road is a scrumptious snack, and step into any Ganesh Bhel outlet (or Kalyan Bhel) to try the delicious Sev Potato Dahi Puri, also known as SPDP.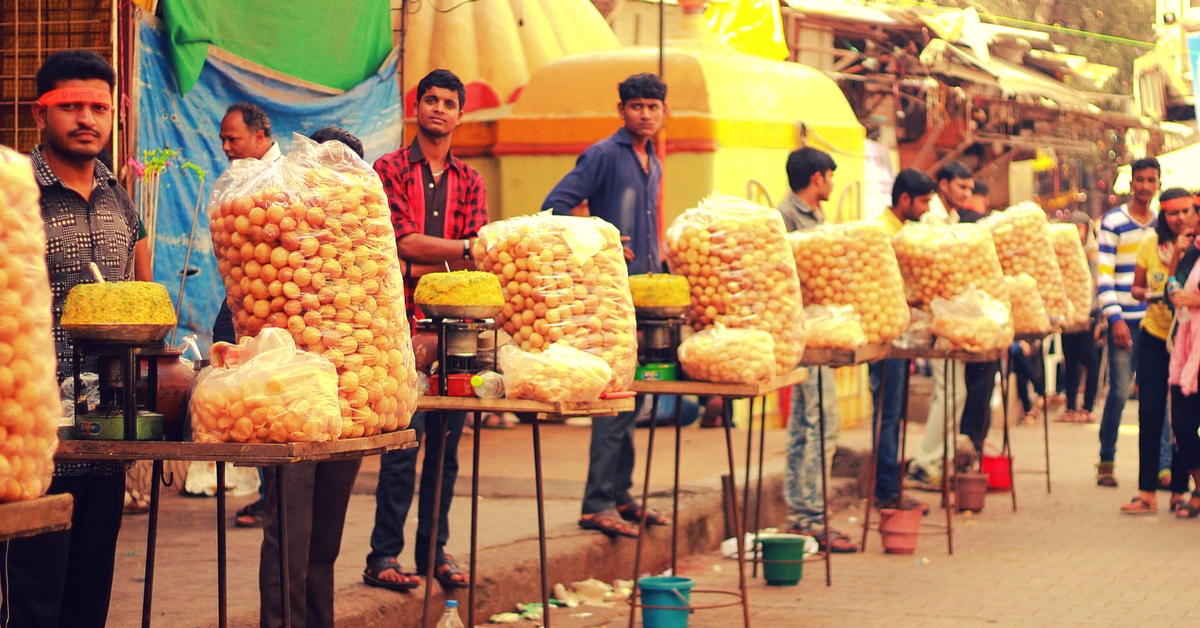 The name of this snack is a mystery, but it is the way it is. Go to the original Durga on Paud Road to have a glass of cold coffee that no Starbucks or Drunken Monkey can compete with.
3. Sinhagad: The fort named after a lion warrior
Try this: Wake up at 4:00 a.m., put on your track pants, t-shirt and shoes. Take your motorcycle and head towards the village of Haveli. Let the cold winds wake you up completely. Watch the sunrise from the foothills of Sinhagad fort, and begin your trek.
As you begin to walk, you will see people of all ages—some of them in their 80's—trekking up to Sinhagad like its no big deal! Most of them will give you a bright smile, ask you how the trek is going and encourage you to keep going if you're tired!
Bulbuls, eagles, parakeets, and flycatchers—including the gorgeous Asian paradise flycatcher—will keep you company.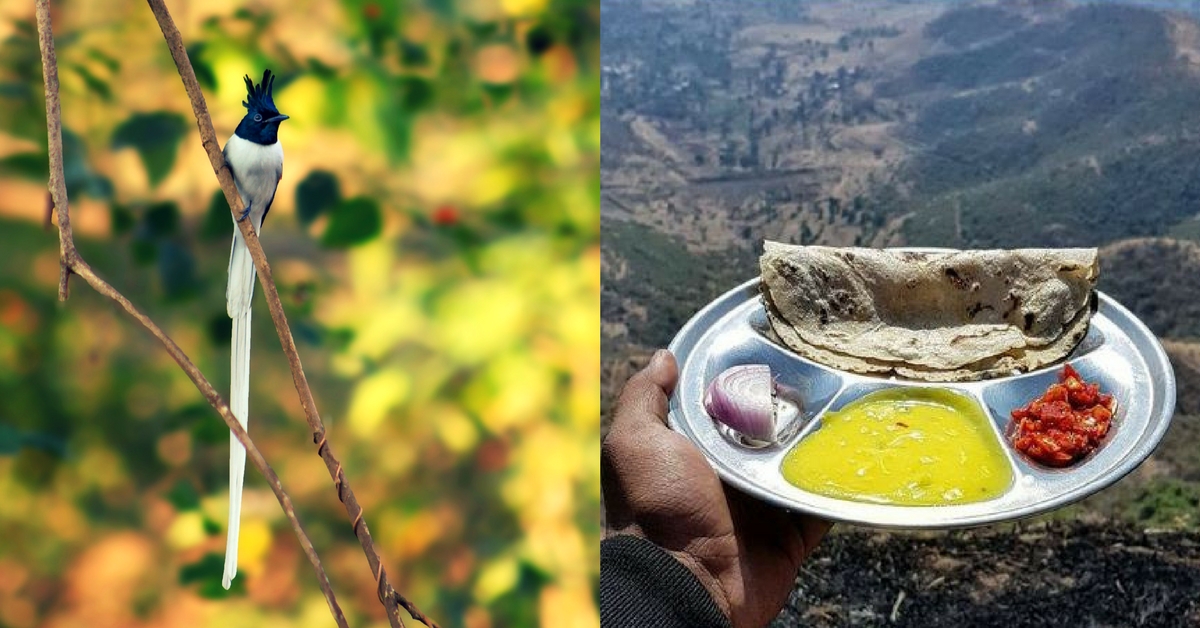 Make sure you stop at a kiosk along the way for a break. Have a few slices of cucumber, a glass of buttermilk and resume your trek.
Once at the summit, you can drink some refreshing lemon water, and snack on some poha, or even eat a full-fledged traditional meal. You could spend the day exploring the fort and learning about its history or relax at Lokmanya Tilak's bungalow.
4. Midnight snacks in early morning hours?
This is for the students out there who have to spend entire nights poring over books, or the working professionals who are burning the midnight oil over an urgent project, or even those who stay up at night either because they have to, or want to.
How about a warm midnight snack/breakfast with a cup of hot chai? Well, Amruteshwar on Karve road opens at 4:00 a.m., just for you!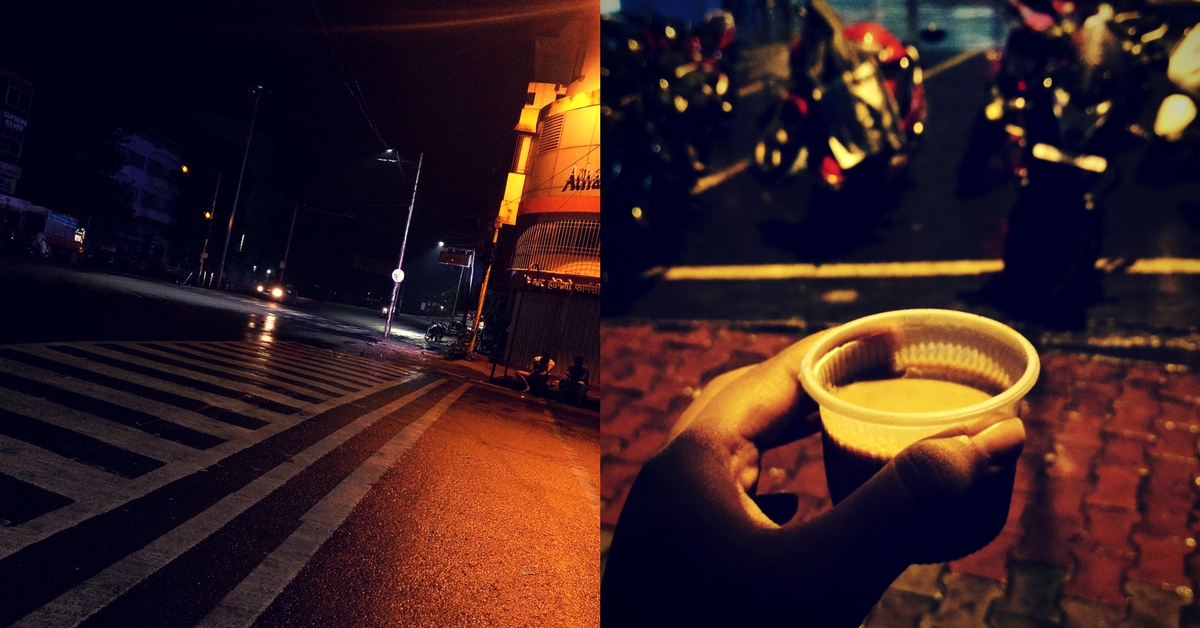 You will know you have arrived at the right place when you see newspaper vendors sorting papers on the road as you take in that smell of chai and poha floating through the air.
Around 50 people will be huddled together in front of a small shop, rubbing their hands in the cold, and waiting for their bowl of poha. The ambience is more than humble; you have a choice between poha and upma, tea and coffee. You have no place to sit, but a couple of tables to stand around, you have a clear sky on your head and the cool breeze which complements the flavour of your chai.
5. Busy commercial streets:
In Pune, you call commercial streets "Peth" or the "city" area.
They are named after the Marathi days of the week and are areas dedicated to shopping for specific items. The Rawivar (Sunday) Peth, for example, is popular with people who want to shop for items in bulk, as there are fabulous discounts in place.
If you love stationery, you should head to ABC (Appa Balwant Chowk) to get your hands on all sorts of academic books, and pretty stationery. Whether you are in school, an engineer, an architect or a law student, you will definitely find what you are looking for in ABC. Also, try taking a walk at Tulsibag, a heaven for those who love to shop for pretty things and bargain with shopkeepers!
The Tambat Ali (Coppersmiths' Alley) is a GoUNESCO site. It was here since the time of the Peshwas and was once the place to go to mint coins, seals, weapons etc.
Even today, you will see coppersmiths sit at their workstation, hammering and beating copper plates and make utensils from them.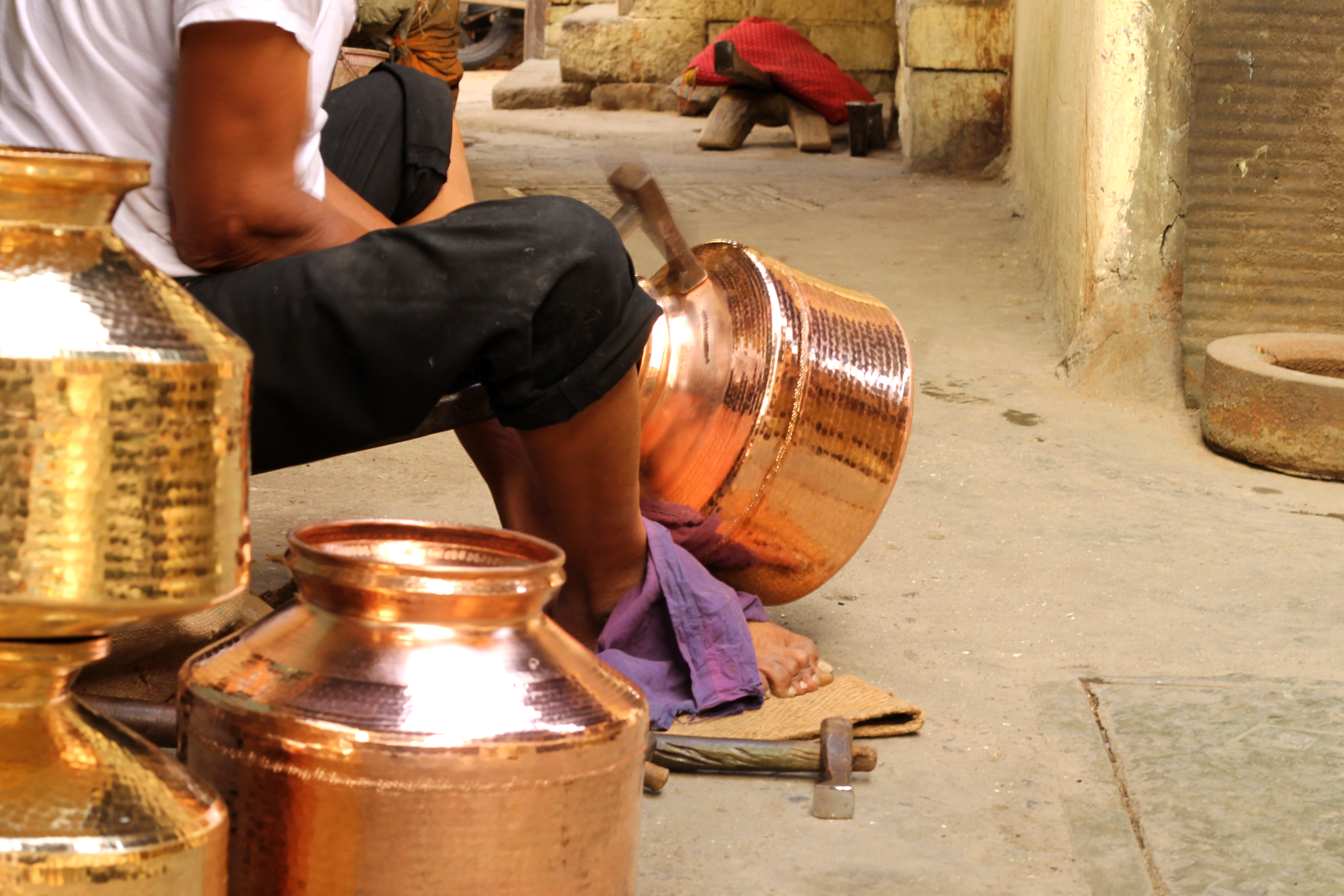 6. Dagdusheth Halwai Ganpati
Tucked away in the midst of the "city" area of Pune, Dagdusheth Halwai Ganpati is a mini-pilgrimage for most Punekars.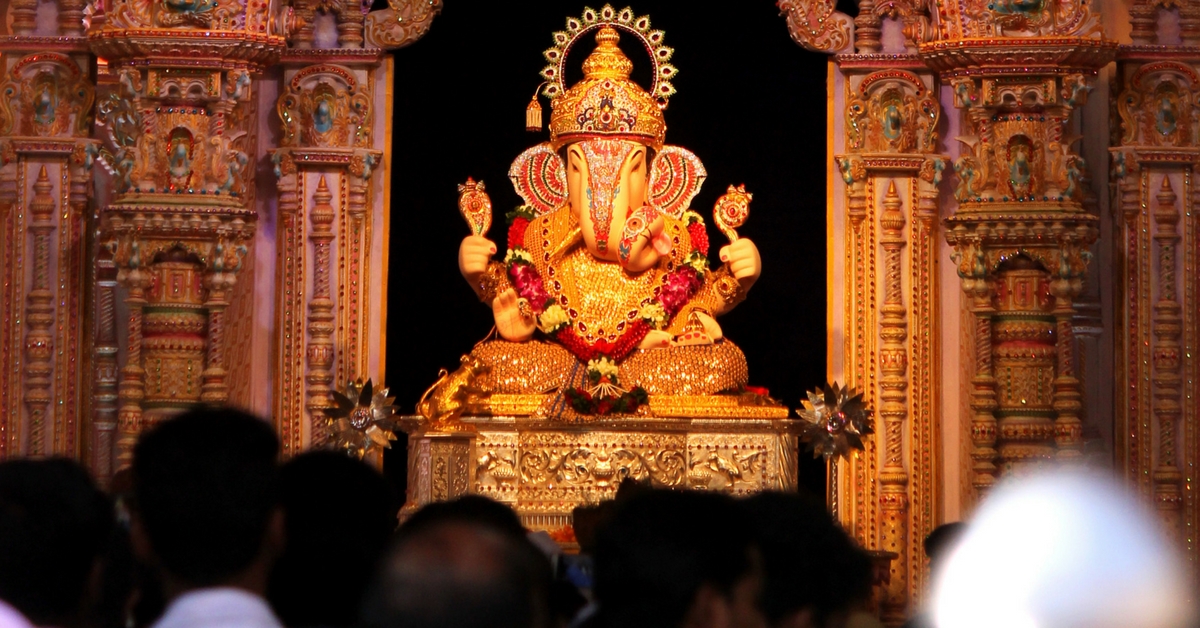 If you happen to visit Pune during the Ganpati festival, you will know that Dagdusheth Ganpati procession is just as popular, if not more than the five Manache (respected and honoured idols that were established by eminent historical figures) Ganpati mandals.
And while you're here, why not feast on some heavenly "modak" dripping with "toop"?
Many of my friends who have landed in Pune, to study or work, have complained that Punekars are very curt and stubborn.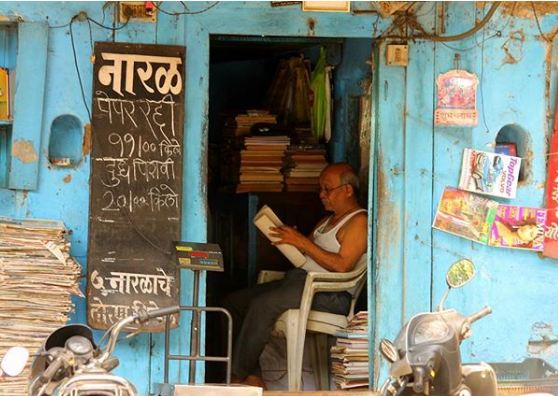 I giggle when they say that because what is curt to them, is just practical for us. We will also keep correcting your Marathi till you perfect the language, solely because we take immense pride in it.
There is no "but we are so good otherwise" here. We are as we are, and once you realise the pride and practicality of Punekars, you will also learn to love us and our "Punya-Nagari."
---
This February, Show Some Love For Your City!
We love our city, and we bet you love yours too. And since cities are meant to be experienced and not just seen, this Valentine's Day, The Better India is celebrating the unique experiences — places, food and activities — that define 14 Indian cities!
So VOTE for your favourite city, SHARE what you love about it and TELL us your ideas for making it even better!
---
Like this story? Or have something to share?
Write to us: contact@thebetterindia.com
Connect with us on Facebook and Twitter.
NEW: Click here to get positive news on WhatsApp!
We bring stories straight from the heart of India, to inspire millions and create a wave of impact. Our positive movement is growing bigger everyday, and we would love for you to join it.
Please contribute whatever you can, every little penny helps our team in bringing you more stories that support dreams and spread hope.