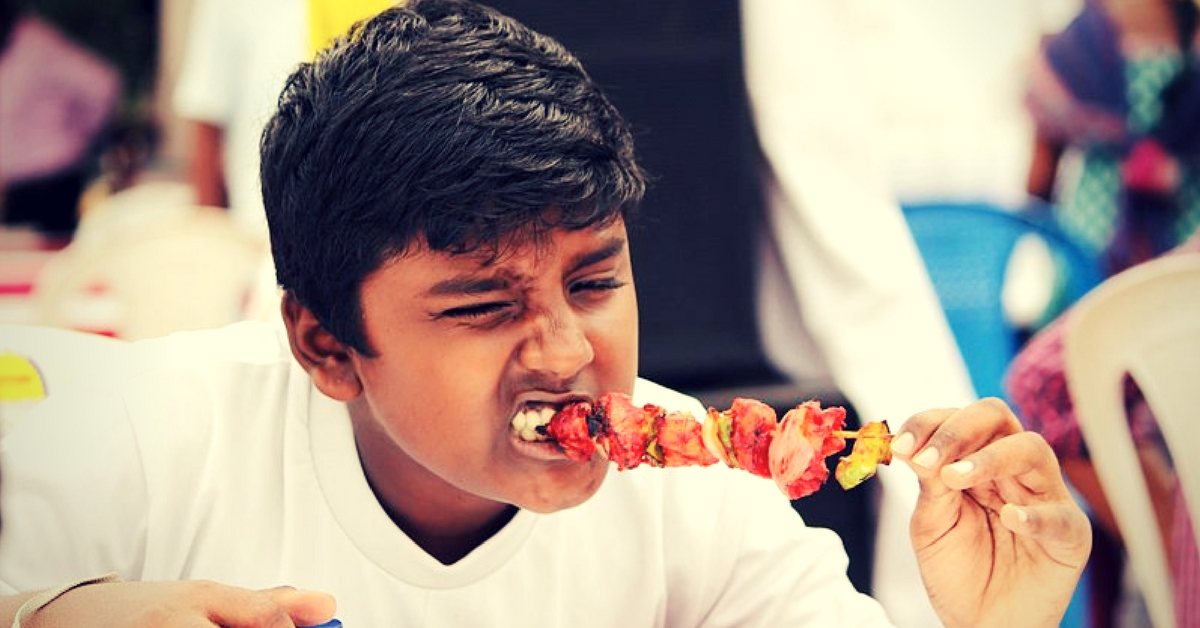 Addressing Parliament, the government said "food businesses could be asked to voluntarily desist from advertising high fat, sugar and salt foods on children's channels".
Responding to a question on whether the government will ban advertisements for junk food and soft drinks on the lines of cigarettes, Information and Broadcasting Minister Smriti Irani said that it has no such plan.
The question, posed by a Shiv Sena MP, sought answers to whether the government will take cognisance of a study "according to which the habit of eating more junk food is increasing among people by watching advertisements on television," and institute a ban.
Instead, the government told Parliament that nine major operators in the food processing business have decided not to advertise products with high fat on children's channels, while major industry bodies like the Food and Beverage Alliance of India (FBIA) are already instituting mechanisms to restrict advertising of food and beverage items concerning children voluntarily.
An expert committee constituted by the Food Safety and Standards Authority of India (FSSAI) had recommended a "ban on foods with high fat, sugar and salt advertising on children's channels or during children's shows". Instead of instituting a complete ban, the government's interpretation of the recommendation is "food businesses could be asked to voluntarily desist from advertising high fat, sugar and salt foods on children's channels," said Smriti Irani.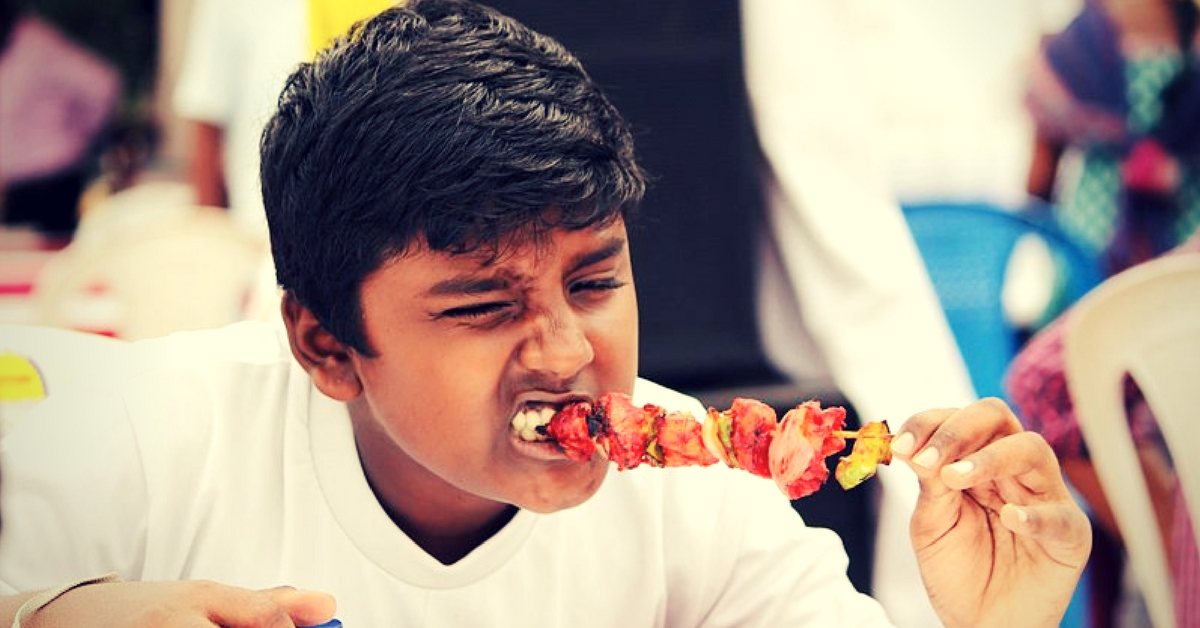 Why is this discussion even important in the first place? Our children today are increasingly susceptible to obesity, and the growing proliferation of unhealthy food habits and lifestyles are major offenders. Going by the current trends, the World Health Organisation contends that nearly 70 million children will be overweight or obese by 2025. That's a scary prediction, considering the serious health risks associated with obesity.
Contrary to popular belief, obesity has little to do with income levels. It is not a sign of affluence, and the problem of obesity is worse in developing nations, especially in their cities. In fact, some studies contend that Indians are especially more prone to diabetes, which is an outcome of obesity.
"Compared with infants in Britain, Indian newborns were about 1.5 pounds lighter but had more abdominal fat and higher levels of certain hormones in their cord blood, he [Dr. Chittaranjan Yajnik, head of diabetes KEM Hospital Research Center in Pune] found, suggesting a predisposition to diabetes. Dr Yajnik said he believes Indians' susceptibility to diabetes may have emerged as their diets changed with rising affluence–and that their bodies, attuned to scarcity, couldn't handle an overload of food," reported the New York Times.
Besides natural conditions, residents of major urban centres in India are particularly prone, as a result of greater access to cheap and convenient processed foods (industrialisation of food supply) and sedentary lifestyles.
Read also: Rural Women Entrepreneurs in Tamil Nadu Sell Millets As Junk Food Alternative
Such lifestyles have resulted in significant medical expenditure on a public healthcare system which is still ill-equipped to deal with the volume of patients. On the question of sedentary lifestyles, it isn't necessarily a case of being lazy or sitting on a desk for eight hours in a day, but a consequence of poorly maintained and designed public spaces which limit the scope for walking or any other physical activity.
Other cities have experimented with higher taxes on aerated drinks, a prohibition on advertising foods with high salt and fat content for children. These initiatives have had some tangible effects, but a lot of effort must be spent on supporting better child nutrition, community outreach initiatives, building more parks and open spaces, besides raising awareness in schools.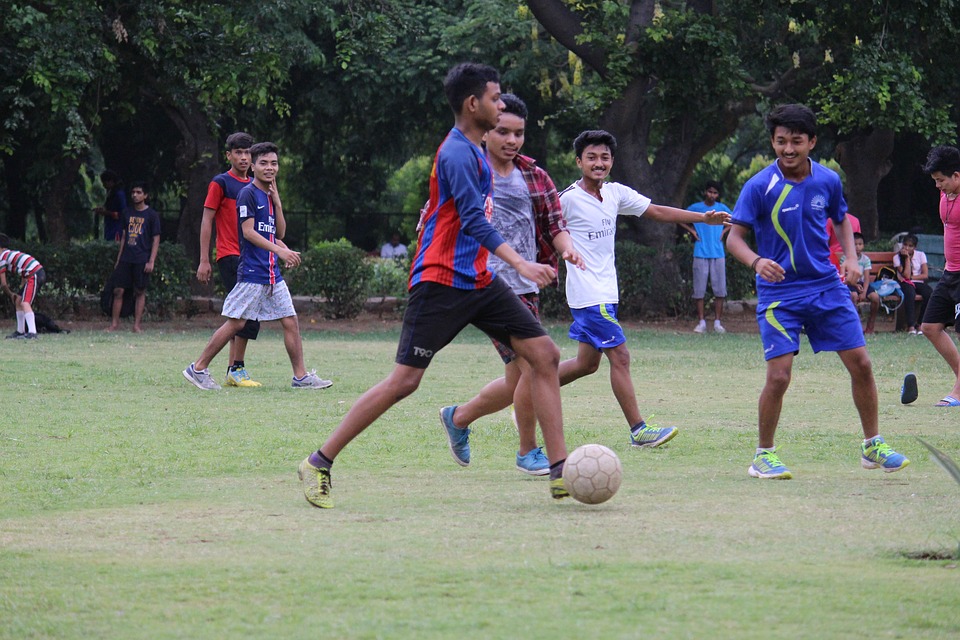 "Governments should (also) encourage tighter connections between agricultural production systems, urban grocers and food vendors. Relationships with farmers in areas immediately adjacent to cities, in addition to the promotion of urban gardens, have been popular approaches in the US. Such initiatives can also help urban residents better understand the mechanics of food sourcing. This raises awareness about the relationship between natural foods and healthy lifestyles. Even the preservation of culture around traditional foods can promote healthy alternatives," writes Asit K. Biswas, Distinguished Visiting Professor at the Lee Kuan Yew School of Public Policy, for The Conversation.
Is a ban on advertising on unhealthy food for children desirable and feasible? It is imperative for governments to exhaust every other regulatory option before going for a ban, and only in the event of an imminent threat. Besides, bans stop people from actually resolving the underlying issue.
"The issue isn't that kids are eating junk. It's that they aren't eating healthy in this case. Price of fruits and vegetables are skyrocketing. What's the cheaper alternative to junk food? Kids eat it because parents also allow them, right? And why do parents buy it in the first place,?" asks Arvind Ilaraman, a graduate student at the University of Chicago working on education policy.
What a ban in this case does is it essentially legitimises advertisements as the source of the problem while the root lies elsewhere. How do you make a society adopt a different behavioural norm? History has shown us that it is through slow and steady progress along multiple dimensions. If a ban seems like a viable option, what food or beverage products will make the list? What are the consequences of non-compliance?
We have to qualify what we mean by junk and then decide what the appropriate threshold for it to be considered non-harmful. Then set that as the criterion for the product to be advertised.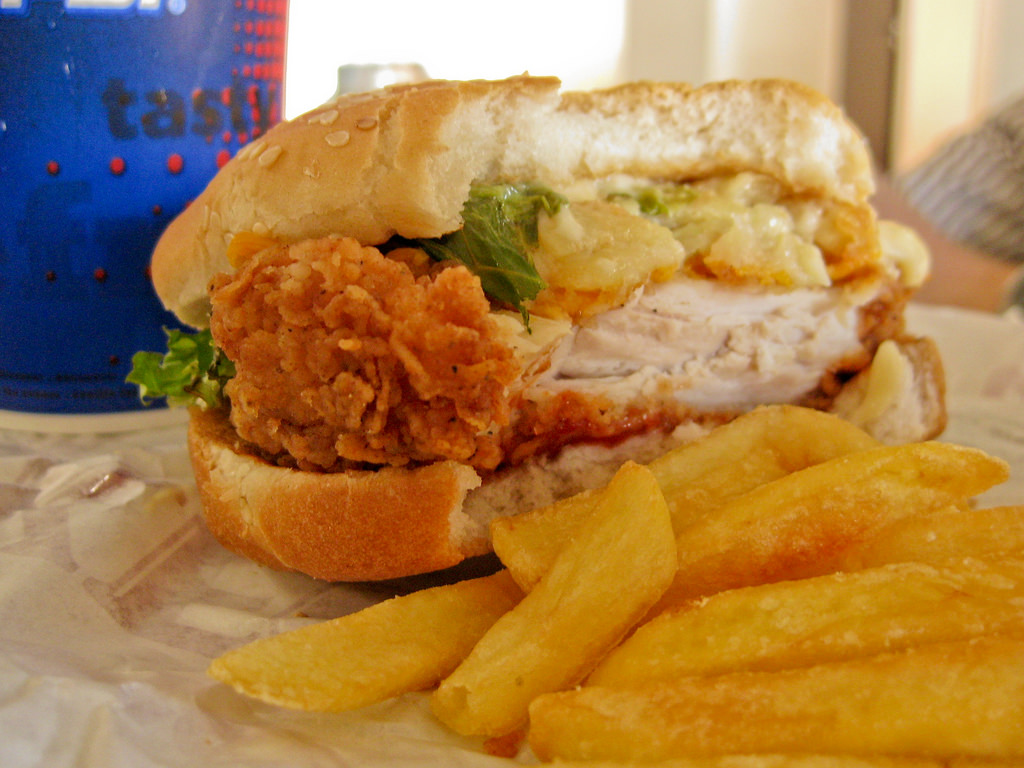 For example, in 2015, the Delhi High Court had ordered the strict implementation of guidelines issued by FSSAI for delivering nutritious, hygienic and wholesome food for school-going children.
As per the guidelines, certain foods were classified under high fat, salt and sugar content (HFSS). These foods include carbonated beverages, potato chips, fried food items, burgers, pizzas, chocolates, samosas, and confectionary items, among others. In early 2016, the Central Board of Secondary Education in India had issued a circular to all schools laying down these guidelines, asking schools to stop serving these food and beverage products to students at their canteens.
In principle, this seems like a reasonable approach to prevent children from consuming junk food. However, classifying what makes up junk food is a tad more problematic. In fact, the FSSAI is still working on a set of rules for labelling of food products, particularly those under the HFSS category.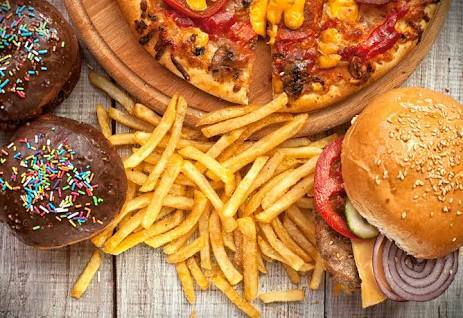 Without adequate labelling, including rules and procedures for the same, how can institutions like schools decide what constitutes junk food or not? This is precisely the same concern with issuing a ban on advertising junk food to children. Parliament, state legislatures, the medical community and the people have to sit and discuss what constitutes junk foods and frame the necessary legislation to deal with the same.
Read also: All You Need to Know About Food Preservatives on the Labels
More than legal compliance, however, what tends to work better is societal pressure. Non-profits and governments working on the same could also take a page from the beverage and processed food companies in the way they market their products, and do the same in reverse.
Merely banning junk food from schools or advertising at this juncture doesn't resolve anything in the long run.
Like this story? Or have something to share? Write to us: contact@thebetterindia.com, or connect with us on Facebook and Twitter.
NEW: Click here to get positive news on WhatsApp!
We bring stories straight from the heart of India, to inspire millions and create a wave of impact. Our positive movement is growing bigger everyday, and we would love for you to join it.
Please contribute whatever you can, every little penny helps our team in bringing you more stories that support dreams and spread hope.