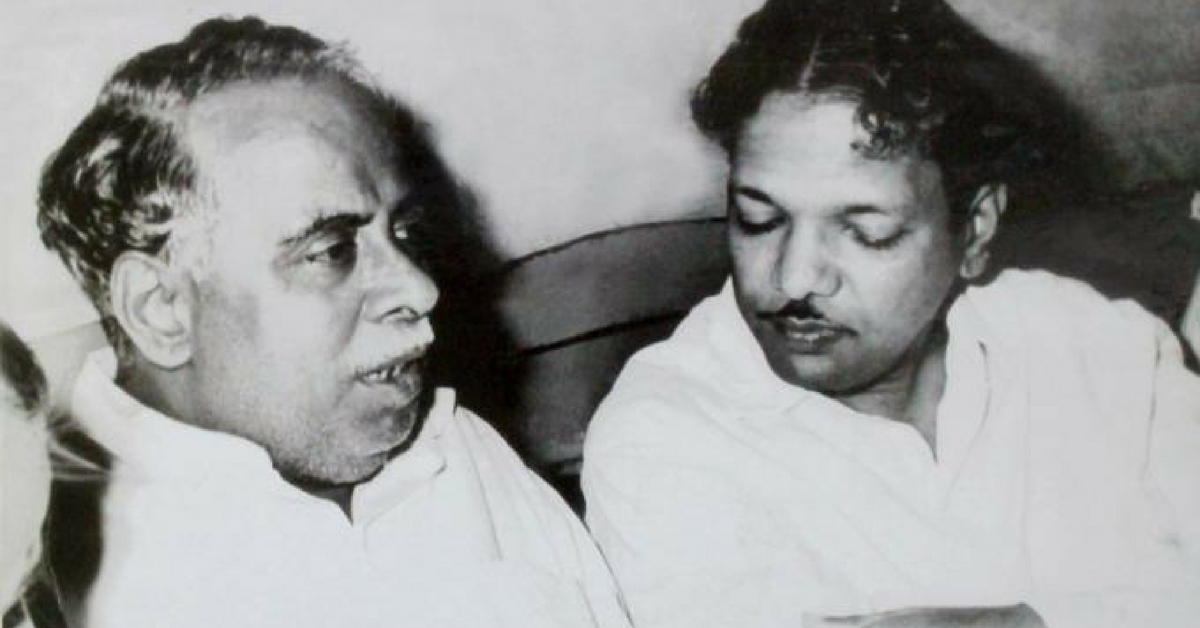 The very popular CM famously issued an order for the removal of the posters of gods and religious signs from offices!
It's hard to envision modern Tamil Nadu without talking about Conjeevaram Natarajan Annadurai. Popularly known as 'Anna' (respected elder brother) to both his party, the Dravida Munnetra Kazhagam (DMK), and the people of Tamil Nadu, he left an indelible mark not only on Tamil politics and society, but also national politics. The story of how this man, five-and-a-quarter feet in height and from humble beginnings (the son of a weaver and temple servant), would end up as Tamil Nadu's first chief minister is remarkable even by the standards of modern Indian political history.
The protégé of radical social reformer EV Ramasamy (Periyar), Annadurai forged a career that would take him from an advocate of 'Dravida Nadu' (an independent country comprising of southern states) to one of India's tallest statesmen. After acquiring a college education through a backward class scholarship, Anna became a schoolteacher for some time before leaving it all behind for a life of public service and social reform.
Drawn to Periyar's radical notions against the pernicious caste system, rationalism, social justice and 'Dravida Nadu', Anna first cut his teeth as a gifted orator and prolific writer in Tamil. Through his dazzling array of plays and movie scripts, he brought Tamil to the foreground of regional politics and ushered an era of social introspection and reform. This had a remarkable spillover effect on the Tamil entertainment industry as well, attracting the likes of poet Bharatidasan, and movie stars Sivaji Ganesan and MG Ramachandran.
For a whole host of reasons Periyar and Annadurai fell apart, and in 1949, the latter set up the DMK. Although the initial years saw the DMK following in the footsteps of Periyar, things began to change with the evolution of national politics and more pertinently, the Indo-China war of 1962, by which time Anna dropped his demand for Dravida Nadu.
"When the country is in danger, for us to advocate separatism would be to give way to the foreigner," said CN Annadurai at a speech on Madras' Marina Beach.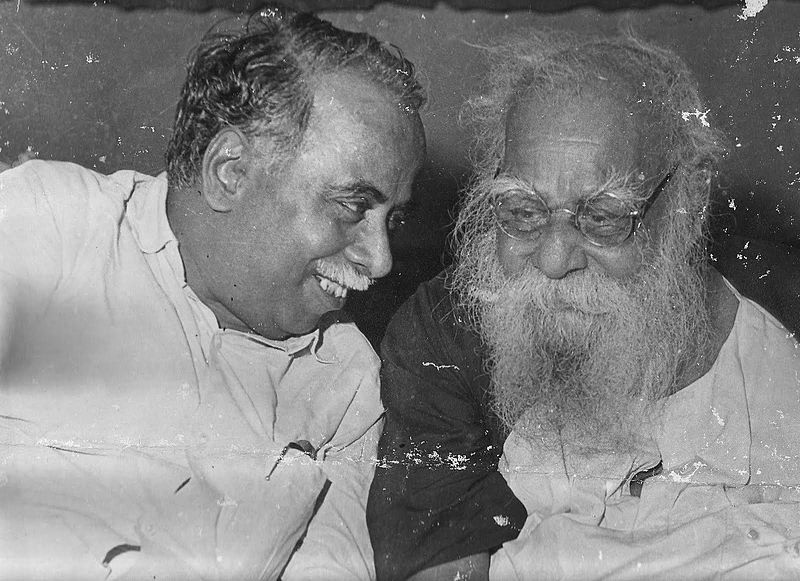 Any telling of Anna's story would be hollow without talking about his integral role against the imposition of Hindi and championing the cause of federalism in India.
Despite the protestations of some leaders, the Constituent Assembly in 1949 had chosen Hindi as the sole national language. When the Constitution came into force on January 26, 1950, non-Hindi speaking states were given a 15-year grace period to use English in consonance with Hindi as the means of official communication between the Central government and the States. With the grace period ending in 1965, Annadurai thought it would be an opportune time to ask both Parliament and the Centre to reconsider its position since a vast majority of southern states didn't speak the language.
He wrote a letter to Prime Minister Lal Bahadur Shashtri protesting against the imposition of Hindi all over India. With New Delhi unresponsive to the claims of the Tamil people, the Madras State went into intense and violent protests.
"The hustling of Hindi in haste, they [senior Congress leaders from the South] said, would imperil the unity of the country," writes noted historian Ramachandra Guha.
After intense protests and pressure from fellow Congressman in the South, the Centre gave way and allowed the southern states "to transact its own business in the language of its own choice, which may be the regional language or English".
This fight for the primacy of Tamil carried on into office when he steadfastly stood against the three-language policy implemented in schools.
Little surprise that in the Assembly elections of 1967, the DMK swept to power, and it's a living testimony to the power of federalism he fostered that national parties like the Congress (and the BJP) never found a foothold in the state ever again.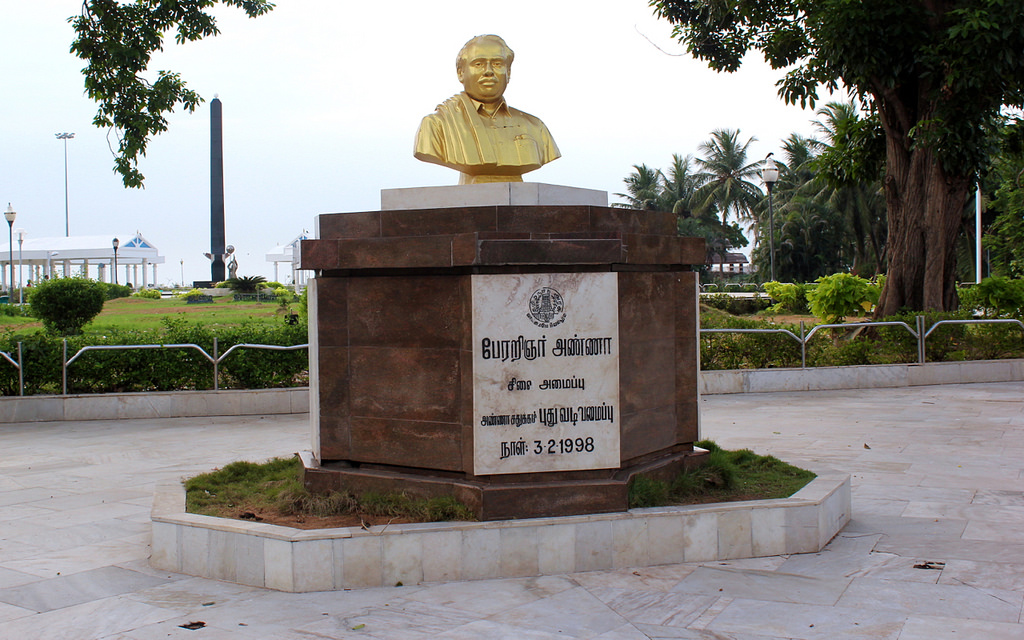 "In retrospect, Anna's Dravida Nadu demand [and struggle against the imposition of Hindi] might be interpreted as a carefully preserved negotiating position for regional autonomy leading to a more equitable distribution of power, wealth, and resources between the Centre and the States," says this editorial from The Hindu.
During a brief tenure in office before his premature death in 1969, Anna continued to espouse ideals of social justice, rationalism and regional autonomy. It was his government that had officially renamed the erstwhile Madras State to Tamil Nadu.
One of Anna's greatest attributes was to make the radical ideas of Periyar more palatable to the general populace. "Periyar's rustic atheism became 'Onre Kulam, Oruvane Devan' (One God, One Community) in a skilful appropriation of the venerated medieval Tamil saint Tirumular. When Periyar went about breaking the idols of Pillaiyar (Ganapati) Anna famously observed that he would neither break the idol nor the coconut (in worship)," writes A.R. Venkatachalapathy, a Tamil historian.
Unlike radical atheists of his time, Anna understood the power of spirituality, but at the same time spoke out against unnecessary ritualism and pernicious superstitions. A classical example of this attribute was his government's decision to legalise 'self-respect marriages'.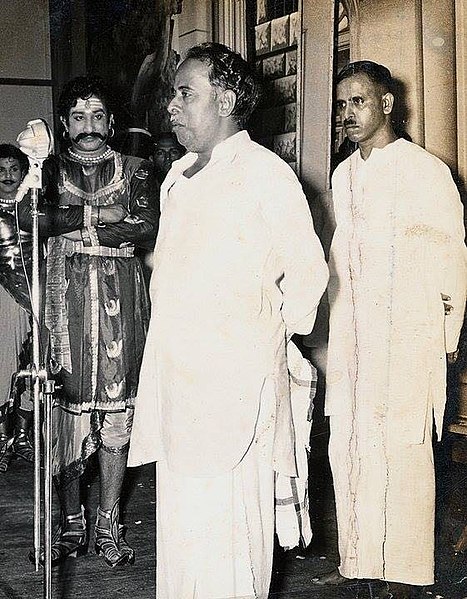 These marriages were devoid of grand rituals and did not require the services of Brahmin priests. Conventional marriage ceremonies, Anna believed, were responsible for many families going into debt through the now-illegal practice of dowry. Moreover, this form of self-respect marriage, he argued, promoted inter-caste marriages bound by love. When asked about his spiritual makeup, Anna described himself as 'a Hindu-sans the sacred ash, a Christian minus the holy cross, and a Muslim without the prayer cap'. He also famously issued an order for the removal of the posters of gods and religious signs from offices.
Read also: From Monk to Statesman: Here Is a Remarkable Indian You May Not Have Heard Of!
Another remarkable feature of Anna's short tenure as chief minister was the promotion of Tamil culture, especially with the organising of the World Tamil Conference in 1967 backed by UNESCO.
Finally, one of Anna's enduring legacy, carried forward by his successor M Karunanidhi and other leaders in the state, was his economic populism.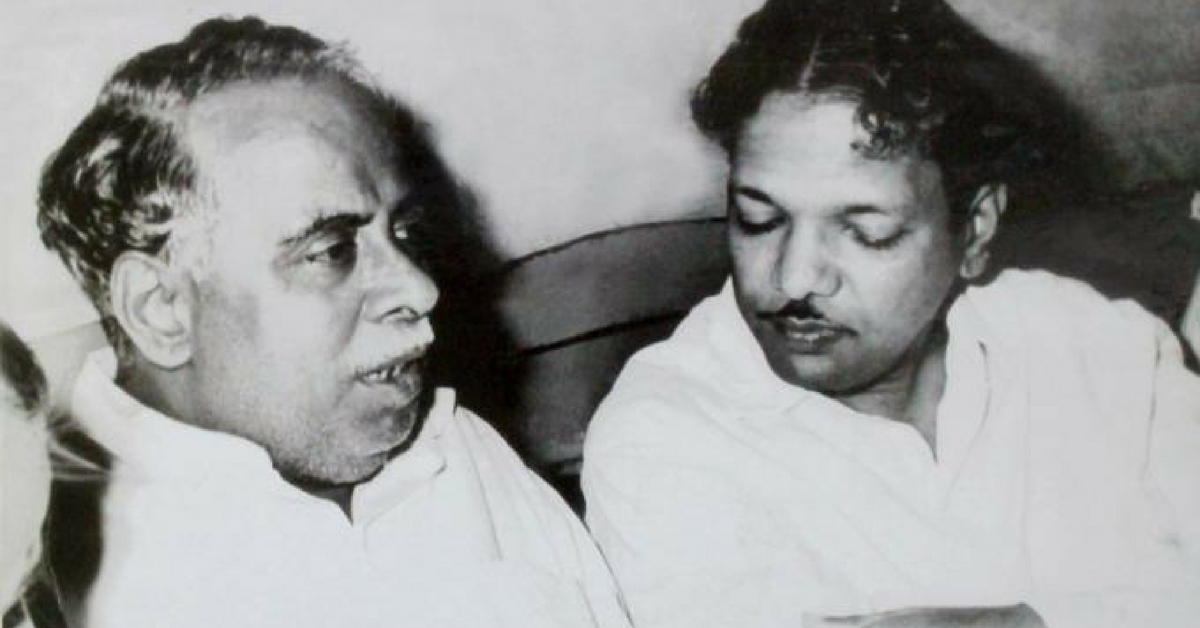 One of the planks on which he rode to power in 1967 was the promise of subsidising rice at one rupee a measure of rice. It's another matter that the finances of the State then weren't capable of handling this demand. Nonetheless, the promise of subsidising the cost of rice is something that still persists in Tamil politics.
Move around in Chennai today, and his presence is ubiquitous. The famous Anna University is named after him. There are roads (Anna Salai), residential (Anna Nagar) and commercial areas named after one of Tamil Nadu's most popular sons. Although some of what he practiced and preached in public life has fallen by the wayside in Tamil politics today, his legacy lives on.
Like this story? Or have something to share? Write to us: contact@thebetterindia.com, or connect with us on Facebook and Twitter.
NEW: Click here to get positive news on WhatsApp!
We bring stories straight from the heart of India, to inspire millions and create a wave of impact. Our positive movement is growing bigger everyday, and we would love for you to join it.
Please contribute whatever you can, every little penny helps our team in bringing you more stories that support dreams and spread hope.
Tell Us More