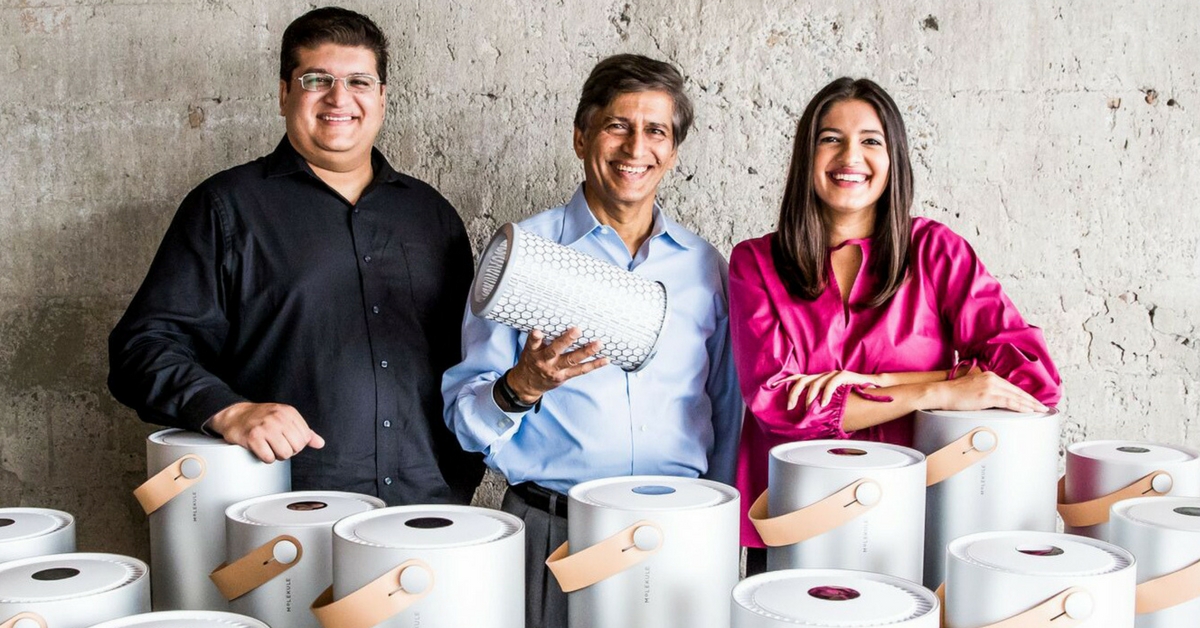 What makes the Molekule purifier unique in comparison to its counterparts, is that it incorporates the patented technology of Photo Electrochemical Oxidation (PECO), which eliminates indoor air pollution at a molecular level.
Last year, all of us across the country witnessed the plight of Delhi's residents, who had to deal with the city's inferior air quality which plummeted to such alarming extent post-Diwali, that people couldn't even breathe safely in their own homes.
However, it isn't just Delhi which suffers from a severe case of air pollution. Most Tier I and Tier II cities across the country do not have a very satisfactory air quality either.
What is even more worrisome is the fact that as compared to a few years ago, there are now more people in the country suffering from various respiratory diseases.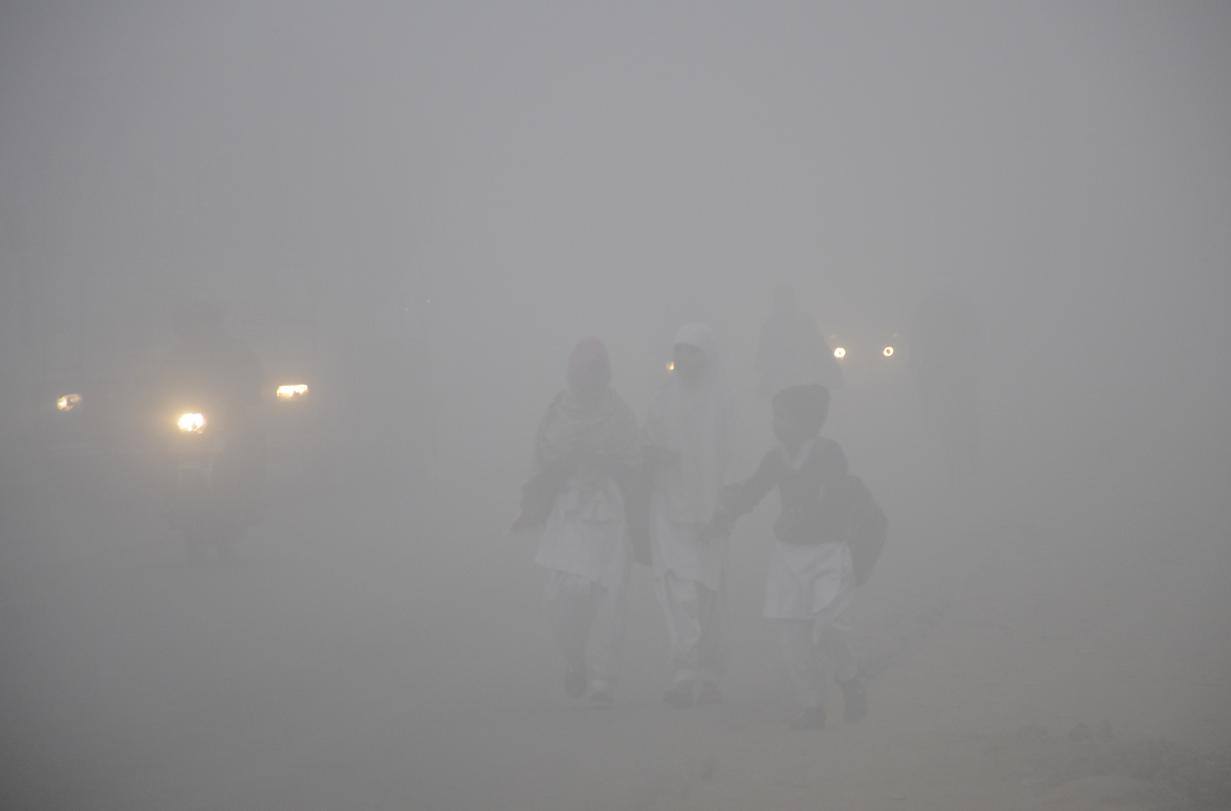 An estimated 20 million people suffer from asthma in India, which is 10 percent of the global burden of 200 million asthmatics worldwide, and according to reports, a 15 percent rise was observed in anti-asthma prescriptions for both kids and adults in 2016.
It is time we acknowledge that if no immediate plan of action to combat the rising concentration of Particulate Matter (PM) is implemented soon, we will not have to wait for another Diwali or festival for the situation to get catastrophic.
Amidst various inventions and devices across the world that claim to purify the quality of air, one invention by an Indian professor in the US made it to the Time Magazine's list of 25 best inventions of 2017, for its stupendous ability to not just trap harmful pollutants in indoor airspace but also destroy them altogether.
Molekule is an air purifier which has been invented by Dr Yogi Goswami, a professor at the University of South Florida, after two decades of research and development.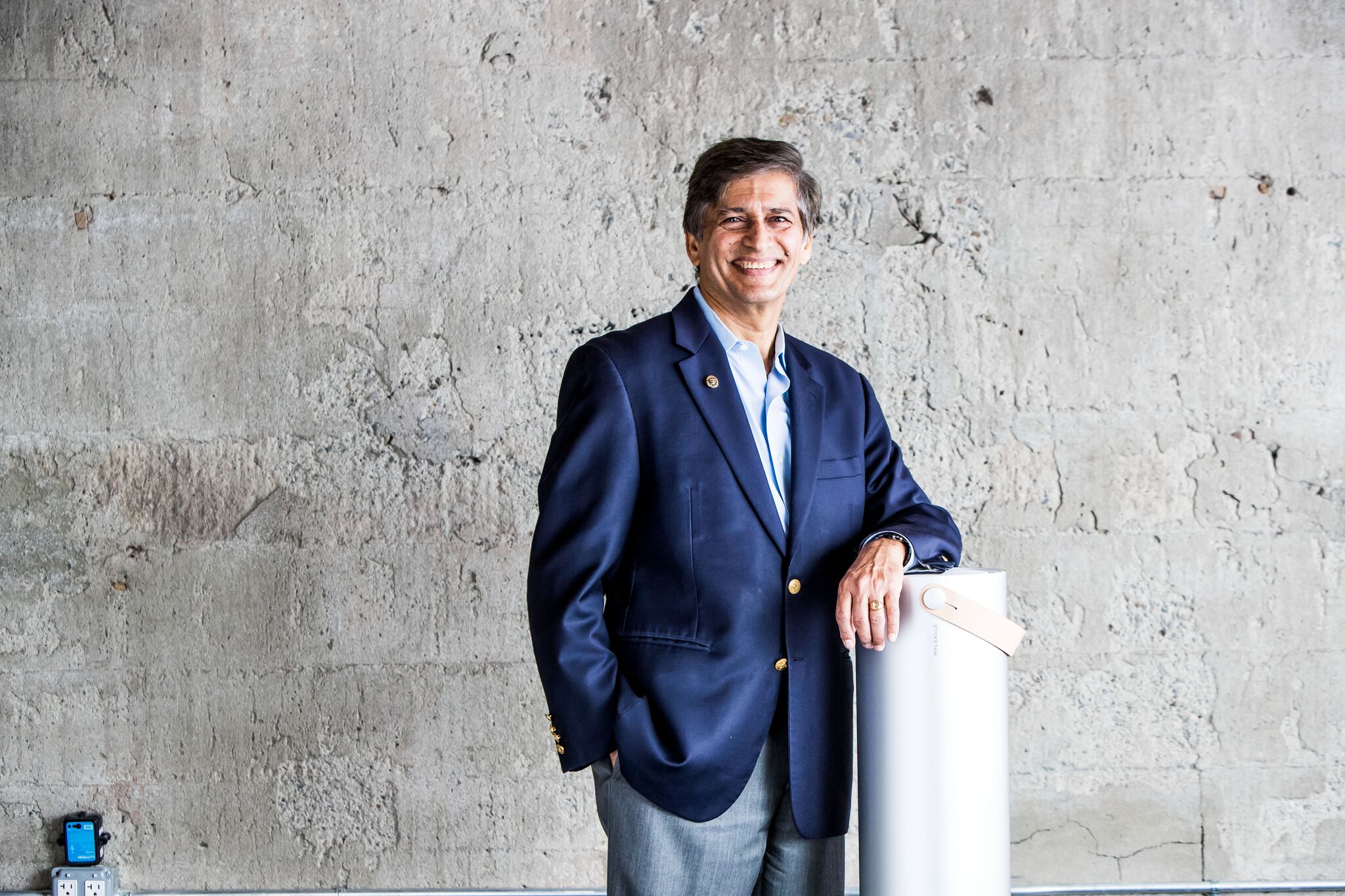 What makes the purifier unique in comparison to its counterparts, is that it incorporates the patented technology of Photo Electrochemical Oxidation (PECO), which eliminates indoor air pollution at a molecular level.
The story behind the conception of Molekule and its underlying technology is quite poignant. Dr Goswami, whose field of expertise includes renewable energy, had moved to the US along with his family, during the mid-nineties, anticipating better career opportunities.
---
You may also like: An IIT Professor's Award-Winning Mechanism to Trap Carbon Dioxide Can Reduce Air Pollution in India.
---
Unfortunately, what seemed to be a fruitful gateway for Dr Goswami ended up badly affecting the health of his infant son, Dilip, who began to suffer from frequent asthma attacks and was frequently hospitalised. The family tried different air purifiers that were available in the market but nothing seemed to alleviate Dilip's suffering.
Unable to see his child in such distress, Dr Goswami decided to investigate why these air purifiers weren't working for his son.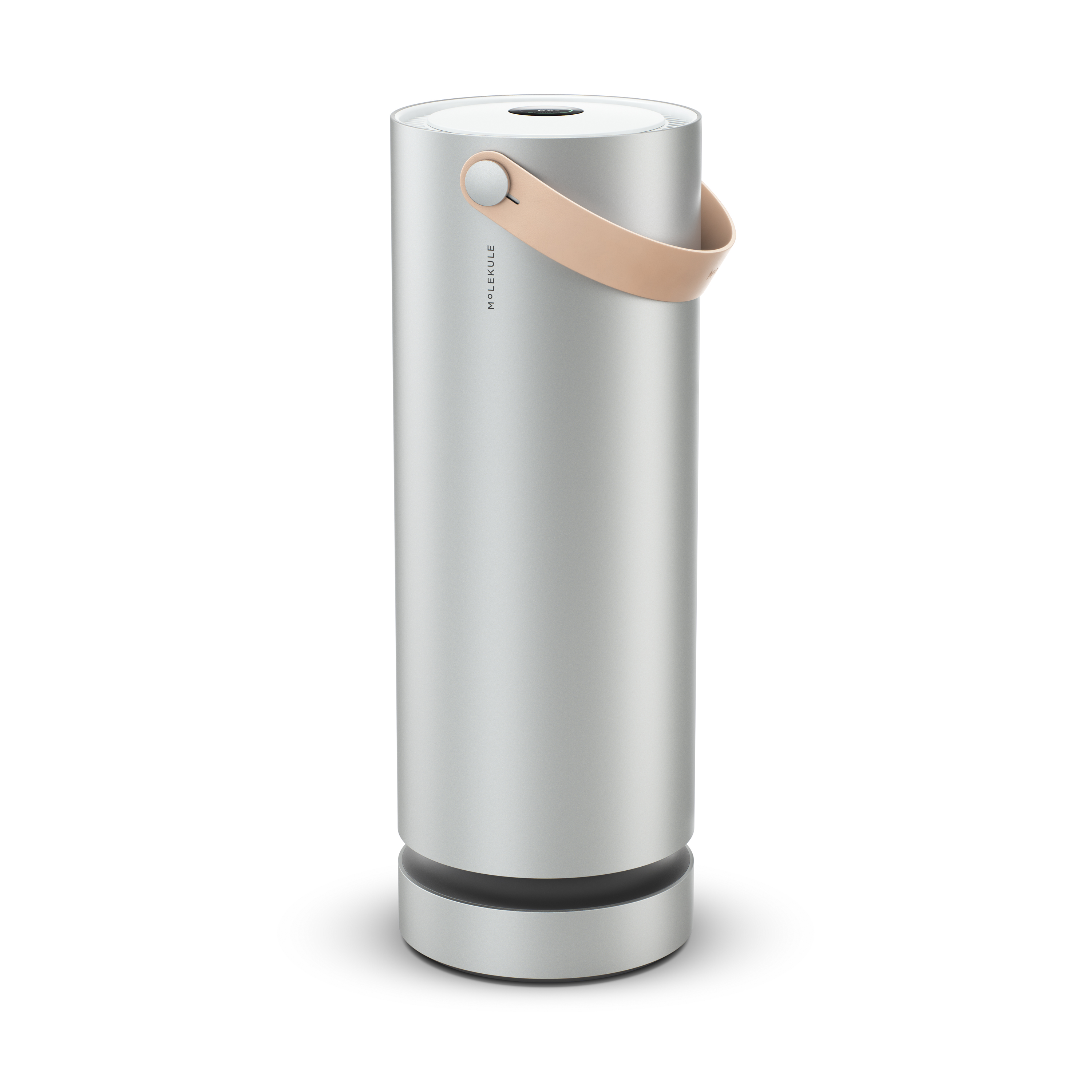 He found out that almost all of these devices incorporated the traditional HEPA (high-efficiency particulate air) technology, which was first invented in the 1940s as part of the Manhattan Project and continued to be adopted by manufacturers even 70 years later.
While traditional HEPA filters reduced the particulate content in indoor spaces to a great extent, Dr Goswami realised that it did not eliminate the pollutants entirely. And this led the man to find a groundbreaking solution from his own field of solar energy and formulate PECO.
PECO works by shining a light on a filter membrane coated with nanoparticles, quite similar to the way light shines on a solar cell and generates electricity. This activates a chemical reaction on the surface of the filter, which breaks down pollutants of any size that pass through the filter, including those up to 1000 times smaller than a traditional HEPA filter can catch.
Having personally benefited from this technology, Dr Goswami's children, Dilip and Jaya, decided to develop the technology into a consumer-friendly device to help those who have to grapple with similar conditions.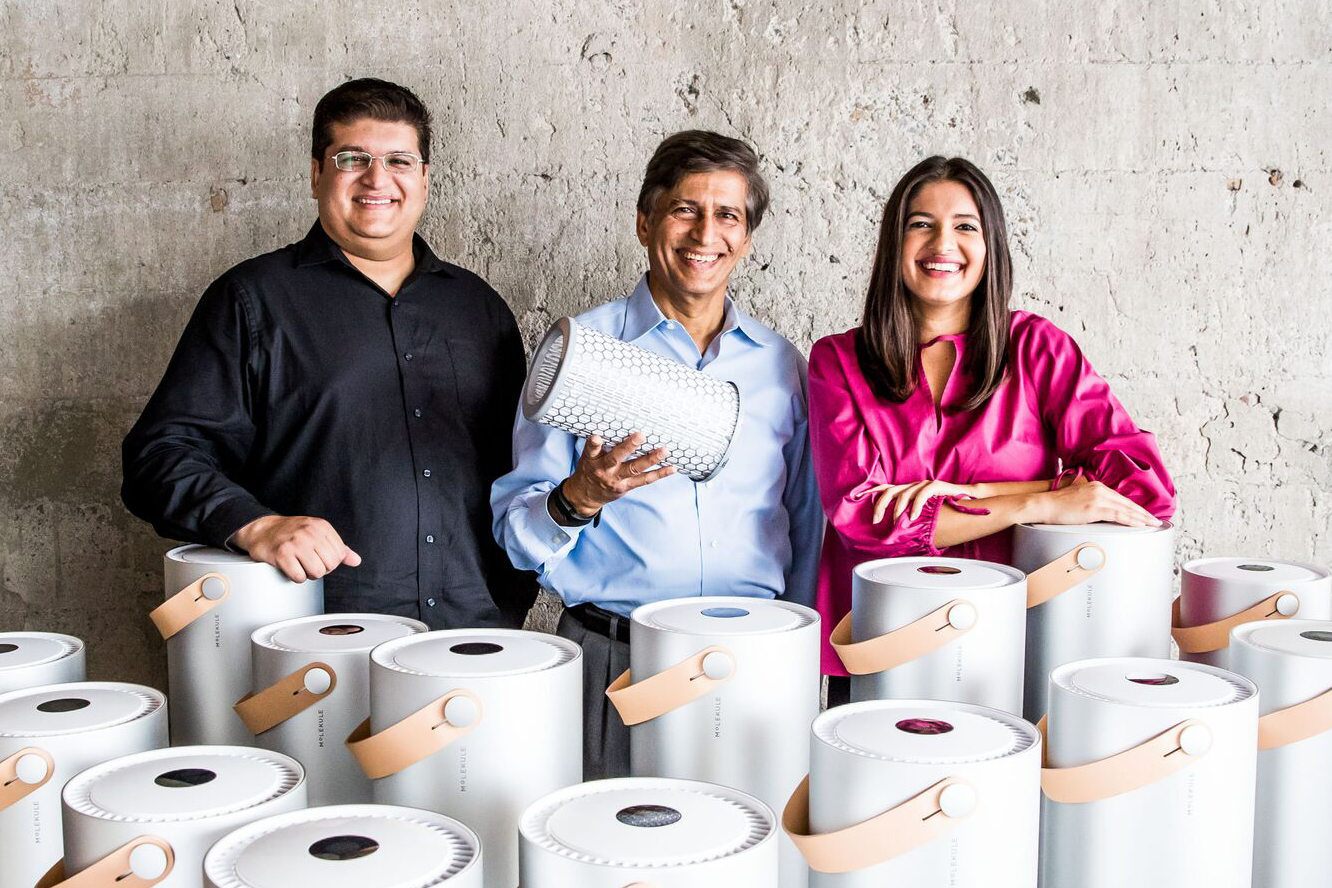 Thus, the Molekule air purifier finally took birth in July 2017.
For many of Molekule's buyers, the results have been life changing. Katrina Klauer, whose son suffered from debilitating asthma and allergy symptoms, tested Molekule at home and saw a complete shift in her son's health, stating that Molekule "gave her son his childhood back."
---
You may also like: A Billboard That Purifies Air! These Manipal Students Have Devised an Awesome Innovation!
---
In a country like India where cities are increasingly becoming concentrated with harmful particulate matter, Molekule emerges as a solution that can offer a respite to those struggling with respiratory ailments at least at the ambit of their homes.
The folks behind Molekule intend to make the technology accessible to as many people as possible.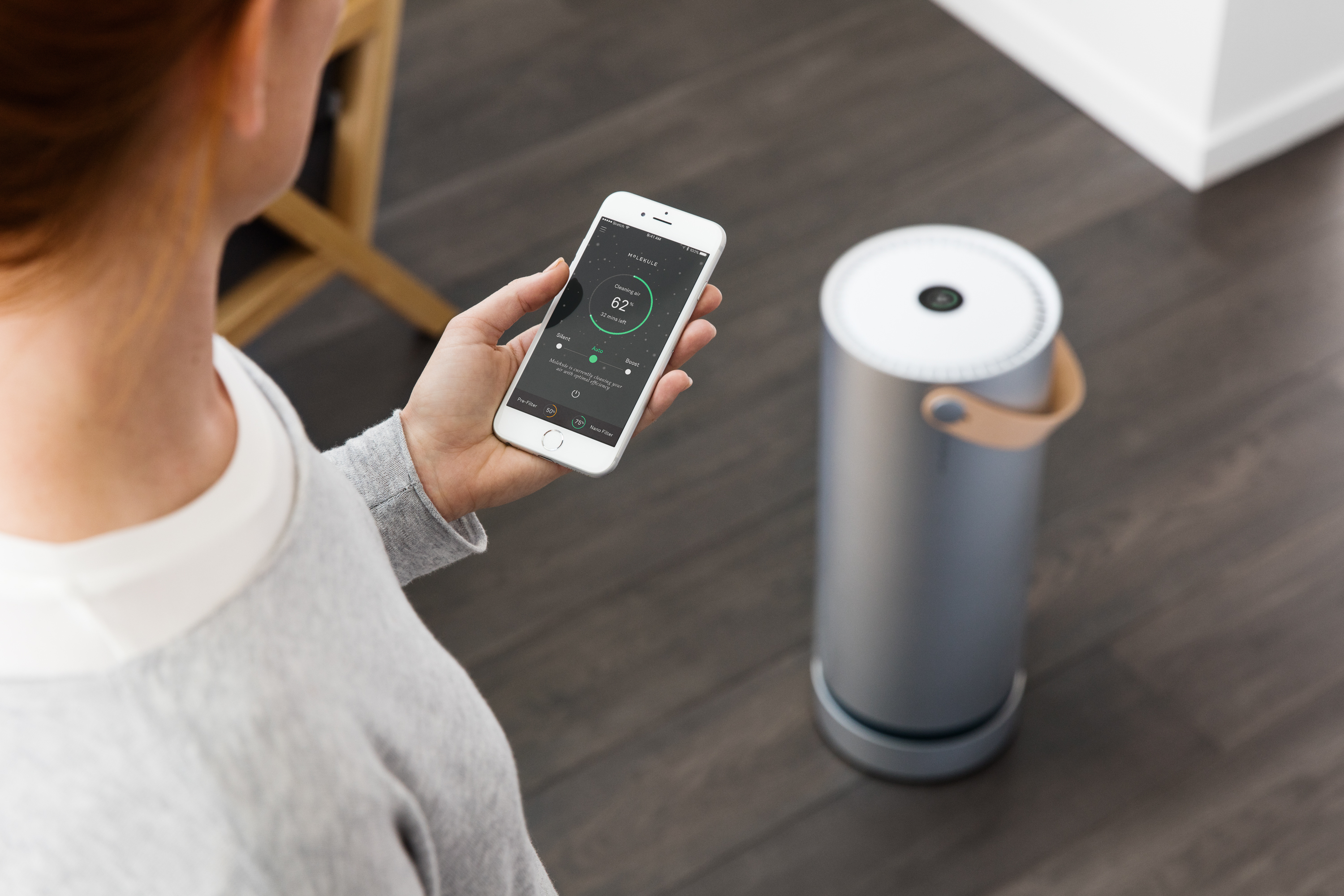 "Molekule's overarching goal is to eliminate air pollution in every building and indoor space everywhere. In the future, we certainly hope to expand the company globally to attack the problem of air pollution worldwide. There are areas around the world where clean air isn't accessible, and our hope as a company is to make this technology, this clean air, available to everyone, no matter where they might be based," they told The Better India.
To know more about Molekule, you can click here. To get in touch with the team, you can mail them at help@molekule.com.
Like this story? Or have something to share?
Write to us: contact@thebetterindia.com
Connect with us on Facebook and Twitter.
NEW: Click here to get positive news on WhatsApp!