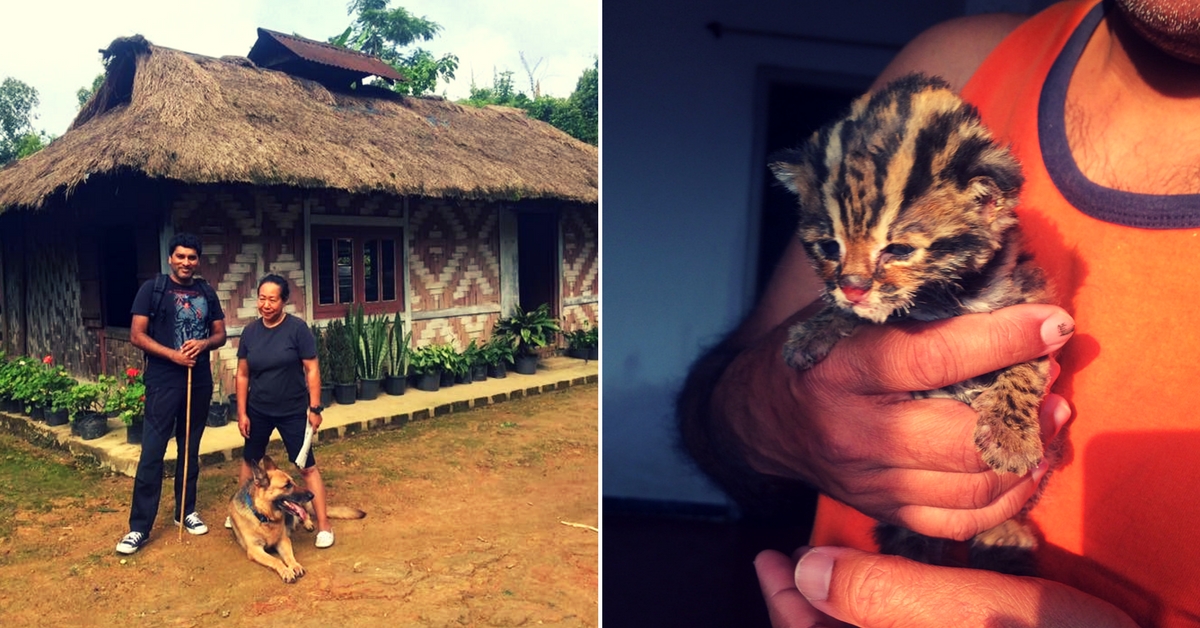 45-year-old Daniel Macwan, a disc jockey originally hailing from Bandra in Mumbai, had only heard of the hunting practices in Tamenglong. But it wasn't until he started witnessing it with his own eyes, that he decided to take up wildlife conservation in the area, with his wife, Galina.
Only a few days ago, 45-year-old Daniel came across 15 kids armed with catapults. They were playing a game, one Daniel had seen many kids their age play in the last three years since he shifted to his wife, Galina's hometown of Tamenglong in Manipur.
And just like he had been doing for the last three years, he huddled up with them and told them how killing birds wasn't a game or a tradition to be proud of. From talking about the importance of conservation to even quoting the Bible, he expected his words would sink in.
A few hours later, when he took the same route back, there were feathers and blood on the road.
"They had done their work regardless," says Daniel, speaking to The Better India.
45-year-old Daniel Macwan, a disc jockey originally hailing from Bandra in Mumbai, had only heard of the hunting practices in Tamenglong. But it wasn't until he started witnessing it with his own eyes, that he decided to take up wildlife conservation in the area, with his wife, Galina.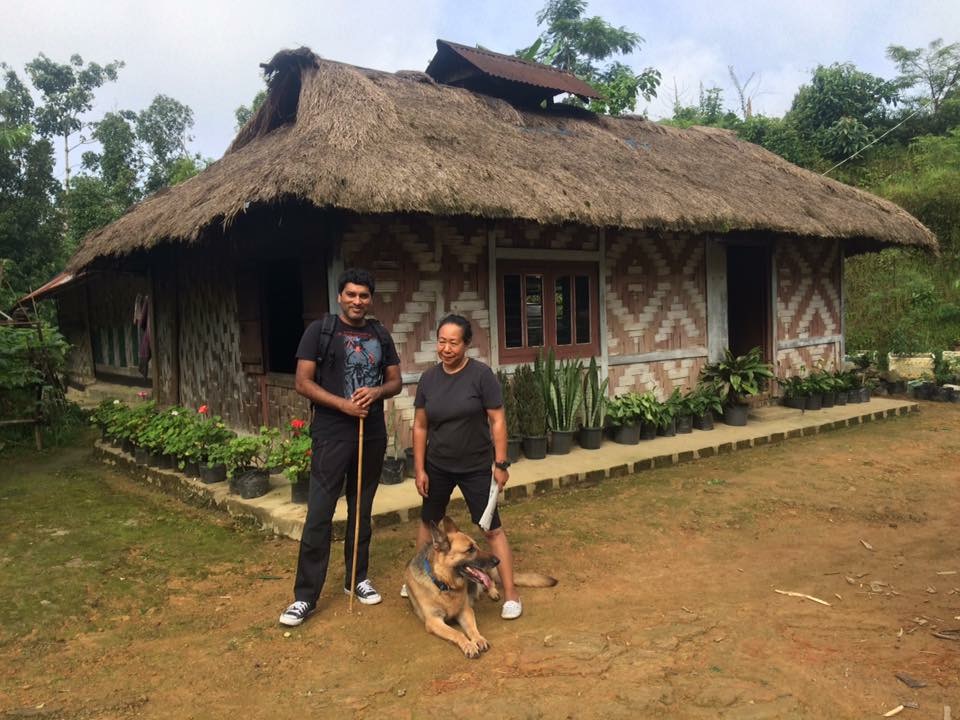 Some of the most highly endangered and trafficked wildlife in the world – Chinese pangolins, Red Serow, Great Barbet, monkeys, pythons, civets and leopard cats – can be found on sale, if you were to take a walk through the Tamenglong market.
The Chinese pangolin, the most trafficked wildlife in the world, is on the IUCN red list and is legally protected under Schedule I of the Wildlife Protection Act of 1972.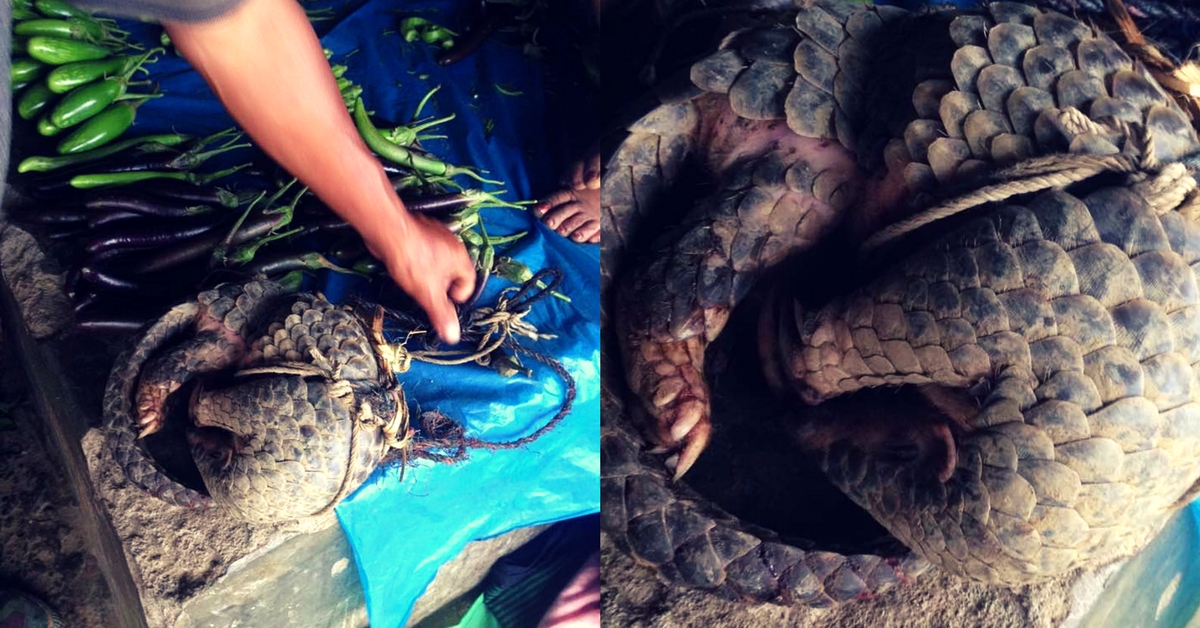 But villagers continue to sell it for its meat and scale, largely due to superstitious beliefs that the scales of pangolins can be used to 'cure' anything from acne to cancer.
"I have tried to explain to hunters and poachers multiple times that the idea of pangolins being medicinal is false and not scientifically proven. But the sale continues in the local markets and through the Myanmar border into Chinese territory, which is a day's drive away. We try to rescue as many as we find in the market. But at most times these are either dead and bloodied or too weak to survive. Just the sale of the scales of the pangolins earns them over Rs 15,000 per kg," says Daniel.
There is absolutely no official checking or banning on hunting, capturing or sale of these sorts of wildlife in the town. But over time, the couple realised that speaking to people in the markets who sold these animals was barking up the wrong tree.
Many of these villagers were genuinely poor and largely dependent on the forest and sale of animals, for livelihood.
The biggest challenge was to give these hunters, who are otherwise unemployed for most of the year an alternative source of income.
But the question still stood – how?
"Despite talking to prominent people in town, nothing came out of those discussions. Out of frustration I took to social media and started getting in touch with NGOs in India and abroad. We were promised the stars and the moon. But when it came to on-ground action, we realised everything we were told was too good to be true," says Daniel.
The primary reason for the existing hunting practices is many of the villagers have been hunters by tradition and over the years, the adults, as well as the children, have become desensitised to animal killings, because it's part and parcel of their daily lives.
Many of these villages are so endowed with flora and fauna that there have even been sightings of clouded leopards and the Royal Bengal tiger.
At one of the gatherings when Daniel spoke about the brutal hunting of a Royal Bengal Tiger, nobody raised an eyebrow. It was at this time that the gravity of this desensitisation sunk in.
Even the children had no pity for animals and birds. It is usual to see them roaming the streets with catapults, just like it is to see the adults with guns.
In order to increase awareness, Daniel reached out to many NGOs to supply books that could be given to these kids to educate them about conservation. "One organisation form Mumbai donated 48 books. When the schools reopen in February after the winter vacations, I'll take the books to them," he says.
And while most people are never violent towards Daniel or Galina, since Galina's family is well-respected and her dad served as the first education officer there, their mindsets haven't changed.
"They hear but don't listen. Some of the river crocodiles have vanished forever. Nobody has seen a black bear in years. Why can't we use the thousands and lakhs of rupees spent on World Environment Day for cultural programmes on hunters and poachers to convince them to release the captured wildlife? All we need to tell them is – Send your kid to school with this money, but please protect the area," says Daniel.
This is a mode that Daniel and Galina have used multiple times. They negotiate with poachers to buy endangered animals and bring them to their own home to nurse them back to health just to release them into the wild again or send them to Imphal, bearing the costs of the fuel and driver, which is a seven-hour drive.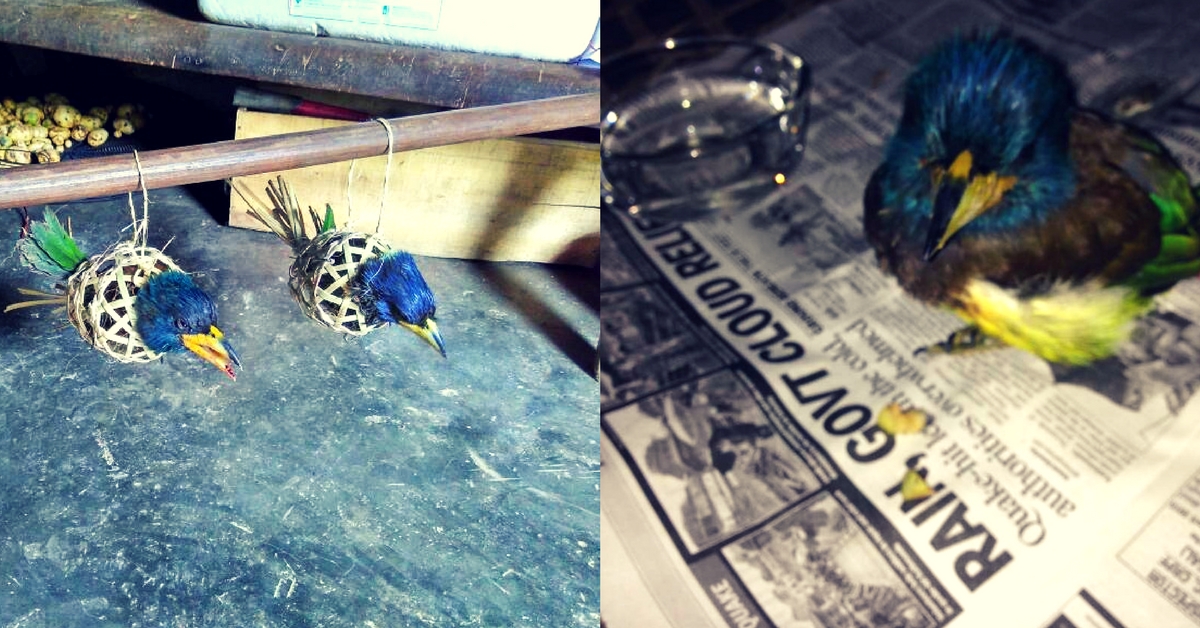 "We too are low on funds. Just a few days back we bought two Asian forest tortoises each weighing 26-27 kgs at Rs 3,500 each and handed them over to the Manipur zoological garden authorities in Imphal. These were later released at Keibul Lamjao National Park by state forest authorities," says Daniel.
For the longest time, there was no safe place for the rescued wildlife to be sheltered, where hunters wouldn't capture them.
Until a few day back there was only one bank for the entire district. And at most times, the ATMs aren't fully functional. There were times when they was an animal for sale in the market, and the duo did not have ready cash.
"We sat with tears in our eyes, absolutely helpless watching those voiceless animals dying," says Daniel.
He recalls the incident when they bought a leopard cat from a hunter for Rs 1,000. It was a baby snatched away from its mother. And since it was too young, so the couple fed her milk every three hours. Sadly, the cub suffered diarrhoea and died as they could not find any vets in the area.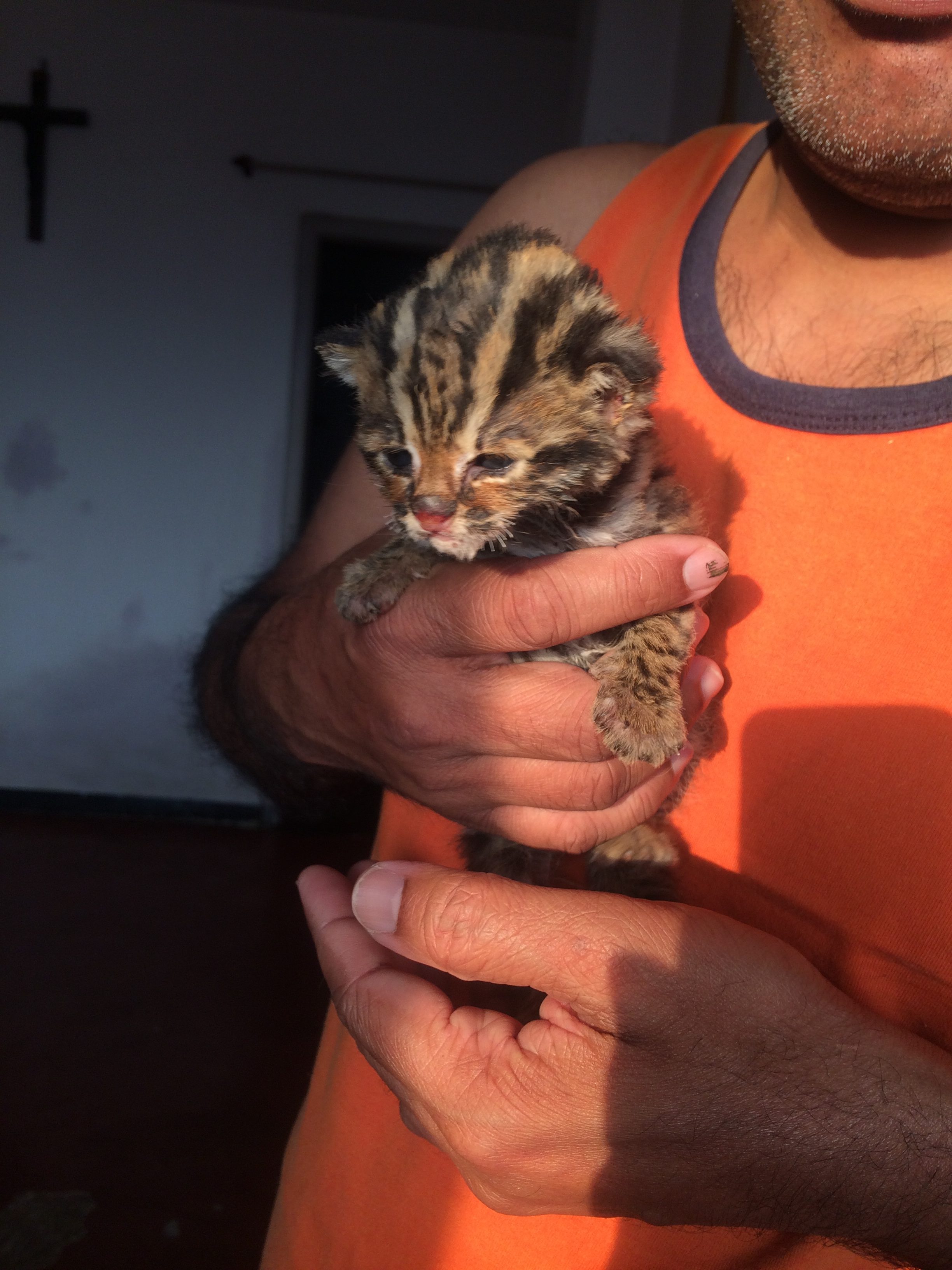 The district also lacks any rehabilitative infrastructure and veterinary hospitals for rescued animals. It's common to see cattle, with oozing wounds and maggots. The system to contain any of these is limited to traditional medicine like neem leaves.
It isn't just wildlife, but also stray dogs that are subjected to inhuman treatment, where their meat is sold for consumption purposes.
"So, we often see a lot of dogs with their mouth tied inside gurney bags to avoid their screams from being heard. We spoke to ladies saying, 'We know it's your tradition and has been on for aeons, but can you show a little mercy? Let them eat food or drink a little water? Let them breathe with their mouths open?'" says Daniel.
Though changing mindsets is no overnight task, the success of these passionate animal lovers reflects in one of their success stories. It was a usual day when one of the ladies, who was a dog meat seller, walked up to their home and met Galina saying she wanted to give it up.
"She asked us for money to start a business instead. We gave her the little money we had and even asked our friends for help. Today she is earning a living selling artificial jewellery," says Daniel.
---
Read more: This Seed Keeper Preserves Over 500 Rare Varieties. Here's How You Can Become One Too!
---
Looking at the exceptional work the couple is doing, one of Galina's uncles even gave them a 20-acre forest plot to continue their conservation efforts. It is an hour and a half walk away from their current home.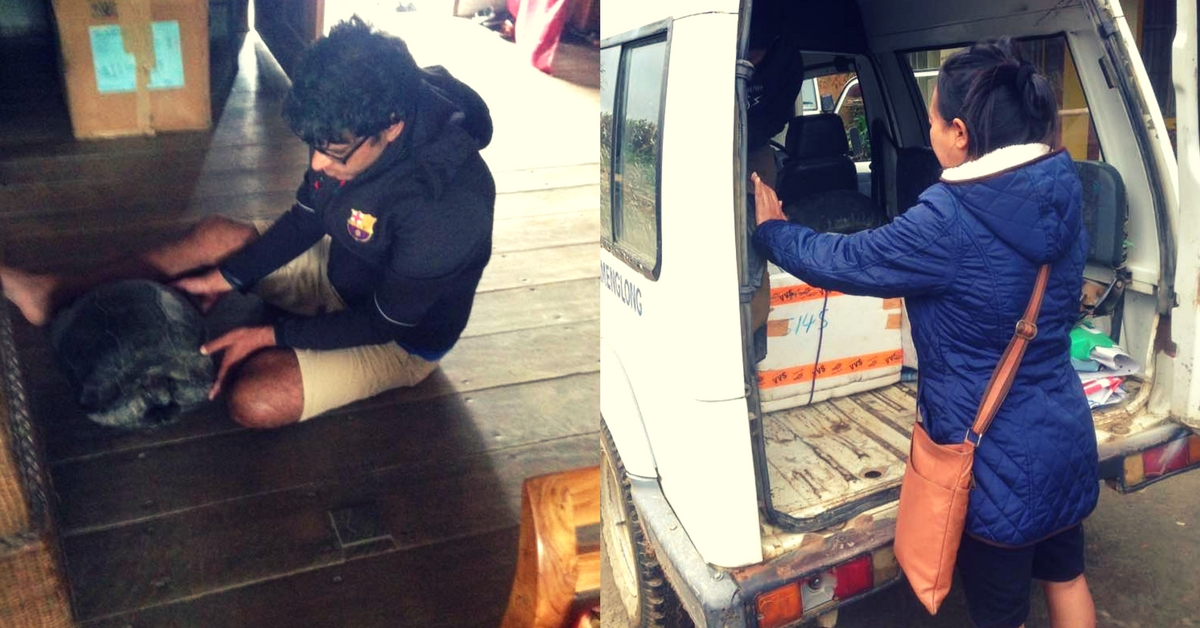 "We have set up Tamenglong Animals home in the plot. We are now looking for funds to fence the area to avoid trespassers from entering. We hope many honest big organisations get on board to help us. We are in desperate need of funds and a vehicle to help these animals," says Daniel.
The couple has managed to rescue over 26 animals till date.
Daniel's vision for the future is to not only change mindsets and create alternative sources of income for villagers but also turn hunters into protectors of the forest.
As a DJ Daniel worked across pubs like Ghetto and Rasana Pubs, Groove, the Music Destination, Salimar Hotel, Shantranj and QI in Mumbai for nearly seven years. He could have easily opted for a comfortable life. But he, together with Galina, decided to become a voice of to the wildlife. We salute the spirit of the couple!
Get in touch with Daniel at 8257883669 or visit http://tamenglonganimalshome.org/.
Write to him at marcus_daniel@hotmail.com
Like this story? Or have something to share?
Write to us: contact@thebetterindia.com
Connect with us on Facebook and Twitter.
NEW: Click here to get positive news on WhatsApp!
We bring stories straight from the heart of India, to inspire millions and create a wave of impact. Our positive movement is growing bigger everyday, and we would love for you to join it.
Please contribute whatever you can, every little penny helps our team in bringing you more stories that support dreams and spread hope.