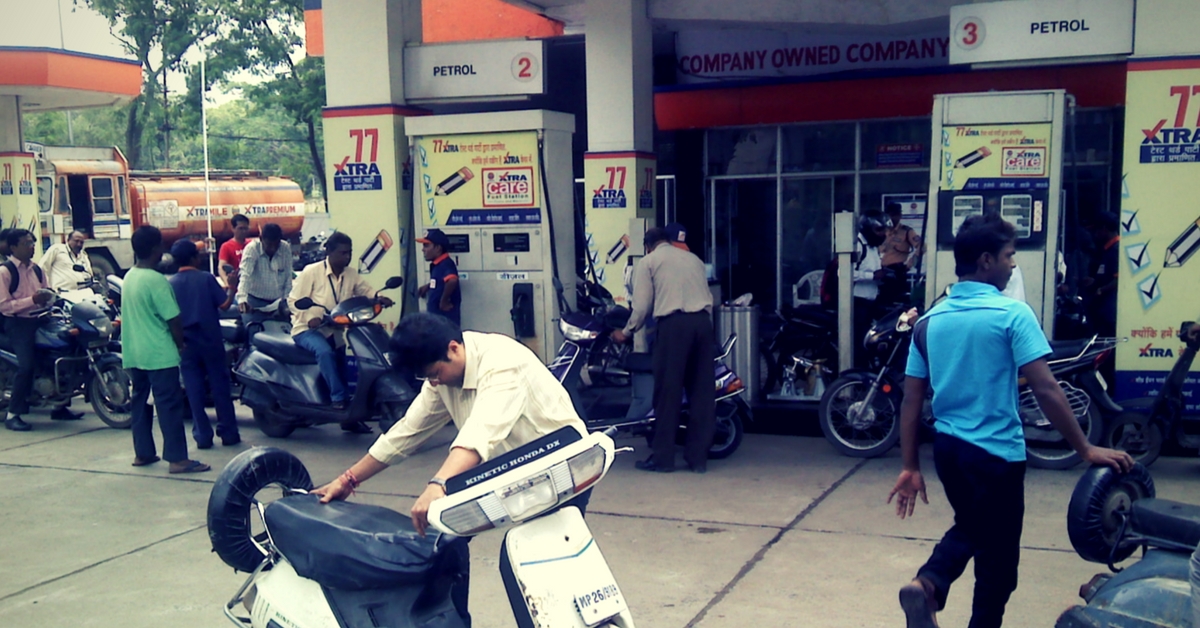 Both the Centre and State governments are in a real quagmire about rising fuel prices.
For the first time since August 2014, the price of petrol in India's commercial centre of Mumbai touched a whopping Rs 80.25 per litre and Rs 67.30 per litre for diesel. In the national capital, meanwhile, the price of petrol is Rs 72.38 while diesel is at Rs 63.30. These are the prices according to the latest figures posted on the Oil and Natural Gas Corporation website at 6 am on January 23.
Some are attributing this spike in petrol and diesel prices to global geopolitical developments (Syrian War), higher demand and production cuts by major exporters (OPEC-Russia consolidation).
These developments have raised the price of Brent crude oil to $69.47, as per latest estimates. With India importing 80% of its crude oil, international prices have a real bearing on the Indian economy. Analysts expect that crude oil prices aren't likely to spike any further.
However, one cannot attribute the spike in retail petrol and diesel prices in India to merely rising crude prices. "India has the highest retail prices of petrol and diesel among South Asian nations as taxes account for about 40-50 percent of the pump prices [what the consumer pays at the petrol pump]," says this Reuters report.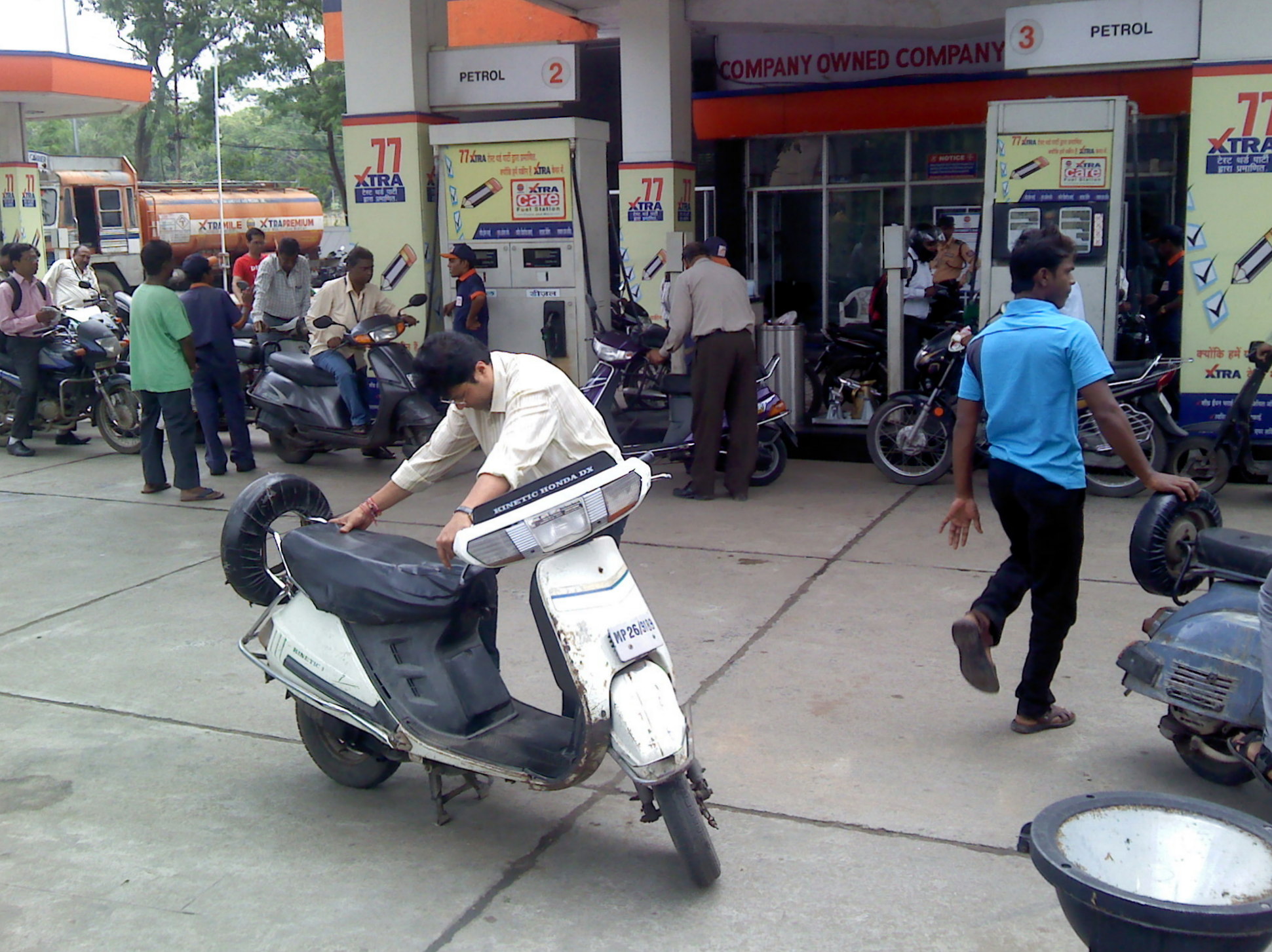 In response to these concerns, there are reports that the Ministry of Petroleum and Natural Gas has sought a reduction in the Centre's excise duty on petrol and diesel in the upcoming Budget to protect consumers from the cascading effects (rising prices of food and other essential commodities) of rising petrol and diesel prices.
With elections around the corner, they are concerned about what impact these developments may have on public opinion. It is up to the Ministry of Finance to take a final call.
This article will address these concerns a little later. Firstly, it is imperative to understand where India sources its crude oil from.
In a written reply to Parliament last month, the Centre said that Iraq had replaced Saudi Arabia as the country's top supplier of crude oil. From April to October 2017, Iraq supplied 25.8 million tonnes (MT) of crude oil, while 21.9 MT came from Saudi Arabia. Iran comes in third place with 12.5 MT.
Despite regular supply of crude oil from these nations, there is always the threat of political instability, and thus India has diversified its options. Both Africa and South America account for nearly 28 percent of India's crude oil supplies, while India has also begun importing shale oil from the United States.
Barrels of crude oil which come into India via oil tankers land in major port cities, from where it is transported to major refineries via rail cars, trucks, tanker vessels, and through pipelines. These refineries are responsible for extracting petrol, diesel, kerosene, and ATF, among other products by fraction distillation, and then sold in the market.
India has many capable refineries run by public-sector entities like Indian Oil, Bharat Petroleum, Hindustan Petroleum, and Oil & Natural Gas Corporation, besides private companies such as Reliance and Essar. Major oil refineries are spread across the country in Assam, Tamil Nadu, Gujarat, Maharashtra, Odisha, West Bengal and Andhra Pradesh, among other states.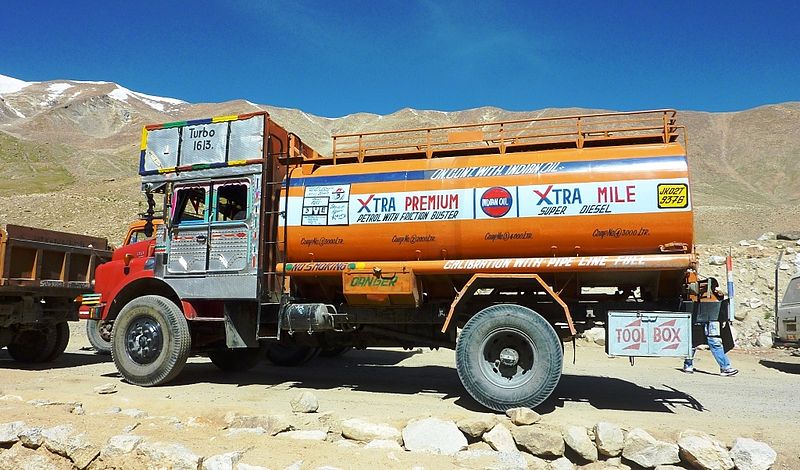 Now we come to the critical aspect of price. In neighbouring countries, the average retail price of petrol and diesel are much lower. Myanmar, for example, sells petrol at $0.62 per litre (Rs 39.6), and diesel at $0.57 (Rs 37.6). In Sri Lanka, the average retail price of petrol is 117 Sri Lankan Rupees (Rs 48.5), and diesel is at 110 Sri Lankan Rupees (Rs 45.5).
Even our troubled neighbour of Pakistan sells petrol at 81.53 Pakistani Rupee (Rs 47), and diesel at 89.91 Pakistani Rupee (Rs 51.80).
Why is the price of petrol and diesel in India so high? One barrel of crude oil in Indian Rupee terms costs approximately (under today's prices) Rs 4,433.26 per barrel or Rs 28/litre, which is bought by the government.
Once this barrel of crude oil is shipped, there are ocean freight and transport charges (Source: Factly), besides the payment of a refinery transfer price, which is essentially the price oil marketing companies like Indian Oil Corporation Limited and Bharat Petroleum Corporation Limited pay refineries to convert crude oil into petrol and diesel, among other products.
All these costs are borne by the government, and the total amount added to the original price of crude oil per litre for both petrol and diesel is approximately Rs 7 and Rs 9, respectively.
Before it reaches the dealers/petrol pump owners, who sell these products to the consumer, the price of petrol per litre is approximately Rs 35, and Rs 37 for diesel, depending on the price of crude oil.
How does the government recover this amount?
It levies an excise duty of Rs 19.48 on petrol, and Rs 17.22 on diesel, and the dealers charge a fixed commission based on the litres of the fuel sold. All these costs are added to the price.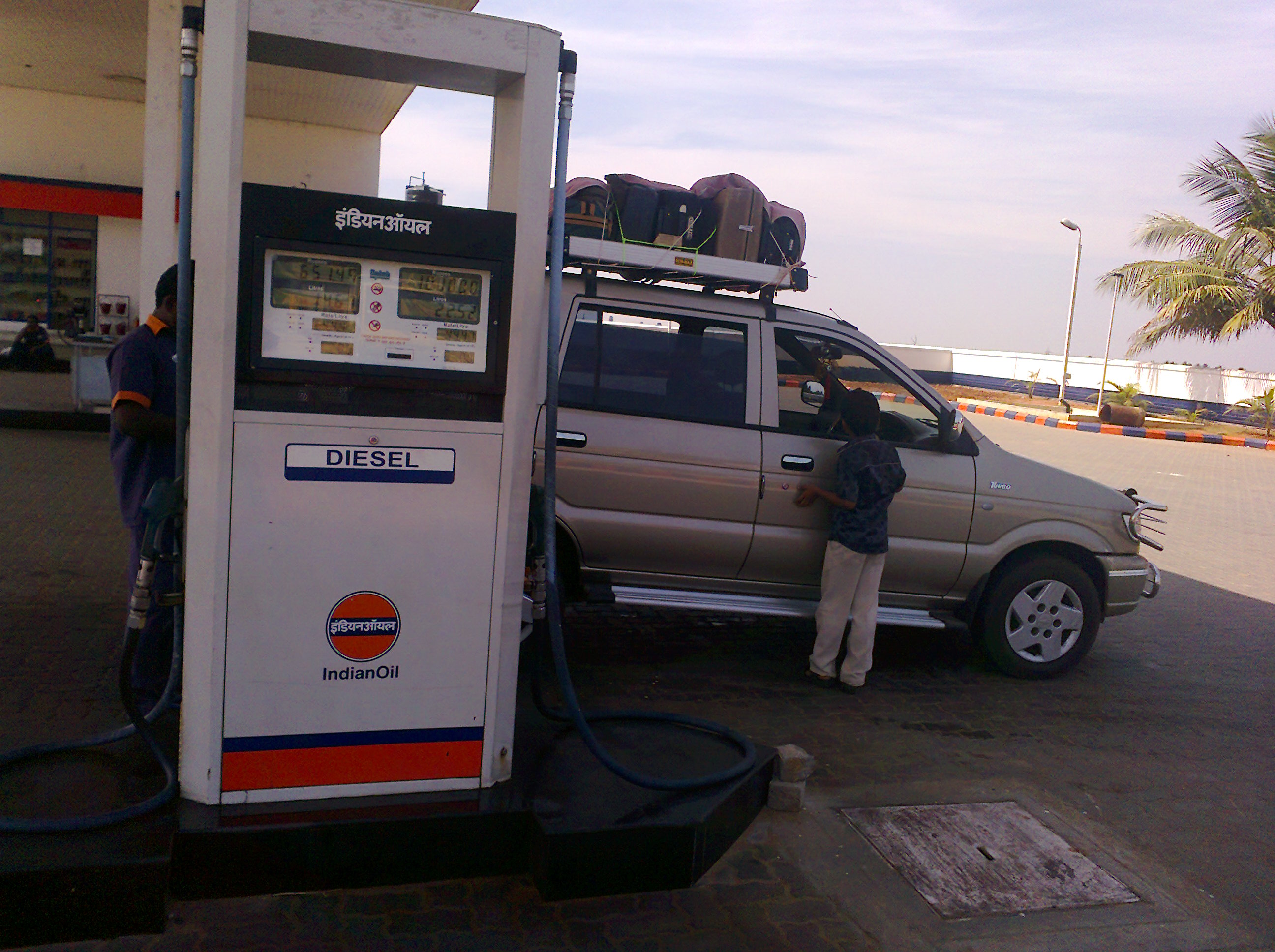 Furthermore, the state governments charge a separate value-added tax (VAT). Every state charges a different VAT. In Delhi, for example, VAT on petrol is 27% (Rs. 15.39 per litre) and 16.75% (Rs 9.32 per litre) on diesel, besides further surcharge and pollution cess. What the consumer eventually pays at the petrol pump is a cumulation of all these taxes, duties, surcharges, etc.
So, if the basic cost of petrol after refining cost is Rs 35 (Rs 28+7), the consumer basically pays a further Rs 36-37 in excise duty, VAT, surcharge, dealer's commission and pollution cess, among other charges.
No wonder the price of petrol in Delhi is Rs 72.38 per litre today.
It's evident that excise duty and VAT make up 40-50% of the cost borne by the average consumer, as stated earlier in the Reuters report.
What has seemingly annoyed a lot of Indians is the rate at which the Central government has constantly hiked the excise duty on petrol and diesel since it took office. On April 1, 2014, the excise duty on unbranded petrol was Rs 9.48 per litre. Now, its Rs 19.48, and only a few months back it was Rs 21.48. For diesel, it was Rs 3.56 per litre, and now it's Rs 17.33.
Another potential concern is their inability to bring petroleum products under the ambit of the goods and services tax and thus allowing State governments to levy a separate VAT. This requires political capital that neither the current ruling government nor its previous incumbent was unable to spend. Analysts contend that if both petrol and diesel came under GST, prices would fall.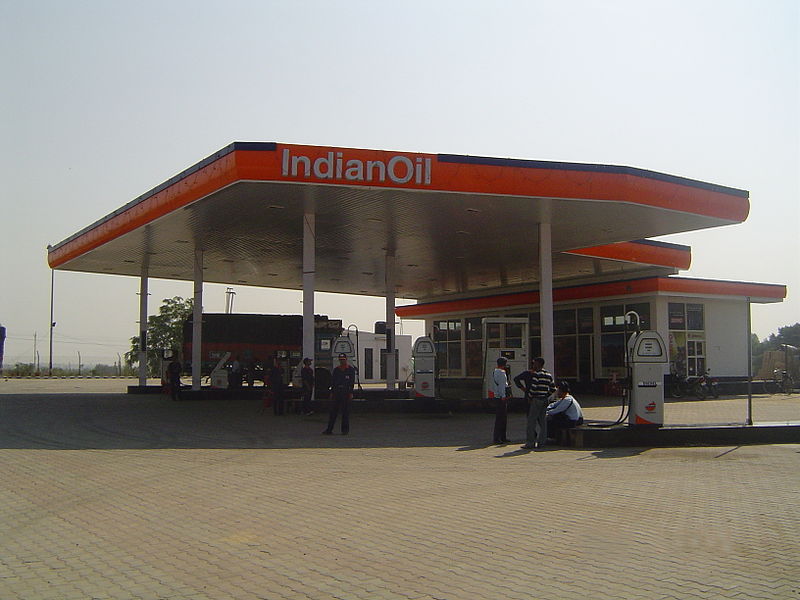 As noted earlier, high diesel and petrol prices have a cascading effect on prices of essential commodities like vegetables and fruits, which have to be transported over vast distances via road or rail, and vehicles require fuel.
Read also: Meet the Team of Civil Servants Behind the Union Budget 2018
The current government's justification is that the additional revenue generated after levying excise duty is distributed to the state governments and used for delivering a host of welfare schemes. It's an argument that is falling on deaf ears because it's hurting ordinary citizens where it hurts most, their pockets.
Having said that, there are no easy answers to these questions, and governments have to tread carefully both politically and financially.
Read also: Budget 2018: What India's Six Crucial Sectors Expect From FM Arun Jaitley
State government finances, for example, are in a mess. They need the additional VAT revenue that is generated by the sale of petrol and diesel. The Centre, meanwhile, is putting pressure on the State governments to scale down VAT.
Where does the government go next? It is hard to say.
Like this story? Or have something to share? Write to us: contact@thebetterindia.com, or connect with us on Facebook and Twitter.
NEW: Click here to get positive news on WhatsApp!
Tell Us More
We bring stories straight from the heart of India, to inspire millions and create a wave of impact. Our positive movement is growing bigger everyday, and we would love for you to join it.
Please contribute whatever you can, every little penny helps our team in bringing you more stories that support dreams and spread hope.