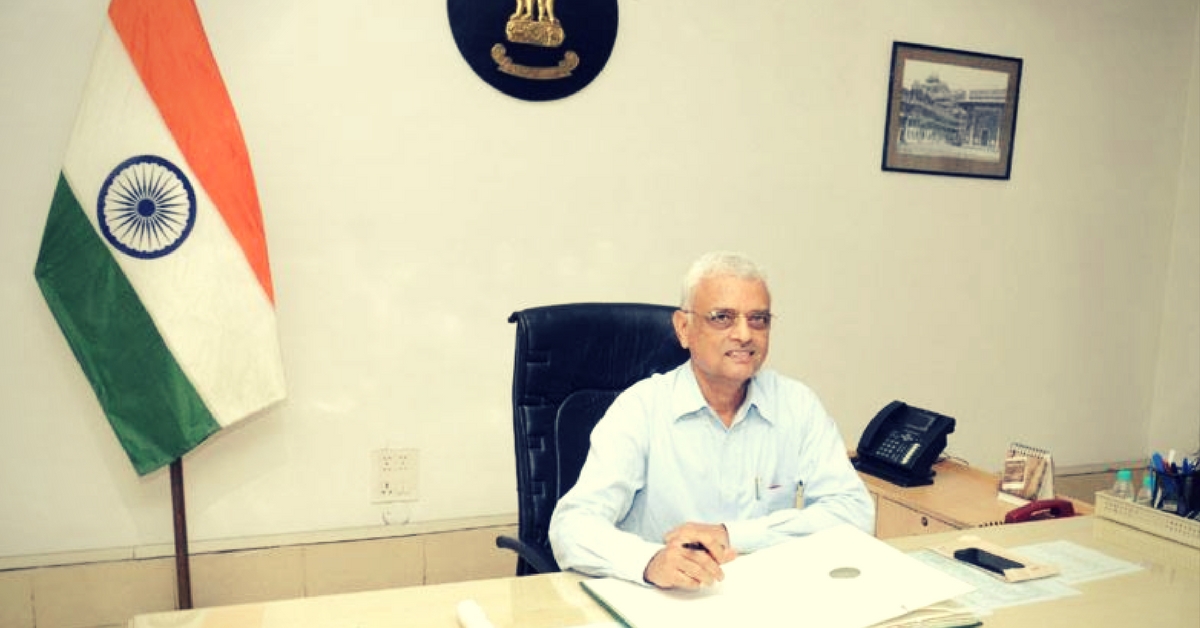 Newly-appointed Chief Election Commissioner Om Prakash Rawat advocated for this proposal in an interview last year.
In a significant development, the Centre on Sunday appointed Om Prakash Rawat, a retired bureaucrat, to the post of Chief Election Commissioner, replacing AK Joti. Rawat will oversee polls in Nagaland, Tripura, Meghalaya, Karnataka, Madhya Pradesh, Rajasthan and Chhattisgarh till his retirement in December 2018. Although CECs are given a six-year tenure, they have to step down from the post once they reach the age of 65.
Incidentally, speaking to News 18 last year, Rawat had issued his support for holding simultaneous Assembly and General elections in his capacity as Election Commissioner. Even Prime Minister Narendra Modi and former President Pranab Mukherjee have advocated this idea.
"Holding simultaneous elections would help save a lot of money, especially for the political parties who can do their campaigning only once. Also, the model code of conduct that is imposed before every election poses several constraints in the way of smooth governance, which can be done away with," he said to the news website last year.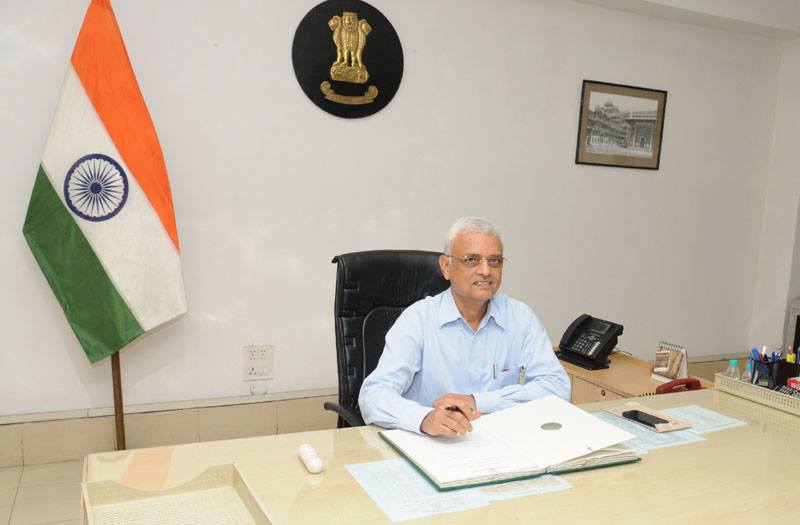 This is the same argument that a parliamentary standing committee made in its report published in December 2015.
"The imposition of the MCC [model code of conduct] puts on hold the entire development programme and activities of the Union and state governments in the poll-bound states. It even affects normal governance [delivery of essential services, the announcement of new schemes, etc.]. Frequent elections lead to the imposition of MCC over prolonged periods of time," the report said.
In addition, the committee report spoke of how simultaneous elections would reduce the "massive expenditure" incurred for holding separate elections, and save on "crucial manpower".
To the uninitiated, the model code of conduct (MCC) refers to the guidelines laid down by the Election Commission about how parties and candidates must conduct themselves during the polls. This is to ensure that elections are free and fair.
Prima facie, these arguments seem reasonable. In the event of a severe drought, for example, certain parties in power have complained of how governments run by them have not been allowed to announce new schemes, or provide monetary relief with the MCC in force. The MCC is put in place to ensure that a ruling party is unable to use public money to strengthen its electoral prospects. Before the 2014 polls, the previous UPA government had cited this concern, when a severe drought had afflicted vast swathes of this country, especially Maharashtra.
However, the parliamentary committee's contention that the MCC remains in force for a "prolonged period" is not backed by facts on the ground. For the recent Himachal Pradesh elections, the MCC was in force for 35 days (just over a month). In the 2016 West Bengal Assembly polls, the MCC was applicable for 30 days before voting. Measure one (or two in some cases) month against 60 months, which is the tenure of any State or Central government. For the general elections, the MCC comes into force a little longer, but simultaneous polls won't change that dynamic.
With 59 months to announce development schemes or securing financial relief from the state exchequer, governments can surely spare one for conducting free and fair elections. If not, there is always a pliant Election Commission willing to delay poll dates for state elections.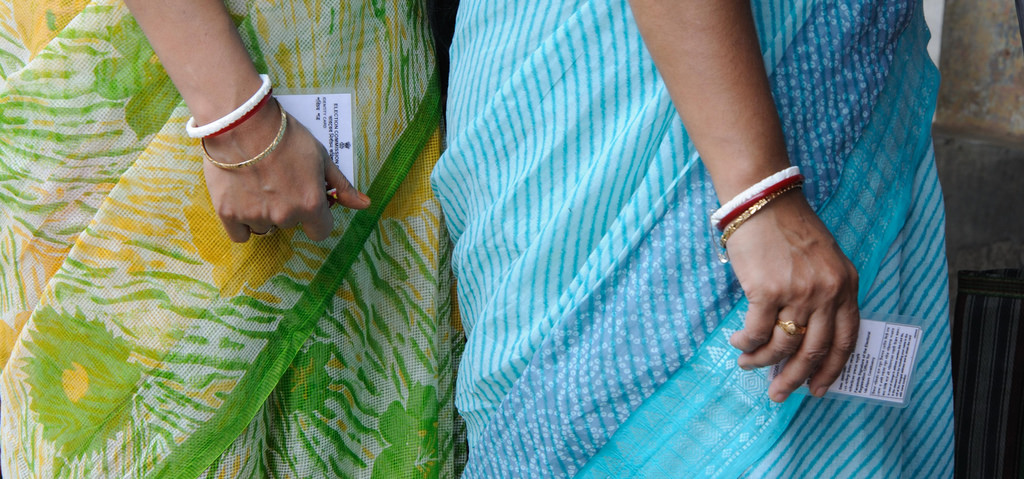 The other argument favoured by those in power is that conducting separate elections costs too much. Prima facie, this also seems like a legitimate argument, but delve a little deeper into the numbers and once again one is confronted with different facts.
The parliamentary standing report cited the figure pegged by the Election Commission of India to conduct both Lok Sabha and State Assembly polls at Rs 4500 crore. This money comes from the Central government's coffers.
Compare this figure to the Centre's gross tax revenue in 2013/14—Rs 1,133,832 crore. In short, the amount spent on conducting separate polls is just 0.4% of the Centre's tax revenues.
A more recent example is the Gujarat elections, which the NITI Aayog cities in its discussion paper supporting the proposal to conduct simultaneous elections. The total cost of conducting the recent Assembly elections was pegged at Rs 240 crore.
With polls held once every five years, the total expenditure per year comes up to nearly Rs 50 crore, which in the larger scheme of things isn't much. For parties fielding candidates in both State and general elections, the high costs incurred is down to other reasons as argued in this article.
One cannot stress how important elections are to any functional democracy. There are problems with our electoral system, but conducting simultaneous elections will not necessarily solve them.
Why change it up to presumably save a few crores or the additional month? With democratic institutions coming under strain from various quarters, the only recourse the people have to keep their representatives accountable is voting twice in the course of five years.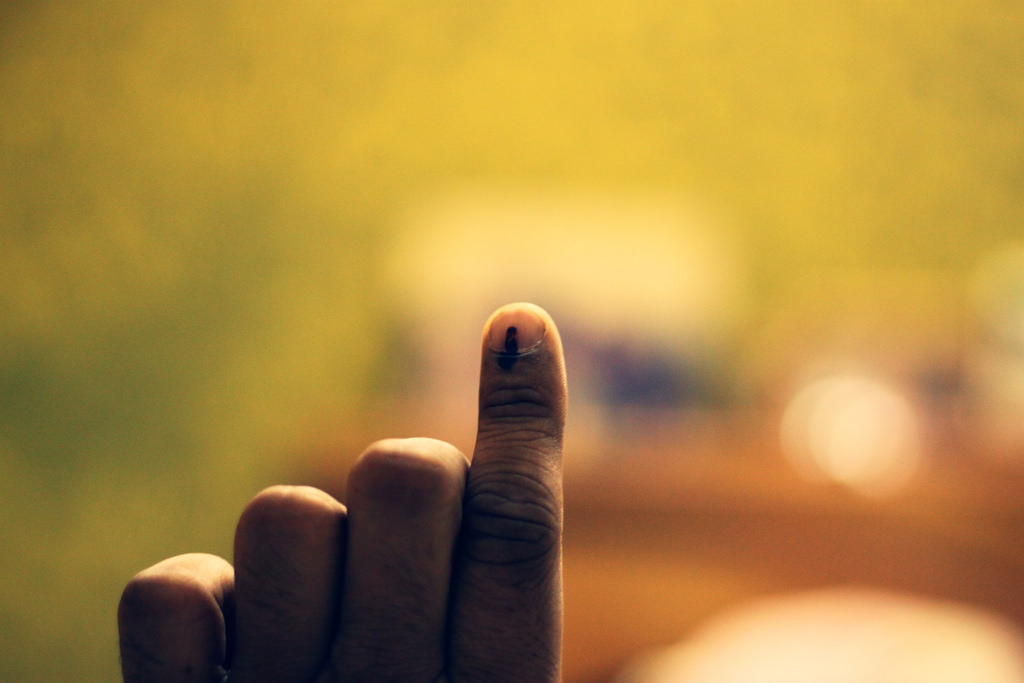 Another reason cited for conducting simultaneous polls is saving on "crucial manpower" and resources, and reducing the disruption of public life during polls. Praveen Chakravarthy, a senior fellow at IDFC Institute, a Mumbai-based think-tank, argues that these are "reasons against holding elections in general".
These disruptions to public life, which usually take the form of political rallies, are critical modes of social mobilisation that form the core of any living democracy. Why limit these "disruptions" to once in five years?
There is also the question of logistics, and the federal structure. "Under a simultaneous elections regime, the State will be beholden to the Union government for elections to its State, which goes against the very grain of political autonomy under our federal structure," Chakravarthy goes on to argue in his column for The Hindu. In an era of cooperative federalism, which isn't just the Centre distributing a greater share of its revenue to the States, this proposal seems like an anomaly.
Addressing the elephant in the room, critics of this proposal contend that simultaneous polls are designed to benefit national parties or those with a presence spread across many states. This isn't speculation, but a fact based on empirical evidence.
Read also: Do we need to be 25 years old to contest elections? Parliament should change that!
In a study conducted across four Lok Sabha elections (1999, 2004, 2009 and 2014), IDFC Institute found "on average; there is a 77% chance that the Indian voter will vote for the same party for both the state and Centre when elections are held simultaneously". Tampering with voter behaviour isn't a desirable outcome for any democracy.
While the current CEC may have advocated simultaneous polls for the right reasons, it's hard to see how this format will be of any real benefit to Indian democracy.
Like this story? Or have something to share? Write to us: contact@thebetterindia.com, or connect with us on Facebook and Twitter.
NEW: Click here to get positive news on WhatsApp!
We bring stories straight from the heart of India, to inspire millions and create a wave of impact. Our positive movement is growing bigger everyday, and we would love for you to join it.
Please contribute whatever you can, every little penny helps our team in bringing you more stories that support dreams and spread hope.