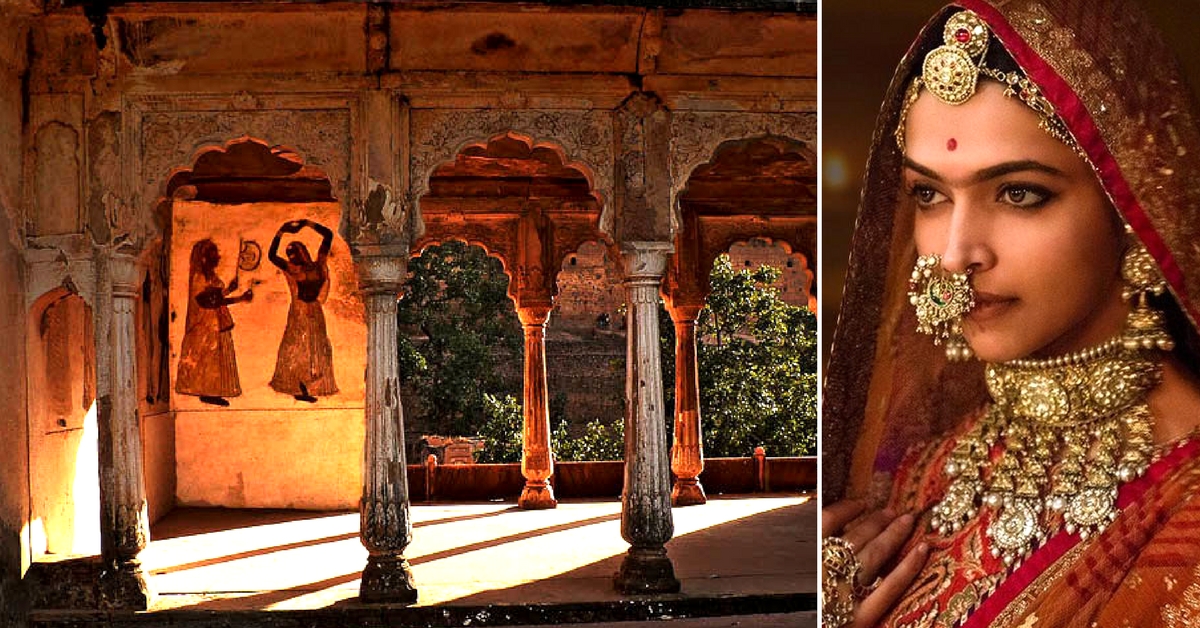 With intriguing legends and folklore, these time-tested forts and palaces are the perfect place to relive some of India's legendary royal romances.
From magnificent forts to dreamy palaces, India has a plethora of historical buildings that bring with themselves hundreds of years of human history. With intriguing legends and folklore, many of these time-tested forts and palaces also form the backdrop of epic stories of love, longing and loss.
Here are 7 forts and palaces that are the perfect place to relive some of India's legendary royal romances.
1. Chittorgarh Fort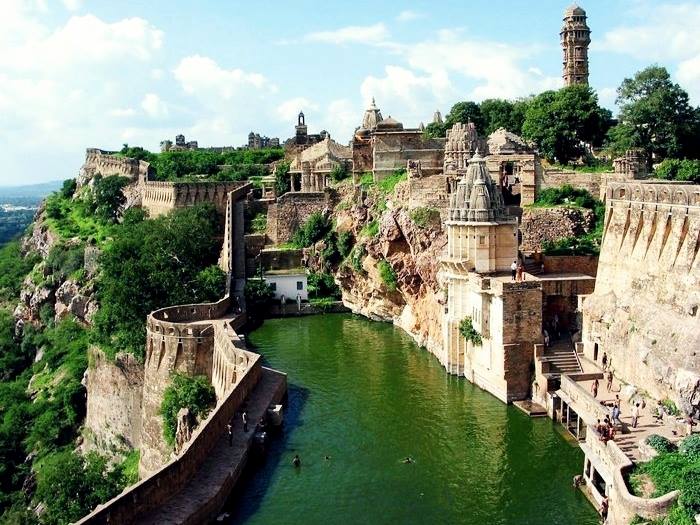 With less than a week to go for its release, Sanjay Leela Bhansali's Padmaavat has been much in news over the last few months. From the resplendent colours and grand visuals of the trailer to the raging controversy around its storyline, the movie has left the Indian divided.
Well, no matter which side of the debate you choose to be on, we recommend a visit to the majestic Chittorgarh Fort in southern Rajasthan, where this epic poem (written by an Awadhi poet Malik Muhammad Jayasi in 1540) is set.
The story goes that the tales of Princess Padmini's legendary beauty were spread to lands far and wide by a talking parrot. Enamoured by these stories, King Ratan Rawal Singh travelled to Sinhala-dvipa (present-day Sri Lanka) to attend Padmini's swayamvar, which he won. After a long journey filled with trials and adventure, he brought her to the Chittorgarh fort as his beloved queen.
Located about two hours away from Udaipur, the 7th century Chittorgarh Fort is one of the largest forts in India and is a UNESCO World Heritage Site. Its main attraction is Padmavati's Palace, a  three-storeyed white structure built on the banks of a lotus pool. Apart from this, the fort also houses intricately carved Jain temples, ornamental pillars, reservoirs, underground cellars and Mirabai's temple where she is believed to have worshipped Lord Krishna.
2. Taj Mahal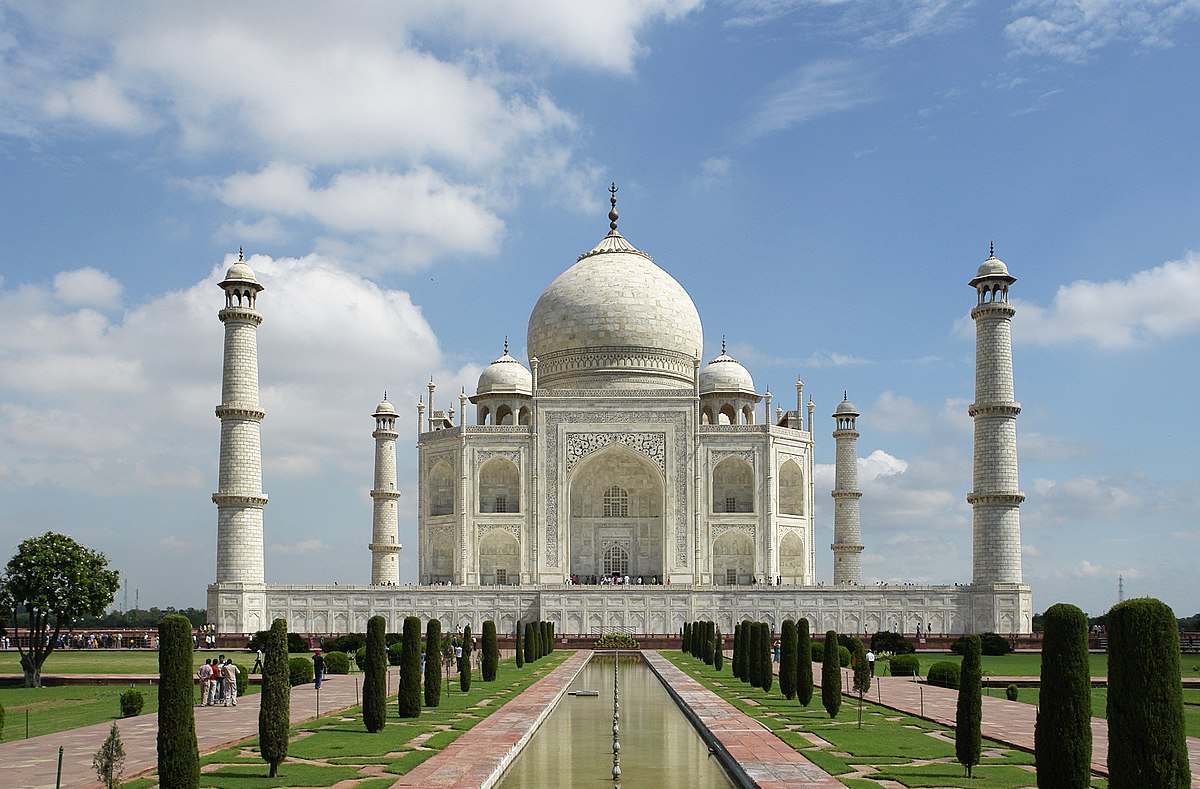 Often described as one of the seven wonders of the world, Taj Mahal is a sublime shrine to eternal love. The marble-clad marvel was built by Mughal emperor Shah Jahan as a mausoleum for his beloved wife Mumtaz Mahal, who died in childbirth.
It is said that Shah Jahan spotted Arjumand Banu (she was later named Mumtaz Mahal) at the marketplace in his royal complex. It was love at first sight and he married her soon after. Mumtaz travelled with Shah Jahan throughout India as his chief companion and beloved advisor. After Mumtaz died in childbirth, the devastated emperor decided to build her an everlasting and ethereal resting place.
The result was the Taj Mahal. Today, the cenotaphs honouring Mumtaz Mahal and Shah Jahan lie within the stunning mausoleum, enclosed in an eight-sided chamber ornamented with pietra dura inlay and a marble lattice screen. But these gorgeous monuments are just for show: The real sarcophagi actually lie in a quiet room below, at garden level.
3. Mastani Mahal, Shaniwar Wada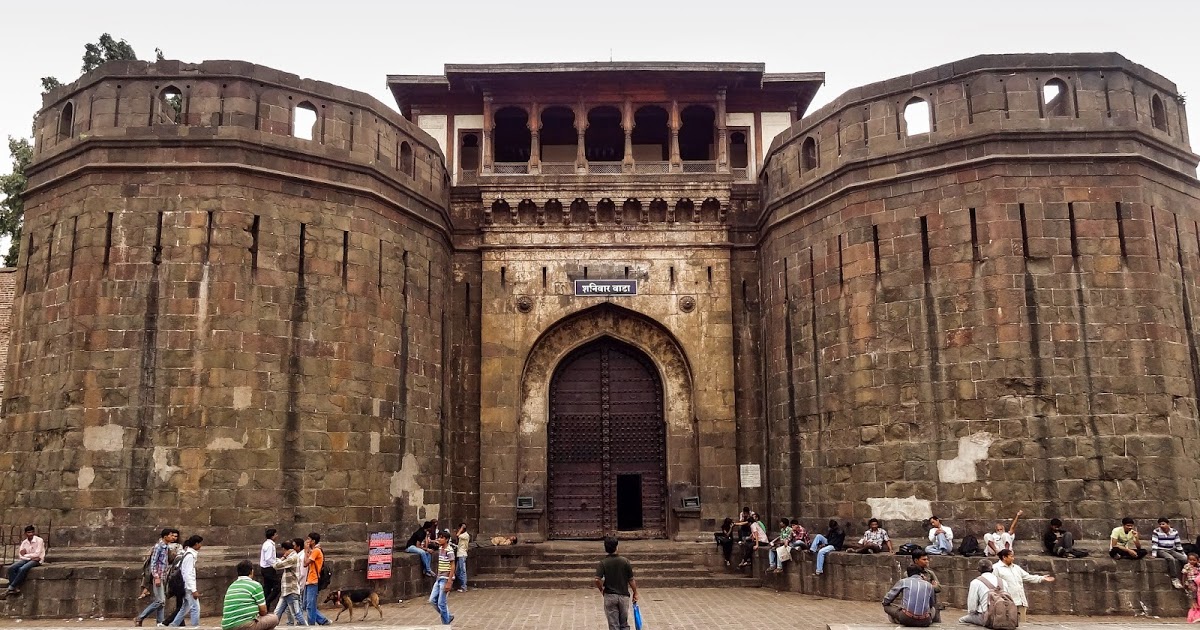 Witness to many historic events and the pride of Pune, Shaniwar Wada was first erected by Peshwa Bajirao — the prime minister of political leader Chhatrapati Shahu — in the year 1730. The imposing fort is also famous for having been the home of the beautiful Mastani (the second wife of Bajirao I, for some time after their marriage.
The great Peshwa and Mastani (the Muslim daughter of Bundelkhand's Maharaja Chhatrasal and his Persian-Muslim wife Ruhaani Bai) had fallen in love and married but Bajirao's family refused to accept her as his legally wedded wife due to their different religions. So he later built a place for Mastani at Kothrud.
Though Mastani Mahal where she stayed at the Shaniwarwada Fort is no more, one can still see a doorway named after her at the fort and a small notice on its right that gives information about it. This is what it says: "Mastani Darwaza, which is mentioned in old records as Natakshala Gate, was named after Mastani, the beautiful second wife of Bajirao who was from Bundelkhand."
4. Gujari Mahal, Gwalior Fort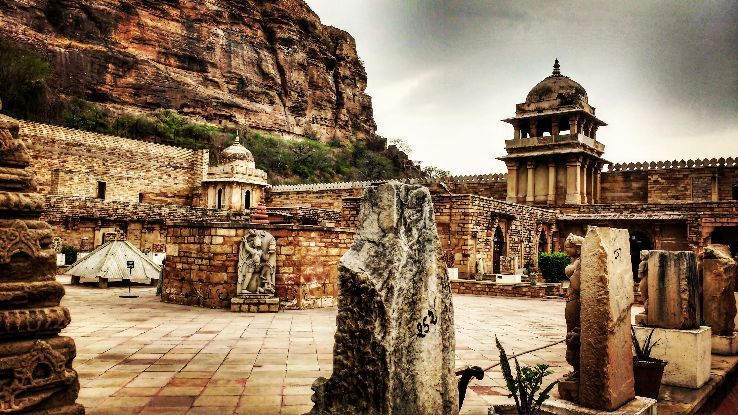 Once described by Mughal Emperor Babur as "the pearl among fortresses in India", the lofty Gwalior Fort is built on an isolated sandstone hill and can be seen from every nook and corner of the tourist town. What few visitors know is that one of the many structures at this fort — Gujari Mahal — was constructed by Raja Man Singh Tomar for his favourite queen, Mrignayani, a Gujar princess.
Once while out to hunt in the jungle, Man Singh saw a beautiful tribal girl from the Gujar community successfully break apart two bulls locked in a fight. Bowled over by her beauty and strength, the King of Gwalior proposed marriage.
It is said that Mrignayani agreed to marriage after laying down three conditions before the smitten ruler. The first was that she would not follow the custom of purdah, the second was that she be allowed to accompany the king wherever he went, including into battle, and the third was that the water from her village is brought for her to her palace!
5. Qila Rai Pithora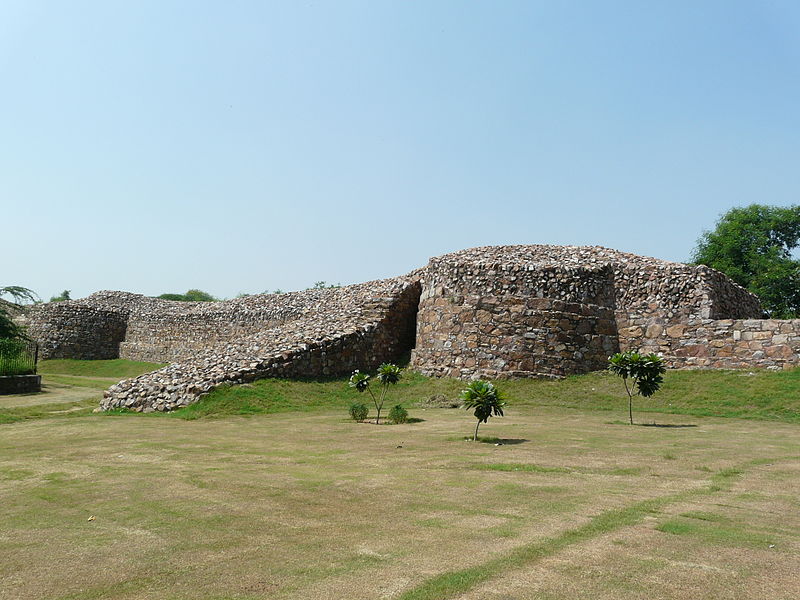 Over the years, the legendary love story of Prithviraj Chauhan (the 12th-century Rajput ruler of Ajmer) and Sangyogita has become as much part of the Indian folklore as the legends of Heer-Ranjha and Soni-Maliwal. Immortalised by the king's court poet Chand Bardai in his epic poem, Prithviraj Raso, it has been told and retold multiple times, with each narration having its own slightly-varied version.
The most popular version of the legend states that Prithviraj Chauhan and Sanyogita fell in love after seeing portraits of each other that had been created by a painter from the Ajmer court, Panna Ray. However, Jayachand, the King of Kannauj and Sanyogita's father was dead against the match and organised a swayamvar for her.
He also installed a statue of the Ajmer King at the door, mocking him as a doorman. But clever Sanyogita garlanded the statute!
Prithviraj, who had been hiding in a corner immediately sprang out of a corner where he was hiding and whisked his new wife off on a horse to his fortified city — Qila Rai Pithora. Today, the remnants of this citadel's walls lie scattered across south Delhi, a testimony to this tale of love and valour.
6. Roopmati's Pavillion, Mandu Palace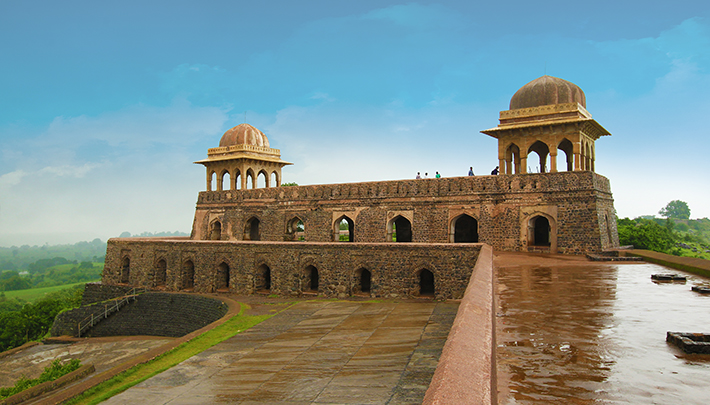 Perched on a picturesque plateau, the historic town of Mandu is home to some of India's finest heritage architecture —  palaces, tombs, monuments and mosques —as well as impressive baobab trees, originally from Africa. While all these monuments look visually stunning among their rustic rural setting, the most romantic of them all is Roopmati's Pavilion, which sits serenely overlooking the sprawling plains below.
A singer blessed with a golden voice, Roopmati was the Queen of Malwa. Sultan Baz Bahadur had met her during a hunting expedition, fallen in love and asked for her hand in marriage. Roopmati acquiesced with one condition: that the king builds her a palace from where she could see her beloved River Narmada.
He agreed and built both Roopmati's Pavilion and the reservoir of Rewa Kund for his beloved. However, their love story had a tragic ending: emperor Akbar's army, led by general Adham Khan, attacked Mandu. Baz Bahadur was killed and unwilling to submit to the invader, the heartbroken queen poisoned herself.
7. Rai Praveen Mahal
Orchha literally means 'hidden place' and it stays true to its name! Once the capital of the mighty Bundela Rajput kings, the historic town lies nestled on the boulder-strewn banks of the Betwa river. One among its many beautiful monuments is Rai Praveen Mahal.
Interestingly, the romance-infused story behind this time-tested palace is Bundelkhand's own version of Anarkali–Salim story, except that this is no tragedy! Described by poet Keshav Das in his poems, the deep and abiding love between the king of Bundelkhand Indrajit and courtesan Rai Praveen has become a part of the local folklore.
A gifted danseuse, singer and poetess, Rai was known as the "Nightingale of Orchcha" and her fame was such that it had even reached the ears of Mughal Emperor Akbar. According to a popular folktale, having heard of her beauty and talents, Akbar summoned her to Agra as an addition to his harem. But the witty courtesan spoke her way out of Akbar's heart who sent her back to the King of Orchha.
Today, Rai Praveen Palace is a popular tourist destination with fountains, underground bathing rooms and murals of Rai in various dance poses (plus one of Raja Indrajit on horseback). The fort also houses a Tope Khana (cannon foundry) and a formal Mughal garden.
---
Also Read: Seen the Padmaavat Trailer? Here's What History Says About This Saga!
---
Like this story? Or have something to share? Write to us: contact@thebetterindia.com, or connect with us on Facebook and Twitter.
NEW: Click here to get positive news on WhatsApp
We bring stories straight from the heart of India, to inspire millions and create a wave of impact. Our positive movement is growing bigger everyday, and we would love for you to join it.
Please contribute whatever you can, every little penny helps our team in bringing you more stories that support dreams and spread hope.
Tell Us More