Introducing 'AVAZ' – a product created by Invention Labs, Chennai. AVAZ provides a 'voice' to a non-verbal child with Cerebral Palsy, allowing him/her to communicate with friends, family and teachers.
Introducing 'AVAZ' – a product created by Invention Labs, Chennai. AVAZ provides a 'voice' to a non-verbal child with Cerebral Palsy, allowing him/her to communicate with friends, family and teachers. By enabling speech-impaired children to communicate easily, this device is helping them become much more independent and free from their existing barriers.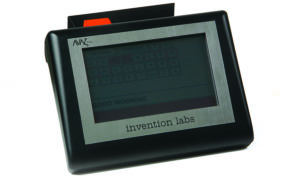 Cerebral Palsy – The Problem
Cerebral palsy (CP) is a congenital condition in which the motor cortex of the brain is damaged. People with cerebral palsy are unable to achieve muscle control and coordination. Cerebral palsy is non-progressive, non-contagious and permanent. The incidence of Cerebral palsy is 2-2.5 persons per 1000 live births, and the estimated population of CP cases in India is approximately 25 lakhs (cited from publicly available information).
Approximately 40-55% of people with CP are affected in all muscles below the head (quadriplegia and diplegia). In most of these cases, these include the muscles that produce speech, and such persons are consequently non-verbal. In conjunction with their inability to move their hands or feet in a coordinated manner, this impairment means that they do not have access to any of the traditional ways of communication.
Most children with CP are of normal intelligence, and are handicapped in education and employment primarily due to their lack of communication abilities.
AVAZ
AVAZ is an Augmentative and Alternative Communication (AAC) device for children with Cerebral Palsy (CP). AVAZ is a portable speech synthesizer which can be controlled by gross motor movements of a child with CP, such as approximate movement of the head or of large muscle groups. These movements are captured by the use of a touch-screen or an external switch to allow the child to create text sentences on the device using predictive software, and this text is read out by the device. AVAZ is thus an artificial voice for the child.
How did AVAZ achieve this?
Invention Labs began engaging with IIT Madras and Vidya Sagar to develop commercially viable Voice Output Communication Aids in 2008. Sustained research and development on the device began in May 2008 in collaboration with Faculty of Electrical Engineering and Computer Sciences Departments at IIT Madras. Invention Labs received a grant of Rs 10 lakhs under the Technopreneur Promotion Programme (TePP) from the Department of Scientific and Industrial Research, Government of India, in February 2009, which was used to fund the development of AVAZ in part.
Invention Labs continuously engaged with Vidya Sagar's teachers and students to validate the usability and impact of the prototypes of the device. After a couple of rounds of prototyping and based on feedback from children as well as teachers, the design was finalized, and the beta version of the device went into production. AVAZ was launched in February 2010 and has been warmly welcomed by the community of special educators as a step in the right direction.
The Details
AVAZ consists of two components – a wheelchair mountable speech synthesizer and text prediction software that runs on this synthesizer. The speech synthesizer has been designed to be usable by children with different abilities and has the following features:
Large 7" LCD display with Touchscreen
Speakers and Audio Jack – for voice output and audio prompts
USB port – to connect non-contact switches that get activated when they sense motion
Mono Jack port – to connect contact switches that get activated when pressed
Rechargeable battery (in-built)
Wheelchair mount (optional)
The text prediction software helps children do two things – creating sentences and speaking them out. Sentences are created in AVAZ using a technique called 'scanning'. The user can select an option by pressing anywhere on the touchscreen or by using any contact or non-contact switch that is connected to the speech synthesizer. In order to speed up text creation, AVAZ features learning and prediction. It is able to remember sentences and words used by the child in the past, and it accelerates the entry of commonly used templates. AVAZ currently supports nearly 10000 words in the English language, and many more can be added by the child if needed.
The text prediction software comes with many options to enable children to customize the device to suit their needs:
a. Scan speed can be modified to suit the child's comfort
b. Audio mode is available to help visually impaired children hear the current position of the highlight
c. New words can be added by the user to the in-built dictionary of AVAZ.
d. Frequently used sentences can be added as a 'template' for quick retrieval
Benefits to the Children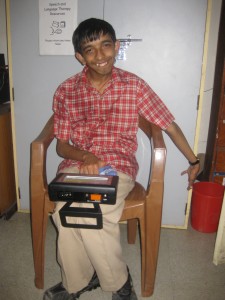 AVAZ provides a 'voice' to a non-verbal child with Cerebral Palsy, allowing him/her to communicate with friends, family and teachers.
AVAZ enables these children to express themselves – children can convey virtually any thought in their minds by creating messages dynamically and using the speech synthesizer to 'speak'.
AVAZ helps them become independent – children can interact with the device based on their ability. A number of interaction switches, contact as well as non-contact, are compatible with AVAZ and can be used to operate the device.
AVAZ allows them to communicate easily – the software adapts to the child's vocabulary, using words that are most frequently used by him/her as well as allowing the child to create 'template' messages for daily use.
AVAZ is also portable, allowing the child to carry it around and even mount it on a wheelchair.
Future Thoughts
Communication plays a very important role in our lives and enables people to make friends, influence others and interact with their communities in meaningful ways. Our goal is to enable non-verbal persons with different abilities to overcome the barriers in communication that they face with the help of assistive devices like AVAZ. Just like a person with mild visual impairment wears spectacles to correct her/his vision, we envision that most non-verbal persons will have access to and use a portable assistive device like AVAZ to 'speak' and communicate.
Invention Labs plans to leverage the many features of AVAZ to extend its use to an educational environment, where the children could be taught using AVAZ. Special-purpose applications could also be built that work in specific employment opportunities to help such children take up gainful employment when they graduate. AVAZ could also be interfaced to a PC or a mobile phone in order for non-verbal CP children to use these devices.
Since a child can interact with AVAZ in multiple ways, the same principles used by a child with CP to communicate can be extended to help other non-verbal children. Children with lower levels of CP, Autistic children, children with learning disabilities and children with multiple disabilities could all benefit from having an assistive device that suits their needs. With the appropriate application, AVAZ could potentially be useful by adults who have been temporarily or permanently impaired by accident, stroke, disease or even old age.
About Invention Labs
Invention Labs is a startup based out of Chennai and incubated at IIT Madras. Voted one of the hottest startups in India by Business Today in 2009, Invention Labs was founded by alumni of IIT Madras. With a diversity of experience gained from working for multinational corporations at different locations worldwide, the founding members of Invention Labs returned to India in 2007 to set up Invention Labs as an organization that invents products for the unmet needs of the Indian consumer.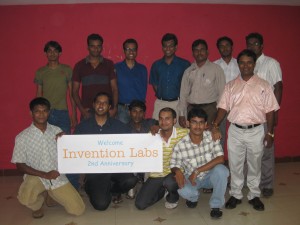 Read more about Avaz (and watch their video) here: http://www.inventionlabs.in/avaz/aboutAVAZ.html