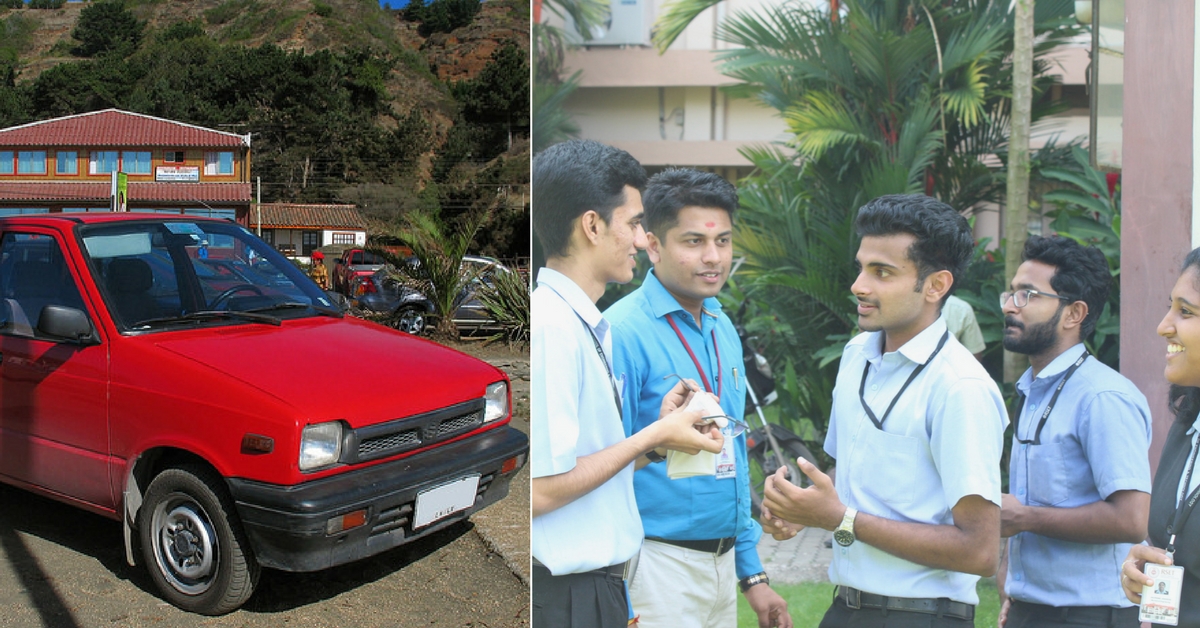 If the students can implement the idea efficiently, to a wide-scale market, then the possibilities for what India can achieve to tackle pollution, are endless.
Students of the Rajagiri School of Engineering and Technology in Kerala recently decided to revive the Maruti 800 and make it battery powered to create a vehicle for the ages.
For many of us, a glimpse of the Maruti 800 leaves us feeling nostalgic. For some, it was the first car they ever had. For others, it was a car which facilitated years of good times. Its release was met with celebration—it was a technological marvel of its time.
Its affordability and compact structure made it India's best-selling car, until 2004. Sadly, Maruti Suzuki began a phase-out, and the last Maruti 800 rolled off production lines in 2014.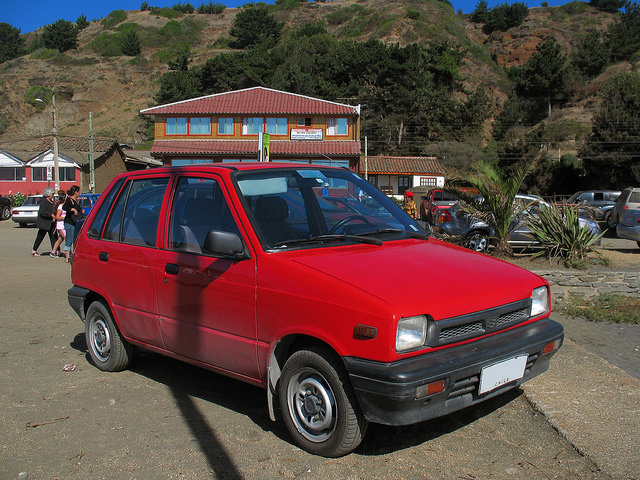 However, the innovation shown by these young students reminds us that the widely-adored car definitely hasn't breathed its last.
"The cars on the road today will have to be scrapped, melted and recycled to make way for the new age electric vehicles. These processes, from scrapping to manufacturing, will unfortunately result in pollution from working the furnaces and assembly line," says a representative from the college.
This was what inspired Anupama Johnson, Jeffin Francis, Aby Biju N and Jeswant Mathew, third year students at Rajagiri, to try and solve this issue. Their vehicle of experimentation was the Maruti 800, which they say was synonymous with the Indian middle-class.
Working under the guidance of professors Dr. John M George, Asst. Prof. Vishnu Sankar and Asst. Prof. Thomas KP, the car has been successfully converted to a battery-powered car.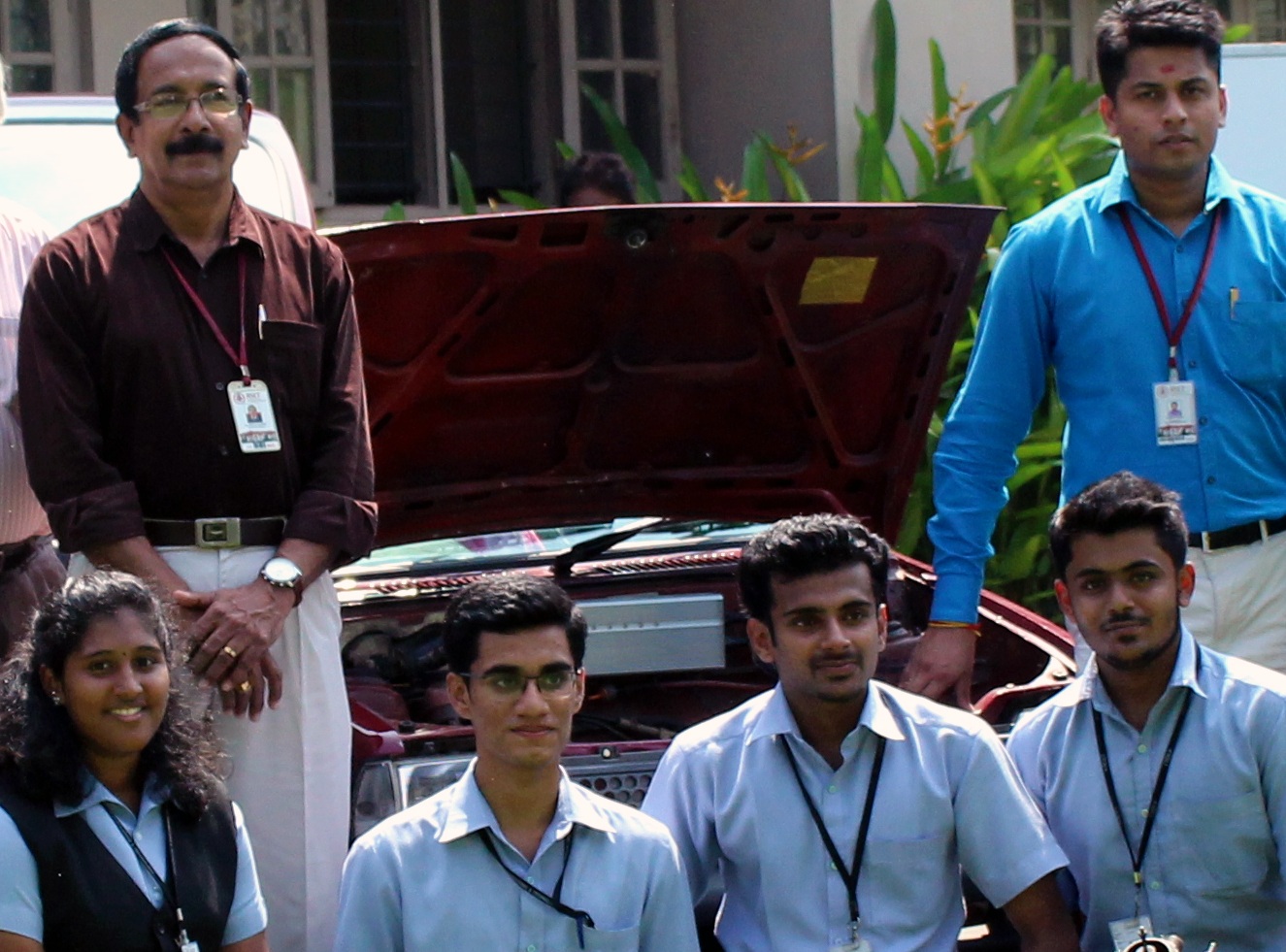 How were they able to do this?
"We replaced the petrol engine of the Maruti 800 with a 2HP BLDC motor at the low cost of Rs 80,000. The car integrates new age technologies like regenerative braking and gearless
driving, a boon to those who prefer automatic transmission," says the representative.
---
You may also like: Your Next Car Should Be an Electric Car, and Here's Why and How It Will Happen
---
After the conversion, the car was rigorously tested by members of the Ernakulam Regional Transport Office, as well as the director of Maruti Indus Motors, Mr. Afdhel Abdul Wahab, and was eventually declared on par with the original Maruti 800, with the added benefit that the loud noise of the engine had been eliminated.
This project is increasingly relevant in today's world, where pollution is a major issue. In cities like Delhi, where pollution has reached dizzying heights, the scope for converting petrol and diesel engines to battery-powered cars is extremely wide.
It is this idea that has inspired the students to eventually set up their own startup, Greenfolks India.

"They plan to convert any normal car into a new-age electric car within an hour. They are also looking at green and sustainable energy solutions, electric vehicles and pollution reduction through sustainable transportation for everyday use," explains the representative.
The invention was met with wide acclaim and has won both second place at Hult Prize International Expo as well as the Best Young Technovator Award which comes with a cash prize of Rs. 10,000 in the International Expo at St. Albert's College.
This initiative highlights the increasing need to develop eco-friendly solutions to combat the existing environmental issues faced in India. If the students can implement the idea efficiently, to a wide-scale market, then the possibilities for what India can achieve to tackle pollution are endless.
Like this story? Or have something to share?
Write to us: contact@thebetterindia.com
Connect with us on Facebook and Twitter.
NEW: Click here to get positive news on WhatsApp!