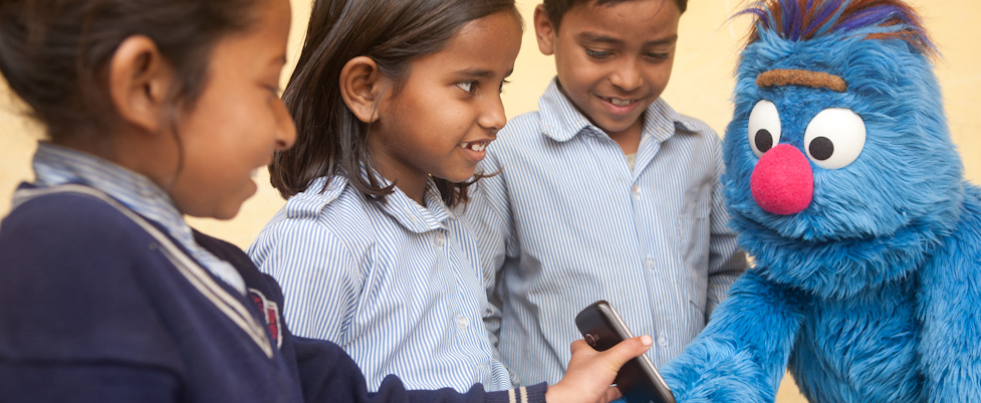 Millions of families in India are cut off from information that can help children grow up healthy, happy, and ready to learn. Read how the Galli Galli Sim Sim radiophone project is using radio as a medium to reach out to and educate students in some of the remotest areas of India.
Millions of families in India are cut off from information that can help children grow up healthy, happy, and ready to learn. Read how the Galli Galli Sim Sim radiophone project is using radio as a medium to reach out to and educate students in some of the remotest areas of India.
Shaheen, a lively schoolgirl in Mewat, Haryana, suddenly stopped attending school. It was the family's decision even though she was keen to continue her studies. However she was unable to voice her opinion. But one day she got an opportunity to reach out via Radio Mewat (a community radio station located in Mewat) and air her predicament.
The radio station was airing an episode- Kahani Sunao- and the radio jockey was urging listeners to share their stories. Shaheen used her phone to call the station and narrated her story of wanting to study further. Her father heard this over the radio and, realizing his mistake, put Shaheen back in school.
This is just one of the many cases where children like Shaheen, and others within the community living in remote areas, have gained from information and changed their lives for the better through the Galli Galli Sim Sim Radiophone Project by Sesame Workshop India .
In a country where millions of families are cut off from information that can help children grow up healthy, happy, and ready to learn, the Radiophone Project shows how technology and story-telling can bring about change.
This project was based on the reality that phones are ubiquitous and radios more common than televisions. According to their research data, the number of listeners in India has increased from approximately 230 million in 2003 to 250 million in 2013.
While the urban populace adopt new technologies, people living in remote areas, especially marginalized communities, remain heavily dependent on older technologies. In fact, some of them have traditionally been hard to reach and consequently under-served.
"Migrant families top this list. Children in migrant families do not have access to continuous schooling, as they are seldom in the same place for long enough to establish a routine. But they remain part of a community, albeit a mobile one," says Sashwati Banerjee, managing director, Sesame Workshop India.
What is the Galli Galli Sim Sim Radiophone Project?
Sesame Workshop India has merged old and new technologies in the Galli Galli Sim Sim Radiophone Project which brings educational content to children and communities who might otherwise have none. It is a combination of community radio and telephone-based systems to deliver literacy, numeracy and healthy habits content through Galli Galli Sim Sim (the Indian adaptation of Sesame Street) radio episodes.
The Radiophone Project offers families the option to access GGSS programming wherever they are, at any time of night or day, providing ongoing access to content that is both engaging and educational. The content is culturally, linguistically and contextually relevant to migrant and disenfranchised populations, to help children prepare for school and life.
As part of this project, 90 GGSS radio episodes in Hindi were broadcast across 10 community radio stations in Haryana, Madhya Pradesh, Uttarakhand, and Uttar Pradesh. Each of these episodes had messages around language and literacy, math and reasoning, health and nutrition, environmental awareness, social and emotional health.
The initiative that completely runs on grants is operated from Delhi and has a team of 35 professionals from diverse backgrounds that include early education specialists, researches, creative, program management and research people.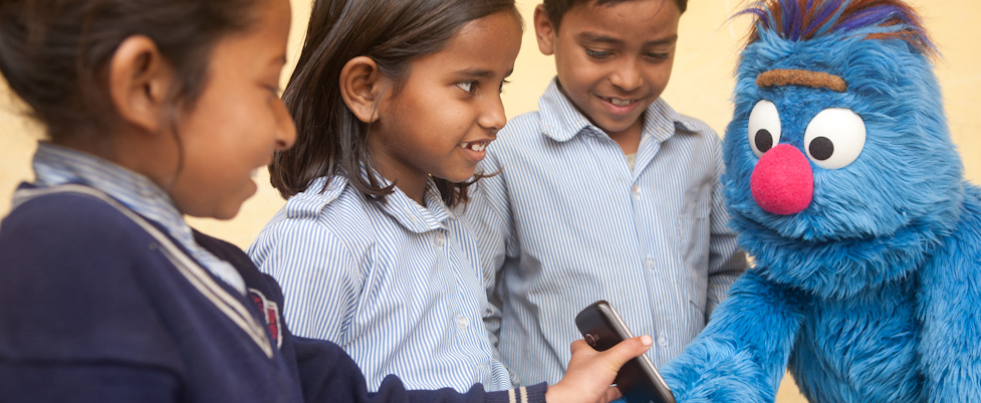 The impact
The Radiophone Project has managed to reach out to a million and half listeners. Ideosync Media Combine (IMC), conducted research on the impact at each stage of the project, and it was heartening to notethat the project impacted both communities and children. For instance, people stopped using tobacco; took their children to get inoculated; spent more time with their children; developed better waste-management systems; started using soap; saving money and going to school.
Apart from that, 34 percent children showed changes in learning levels, 30 percent stories showed changes in quality of life in listeners including three times improvement in vocabulary and storytelling ability in children exposed to GGSS content.
"While a radio show cannot change societal norms overnight, there is no doubt that this one had a significant impact in places where children and their families had little or no agency to affect this information," Banerjee says.
Creative use of technology, excellent content creation & planning and sustained community engagement & involvement has given exciting and lasting results.
"The response has been phenomenal for us. More community and commercial radio stations have approached Sesame Workshop India and have expressed interest. One parent has started listening more to his children, a child was able to convince her father to allow her to continue studying, children started brushing their teeth and some others have started using dustbins to throw garbage," she says.
The radio program continued to be broadcast on most community stations even beyond the project period, reaching over 0.5 million listeners through various broadcasts.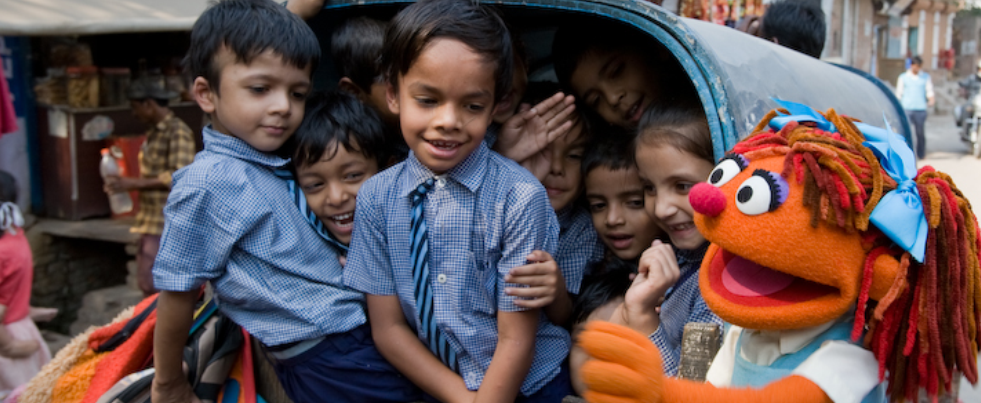 The challenge
The most challenging aspect was to convert visual medium into voice and sound-based system, and then include local content to produce relatable content.
Each episode gives messages related to language and literacy, maths and reasoning, health and nutrition, environmental awareness, social and emotional health in an innovative manner. "For example: we needed a narrative that could engage children, as in this case, lack of visual cues meant our narrator had to play a pivotal role," Banerjee says.
To increase community participation in local issues, the program design required all community radio stations to organize further community events after the launch.
CR stations brought together local leaders, key opinion leaders, regular listeners of the GGSSradioprogram and other members of the community to discuss issues of local relevance that had been identified through the program. The 10 CR stations held 60 events.
These events were designed to raise awareness around issues, such as various schemes announced by the Government of India to increase children's attendance in schools, information under the Right to Education Act, the need to improve sanitation and environmental conditions in the community, improving access to education for girls, and others.
These events provided an advocacy platform to the CR stations, and brought the communities in direct contact with the stations, thereby increasing engagement and interaction.
The future
Sesame Workshop India has already partnered with various organizations in order to scale up and expand the initiative.
"We would like to expand the initiative, while preserving the local empowerment component, which is its defining characteristic. The project has brought to light the need for creating and broadcasting chidlren's content across community media platforms. There is a very huge requirement for capacity building of community radio stations to create quality children's content and having a dedicated space for such content," Banerjee says.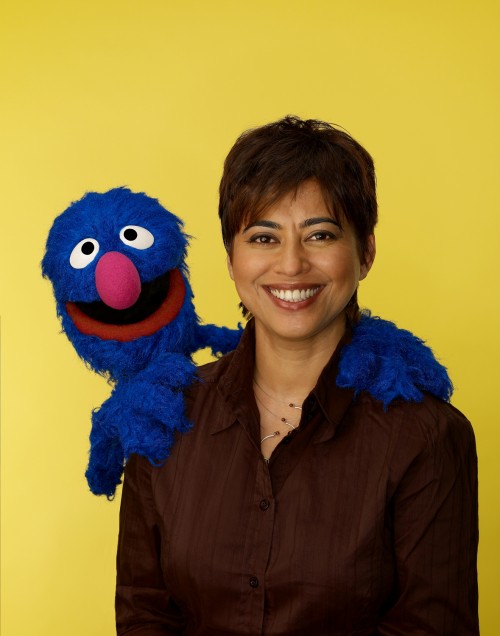 Apart from the Radiophone Project, the team also takes care of other initiatives like Learn to Read, Read to Learn in Bihar to increase Hindi comprehension and reading levels in early grades, Play 'n' Learn to improve literacy and numeracy levels with the use of digital games and apps.
"We have implemented large scale programs in partnership with the government, to improve quality of early childhood education in government run-preschool centers," she says.
In addition, in a project supported by the IDFC Foundation, Sesame Workshop India are reaching over 1,20,000 children through 6000 Anganwaadi centers in Uttarkahand. Furthermore, with support from the Michael & Susan Dell Foundation, they reached out to over one million children through the Mobile Community Viewing and in-AWCs (Anganwadi Centres) interventions.
"Our biggest lesson has been the reinforcement of the belief which Malcolm Gladwell rightly pointed out in his book The Tipping Point 'Sesame Street was built about a single, breakthrough insight: that if you can hold the attention of children, you can educate them'," Banerjee says.
Though education is the future of any country, there are many remote areas which are deprived of this basic right and necessity. The Galli Galli Sim SimRadiophone Project comes as an interesting solution to one of the biggest problems of the country. Watch the video to understand the project better.
Want to know more about the project? Mail them at- shobha.kapoor@sesame.org
Like this story? Or have something to share? Write to us: contact@thebetterindia.com, or connect with us on Facebook and Twitter (@thebetterindia)