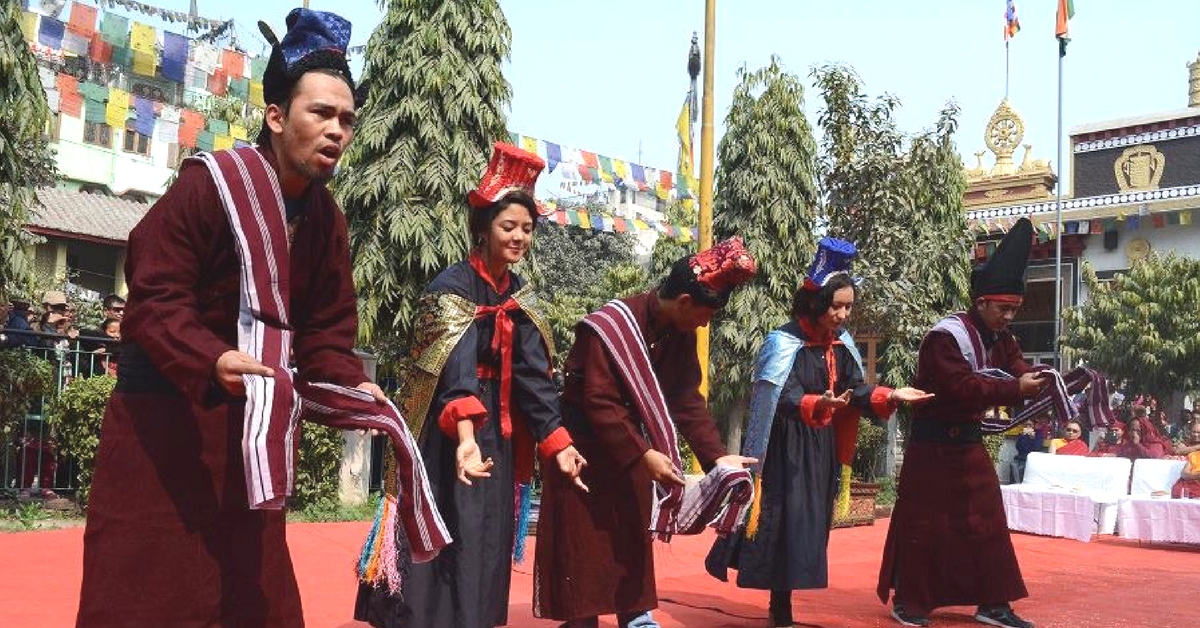 Rapid economic and social transformation has raised uncomfortable, yet important questions of identity.
In a very short span of time, Ladakh has undergone a remarkable social, political and economic transformation. These changes have left an indelible mark on a region marked by close-knit communities, raising uncomfortable, yet important questions of identity.
At the centre of this discourse are young Ladakhis who migrate out of the region for education and employment opportunities. Speaking to a cross-section of young people, their feeling of dislocation and loss of cultural identity are evident.
It reflects the "conundrum of a class of youth that is trying to negotiate a globalised cosmopolitan lifestyle and desires on the one hand and their ethnic distinctiveness and identity on the other," writes Sudha Vasan, a professor of sociology in the Delhi School of Economics for the Economic and Political Weekly. These conversations permeate into the public and private sphere.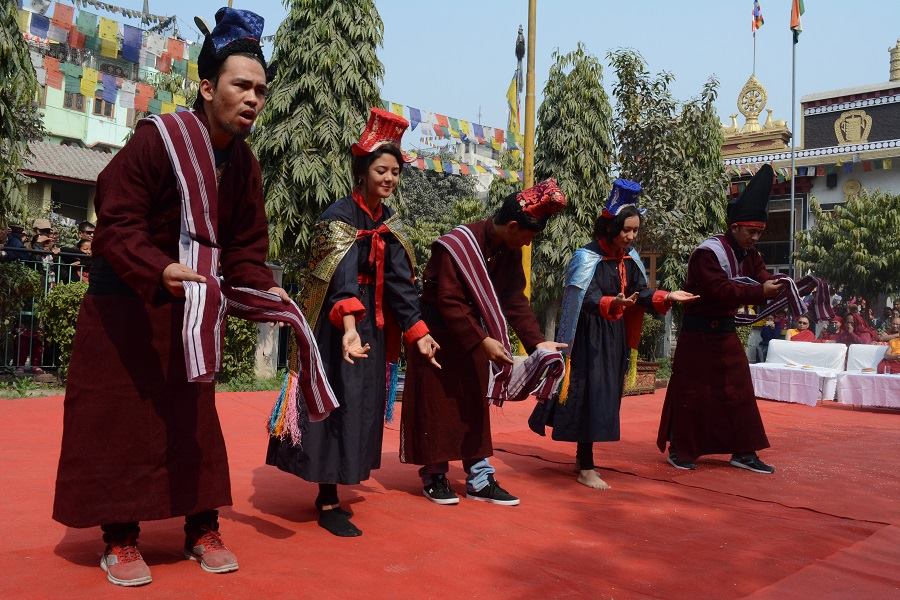 Religion holds a central place in any discourse on Ladakh. In Leh and Kargil district, the chief administrative centres of the region, the demographic and religious composition plays a critical role in determining questions of identity.
Leh is predominantly Buddhist with Sunni Muslims the most significant minority. Kargil, meanwhile, is mainly Shia Muslim, with a sprinkling of Sunnis and Buddhists. The political ramifications of this demographic dynamic will require a separate article.
Escaping the religious fault lines in this region is hard. "The increasing competitiveness of religious orthodoxies and the deepening exclusionary sense of communal identities among both Buddhist and Muslim Ladakhis have been observed by several commentators.
While there has been no communal violence in Ladakh since 1989, cleavages along religious lines remain. The strong emphasis on youth culture and identity is clearly influenced by this specific communal history," writes Vasan.
At the centre of this discourse is the youth, who are compelled to adhere to the cultural boundaries set between communities.
"Growing up in Kargil, my parents compelled me to study the Quran, even though I wasn't particularly interested in it. At home and school, it was my Muslim identity that took precedence. But when I stepped into Delhi for college, all that changed, and I was clubbed alongside my fellow Buddhists from Leh and North-easterners because of my ethnicity. Although things tend to get a little heated between students of both religious communities in Chandigarh and Srinagar, I got along very well with my Buddhist friends from Leh. When I return to Kargil for the holidays, however, it's more of the same," says Murtaza Ali, a PhD student.
Any attempt to steer away from these artificially constructed boundaries results in communal backlash especially in the context of marriage and conversion.
A Buddhist woman's decision to convert to Islam and marry a Muslim man from Kargil last year created a wave of communal tension. Women have it harder with the weight of an entire community's expectations disproportionately falling on them.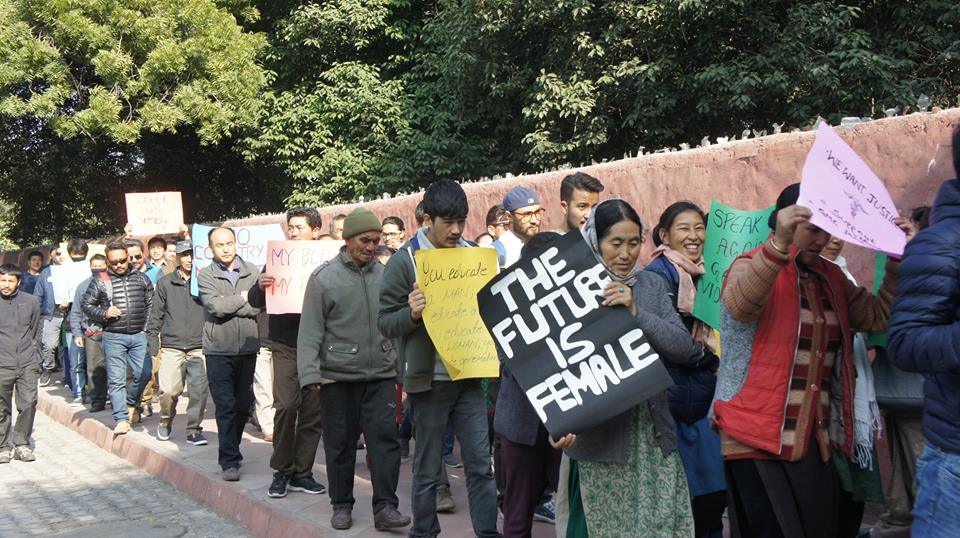 "But the youth are also at the crossroads of the local and the global in this society in transition, and migration, both in perception and in actual terms, weakens the control of community authority," writes Vasan. This is what creates further anxiety in local communities.
It's no surprise that many families in Ladakh, at least those who can afford it, send their children away to cities like Delhi and Chandigarh for their education, while Srinagar and Jammu are less-expensive options, considering the quality of school or college education back home.
Children from families that can't afford to send them outside tend to either drop out of school or college and instead get into the tourism business or join up with the Ladakh Scouts regiment.
Divisions between those who leave Ladakh, and others who can't, play along class lines. When youngsters come back to Leh for their holidays, it evokes a wide variety of reactions among those who could not. Some view them as role models, but others express their displeasure over what they perceive as arrogance while expressing their sense of cultural superiority.
"Kids (studying outside Ladakh) are forgetting their culture. Many don't even speak Ladakhi. Why are they ashamed to express their tradition? This is unfortunate," says a prominent Buddhist community leader.
This sort of a reaction isn't limited to those without the opportunity to study or work outside Ladakh, but even people who've been back home for years.
"Although Delhi was great fun, there are a lot of factors working against you. A hostile work environment for a woman, the people, and the high cost of living were just some of the factors that worked against me," says Stanzin Dolma. Even though her new business venture back home doesn't generate the same amount of income, Dolma believes life is a little easier.
"However, I feel a real sense of disconnect with people back home. I speak the language with a certain accent, and people tend to judge me for it. There is little that binds me to my people back home," Dolma adds.
What makes this problem rather more acute is the feeling of dislocation and alienation in Indian cities. Young Ladakhis feel a sense of belonging to both India and their unique cultural and ethnic identity. In the major Indian cities, however, both these sensibilities are affronted.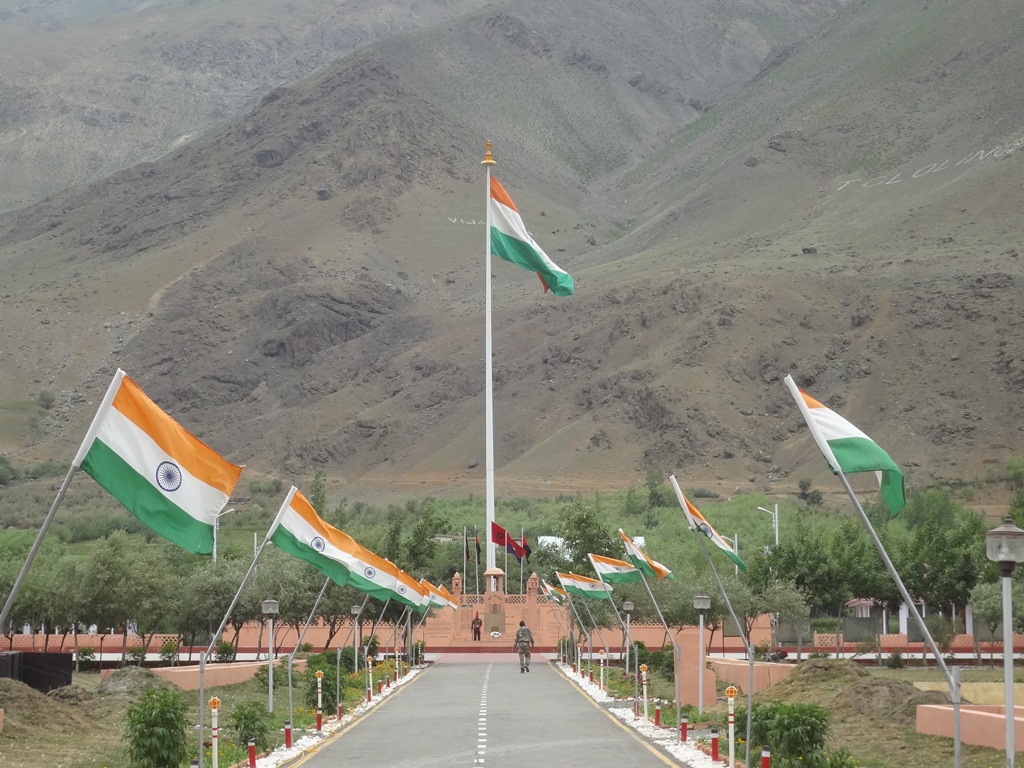 "Many mainlanders cannot even tell the difference between someone from the Northeast and Ladakh. For them, we look the same. It's not rocket science that we end up hanging out with them. We are both minorities in this city, and tend to stick up for each other," says Nafisa Sheikh, a recent graduate of Delhi University.
Read also: Lion of Ladakh: The Legendary Soldier Who Saved India While Still a Teenager!
Thanks to the rapid advancement of tourism, the internet and greater cultural engagement, this perception is slowly changing.
Nonetheless, the fact remains that people from Ladakh have a markedly different relationship with the Indian state than those from the Northeast, and that reflects in their identity.
However, more Ladakhis are slowly starting to move out and exploring the contours of this country. The rapid growth of the tourism industry has significantly changed this dynamic.
With plans to open an all-weather tunnel through the Zojilla Pass, linking Ladakh with the rest of the country throughout the year, this dynamic is on the cusp of undergoing a further transformation.
How Ladakh deals with this change will determine the fate of these communities.
Unplanned construction, the tremendous spurt in vehicles, abandonment of traditional farming practices, poor waste management, mass migration from the countryside to urban centres in Ladakh, and the disturbing consequences of global warming have left the region in a precarious situation. The damage to this delicate eco-system could be irreversible.
A return to tradition does not merely mean abiding the rules of community and religion, but an acknowledgement of the sustainable ways of living that once governed this region.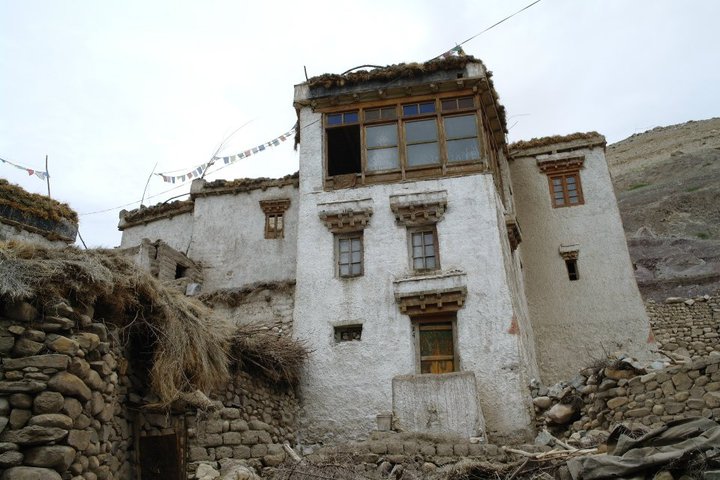 Herein, lies the solution for the younger generation, who feel a sense of dislocation and cultural alienation. While youngsters are at the receiving end of criticism for their cultural ignorance, local communities aren't doing a great job of preserving traditional ways of living, which are sustainable. Tsering Dolkar, a young entrepreneur, who studied in an elite boarding school in South India, and worked abroad, has come back to build an eco-friendly resort near Leh.
"For the last two years, I've been involved in construction work, trying to build something sustainable. All the necessary research has led me to believe that our traditional form of construction (compressed mud bricks, traditional toilets) is the best, which many at home fail to understand. It was sad to know that most contractors and workers in Ladakh aren't even aware of these traditional techniques," she said.
Besides learning the local language and traditions, this cultural engagement must go hand-in-hand with recognition of traditional, yet sustainable ways of living. This requires an understanding of the deep bond that once existed between the people and their natural environment.
Regeneration of the local economy, especially the micro-small & medium industries, is another avenue for social engagement. Young Ladakhis, who work or study outside the region, can impart their expertise here, as witnessed in the recent Looms of Ladakh initiative.
Read also: How an IAS Initiative Is Weaving Pashmina's Profits Back to Ladakhi Women
"We cannot replicate the same culture that existed 100 years ago, but an insistence on the wider representation of a minority culture and accepting the need for an ecologically sustainable economic model rooted in tradition at a time of material stratification and environmental crisis will inevitably help in affirming an identity of self and collective, and eventually belonging," says Kunzes Wangmo, who recently completed her Masters from Panjab University.
There is no guarantee these solutions will heal these social fault lines rooted in a complex dynamic of history, nationhood, regional identity, religion and class. What's eminently possible is a greater engagement between young Ladakhis and their roots.
*Names and identifying details have been changed to protect the privacy of individuals.
Like this story? Or have something to share? Write to us: contact@thebetterindia.com, or connect with us on Facebook and Twitter.
NEW: Click here to get positive news on WhatsApp!
We bring stories straight from the heart of India, to inspire millions and create a wave of impact. Our positive movement is growing bigger everyday, and we would love for you to join it.
Please contribute whatever you can, every little penny helps our team in bringing you more stories that support dreams and spread hope.