Everyone knows the benefits of planting trees: cleaner air, good monsoons, no global warming. But most of us don't get the time or sometimes don't really have the inclination to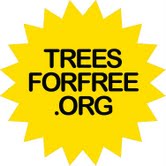 Everyone knows the benefits of planting trees: cleaner air, good monsoons, no global warming. But most of us don't get the time or sometimes don't really have the inclination to go that extra mile to plant a tree. Trees for Free is a wonderful organization that has taken up this initiative in Bangalore. They involve volunteers and companies, inspiring them to give back to the environment. Corporate houses can become a Tree Planting Member as part of their CSR activity and adopt a cause whose benefits will be felt across the globe for years and generations to come.
Individuals can become a 'Tree Planting Member' , by donating a minimum of 100 Rupees for 1 tree a month.
Here's an interview with Janet Yegneshwaran, Founder of Trees For Free.
Q: What was the inspiration behind Trees For Free ?
In 2005 when I wanted to start a Trust in memory of my late husband, there was lot of tree cutting in Bangalore and everybody were crying over this. So I thought it is better to be positive instead of crying over the felled tree, and started planting trees.
Q: What was your background before starting Tree For Free? The obstacles you faced in setting up the organization?
I was a landscape artist before I started Trees For Free. Initially I had to go around the neighbourhood with friends, and volunteers, knocking on doors to ask them if they would look after a tree planted in front of their house. Most of them were for it except a few who preferred keeping the place for parking of their car and some of them did not like the idea of a tree in front of their house as the trees shed a lot of leaves and they will have the added job of sweeping the leaves.
Q: I believe a lot of us want to plant trees, but we don't know where to plant, how does Tree For Free scout a site for plantation?
Earlier we used to go door-to-door. Now with the media exposure, people who want to plant trees, who have found places for planting and who are ready to look after the saplings planted have started contacting us. Now our role is to only plant it for them.
Q: What is the kind of socio economic, ecological impact the organization is generating?
People who want to plant trees inside their compound, on their roads and nearby schools etc., and who have no monitory support or do not have the know-how of planting can now contact our organisation and we plant it free for them.
Similarly, Corporates and green groups who want to plant, who can afford the expenses but do not know how and where to plant, can come to us. We will not only show them the place to plant where it will be looked after, we will keep the place and the saplings ready for planting .They and their representatives can come to the site of planting and plant it themselves. In case they are unable to, they can still sponsor the saplings and our volunteers will plant it for them.
Lot of trees are being cut in Bangalore, almost every day and lots more are on the anvil. Our aim is to plant trees all over Bangalore wherever they could be looked after, to see that
the greenery is brought back to Bangalore.
Q: What has been the general feedback of volunteers?

All our volunteers are very happy to plant trees. Most of the places where we plant are filled with debris and filth all over. When they start planting, in the frenzy they do not see any of these. They put their hands without even thinking and plant trees. The feedback is great and they spread word about our website to their friends in turn.
Q: Any corporate partners, sponsors you are associated with?
Many corporates have been partnering with us – Yahoo! Software Development Pvt. Ltd. plants trees for the birthdays of their employees. Harley Davidson has collected fees for test drives for Trees for Free. Aditya Birla Group has kept a portion of the price on Van Heusen Cotton Shirts for tree planting. Once, the car in which we were carting the saplings broke down before time and the Volunteers and Applied Materials India Pvt., Ltd, have come forward to contribute and we have been presented with a 5-seater Bolero Camper Gold with a tipper to facilitate transport of trees, workers, tree-guards and tools.
Shell, Perot Systems, WPA World Class Service, Applied Materials, India Pvt. Ltd., etc., have all been sponsoring the tree planting.
Q: Could you explain the various initiatives Trees For Free is running? Like the Gift For Free ?
CSR is a huge part of what we do. We also have Gift Certificates which we issue to people who want to sponsor trees and gift them to friends.
Q: How do you plan to take it forward?
There is a lot of space in Bangalore for trees and lots more are becoming empty every day. People from Schools, Colleges, Hospitals, Gated Communities etc., have started coming forward to ask us to plant trees for them. We have been covering a distance of only 30 kms
from the city center so far. Now we have started getting requests from places like Ramanagaram (a district near Bangalore).
We have already planted trees in a village school in Muthur, 75 kms away from Bangalore and in Malur. We hope to take this initiative to many further places. We also hope that Corporates come forward
to sponsor bamboo tree-guards so that we can start planting on the roadsides wherever people have shown us the place to plant.
The Better India Team wishes Trees For Free all the best in making this country green.
Contact Details
Site: http://www.treesforfree.org/
Blog: http://treesforfree.blogspot.com
Facebook: http://www.facebook.com/treesforfree/