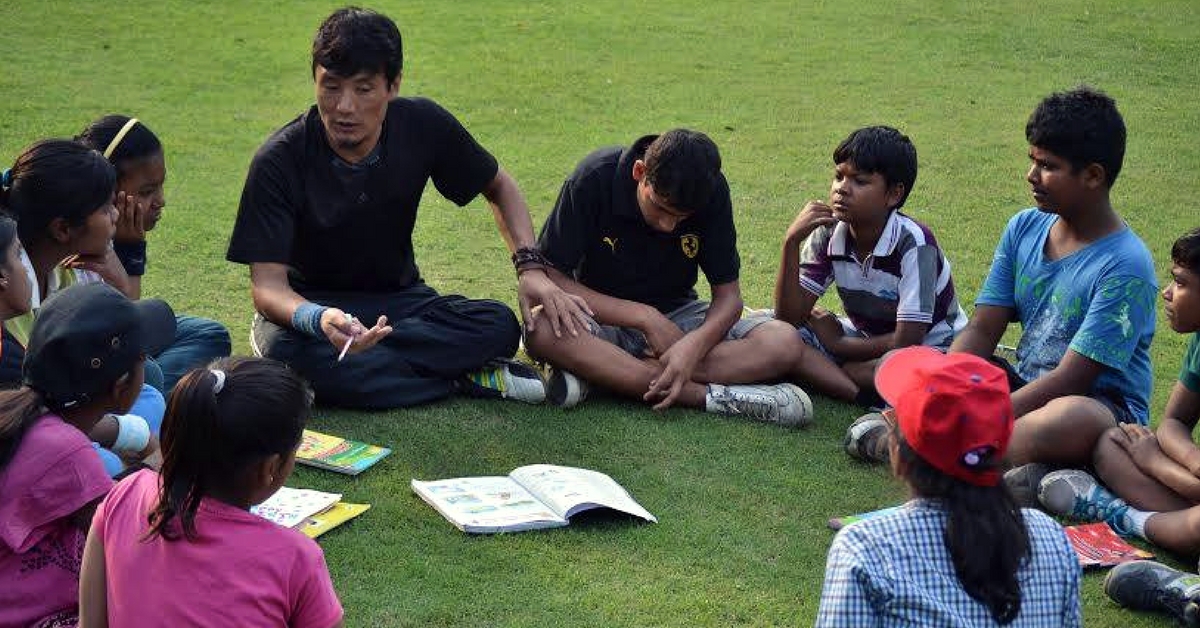 A sustained interaction between people who belong to the Northeast and the residents of the city they are living in is the first step.
Racism for us, the people from the Northeastern states, is not just a term but an ugly experience, which we face over and over again, courtesy the rest of the country. It may be a mild form like name calling or an extreme one like being assaulted or even murdered.
Almost everyone who hails from the Northeast, but has lived, or is living in a different part of the country has faced racial abuse at some point in time. It is that ugly feeling which takes away our sense of belonging and makes us feel like a refugee in our own country.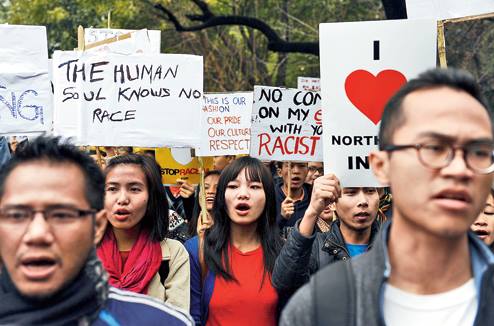 In my view, the root of this behaviour seems to be the existence of a deep-rooted negative mindset about the Northeast and its people.
While on the one hand, there are a large number of our fellow countrymen who seem to know nothing about the region and rule us out of their idea of India, there are the ones who know, but find it hard to accept facts.
This was beautifully portrayed in one of the promotional videos of Kaun Banega Crorepati (KBC).
In the video, a young woman from the Northeast is seated on the hot seat of KBC facing Amitabh Bachchan and is asked to name the capital of Nagaland. The girl chooses to use the lifeline—audience poll—and the audience, in turn, gives the correct answer with an overwhelming majority.
Amitji then says with a grin, "Sab jante hai," (everyone knows) to which the girl replies, "Jante sab hai Sir, par mante kitne hai?" (everyone knows, Sir. But how many of them accept this?)
---
Also Read: This Youth from Arunachal Is Badminton Coach to 40 Underprivileged Kids in Delhi
---
For racism to end, and to achieve the ideals of National Integration, this mindset needs to change, and I believe such a change can be brought about in three ways:
1) The government should make a provision to educate and sensitise the people about the Northeast, its people and culture from the school level itself.
2) On a personal/individual level, what is needed is a continuous interaction between people who belong to the Northeast and the residents of the city they are living in. This will help foster an in-depth understanding of each other's lifestyles, languages and worldviews. Such opening up and interaction will help dispel many of the myths and stereotypes that are common to the Northeast.
3) I also believe people from the Northeast should also be willing to accept their shortcomings and faults, because we have also contributed to an extent in creating such stereotypes and negative mindsets in others mind.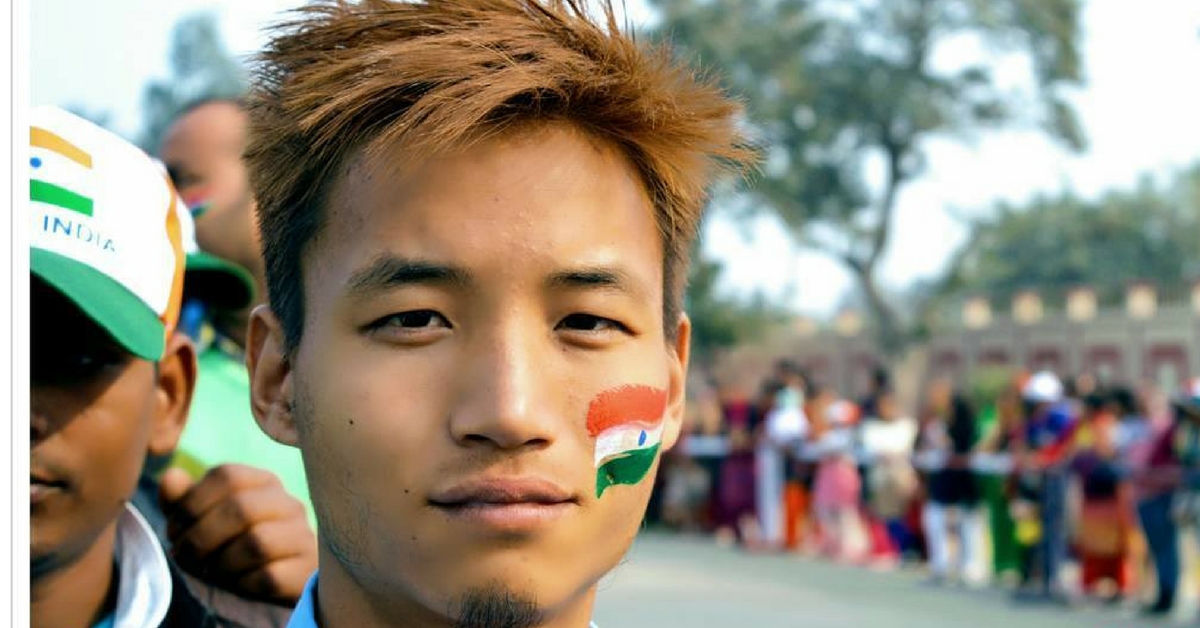 I say this from my own experience of running an initiative to help the underprivileged children of Delhi since 2013. I have been grooming about 40-45 children through badminton and study classes every evening. The result has been tremendous with several of them winning at different levels.
All these years through my work, I have had the opportunity to interact with a large number of people —especially Delhiites. Starting with my students, then their parents and finally with my ever growing number of well-wishers and supporters from all walks of life.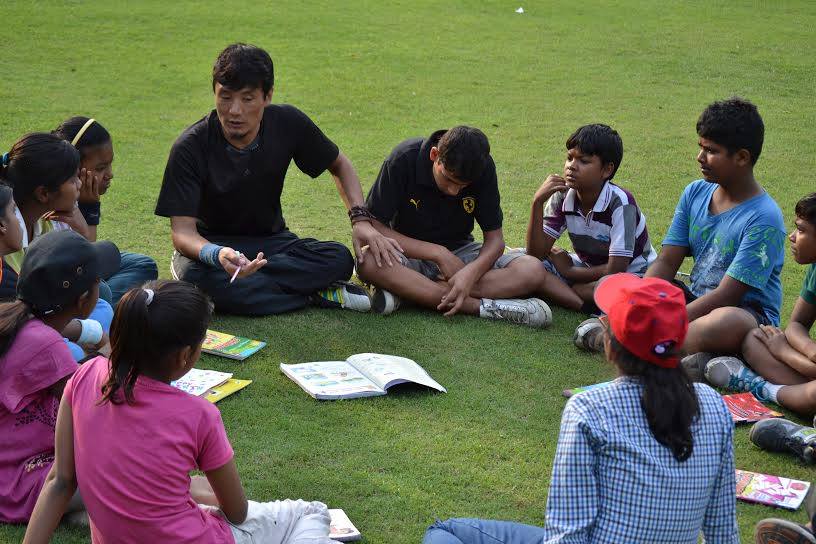 Not once have I come across any case of racist behaviour directed at me. My face has never been a hindrance, and I have always received immense love and respect for my work and wholehearted support from everyone. I get invited to their homes all the time. Not as a guest but as a member of their own family.
---
Also Read: 'We Are Indian Too' Slogans Will Not End Anti-Northeast Racism, Here's Another Idea
---
I believe all this was possible only because of long and continuous interaction I had with everyone. And they being open and receptive on their part. This initiative that I started has now taken the shape of a community movement with blessings from everyone.
I hope my example, a youth from the Northeast who has received so much love from the people of Delhi (instead of racial profiling), brings some new hope and helps in bridging the gap, that does exist.
(This article has been written by Jambay Gyaltsen Chetan)
Like this story? Or have something to share? Write to us: contact@thebetterindia.com, or connect with us on Facebook and Twitter.
NEW: Click here to get positive news on WhatsApp!