When leopards encounter humans, it is quite traumatic and scary for the cat.
Most people who pay attention to wildlife-related issues are aware of the human-tiger conflict in India, but there is another big cat in town making an even bigger ruckus—the Indian leopard.
Not a month goes by without newspaper reports about the attack by a leopard on humans, followed by days of reporting of the hunt for the cat, and invariably, ending with the capture or death of the unfortunate animal. For every headline which speaks of cute cubs being rescued, there are horrific instances where villagers have burnt an animal because it dared to sneak into their midst. India is indeed a place to test the leopard's survival—leopards in large numbers, live outside protected areas, often alarmingly close to human settlements.
The term 'man-eating leopard', romanticised by Jim Corbett, strikes fear into the hearts of people, many of whom might never actually witness one in the wild.
It is indeed ironic that in India for all the hype and bad publicity the leopard gets there is a higher chance of people dying due to civilisation.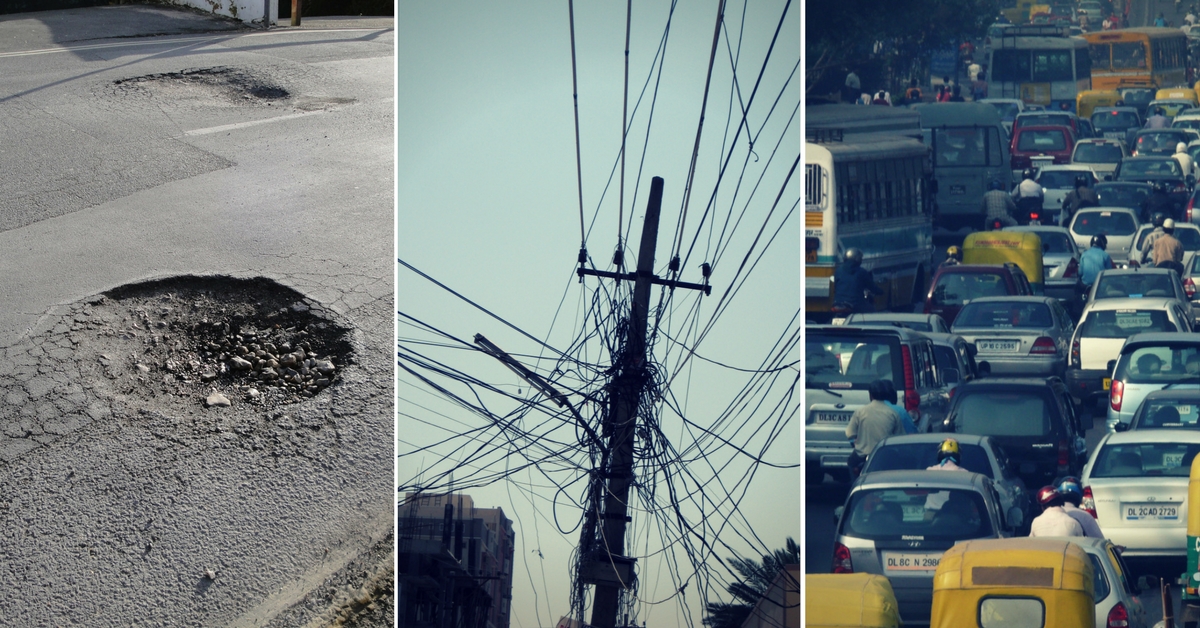 Road accidents, electrocution, and rail accidents claim far more lives than leopard attacks, but the attacks gain more popularity because people can blame something else, not their own carelessness.
Dr Vidya Athreya, an expert who studies leopards, and is associated with the Wildlife Conservation Society, was based in the town of Akole, Ahmednagar district, for five years, and during her stay there, she found leopards everywhere. 11 adult leopards would roam around the town throughout the day. Why such a high density of wild animals in such a densely populated area?
The answers were plain as day, yet startling. It was again the age-old concept, where feral animals like stray dogs, pigs and other small animals rely on open trash dumps, and meat markets. The leopards, in turn, have made these animals their prey base. A study by Dr Athreya showed that 87% of the leopard's diet in this area, came from stray animals—dogs made up 39% of the prey base, domestic cats around 12%, and livestock, surprisingly minimal, at 11%.
This is startling because livestock was more abundant than dogs, in the area. The above study cements the fact that leopards, though considered wild, are living off human-related food sources.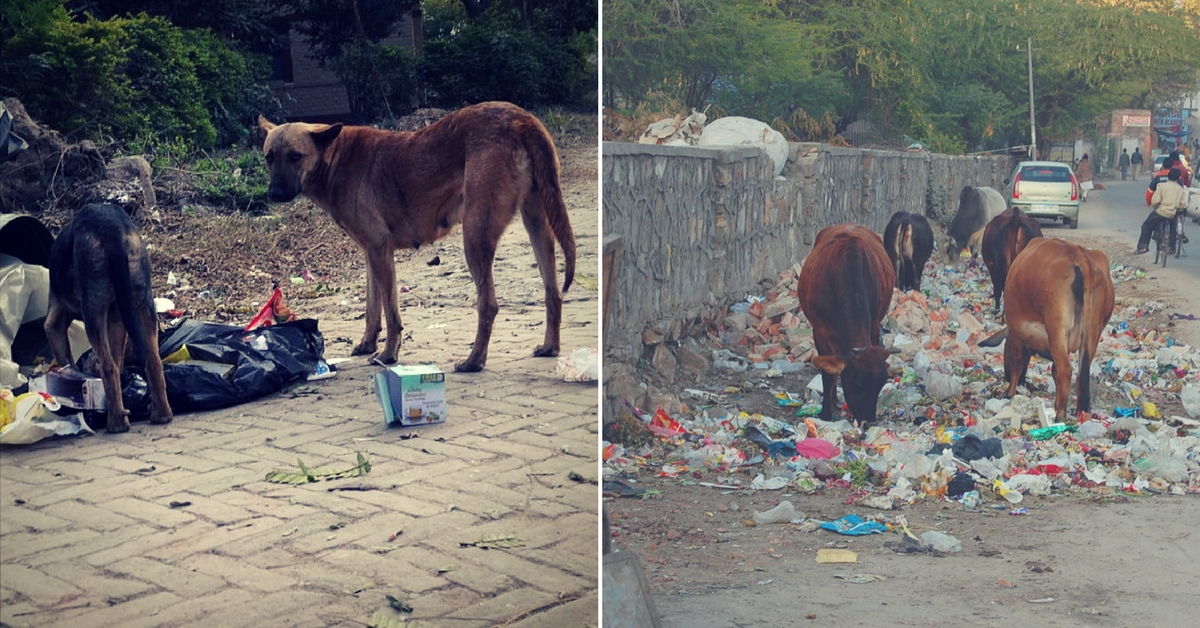 The small percentage of wild animals that make up their prey base are civets, monkeys, birds and mongooses—a far cry from the deer that the big cat usually hunts.
In the 1980's, the Government introduced irrigation schemes. This led to the cultivation of sugarcane in the otherwise dry Akole region and provided the perfect hiding place for leopards, where they hide and eat dogs, and other stray animals when hunger strikes.
Another study threw up yet another factor. During 2001-2003, attacks in and around Junnar increased, co-incidentally after the Government started relocating hundreds of leopards after livestock attacks. The captured animals would be released around 20 miles from the area, as is usually the case.
Dr Athreya and her team found the incidence of attacks increase by around 325%, with fatal attacks doubling.
The reason—the trapped cats, boxed and traumatised by humans, would acquire behavioural problems.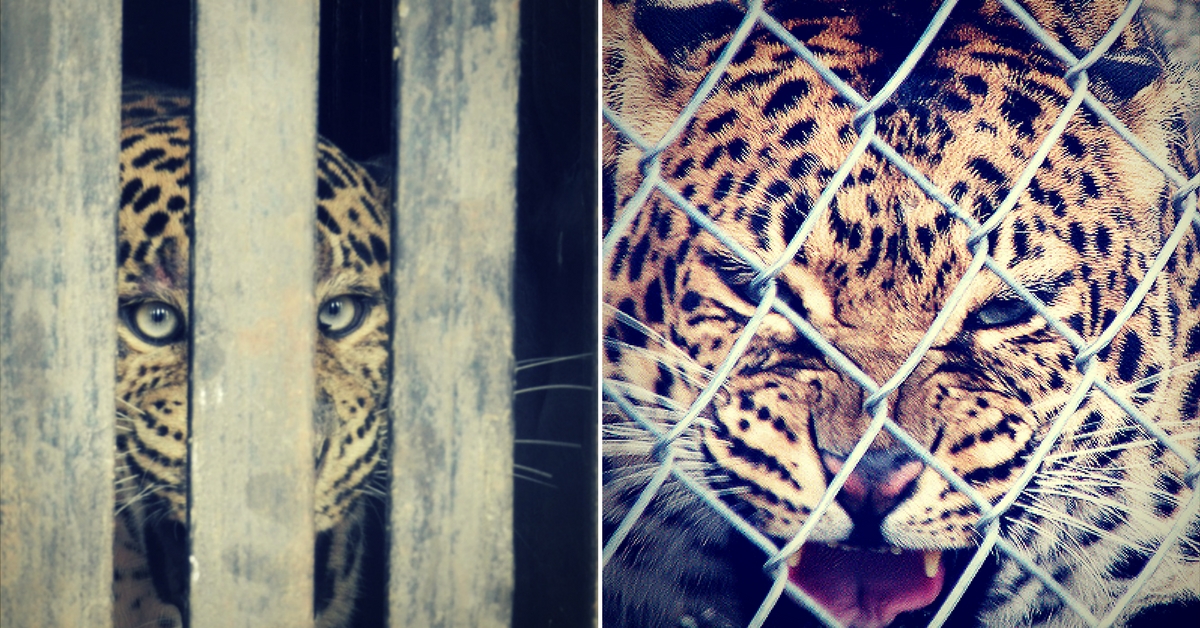 Also, these cats have a large territorial range—something that the authorities did not consider. A leopard would more often than note, find itself in the territory of another.
Another study revealed that relocating cats might not be the best solution. This was observed in and around the Sanjay Gandhi National Park, where relocating leopards often opened up the territories for new ones, who weren't so well-versed in co-existing with humans.
People in settlements around parks are used to, and welcome the leopard's presence. Near the Tungareshwar Sanctuary, located between Vasai and Virar, not far from Mumbai, there is the Chinchoti bypass, home to many tribal settlements like the Warli and Mahadeo Koli communities that call these forests home.
There is a temple of the village goddess in almost every village, and adjacent to the goddess's idol, there is another statue—Waghoba.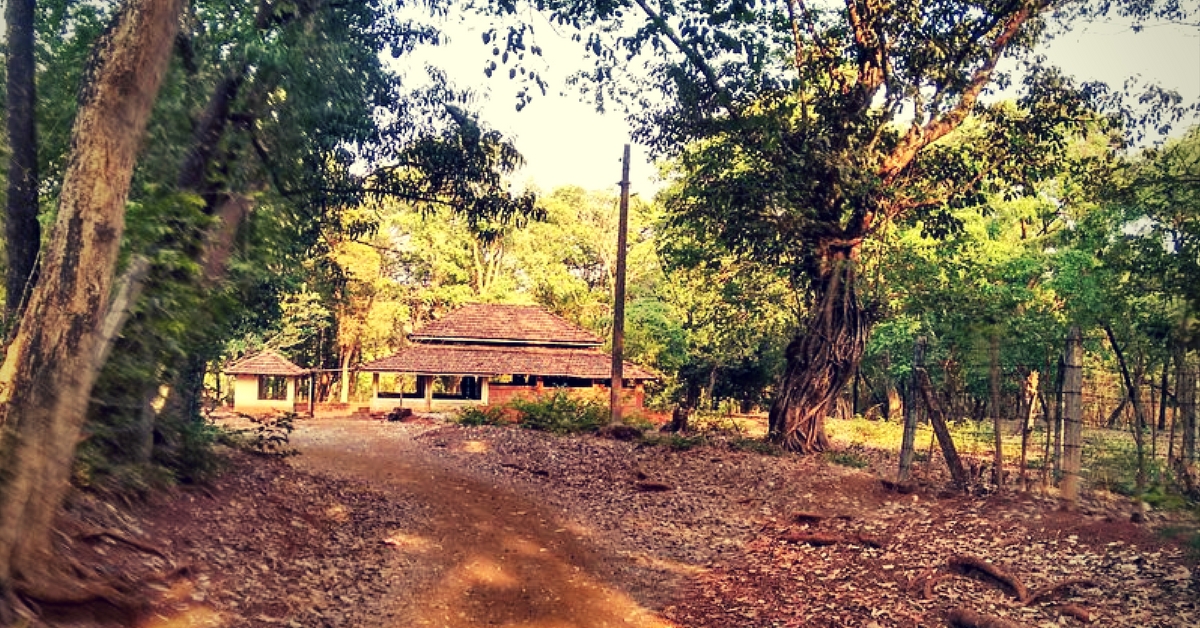 The tribals regard Waghoba as a big cat deity, revered as the king of the jungle, The tribal communities depend on the forest for survival, and have built an almost spiritual connection with it, as part of their culture.
The Waghoba deity is worshipped with reverence, in the belief that it will protect them and their cattle, from potential leopard threats. While people of the land, more specifically tribes, manage to incorporate wild animals into their traditions, many others do not. These stories might be a great way to understand these secretive and timid cats.
In an article in the Indian Express, Dr Athreya explains how large cats can walk hundreds of kilometres, searching for prey. Humans in India average a population density of 300 people per square kilometre.
Leopards don't prefer competing with tigers, for prey. Hence, in densely-populated tiger areas, leopards are few. Outside these dense forests, there are villages. The leopards thus make do with the thin sliver of land, between reserve and community, preying on small feral animals.
Livestock loss due to wild animals is an age-old problem, with humans coming up with solutions for them, time and again. However, these are usually based on exclusion, removing the offending cats and relocating them somewhere else-always not the best idea A relocated cat, is a disturbed and a traumatised cat, stressed and nervous—not a good trait when confronted by a human.
Leopards are usually shy, and scared of humans, like most other wild animals.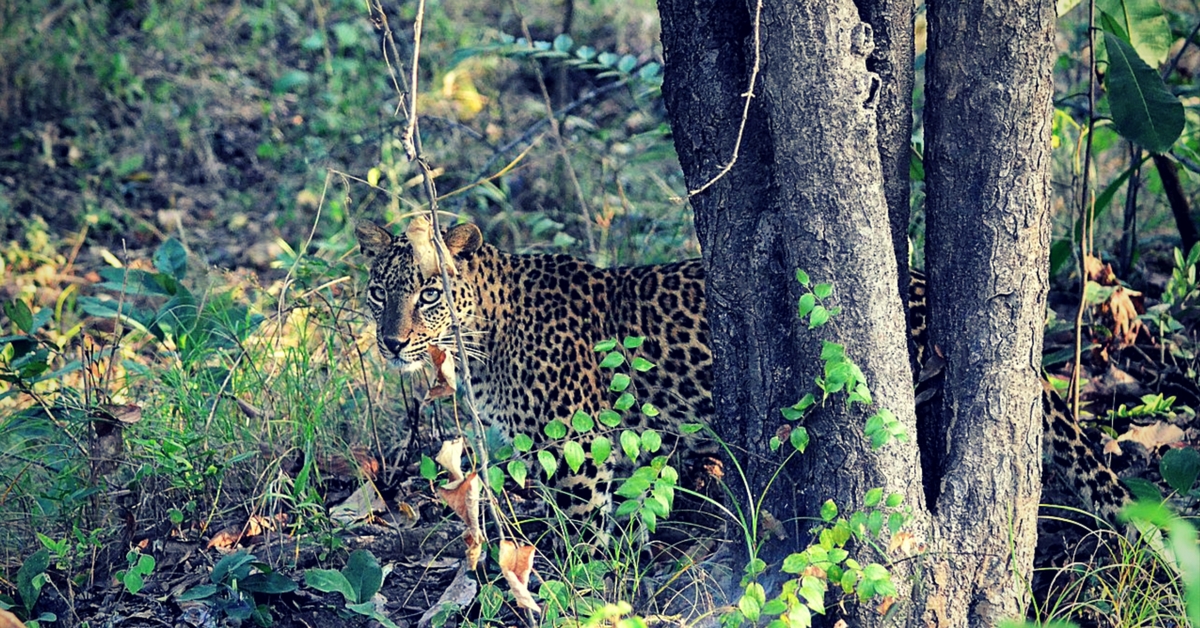 Even more so, because the animals have developed the idea that unlike themselves, humans kill for fun, not for food. A leopard that wanders into a human settlement is probably as terrified of the people, as the people are of it.
Camera traps set up in and around the Sanjay Gandhi National Park, show leopards preying on dogs and chickens. Perhaps it is the human footprint that attracts them? Small feral animals are easy prey, even though they might not be the ideal food. But you make do with what you get right?
The Sanjay Gandhi National Park is just 104 square kilometres and is occupied by 30 odd leopards. All this, in a city that has more than 28,000 people per square kilometre. Therefore, human-leopard conflicts were inevitable.
When relocation was doing more harm than good, authorities came up with an initiative-the Sanjay Gandhi National Park Experience. The indigenous Warli tribe, residing in the park helped. The initiative wanted to bring a change in the mindset of the people. The study covered critical points—camera traps caught the leopard's movements, while their movements in areas outside the park were recorded.
The researchers found that in spite of there being an abundant prey base in the park, feral animals like dogs and pigs were abundant. The initiative then trained forest officials in various aspects, most importantly in the task of redressing a situation. They were taught to tranquilise the animal, if necessary.
The third stage was to develop partnerships. For this, the authorities discussed with the municipal corporation, to provide better street-lights, and safer public toilets, and manage the garbage that attracts stray dogs. The police force was also sensitised, to prevent an untoward mob incident, in case a leopard was sighted. Media houses were requested not to sensationalise the news. The final stage, was to sensitise the public, and inform them of the do's and don'ts, in case of a leopard sighting.
This move, from sensational news to sensibilities, is a much-needed one.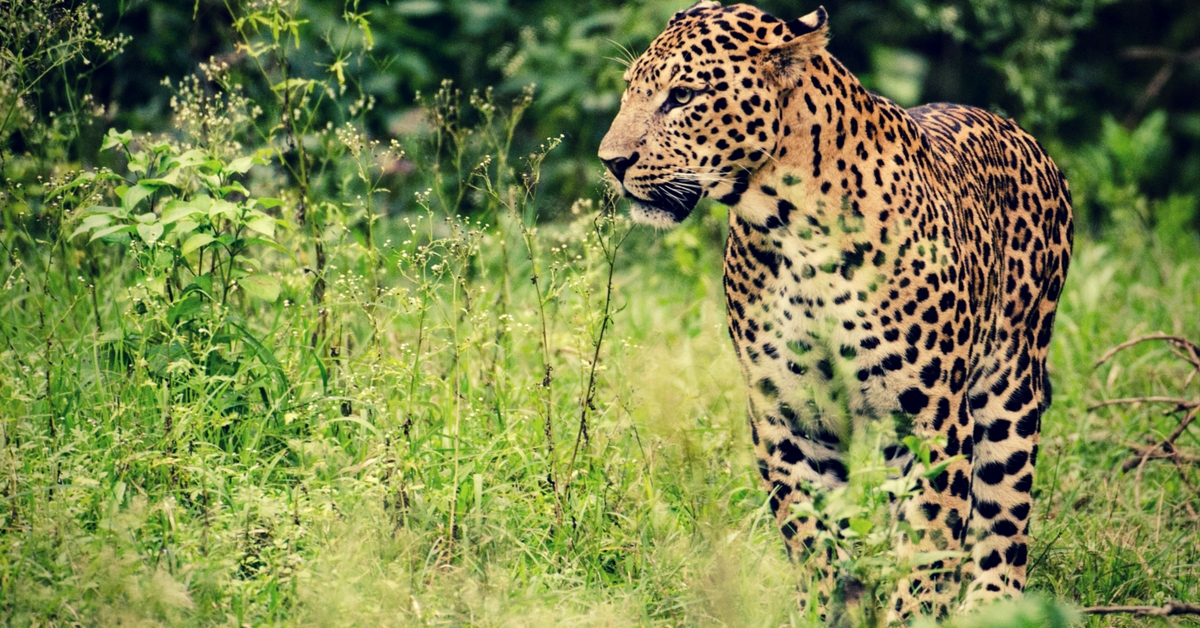 Hopefully, gone are the days, when the picture of a possibly traumatised cat, with its teeth bared, inside a tiny cage, will be titled "Aggressive and dangerous man-eating killer captured."
When it comes to the basics of dealing with a wild animal confrontation, it is best to eliminate fear. Fear gives rise to rash thinking and behaviour. Peacefully sharing space and co-existing with animals might mitigate some of this concern.
Populations that share living space with wild animals understand the animal's behaviour and act accordingly. Weaving them into myth and folklore causes them to respect the ecosystem and animal more.
We have been steadily eroding forests, and indiscriminately swallowing up the vast ranges of land that these cats need, for their survival. The leopards are confused and are forced to survive on the fringes of civilisation, scraping through by hunting feral dogs and pigs. The sudden intrusion of a human is startling and is what probably leads to the attack.
It is essential to understand the concept of shared space. No more, can we just randomly relocate cats, without paying heed to their survival requirements.
The elusive, shy, and gorgeous leopard, is making do in India, just as mountain lions, on the fringes of civilisation in California, coyotes in Chicago, wolves on the outskirts of Rome, and great white sharks off Cape Cod.
2017 was marked by a few landmark instances, in which the leopard was handled carefully and professionally, and rehabilitated in a suitable manner.
Two leopards were rescued from wells in Maharashtra and Kozhikode respectively, while another was rescued from the Maruti Suzuki plant in Manesar, and another from a garage in Goa. The best rescue was the cat from the well in Maharashtra. At some point during the operation, the animal probably sensed that everything being done was for its good, and looked up at its rescuers, with an almost thankful expression.
This moment was immortalised by Anand Bora, who won an award.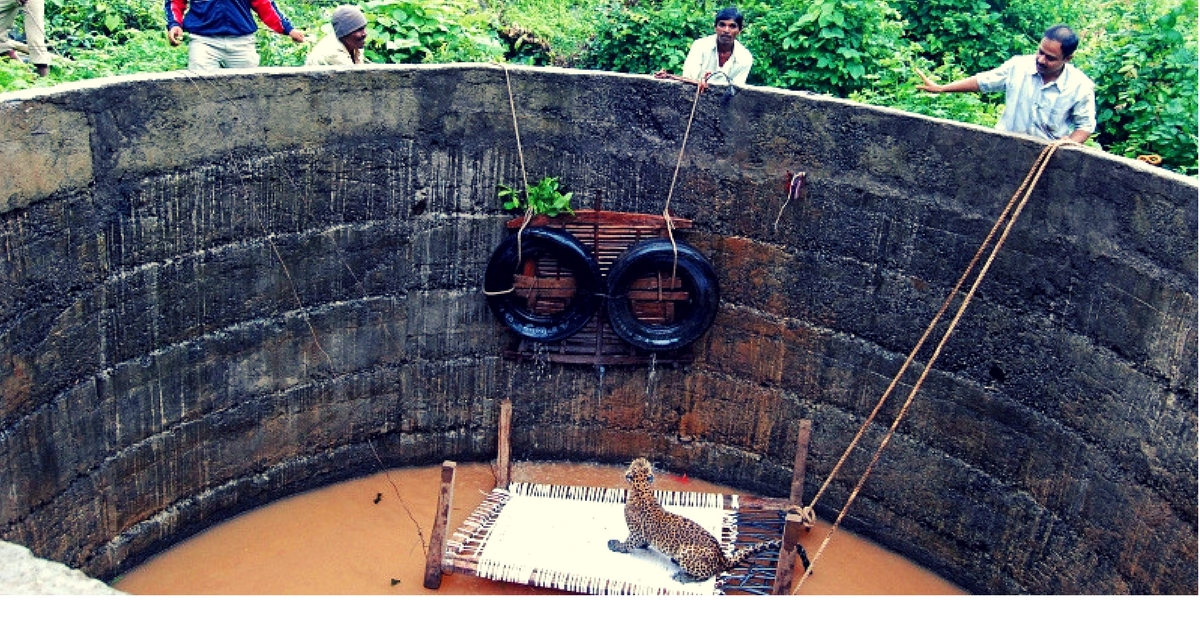 Once pulled up, the leopard stared at its rescuers, and with one leap cleared the well's rim and ran into the forest, all in a matter of seconds, reminding us yet once again that these animals are wild, and not comfortable around humans, and given a chance, would avoid us entirely.
---
You may also like:- What to Do If a Leopard Wanders Into a Village? A Microchip Will Rescue the Cat!
---
It is only fair that the next time one strays into our midst, we treat it responsibly, and don't set it on fire, in its cage.
Like this story? Or have something to share? Write to us: contact@thebetterindia.com, or connect with us on Facebook and Twitter.
NEW: Click here to get positive news on WhatsApp!
We bring stories straight from the heart of India, to inspire millions and create a wave of impact. Our positive movement is growing bigger everyday, and we would love for you to join it.
Please contribute whatever you can, every little penny helps our team in bringing you more stories that support dreams and spread hope.
Tell Us More