These efforts sought to bring prosperity back to Magadh.
Hark back into history, and there are a lot of lessons to take away. One enterprising person in the Magadh region, which comprises of 10 districts in south-central Bihar, found a way to lessen the acute water crisis afflicting the region by adopting irrigation and water conservation system dating back to the Mauryan empire which ruled vast swathes of North India approximately 2000 years ago.
Rabindra Pathak, a scholar in Sanskrit and Pali who taught at a local college in Arwal town, started the Magadh Jal Jamaat (MJJ) in 2006 to revive traditional ahars (abandoned reservoirs that once collected and stored rainwater run-off), and pynes (channels diverting water from rivers).
In a remarkable story documented by the Hindustan Times, Pathak extensively researched ancient documents and scriptures to discover long-ignored and dilapidated aqueducts and water reservoirs in the region that once sustained one of India's greatest ancient empires.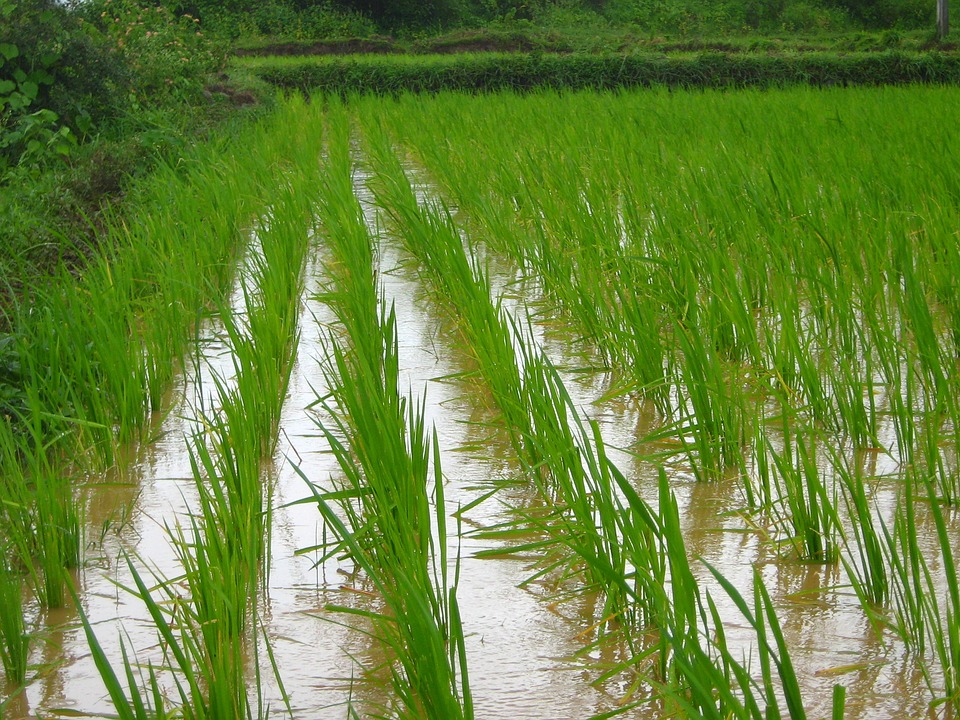 Once a grain bowl, modern-day Magadh was suffering from acute water shortage because of exploitative modern agriculture practices that severely depleted the groundwater, erratic rainfall, insufficient water canals and an inability to acknowledge long abandoned traditional reservoirs.
Farmers left the field in search of employment opportunities in the city and the water crisis compelled residents in well-off urban localities to sell their land at extremely low prices. In a bid to tackle the region's woes, the Bihar government had promised to construct a 100km canal from the Ganga, but the project failed to materialise, leaving local citizens in the lurch.
In response to this crisis and lack of initiative from local authorities, Pathak and a network of locals began working to revive these pynes and ahars. "There was no other way to solve the recurring water crisis threatening to turn the region arid," Pathank told the Hindustan Times. "Reckless use of tube wells for irrigation without adequate recharge complicated the scenario."
The MJJ's initial attempt at seeking local volunteers and ensuring community participation fell on deaf ears. The usual refrain among locals was that if the government had failed to fix the water crisis problem, what can ordinary citizens do.
Read also: How Three Bengaluru Students Got Clean Drinking Water to Hegganahalli
Nonetheless, Pathak, his scholar-wife Pramila, and trader Prabhat Pandey worked extensively with local communities in the region. With the help of these locals, they crowd-funded a project that sought to revive abandoned ahars, a 125-km Jamune Dasain pyne and 159-km Barki canal carrying water from the Falgu river (a tributary of the Ganga).
In a region with a well-entrenched local mafia which has a significant stake in government projects, the MJJ braved the odds and brought water to the areas.
Read also: Water Supply Without Electricity? IAS Officer Makes It Happen in a Remote Village
As per the Hindustan Times, nearly 150 villages along the Jamune-Dasain pyne and around 250 villages along the Barki canal are now in a position to irrigate their fields during the Kharif and Rabi season. Farmers are returning to the land. In Gaya itself, the new irrigation and water conservation pyne-ahar system aids farmers in the process of growing 150,000 hectares of paddy, 100,000 hectares of wheat and approximately 30,000 hectares of pulses and oilseeds.
Like this story? Or have something to share? Write to us: contact@thebetterindia.com, or connect with us on Facebook and Twitter.
NEW: Click here to get positive news on WhatsApp!