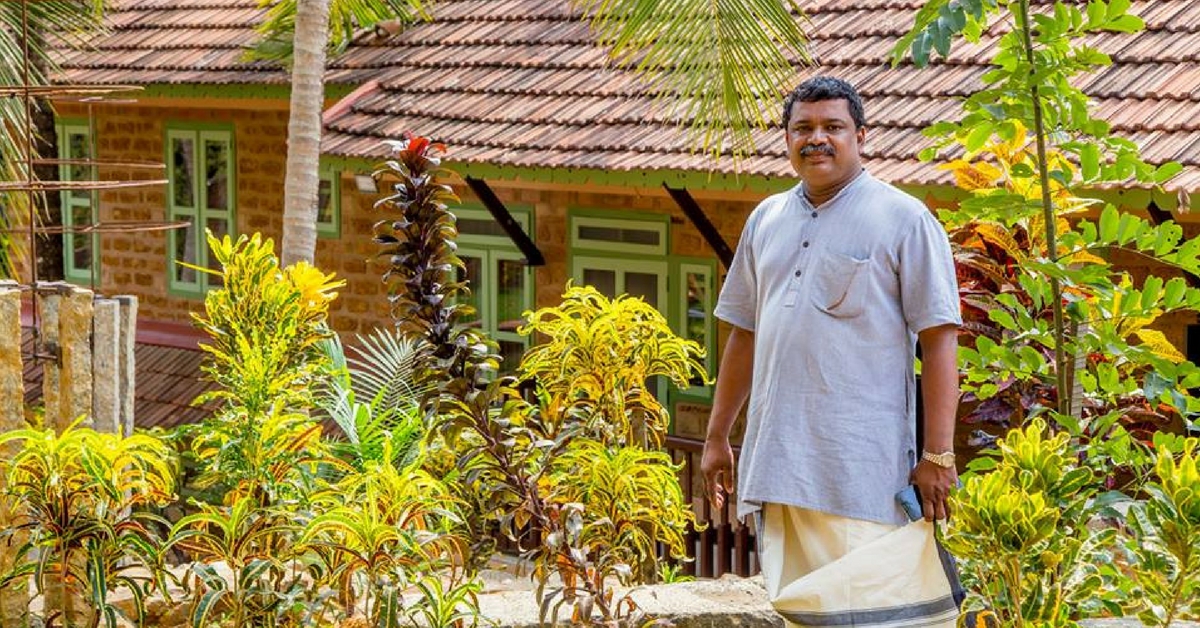 Abraham hopes that his house will inspire others to create without harming the environment, and return to their roots.
Biju Abraham has created a beautiful home, situated in the green fields of Mallapally, in Kerala. Its carefully structured walls made of red earth, bricks, and tiled roofs come together to form a traditional nalukettu, a Kerala home which has four sides. But that is not all.
Biju Abraham has managed to create the entire 12,000 square feet of his dream home without cutting a single tree, or hurting the environment!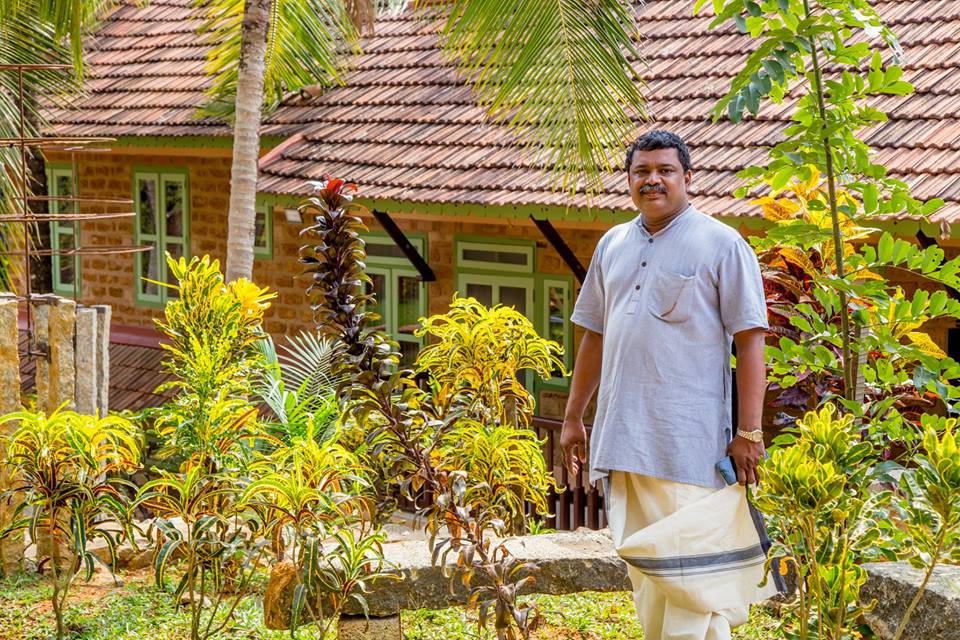 Abraham was brought back to his hometown of Mallapally, Kerala, because he wanted to take care of his ageing parents, and help them in their time of need. When he saw that many people in Mallapally were elderly, and were not receiving the proper care and attention they needed, he wanted to create a home where they could be looked after, keeping in mind the early traditions of India.
---
You may also like: Want to Build an Eco-Friendly Home? These 5 Awesome Bengaluru Houses Will Show You How!
---
"Cement was only used in India around 1886, but centuries before that, we would build our homes from the earth, and sustainably use natural resources. I have tried to use that approach when building my home," says Abraham.
Throughout his travels in India, he observed the techniques used in villages to create homes, especially in South India, and has replicated several of those styles in his own home, from the traditional tiled roof to the bricks used to build the walls.
Abraham bought 24 houses through an auction. The houses, which were no longer in a usable condition, were demolished and the wood, bricks, tiles, and foundation stones were used to build a new home for the elderly.
He calls his home, "Ooru," meaning hometown.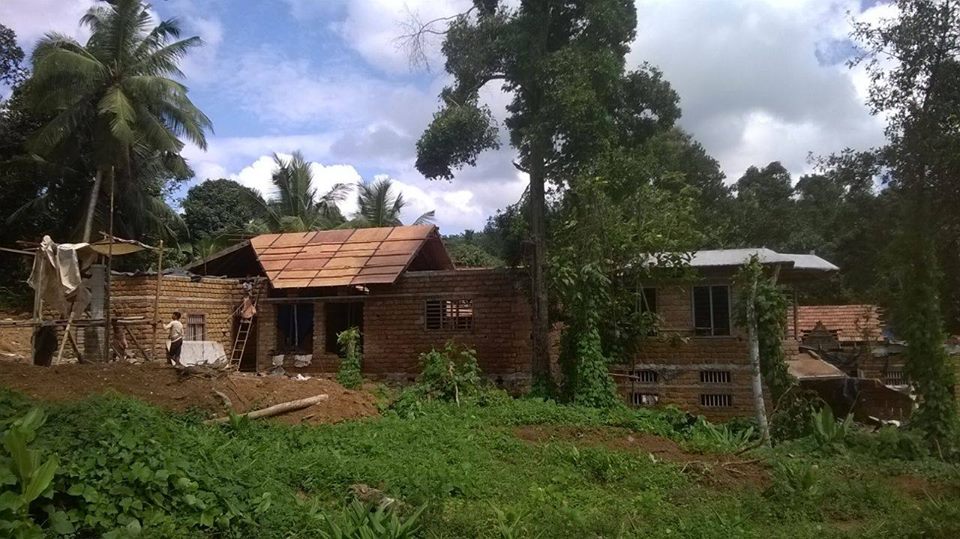 "We wanted to pay tribute to the land. Whatever is here has a story to tell, whether it is the tiles collected, the bottle designs, or even the staircase," he adds.
Abraham explains that because he was able to obtain the materials for a low cost, he was able to use the money he saved to pay labourers and give them additional work days to earn their livelihood. Many of them came from villages where they were able to employ their home techniques. For example, some of the masonry work was done by labourers from Assam, who replicated the same structures used in their hometowns.
---
You may also like: This Couple's Quest for Natural Living Has Resulted in a Mini Forest and an Energy Efficient Home
---
Designed by RD Padmakumar, the home has 15 private rooms, and is equipped with many facilities for the elderly, including wheelchair access.
Abraham hopes that his house will inspire others to create without harming the environment, and return to their roots.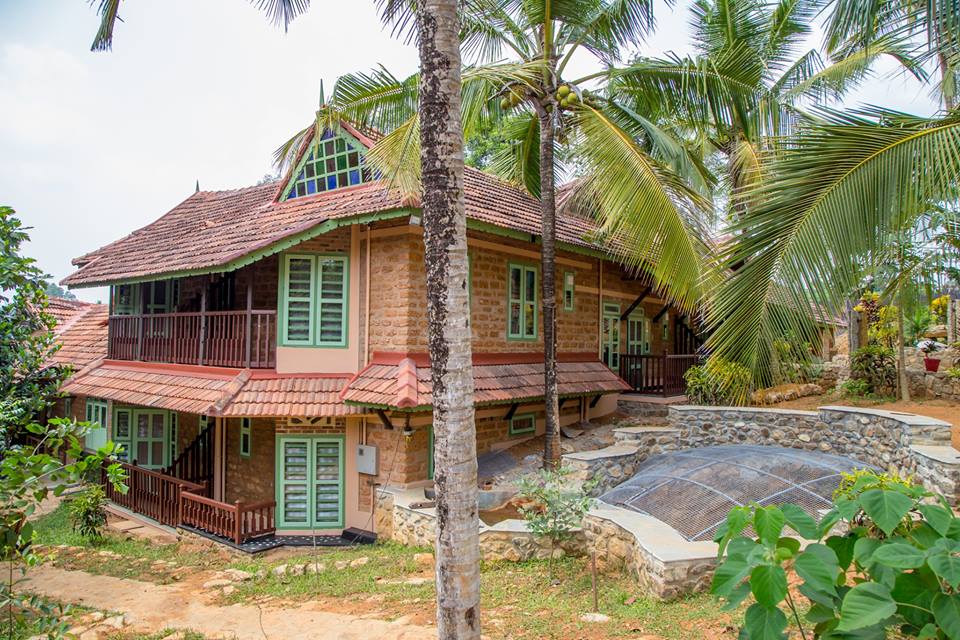 "Today, I can proudly say that I have built my home without cutting a single tree, or extracting a single stone. I hope that the youth will remember the beauty of villages, and of nature. I feel like people are slowly starting to realise the importance of building in a sustainable manner. There are already around 6-8 homes being built using the same principles I have," says Abraham.
Like this story? Or have something to share?
Write to us: contact@thebetterindia.com
Connect with us on Facebook and Twitter.
NEW: Click here to get positive news on WhatsApp!