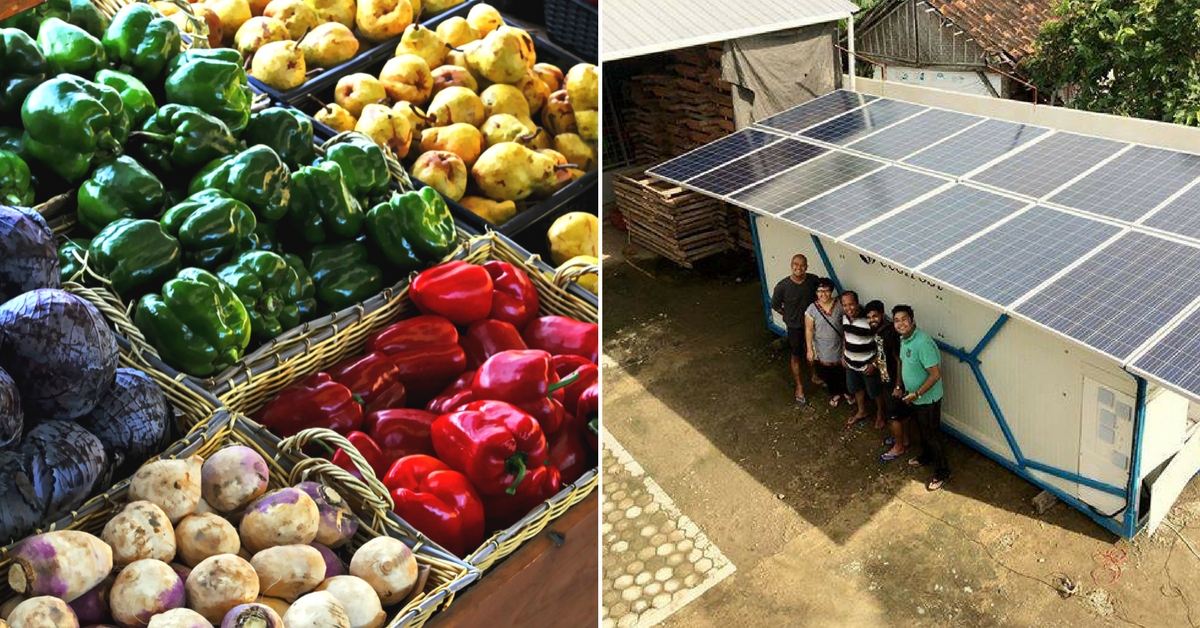 Devendra Gupta, Prateek Singhal, and Vivek Pandey got together to form Ecozen, a company which develops energy-efficient solutions for farmers.
Every year, Indian farmers lose over thirty percent of their harvest due to lack of proper infrastructure and storage facilities. Rather than having the liberty to sell at a profitable price, vendors are forced to sell their produce at low prices. However, thanks to a solution developed by alumni of IIT Kharagpur, farmers can now increase the shelf life of their produce and operate in a wider market.
Devendra Gupta, Prateek Singhal, and Vivek Pandey got together to form Ecozen, a company which develops energy-efficient solutions for farmers.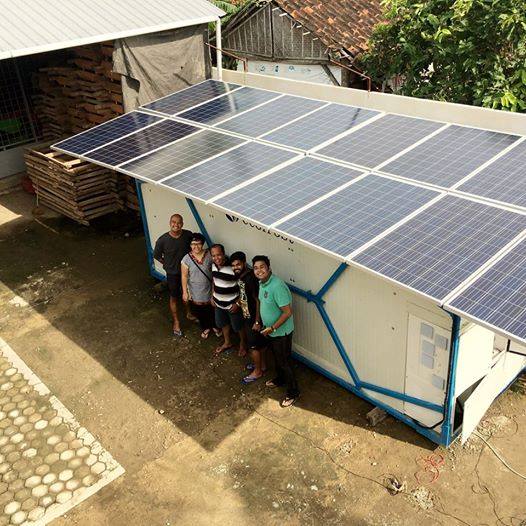 "As young graduates, we were involved in several conservation projects. We initially made solar pumps for irrigation and had the opportunity to interact with farmers. We were able to understand the painful losses they incur, just because of poor storage, and decided to come up with a product that could help them using solar energy harnessed in the most efficient manner", says Devendra Gupta, a co-founder.
Their product, Ecofrost, provides farmers with a solar-powered cold-storage unit, which can be used to preserve produce that tends to spoil quickly, such as spinach, tomatoes, or capsicum. These products can now be stored for up to 21 days!
Farmers can control the temperature from their phone by selecting the produce that they want to store. The storage unit then automatically regulates the optimum temperature. On days when there is no sun, the facility is equipped with chemical batteries that maintain temperatures up to 30 hours.
"The focus is not only on increasing shelf life, but also to maintain the original quality of the produce. Some commodities, like broccoli, don't last long which we can only extend to three days. However, even adding these two extra days allows producers to reach out to markets that are within the 900-kilometre radius, compared to the limited 300-kilometre radius they had before", he explains.
---
You may also like: He Hasn't Been To College But He Invented A Water Cooler That Runs Without Electricity!
---
This necessary provision of proper infrastructure has opened doors to new possibilities.
Farmers can afford to wait until prices are profitable before selling their produce, and can even export their harvest to different markets!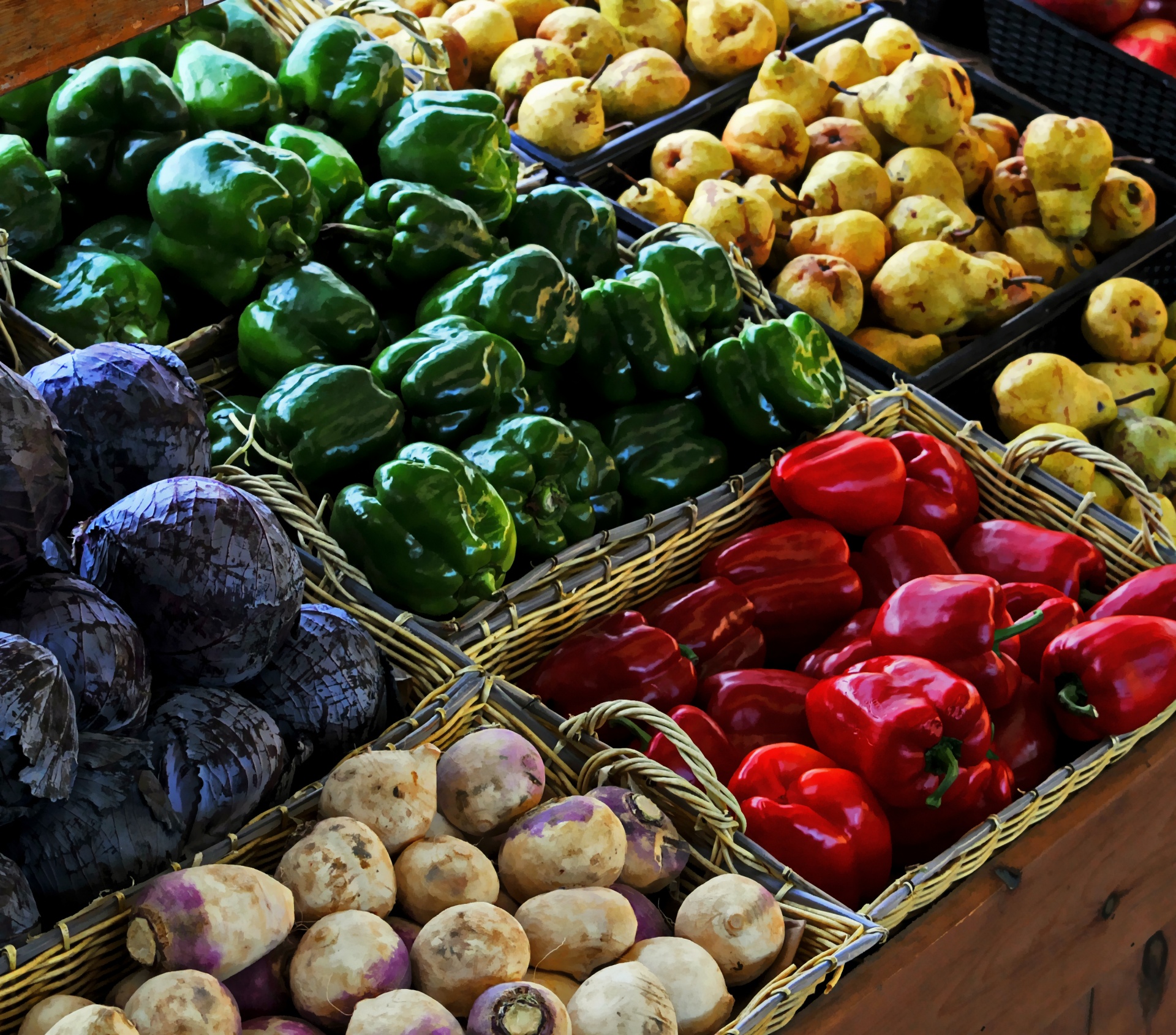 Today, there are over 75 units successfully installed across India. The storage units are frequently rotated amongst the farmers on a need basis and are at times shared by multiple farmers, resulting in 100% utility. The company also makes sure to do routine check-ups, educating the farmers on how they can best use the facility for smooth functioning.
"A farmer based in the Ahmednagar district of Maharashtra, growing Chrysanthemum, Marigold and Aster in the open field, took our system on lease for three months. He managed to store 6.5 tonnes of flowers and sell them collectively in Pune market for an average of 80 rupees per kg, which was an increase of 25% from the normal returns that he usually gets during the same period", says Devendra.
---
You may also like: Meet the University of Utah Alumnus Who Returned to India to Help Farmers Conserve Their Produce
---
Ecozen continues to develop other products to help farmers, and has even developed a mobile application where vendors can meet buyers, who range from e-commerce players to wholesalers and traders! The farmers can then pre-cool their produce and transport the commodities while they are still fresh.
He adds,"The responses have been overwhelming. We have provided the farmers with a system which addresses their post-harvest issues, but we have only solved a small fraction of a bigger problem. The company is further working to introduce new products in the logistics and retail space which will further enable the farmer to have a better connect with the marketplace."
Like this story? Or have something to share?
Write to us: contact@thebetterindia.com
Connect with us on Facebook and Twitter.
NEW: Click here to get positive news on WhatsApp!