The Chirag School is on a noble mission to change how we educate rural children. Why not lend it a hand?
The Chirag School is located in the picturesque village of Simayal in the Nainital district, Uttarakhand. It is a K-5 (kindergarten to Class V) Hindi-medium school for local children.
Surrounded by the magnificent Himalayan peaks, the school rests on an elevation of 2000 metres above sea level and caters to students from both economically and socially weaker sections of the local and nearby rural communities. During school admissions, special preference is given to girl children, children of single parents, children with special needs and children from families below the poverty line.
It was founded in 2006 by Kanai Lal, the founder of Central Himalayan Rural Action Group (CHIRAG), a rural development organisation based in the Kumaon region of Uttarakhand.
An expert in the field of livelihood, forestry, and sustainability in the state, Kanai felt that it was imperative to offer an affordable medium of education for local children that is integrated with their surrounding nature. The school, he believed, should provide local children with a shot at holistic education—learning about 'mud bricks' and 'microchips' at the same time. Unfortunately, Kanai Lal passed away in June 2013.
His vision is being carried forward today by a group of dedicated people from both within and outside the local community, led by Sumit Arora, the current School Leader (Principal) at the Chirag School.
There are 122 children across all classes, who are taught by 9 teachers (3 in pre-school and 6 in primary school). The school consists of one school leader (who reports to the Executive Director of CHIRAG), three support staff and a further three full-time volunteers.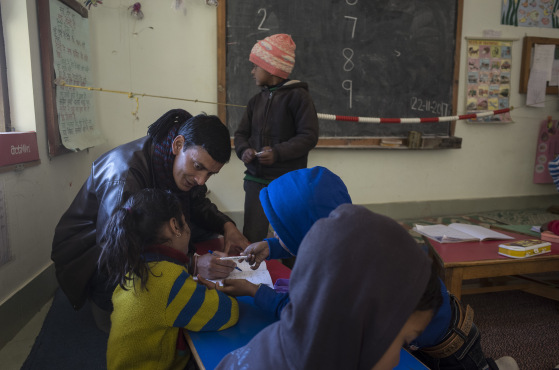 Sumit started his professional career as an investment banker with UBS before making the shift to teaching. After garnering over seven years of teaching experience with reputed organisations like Pratham Education Foundation, Teach for India, and India School Leadership Institute (ISLI), Pune, Sumit finally landed at the Chirag School in July 2016.
"It had been my personal and ardent wish to live in the mountains," he said, speaking to The Better India. "The opportunity to lead Chirag School was a double wish come true in terms of working with children and living in my dream place."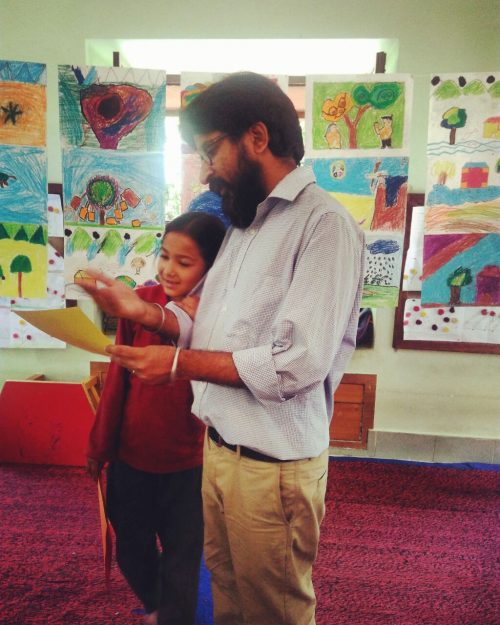 Vision
Sumit articulates the vision behind the school. "We strive to provide a caring and stimulating environment to children from financially disadvantaged backgrounds where they can develop their body, mind and soul and practice living in harmony with nature, society and the self," he says.
Inspired by educationist and philosopher Jiddu Krishnamurti, the emphasis laid at the Chirag School is one based on sustainability and inclusivity.
"We teach children at their level using the pedagogy best suited for their needs. We also encourage children and adults to be fearless and curious while being empathetic and respectful towards others, promoting a non-competitive environment where learning is not measured against anyone else," says Sumit. This is an environment where children are allowed to learn and develop at their own pace, unburdened by regular tests and examinations.
Read also: Can Students Run Their School Democratically? This Initiative Shows Us How!
Education model
With no exams, the teachers regularly assess students to measure their growth and progress in a holistic manner which includes not just academic development but also takes into account the hobbies, interests and personality development.
"We aim to provide a holistic education and activities including local art, music, drama and dance are integrated with the fundamentals of language (English and Hindi), science and arithmetic," says the Chirag School website, allied with learning local languages like Kumaoni and Garhwali.
Primary education can only become natural and wholesome in these villages when it has organic connections with its surroundings.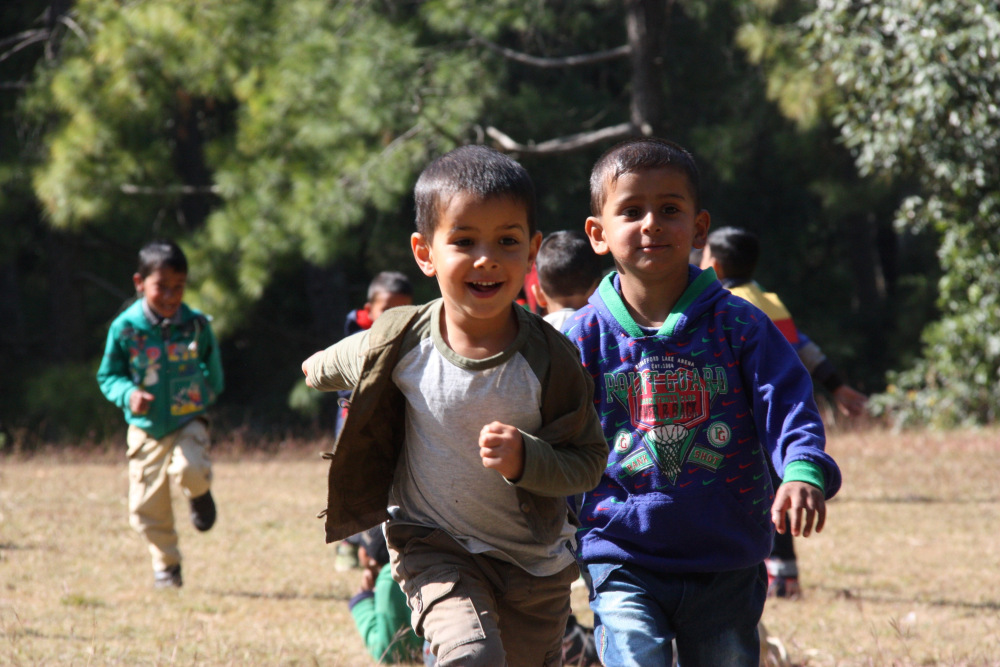 The school also teaches basic computer skills for students from class IV and V. Students learn about computer hardware, basic application software, 'scratch' coding, navigating the internet and cyber safety.
Sustainability and community engagement
There are two critical facets of the education model they offer—engagement with nature, the local community and their culture. Sustainability, as well as conservation, is a vital component of the curriculum. Students spend a lot of time learning about their natural environment through nature walks, field visits and gardening, among other activities.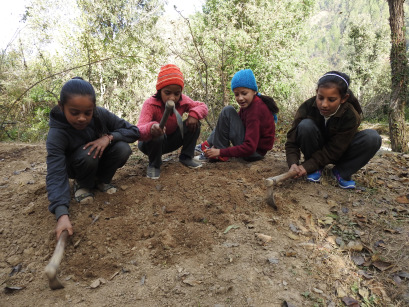 "Recently, students from the 4th and 5th standard went on a field trip with our spring team to understand the nature, scope and importance of natural springs in the Himalayas," said Sumit. "Our children also conducted a cleanliness drive and eventual waste management workshop for the neighbouring communities which culminated in a process for disposing of dry waste effectively as opposed to burning it."
Teachers, meanwhile, are primarily hired from the local community. The Chirag School believes it is essential to hire teachers from the local community because they already have a deep understanding of the child's context. It also makes the school a more inviting and less intimidating place for the parents and the community. Most of these teachers are college graduates from local communities.
"One of our goals is also culture preservation. Having teachers from the community is a big asset for teaching our students about the local culture and heritage. The topography of the place is a difficult one and hiring teachers from outside is not sustainable," says Sumit.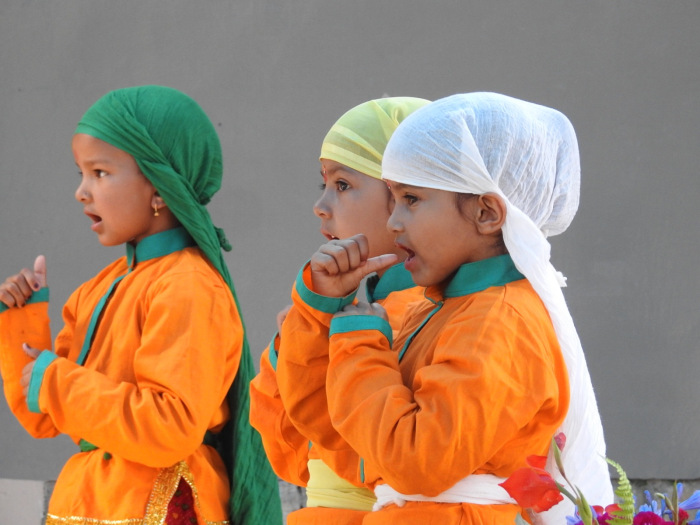 As part of their work profile, teachers are expected to make regular home visits and engage with the community to make them aware of the various aspects about a proper upbringing. This initiative has produced results on the ground. The school has a zero-tolerance policy against corporal punishment, and the emphasis is on the creation of a fear-free environment.
"With our intervention, we have realised that instances of corporal punishment at home have gone down drastically and parents have started engaging in meaningful dialogue with their children instead of resorting to any form of violence," says one of the teachers from the school.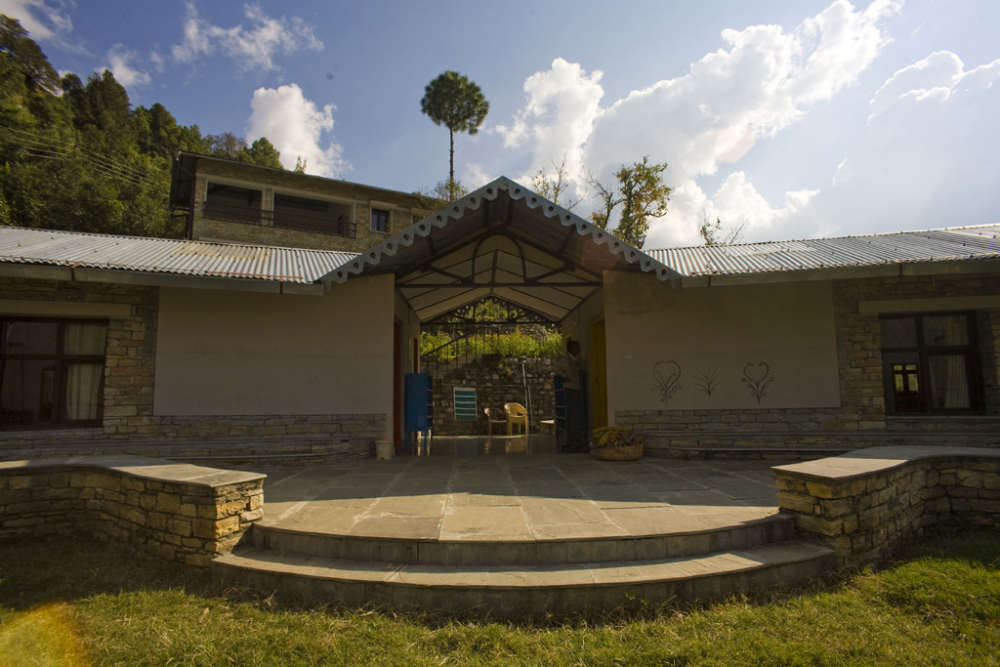 The school also conducts regular training programmes for teachers with an emphasis on child-centred pedagogy, content, child psychology and development to keep them up to date with best practices.
Read also: The Small Changes in School That Make Gender Equality a Reality in India
Chirag model replicated
Chirag School is a model school for CHIRAG's education outreach program which works with 65 government schools across five blocks in Nainital and Bageshwar districts. Each of these 65 schools has a balshikshak (a young auxiliary teacher selected from within their community), drawing from the Chirag model. With the training they receive there, these balshikshaks are on a mission to improve the quality of primary education in Uttarakhand.
Financial concerns remain
Finance, however, remains a concern. With little state support and funds drawn from sister organisations, the school is dependent on private donations. Each child pays Rs 150 per month which barely covers 10% of the cost, and it's only the will of volunteers and the local community that keeps the school running.
If you want to contribute to this noble cause, you can visit their website.
You can also reach Sumit Arora at sumit@chirag.org.
Visit their Facebook page for further information.
Like this story? Or have something to share? Write to us: contact@thebetterindia.com, or connect with us on Facebook and Twitter.
NEW: Click here to get positive news on WhatsApp!