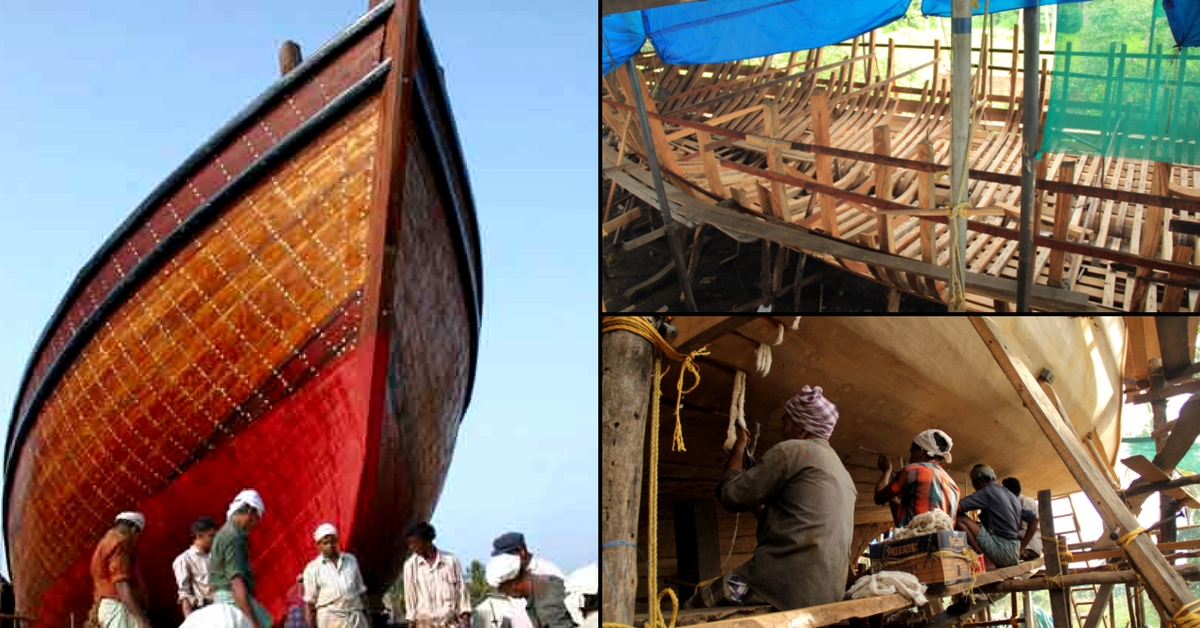 A unique port town, Kerala's Beypore is home to a time-tested tradition used to create what are arguably the largest handicrafts in the world — the Uru!
To an undiscerning tourist, Beypore, — a nondescript port town on the outskirts of Kozhikode (erstwhile Calicut) — may feel like just another sandy shore on the beautiful northern coast of Kerala. But if you look closer, it's difficult to miss the centuries of maritime history and heritage pervading the atmosphere of this sleepy seaside town.
Long before the Europeans began charting the most defining the course of India's maritime history, Beypore had been welcoming ships from Mesopotamian and Sumerian seas. A pivotal port in the heydays of the spice trade, even today, this bustling coastal settlement continues to contribute substantially to the presence of Malabar spices in global markets.
However, what makes Beypore one of India's most unique port towns is a time-tested tradition that is as old as the beginnings of India's maritime trade with Mesopotamia — the art of hand-crafting the Uru (or the Fat Boat).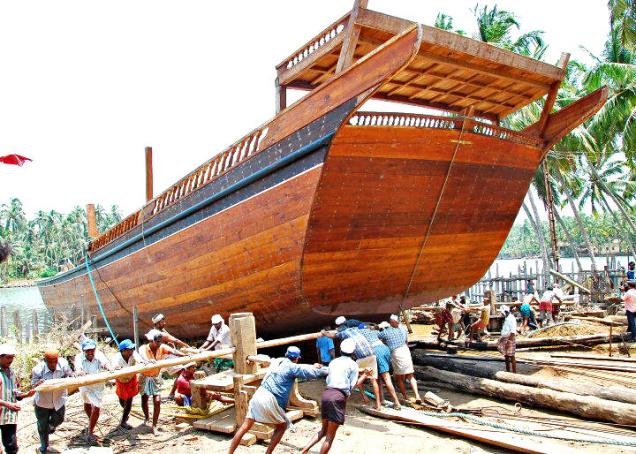 Arguably the biggest handicraft in the world (going up to 200 ft and weighing as much as 1500 tonnes!), the Uru is a wooden sailing vessel that has have been plying on the Arabian Sea and beyond since time immemorial. These ships were used by the Arabs as their trading ships and were a part of Lord Nelson's smaller British fleet that trounced Napolean's huge naval fleet during the Battle of Trafalgar.
A typical Uru (also called dhow, machchua and jalbooth) is made completely of timber and intricately crafted into shape by human hands with a minimum use of modern machinery. In fact, building one of these sturdy vessels takes between one to four years of hard labour and the dexterous hands of nearly 50 highly-skilled craftsmen.
Incredibly, no blueprints, sketches or manuscripts are followed — the scientific and structural knowledge involved in the construction is handed down the generations through folk ditties. History buffs would be interested to know that the Louvre Museum of Paris has an ancient cuneiform Sumerian tablet which records the unique design of this handcrafted marvel!
---
You May Like: 16 Significant Science and Tech Discoveries Ancient India Gave the World
---
Using teak logged from Nilambur's forests (earlier floated down the river, now offloaded in trucks) or imported from Malaysia, the Uru's entire framework is manually built in rather unassuming sheds made of bamboo poles and a thatched roof.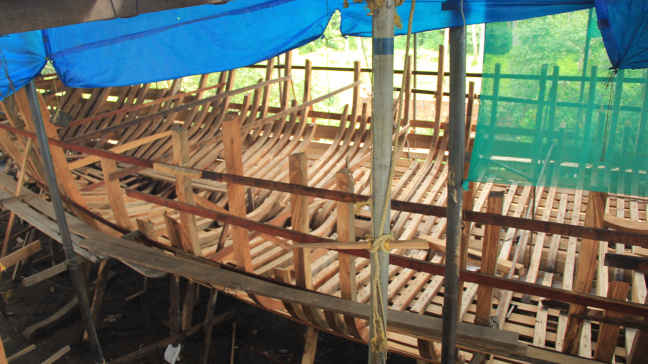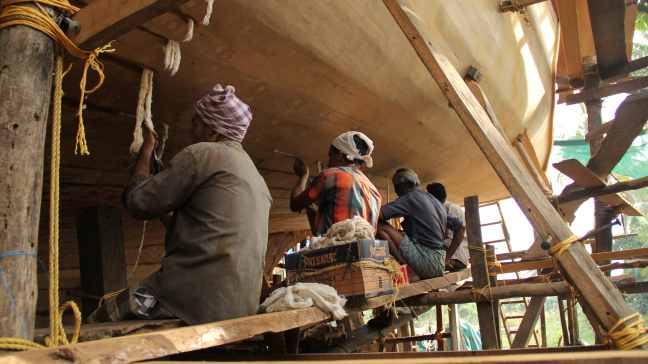 The construction of the hull, meticulously decked with symmetric nail marks, is completed solely using local carpentry tools. The wood planks are held together by wooden nails and coir yarn, with a special glue (made of fruit and tree resins) being used for additional bonding and making the keel waterproof. The engine and the anchor (hewn out of granite) are fitted elsewhere, while the interior is custom-built according to requirements.
Upon completion, the colossal vessel is rolled out on a bed of logs from the docks into the river bed using an age-old pulley wheel mechanism turned by about 20 Moplah-Khalasis (the colloquial word for dockyard workers). This takes up to half a day, after which the floating Uru is towed till the Arabian Sea.
Visitors to the tiny islands dotting the Chaliyar river (on the banks of which Beypore is situated) are greeted by loud thuds and the clang of tools on timber emanating from Uru-crafting yards, where craftsmen busily hammer and carve wooden beams to shape.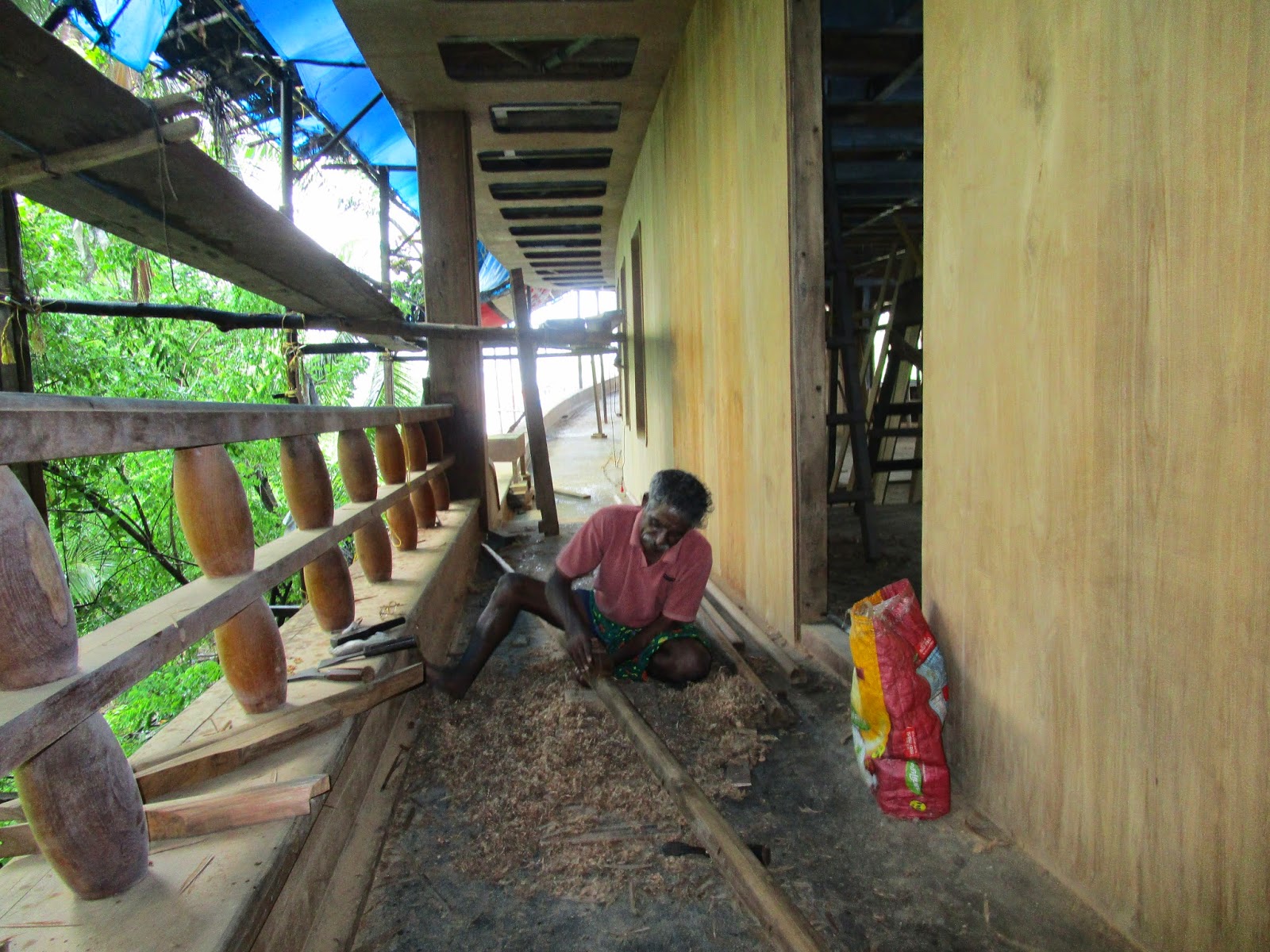 The sounds, as well as the ancient tradition, has survived the onslaught of modernity. After a lean phase that started in the late 20th century, Beypore's Uru-making industry has started looking up with these traditional boats being used for recreational purposes — as floating restaurants or heritage yachts.
In the recent years, custom-made Urus have also started being commissioned by Indian business tycoons and the royal families of Middle East, especially of Qatar. The construction of these Urus — the largest and most luxurious ones to be made in India — has created a plethora of jobs that has breathed new life into Beypore's ship-building industry.
But this is not the only reason why the inconspicuous but industrious people of Beypore treasure their ancient legacy of ship-building. For them, its a matter of great pride, a pride that is evident in the twinkle of their eyes as they talk about the glorious years of yore.
Unsurprisingly, the roads of Beypore are lined by shops selling painstakingly assembled ships-in-bottles, intricate miniature Urus and all kinds of ship-building material (from jackfruit wood to one-feet long steel nails). So if you are in Kozhikode, remember to drop by this seaside haven for an unforgettable experience!
---
Also Read: An Awesome History Of The Lost Indian City That Traded With Romans
---
Like this story? Or have something to share? Write to us: contact@thebetterindia.com, or connect with us on Facebook and Twitter.
NEW: Click here to get positive news on WhatsApp!