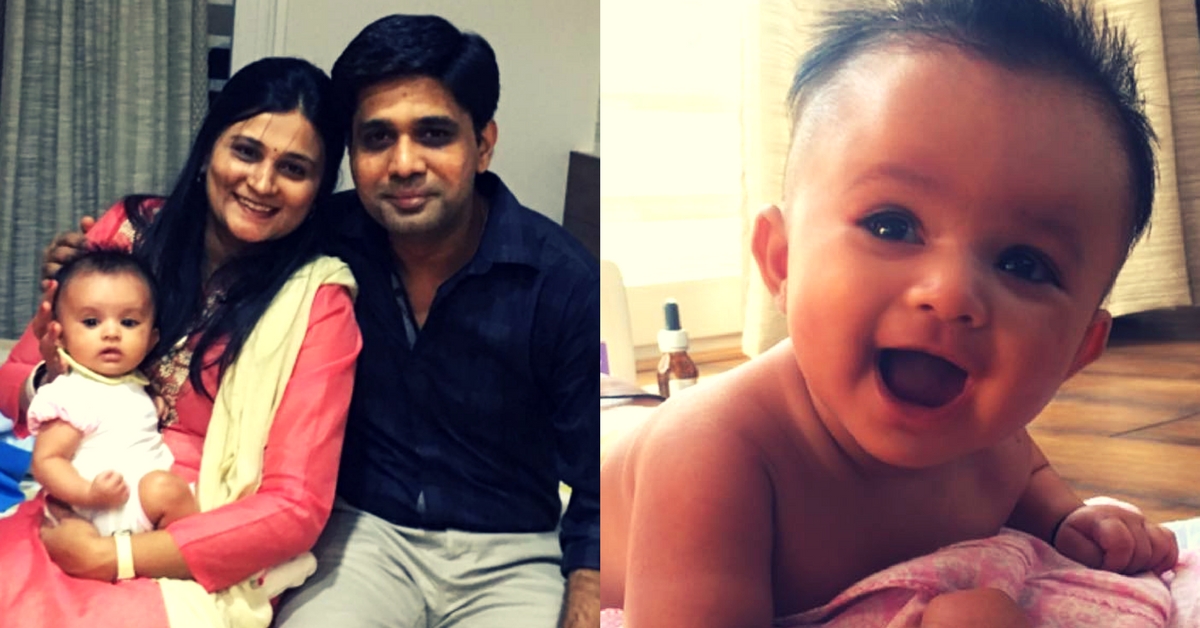 When their driver stepped off the vehicle to open the gates of their home, a speeding car rammed into their vehicle, severely injuring Meera and Ashwini who were in the backseat.
Dr. Umesh, a gynaecologist and his wife Dr. Ashwini Sawarkar, pathologist run an IVF centre in Amravati. The doctor couple along with their three-month-old daughter Meera were returning from an annual doctors' function in their car on Sunday, 2nd December 2017.
It turned into the worst night of their lives.
When their driver stepped off the vehicle to open the gates of their home, a speeding car rammed into their vehicle, severely injuring Meera and Ashwini who were in the backseat. While their vehicle hit a tree five-feet away from their home, the vehicle that rammed into theirs hit a cement concrete tank.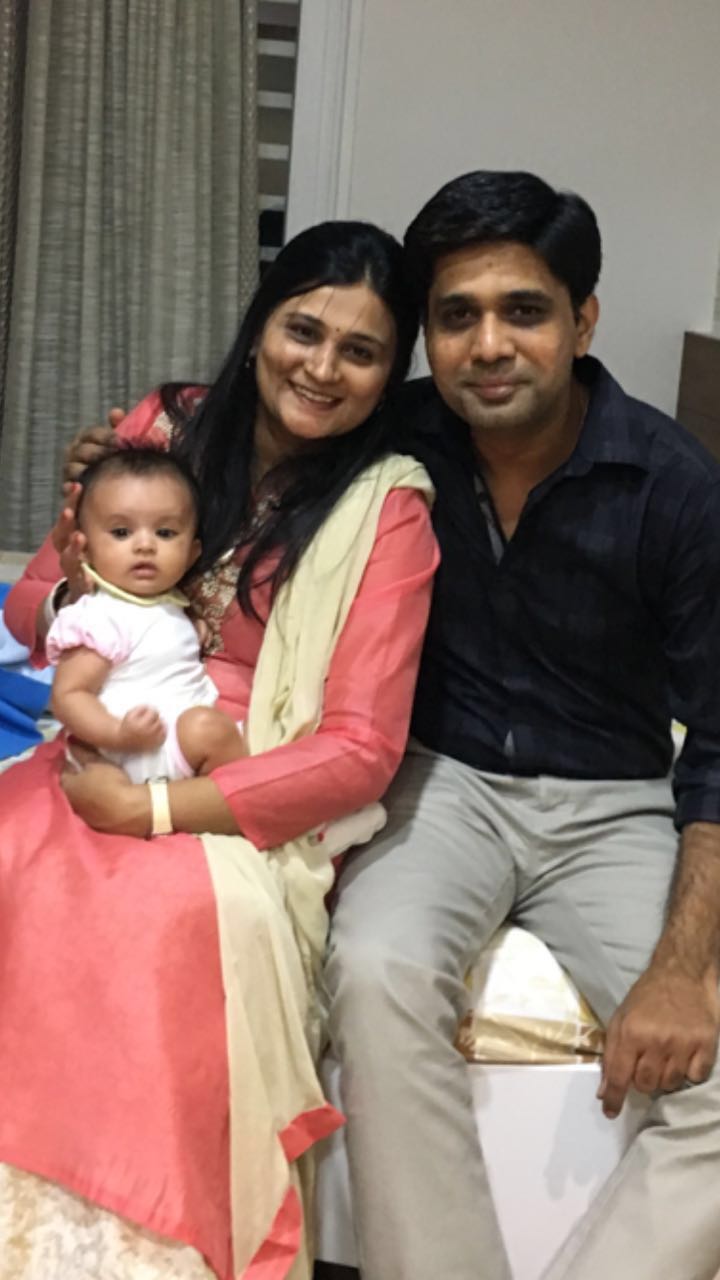 Passersby immediately rushed to the family's aid. They asked Umesh to rush Ashwini to a hospital in the vicinity and insisted they take baby Meera to a pediatric hospital in Amravati. The driver of the vehicle who hit them was speculated to be drunk by the CCTV footage and people who helped the family, who saw bottles and said the car smelled of alcohol.
Police couldn't take their blood samples for four days, and most evidence cleared naturally in the meantime. Only when the media took note of the inaction of authorities for seven days, and Minister Ranjith Patil stepped in, the Commissioner changed the investigating officer.
A CT scan of baby Meera the same night revealed brain hemorrhage. Within eight hours, she was shifted to Nagpur-based Central India's Children Hospital and Research Institute (CICHRI). Ashwini was still recuperating from multiple fractures in Amravati.
Within 48 hours, when another MRI scan of Meera revealed extensive brain injury Umesh knew there was no hope. Their firstborn was fighting a lost battle, but in this time of grief, Umesh and Ashwini decided the do what many parents would not be able to bring themselves to do.
"As a medical person, I knew what it meant. Even had my daughter survived, her life would have no quality. It was at the time I thought of organ donation. My wife had no idea how critical Meera was. But when I started slowly dropping hints of Meera's health, she knew," says Umesh speaking to the Better India.
Ashwini, suffering the pain of a pelvic fracture and the probability of losing her only child, uttered the words 'organ donation,' without Umesh even telling her.
When the couple approached the hospital, they were discouraged saying the rules on infant organ donation were ambiguous. But they did not give up, they requested the hospital to contact NOTTO who said while the donation was possible, but they did not have any expert to certify brain death for a child this small.
They then turned to the Health Ministry, who approved the request within 12 hours. With insistence, the Nagpur-based Central India's Children Hospital and Research Institute (CICHRI) began the process of certifying brain death. Meera's first apnea test came out positive. Another test was supposed to be carried out within 24 hours to finish the process of brain death certification.
A national search was initiated to help find Meera's pediatric match. Within six hours, there were requests for two recipients. Her kidneys and liver were allocated to Max Hospital in New Delhi as there was no recipient match in the state or the western region.
The donation would make Meera one of the youngest organ donors in the country. But fate had very different plans.
The green corridor was set, the arrangements were made, the ambulance to pick Meera's organs would arrive at 8 am the following day when her second was scheduled. The ambiguity and constant to and fro had already caused many delays. Meera's body was under a lot of stress. It was her fourth day on the ventilator. The same night at 3:30 am, her condition turned critical, her body suffered cardiac arrest. Baby Meera couldn't make it.
"That organ donation was my last hope to keep my daughter alive through somebody else. My heart sunk. I couldn't let my last dream of seeing my daughter live on through the lives she saved happen," says Umesh.
The story of Umesh brings out a huge grey area in the field of organ donation that needs to be addressed. Neither are authorities aware of the process nor are guidelines in place for infant organ donation.
"My baby was already brain dead. But we had to make her survive on a ventilator for four days to donate her organs. And yet it didn't happen. My request to the authorities is to make the procedure simpler. As a gynaec, I see newborns who suffer brain death within 15 days of admission due to birth complications. But they lose out on their chance to help other babies survive through organ donation because the rules are not clear. We are losing more and more organ donors every day," he says.
---
Read more: Donate Life: What You Need To Know About Organ Donation in India
---
Umesh wants to address this existing void and make the Government and Ministry of Health notice it. He has written a letter addressing Prime Minister:
Humble Request to Resp. Shri Narendra Modi Ji.
Hon. Prime Minister of India
Respected Sir,
We, Dr Ashwini and Dr Umesh Sawarkar from Amravati, Maharashtra, parents of three-month-old baby Meera, met with a road accident on 2 Dec 2017. While we survived with some injuries, our daughter was not so lucky and suffered brain death. We wanted to donate the organs of our beloved baby Meera thinking that she will be alive in someone else.
When doctors declared her brain dead, we thought of organ donation so that she can give life to someone else. We started working on the donation, but our efforts were worthless as there was no authority to give brain death certification for an infant. Even doctors and the National Organ and Tissue Transplantation Organization (NOTTO) had no clear-cut idea, whether the donation of a 3-month-old baby was possible or not. When we kept pushing for it and looking into the details, we came to know that organ donation was possible for such a small baby, but it has not been done previously.
After much insistence and pursuance, the process for organ donation began, but there was no certifying authority for an infant in the state. So, a temporary approval was taken by the hospital from the health ministry.
After the first apnea test came positive, a hunt had begun for organ recipients. We found matches for kidneys and liver, and efforts were being made to find someone for the heart so that a total of three babies could be saved.
But our child could not survive for the extended precious period of 24 hours for the second apnea test to complete the process of brain death certification.
It took four days for the doctors to declare her brain dead. She couldn't survive until the time her brain death certification was complete, and her organs could be retrieved!
Sir, we had an intense desire to donate the organ of our child so that she would be alive in someone else. But owing to the systemic shortcomings, our wish remained unfulfilled.
We would like to focus on certain issues so that this process would be smooth and organ donation will be easier. Only 0.01% i:e 1 in 1000 listed recipient get an organ to remain alive.
Make major brain injuries notifiable to zonal organ donation committees so that special team members can come and counsel the relatives regarding organ donation as they are not in a state to think of organ donation.
Make clear-cut guidelines and laws for all age groups, including infants, as there is a lot of ambiguity, and even organ donation authorities are in a dilemma.
Create more awareness regarding infant organ donation as infant deaths due to brain disease is quite high, and the recipient list is long.
The time gap between 1st and 2nd Apnea test to complete the process of brain death certification is quite long in case of infants. Make it flexible according to patient's condition, and the opinion of doctors and relatives concerned.
Many economically poor patients, who are willing to donate organs, but can't bear expenses. Please make some arrangement for such patient who is willing to donate organs but can't bear expenses to make patient survive till organ donation.
Anticipating your co-operation.
Thanking You
Yours,
Dr Ashwini and Dr Umesh Sawarkar.
---
Read more: Mumbai's Dabbawalas Are Using Tiffins to Spread an Important Message on This Organ Donation Day
---
Things to ponder upon: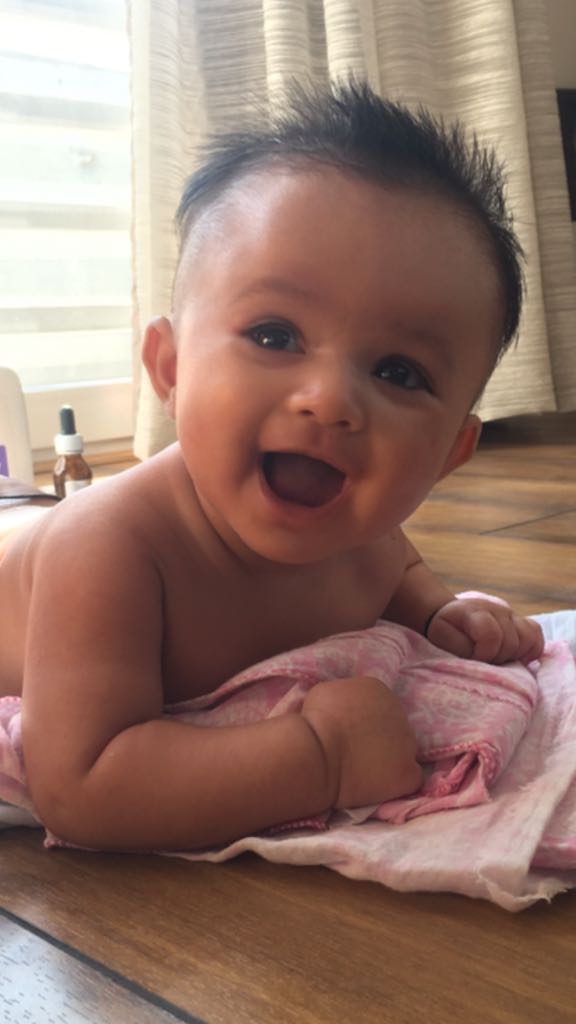 With the relaxation of norms in India and spreading awareness, thousands of grieving parents may see their own kids saving lives even in death – through neonatal donation or infant organ donation.
And while we understand how difficult it is to ask a parent bearing such the loss to think about pediatric donations for doctors, increasing awareness could help.
We salute the bravery and spirit of Dr Umesh and Dr Ashwini.
If you want to join Umesh in his mission to increase awareness about infant organ donation write to him at drsawarkar.umesh@gmail.com
We bring stories straight from the heart of India, to inspire millions and create a wave of impact. Our positive movement is growing bigger everyday, and we would love for you to join it.
Please contribute whatever you can, every little penny helps our team in bringing you more stories that support dreams and spread hope.