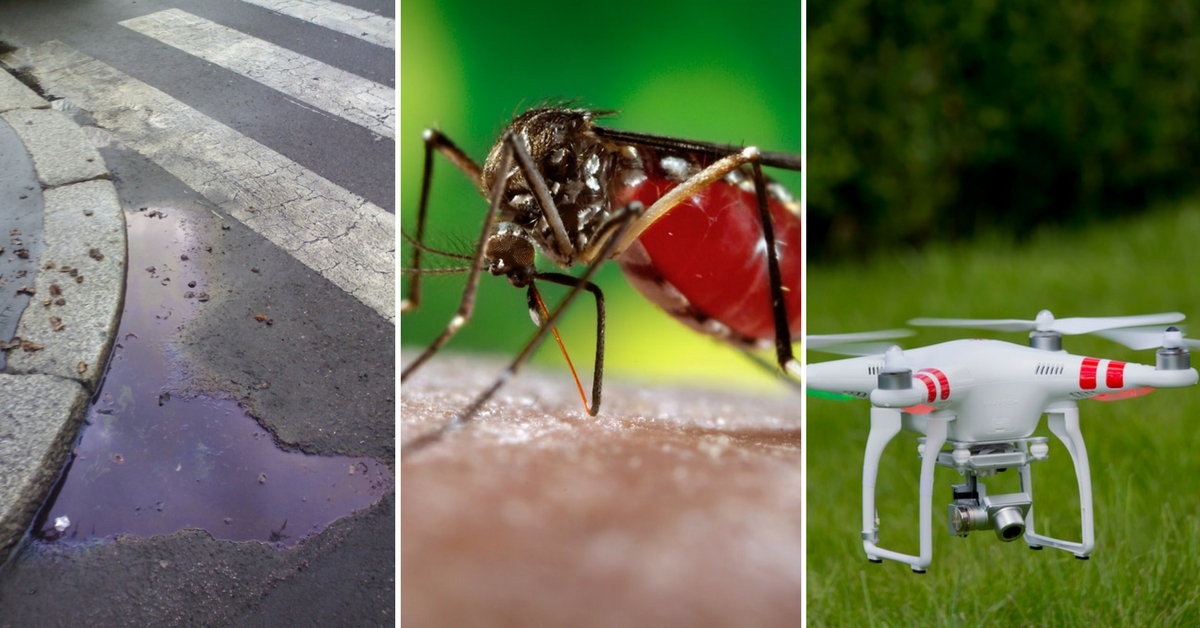 Drones can be used to identify mosquito-breeding sites.
The next time you casually dismiss a persistent, buzzing mosquito with a casual flick of your wrist, remember the others who weren't so lucky. Figures from the National Vector Borne Disease Control Programme indicate that till September 2017, 6,73,474 cases of malaria were reported across India.
95% of India's population lives in 'malaria endemic areas', according to the report, which mentions 84 deaths across eight states. Furthermore, the report only showed a mere 8% of reported cases, which means India is sitting on a potential disaster—more than 80 lakh annual cases.
India aims for a 20-40% reduction in malaria by 2020 and the WHO plans to put an end to malaria by the year 2040. This is a challenging goal, given that out of all the 216 million cases of malaria that occurred globally in 2016, India accounted for 6%, according to The Health Site.
Using drones to combat mosquitoes is a relatively new trend—in India. Internationally, drones have been used to identify mosquito populations, and spray insecticide over the affected areas.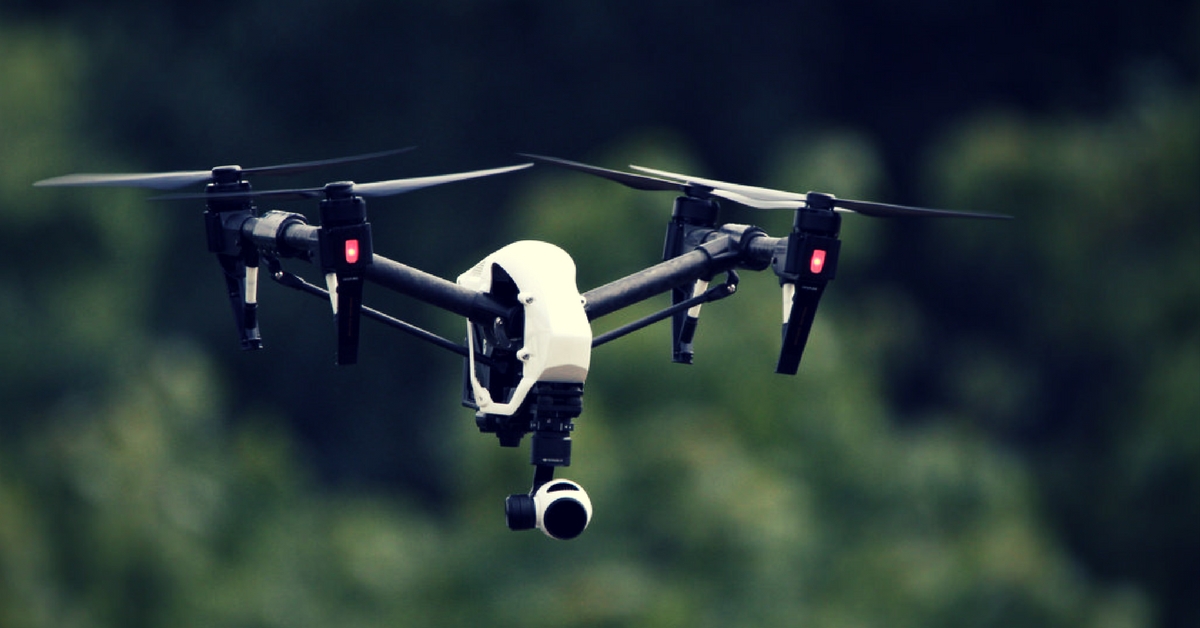 A report in The Daily Mail cites an example when in 2013, authorities in Florida used a drone to map mosquito-infested water-bodies. After the mapping is done, pest control agents use chemicals or larvae-eating fish to kill the insects. The Conversation reported that a drone was used in Zanzibar to map aquatic malaria habitats. Public Health Authorities mapped the location and used larvicide to kill the mosquito larvae.
Taking a cue from these examples, authorities in India have also been turning to technology to combat the ubiquitous mosquito menace. West Bengal and Gujarat are the two states as of now, which have ventured into the drone territory to eradicate the mosquito menace.
The Ahmedabad Municipal Corporation launched a drive under the state government's campaign. According to Shankar Chaudhary, the State Health Minister, mosquitoes are terrorists, and that is why he wishes to use drones to combat the mosquito menace. As per a report in The Times of India, the Ahmedabad Municipal Corporation wants to implement a malaria eradication campaign in three phases.
1) Identifying and destroying mosquito breeding sites
2) Reporting cases
3) Inspecting the households where said cases have been found
Additionally, Gujarat authorities plan to send health officials to over 15 lakh households, commercial buildings, offices, construction sites and institutions, to check mosquito breeding sites.
In the case of the Kolkata, The Hindu carried a report, which quoted Mayor in Council (Health) of the KMC (Kolkata Municipal Corporation), Mr Atin Ghosh, saying "Our officials are often prevented by security personnel of multi-storeyed buildings from entering the premises to identify places with stagnated waters. Flyovers that are under construction are also difficult to access. So we are planning to use drones to identify such breeding grounds of mosquitoes."
The KMC's strategy also includes issuing notices to building owners, if stagnant water is found on their premises. "If the owners refuse to comply, legal measures will be taken," adds Mr Ghosh.
As part of its campaign against malaria, the civic body tied up with a private organisation. A pilot project was carried out, where stagnant water and garbage accumulation was found on high-rise roofs. The drones can find places where officials find access difficult.
The drone was successful, and in 30 minutes, found vulnerable spots with stagnant water accumulation, on rooftops and around drainage pipes.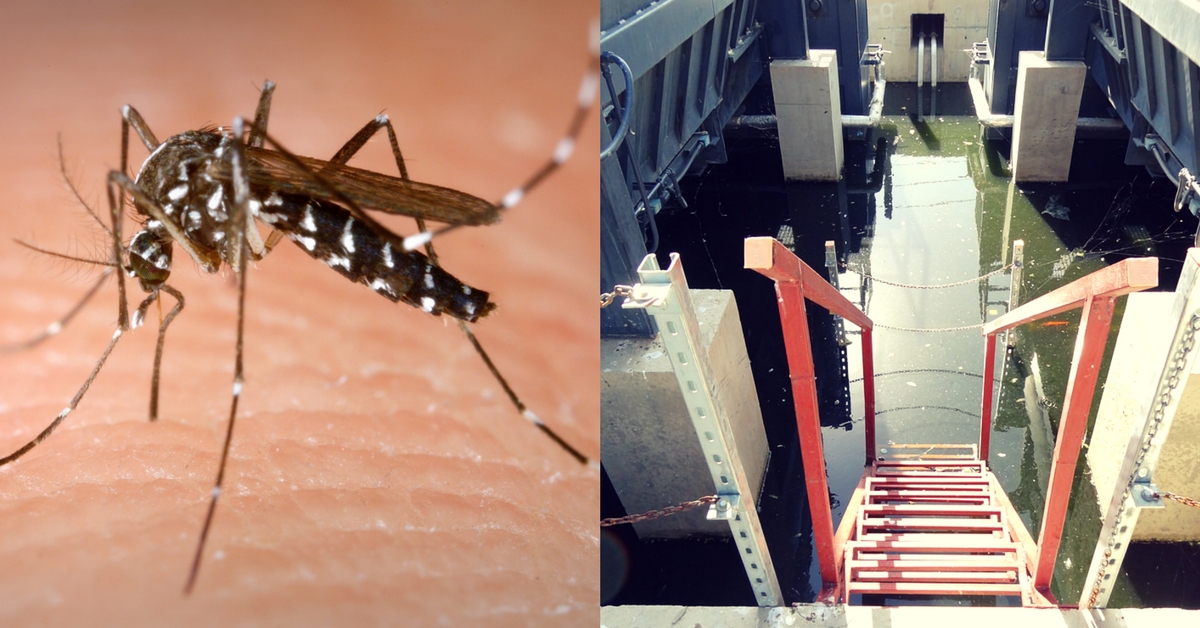 Using drones to identify mosquito-breeding sites is a quantum leap, from when health officials had to identify these breeding sites, on foot. The culprit, stagnant water, can occur anywhere, and locating these pools can get difficult, without technology. A drone can take a lot of footage, as is evident from the KMC officials requiring two days to decode video recordings taken by the drone.
Detection, as crucial as it is, is the first step. Mosquitoes need to be eradicated. Now, one way of doing this is by spraying larvicide and exterminating the pests. However, spreading a significant amount of potent pesticide over a wide area can have effects on the environment.
Upon detection of mosquito-breeding sites, the authorities could find ways to eliminate the mosquitoes without harming the surrounding environment. One efficient way is biocontrol using Larvae-eating fish—a natural enemy of the mosquito—which when introduced into stagnant water-bodies, can eliminate the population. Other living beings include some varieties of lizards and geckos, that feed on larvae. Another unconventional method is to spray a thin film of oil on stagnant water, to prevent mosquitoes from breeding.
Drones may very well be the future of mosquito breeding-ground detection. Finding the hot-spots are of primary importance. Drones can cover a large area, and have a wide field of vision, and can detect potential mosquito settlements which the human eye cannot see. Furthermore, drones are relatively easy to operate, so a task force meant exclusively for detection of water-bodies may be able to identify some affected areas quicker than they would have on foot.
---
You may also like: This New Kit Will Detect Malaria in 12 Seconds for Just Rs 10. Find out How!
---
Healthcare facilities in India are teeming over with malaria patients. The need of the hour is prevention, not cure.
The next time you hear a faint buzzing, look up, and you might see a drone, instead of the usual mosquito, mapping the surroundings and recording information, for an impending extermination drive.
Like this story? Or have something to share? Write to us: contact@thebetterindia.com, or connect with us on Facebook and Twitter.
NEW: Click here to get positive news on WhatsApp!