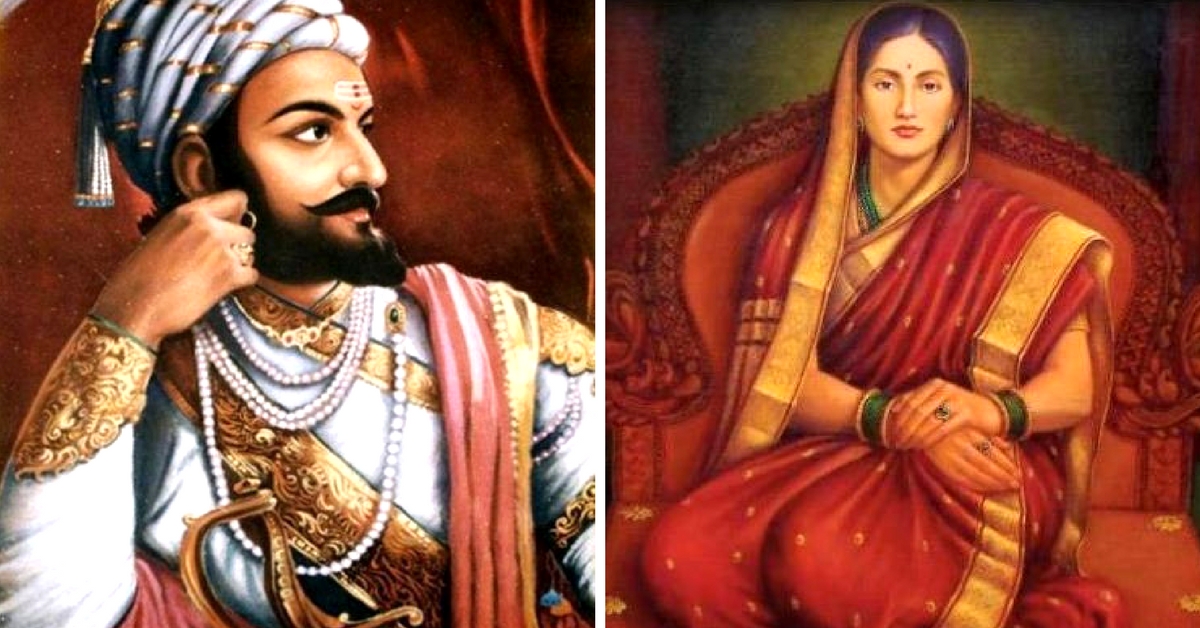 While the stories of Shivaji's reign in Maharashtra have attained an almost-cult like status in India, few know about his childhood days in Bengaluru.
India in the 17th century held an immense fascination for travellers from the western world. There was the magnificent opulence of the Mughal court, the famed diamond mines of Golconda, the flourishing spice trade of the Malabar and the siren call of a unique culture far removed from the West.
One of the many western travellers who succumbed to this lure was a French explorer and linguist named Jean de Thevenot.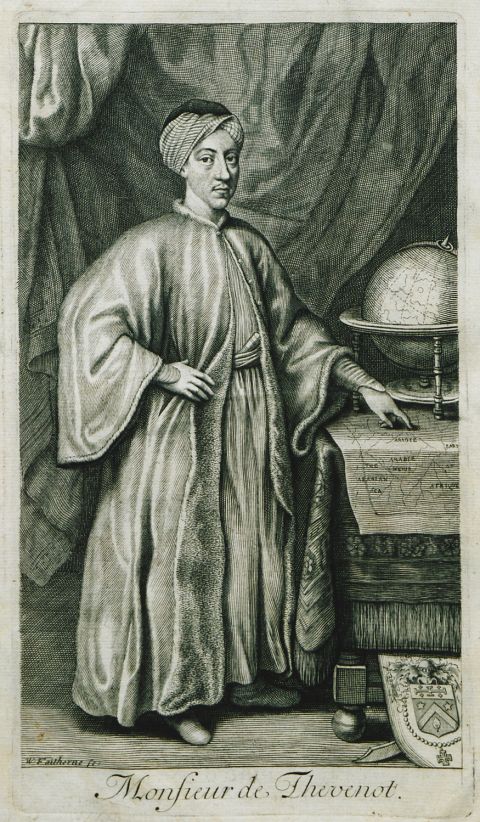 From being amazed by the lush beauty of Ahmedabad's Shahi Bagh garden to being so moved by the glory of Hyderabad that he couldn't resist comparing it with his own Paris, Thevenot's memoirs describe medieval India beautifully. In fact, two centuries after Thevenot visited India, the Oxford dictionary would define Golconda as a "source of wealth, advantages or happiness".
This, however, is not a story of the spectacular sights encountered by Thevenot, but that of an Indian king he met during his travels through the Deccan. In his journal, the French traveller described his impressions of this royal personage with the words,
"The Rajah is small and tawny with quick eyes which indicate abundance of spirit."
The king with the "quick eyes" was none other than the legendary Shivaji, then the head of the warrior Bhonsle clan from Maharashtra. As we all know, he would go on to found one of India's mightiest empires — the Marathas.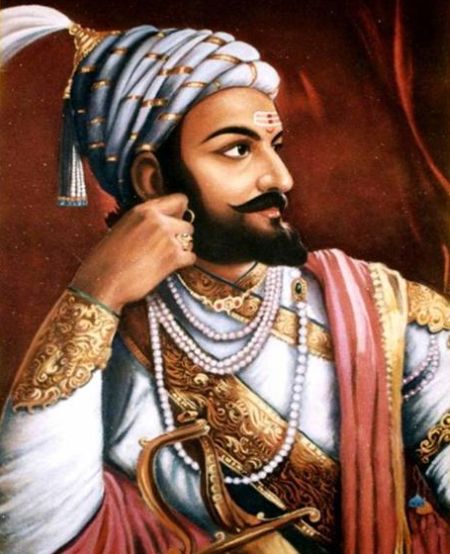 While the stories and anecdotes of Chhatrapati Shivaji's reign in Maharashtra have attained an almost cult-like status in India, few know about his childhood days in Bengaluru.
According to historical records, Shivaji came to Bengaluru as a 12-year-old with his mother Jijabai. They had been summoned by his father Shahaji Raje, then a Jagirdar of Bijapur rulers (the Kempegowda ruler had been defeated by the Adilshahi Sultans of Bijapur sometime during 1640-42).
In his book 'Shivaji and His Times' (published in 1973), historian Sir Jadunath Sircar records Jijabai's letter to her husband Shahaji, in which she informs him that at 12, Shivaji had gone long past marriageable age for a Maratha nobleman.
This letter may probably have been why Shahaji asking Jijabai to bring their son along with her to his palace in Bengaluru where he resided with his second wife Tuka Bai and son Vyankoji.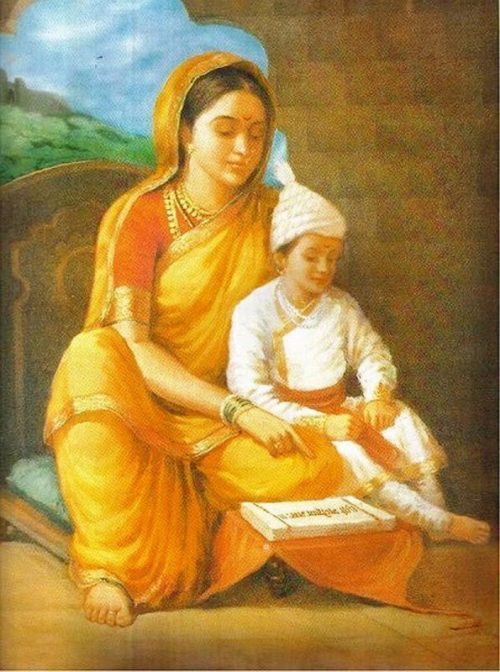 As such, around 1640, Jijabai and Shivaji duly arrived in Bengaluru, accompanied by Jijabai and Dadaji Konddeo (the head of Kondana fort and Shivaji's guardian). Soon after, Shivaji's wedding to Saibai Nimbalkar of Phaltan took place in the palace where Shahaji lived and governed the city.
Interestingly, according to another version of the events that unfolded, Shivaji's first wedding to Saibai had already taken place at Lal Mahal in Pune in the absence of his father. Thus, to meet his son and daughter-in-law, Shahaji summoned the couple with Jijabai to Bengaluru and repeated the wedding ceremony at his palace.
As for the exact location of this palace, it remains shrouded in mystery and disputes, with historical records providing little information. According to the Karnataka State Gazetteer of Bangalore District (Urban) — edited by the late Karnataka historian Suryanath U Kamath — the Gauri Mahal Palace in the present-day Bengaluru's Chickpet area (near Majestic) is where Shahaji and his family are believed to have lived.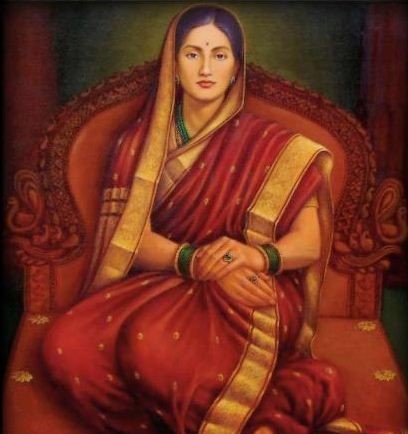 On the other hand, historian M Fazlul Hasan describes Shahaji's palace as a Gowri Vilasa Hall in the city. In his famous book, 'Bangalore Through The Centuries', he quotes a Sanskrit champu kavya (prose-poetry passage) called Radha Madhava Vilasa, which the poet, Jayarama Pandye, is believed to have read to Shivaji and Shahaji at the Gowri Vilasa Hall.
Hasan further speculates that the aforementioned Hall perhaps lay inside an old palace constructed by Kempe Gowda at the site of what is now the location of the dilapidated Mohan buildings and the defunct Vijayalakshmi theatre in Chickpet.
The Marathi book, 'Shivabharath', also gives a detailed description of the period Shahaji and Shivaji spent in Bengaluru. Shahaji is believed to have developed the city as the southern military headquarters for the Adil Shahi sultans.
He set up training camps, ammunition factories, cavalry stables and tent bases for soldiers in the medieval petes (commercial centres) of Bengaluru.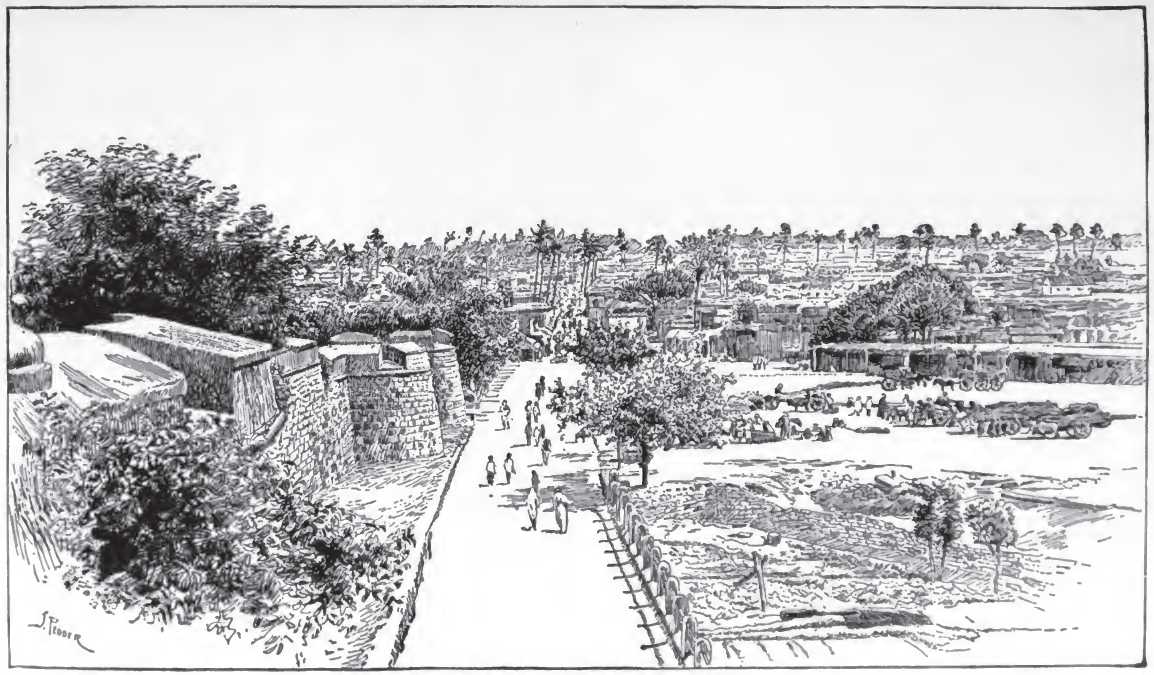 As for young Shivaji, he spent his days in the bustling city closely observing and absorbing its unique socio-cultural ethos (which continued to have the indelible influence of the Vijayanagar empire despite the best efforts of the Bijapur Sultans to change it). He also received further formal training in statecraft and warfare.
During his stay in Bengaluru, Shivaji also developed an admiration for the administrative initiatives of Kantirava Narasaraja of Mysore (another local kingdom that, along with Thanjavur and Hampi, followed the social blueprint of the Vijayanagar empire). He would later introduce some of these ideas in the Maratha stronghold.
For instance, in those days, Narasaraja had issued a special coin, Kantirai, to assert his authority over Mysore. And Shivaji did the same after his coronation in Raigad in 1664, issuing a coin called Shivrai!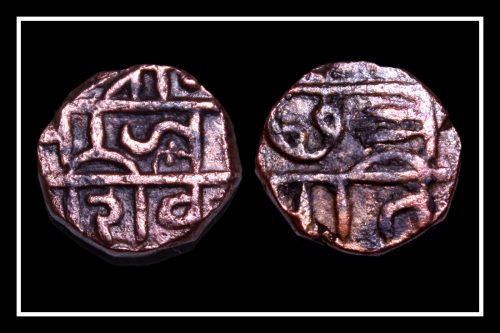 In 1642, Shahaji bestowed Shivaji with the powers to govern Pune and sent the young couple back in the company of four administrators he had chosen himself. These four — Shyamraj Nilkanth Ranjhekar as chancellor, Balkrishna Hanumante as accounts general, Sonaji Pant as secretary and Raghunath Ballal Korde as paymaster — would go on to guide the feisty young lad as he began the task of building up the Maratha Empire.
In the following years, Shivaji carved out an enclave from the declining Adilshahi sultanate of  Bijapur that formed the genesis of the Maratha Empire. In June 1674, he was formally crowned as the Chhatrapati (Monarch) of his realm at Raigad.
Three years later, in 1677, Shivaji visited the south again, travelling to Bengaluru, Hampi, Thanjavur and Srisailam and Madras. At Srisailam, he built an 82-foot tall gopuram for a temple dedicated to Goddess Bhramaramba and restored the festivals of the temple under the protection of his officers.
His statue and paintings depicting his life can still be seen at the present-day Srisailam's Shivaji Spoorthi Kendram.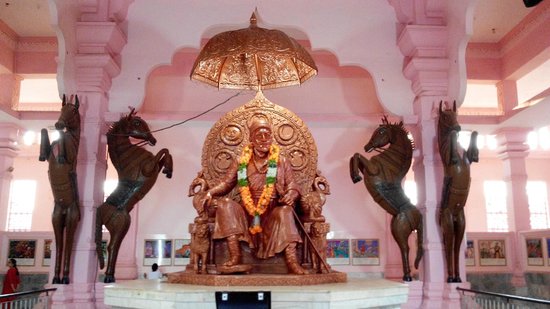 He also gifted about 40 villages to a family related to the Vijayanagar kings who lived in a place called Aanegundi in Gangavati taluk in Karnataka's Koppal district (the present descendants of the family still have a silver plaque regarding the same).
In Chennai, Shivajipaidd obeisance to the famed Kalikambal temple (located on Thambu Chetty Street in present-day Chennai's George Town). Legend has it that he visited the temple after he heard that the presiding deity was Kali, his favourite goddess. A long line of Maratha kings, including Shivaji's half brother Vyankoji, later controlled the Thanjavur region for nearly two centuries.
To this day, visitors to Chennai's Kalikambal temple can see a plaque proudly declaring: "On this day of October 3,1677, Chhatrapati Sivaji Maharaj visited this shrine and worshipped Sri Kalikambal."
This is accompanied by a framed painting (put up by the Madras Maratta Association) showing the Maratha warrior in battle gear, kneeling before the goddess and offering her a lotus.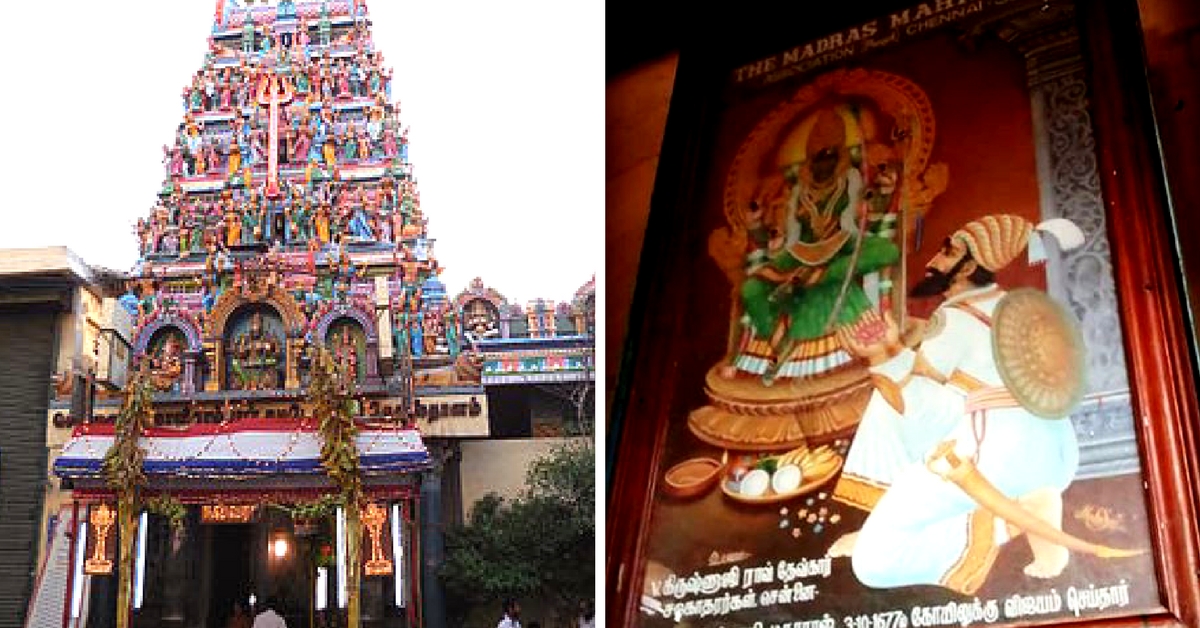 Interestingly, on the same day Shivaji is said to have visited the temple — October 3, 1677 —  the alarmed administrators of Fort George (to whom the Maratha ruler had sent word, asking for the services of British engineers) wrote in their report:
"Sevagee Raja has sent the Agent a letter of 22nd September through two of his spies, desiring us to supply him with Ingeniers. This was returned to him with a civil excuse, it being wholly unfit for us to meddle in it, there being many dangers consequent thereon, as well of increasing his power as of rendering both Golcondah and the Moghul our enemies."
In fact, the East India Company was so worried about the mighty Maratha king that it decided to further fortify "Madraspatnam" in order to "prevent any design of so evil a neighbour as Sevagee"!
---
Also Read: The Forgotten Story of Rani Tarabai, The Indomitable Warrior Queen of the Marathas
---
Like this story? Or have something to share? Write to us: contact@thebetterindia.com, or connect with us on Facebook and Twitter.
NEW: Click here to get positive news on WhatsApp!
We bring stories straight from the heart of India, to inspire millions and create a wave of impact. Our positive movement is growing bigger everyday, and we would love for you to join it.
Please contribute whatever you can, every little penny helps our team in bringing you more stories that support dreams and spread hope.