An educationist and dedicated social worker, her journey in this field started in 1980, when she, along with her husband, the late Mr L. Tyagi shifted to Jodhpur.
Smt. Shashi Tyagi, the Secretary of Gramin Vikas Vigyan Samiti in Rajasthan received the Jamnalal Bajaj Award for Outstanding Contribution to Constructive Work at the Jamnalal Bajaj Awards 2017.
An educationist and dedicated social worker, her journey in this field started in 1980, when she, along with her husband, the late Mr L. Tyagi shifted to Jodhpur. The couple founded the Gramin Vikas Vigyan Samiti (GRAVIS) in 1983 in Gagadi village, Jodhpur, to work on issues such as substance abuse, caste and gender discrimination, purdah system, illiteracy, water scarcity, affecting the people of the region.
Today, GRAVIS works in the northwest region of Rajasthan across six districts, Jaisalmer, Jodhpur, Bikaner, Nagaur, Jaipur and Barmer, covering around 1200 villages and serving about 1.2 million people.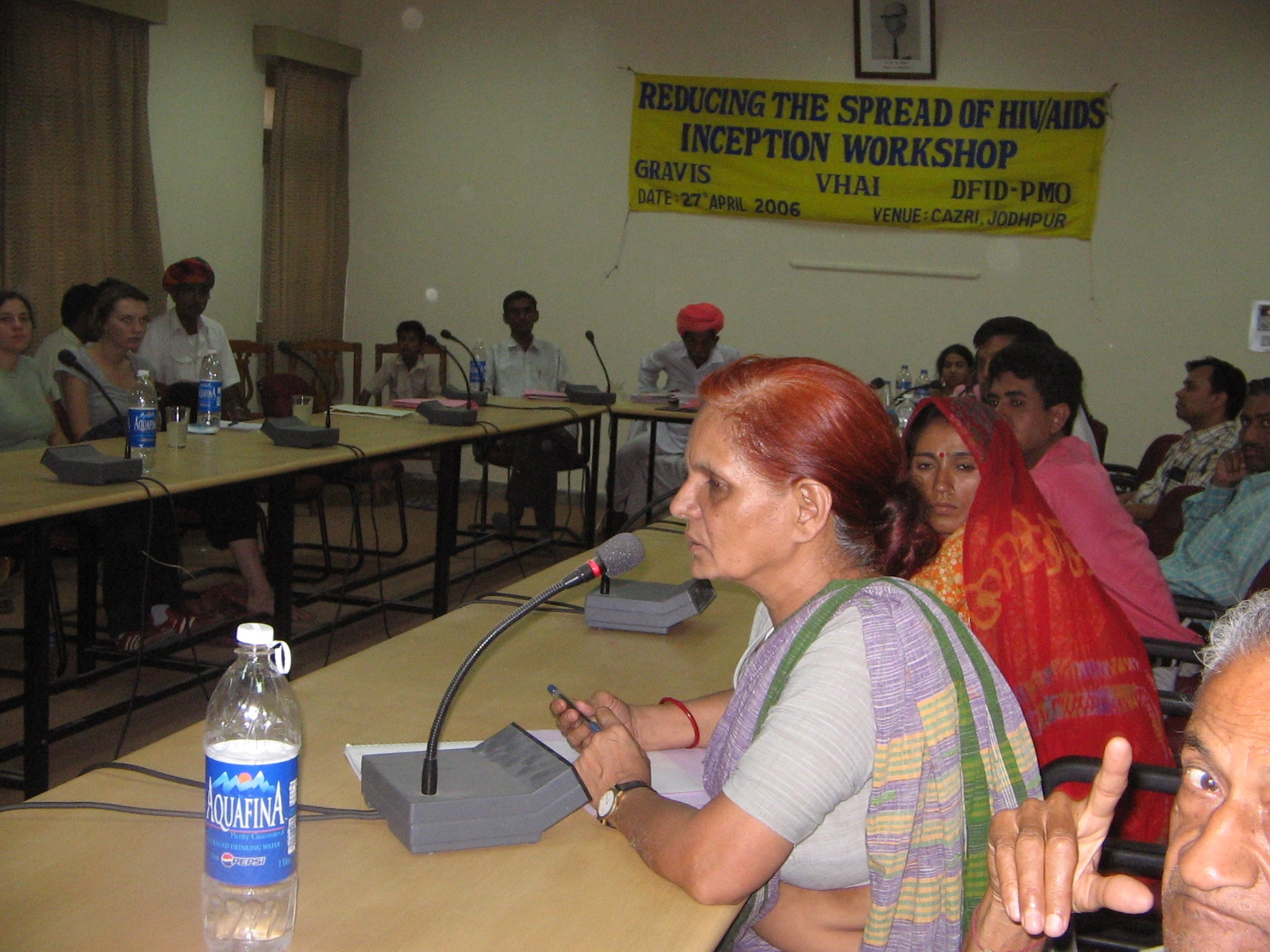 GRAVIS works with vulnerable and needy groups, to develop self-reliance in rural communities. Blending traditional wisdom with modern sciences, it encourages community involvement and sustainable practices.
Some of its areas of work include —
Village Development Committees: GRAVIS has helped the formation of community-based organisations called Village Development Committees (VDCs). Smt. Tyagi and her GRAVIS team guide and facilitate the VDCs to address pertinent issues, ensure people's participation and implement developmental programs initiated by her as well as those introduced under government schemes.
Watershed development and management: GRAVIS uses both traditional as well as modern scientific methods for conserving and storing rainwater. The traditional ones are Khadin (bund construction), Taanka (rainwater harvested for drinking water), Naadi (village pond) and Beri (percolation well).
The construction of khadins has resulted in soil moisture retention and a two-fold increase in crop yield.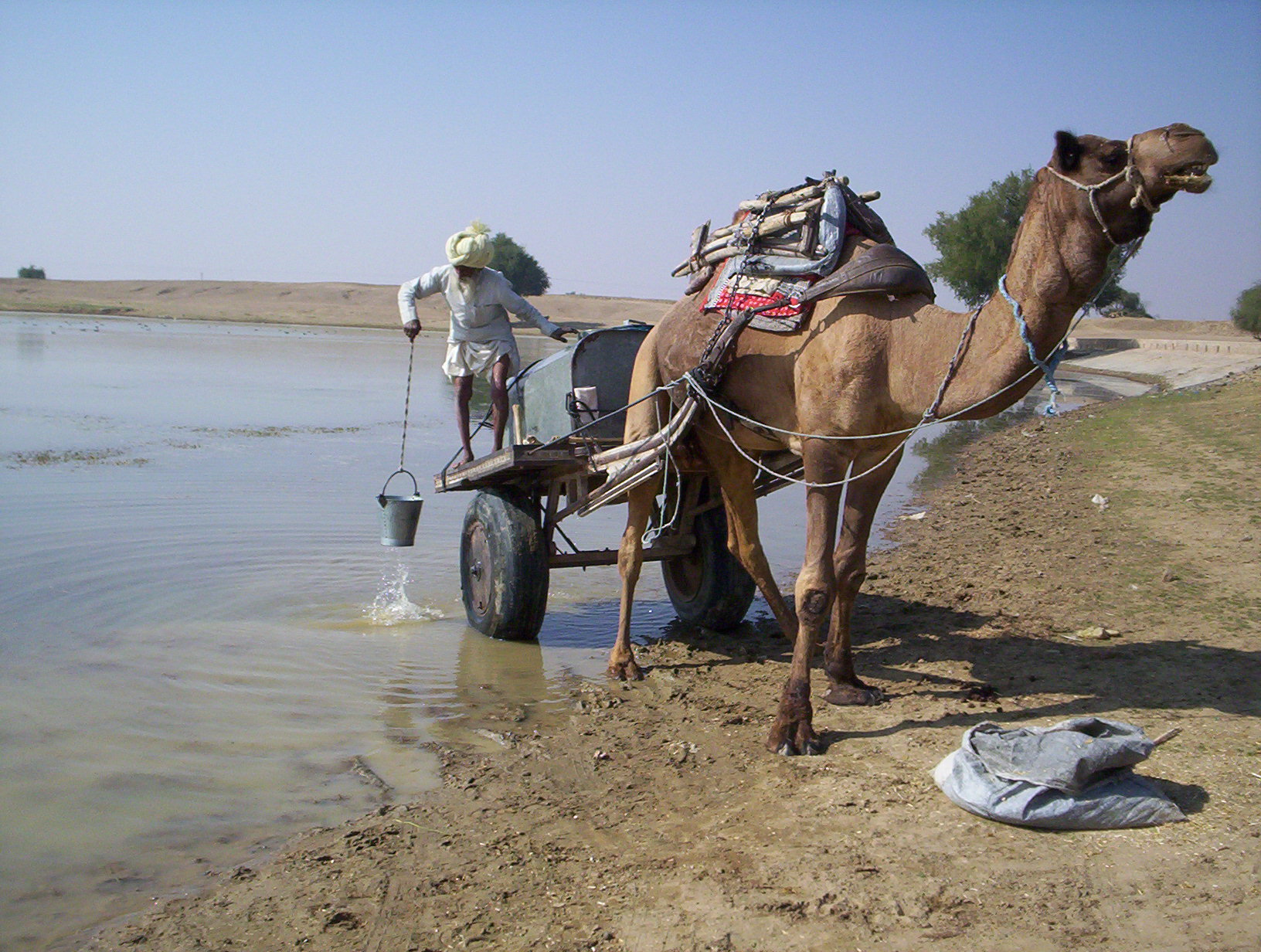 Access to drinking water: The problem of access to drinking water in the desert region was adversely affecting the lives of the women and young girls. GRAVIS initiated construction of taanka for each house, and this meets the requirements of a family's water supply for 6-9 months; the families rely on wells or naadis (village ponds) for the remaining months. This initiative has helped in reducing the drudgery of the women and girls could go to school. GRAVIS makes the facility available on two conditions i.e. the taanka must be in the name of the woman in the family, and the girls in the family should be sent to school.
Till date 6,635 taankas have been constructed and have benefitted over 1,00,000 families.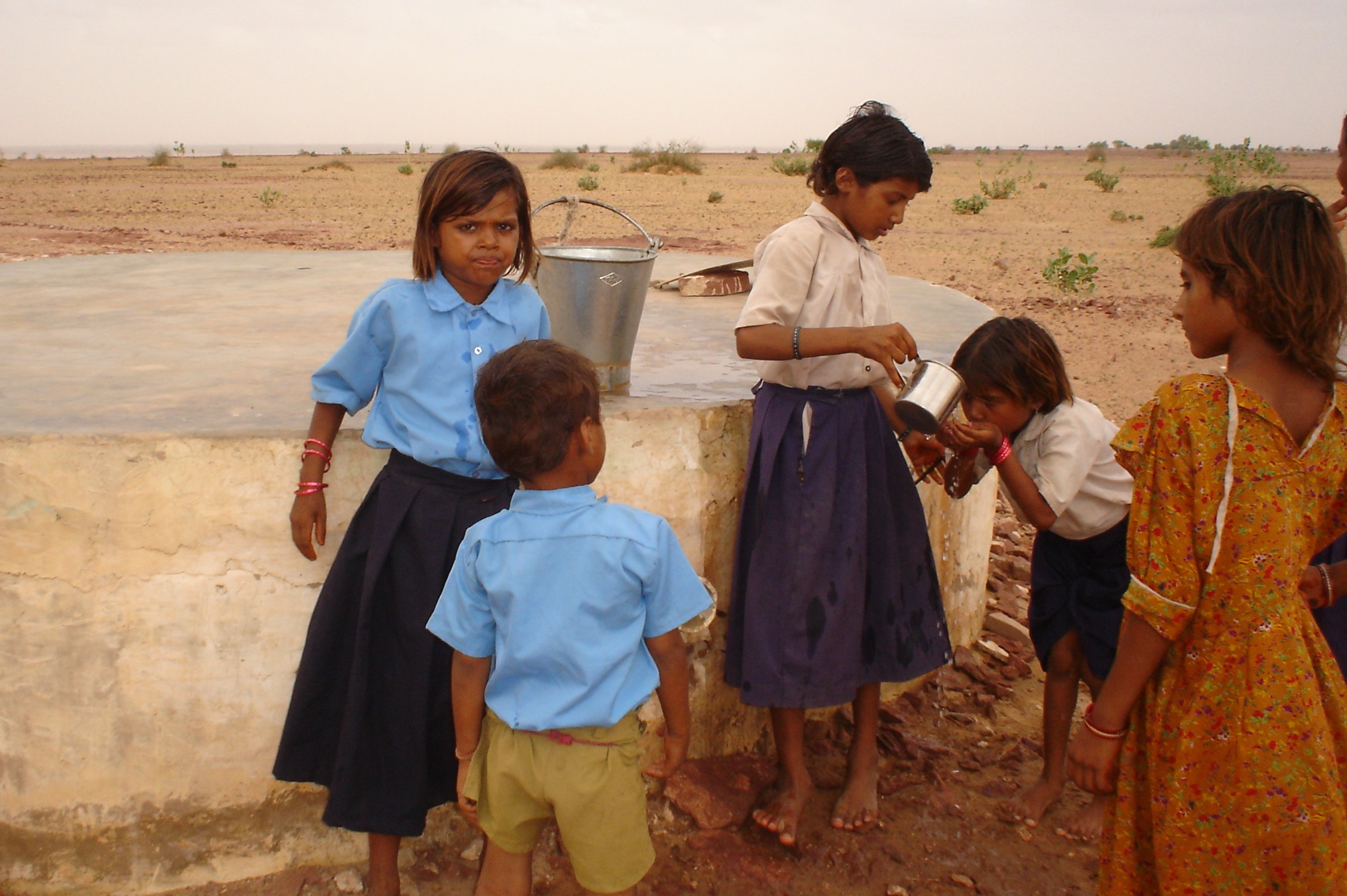 Afforestation and Seed Banks: GRAVIS helped in developing village forests, pastures, gochars (grazing land), and arid horticulture units. Seed banks have allowed villagers to stock seeds to overcome crisis situations, and women also use this facility to provide seed loan.
Farmers' Associations/Clubs: To increase awareness of farming practices in the arid conditions; knowledge exchange through workshops, training and exposure visits are conducted. Farmers clubs have been formed, and these have helped in improving crop cultivation, expansion and livestock management.
Women Self Help Groups (SHGs): GRAVIS helped in the formation of over 1650 SHGs comprising around 19,500 members.
Interventions include leadership development, capacity building, microfinance, girl child education and health care.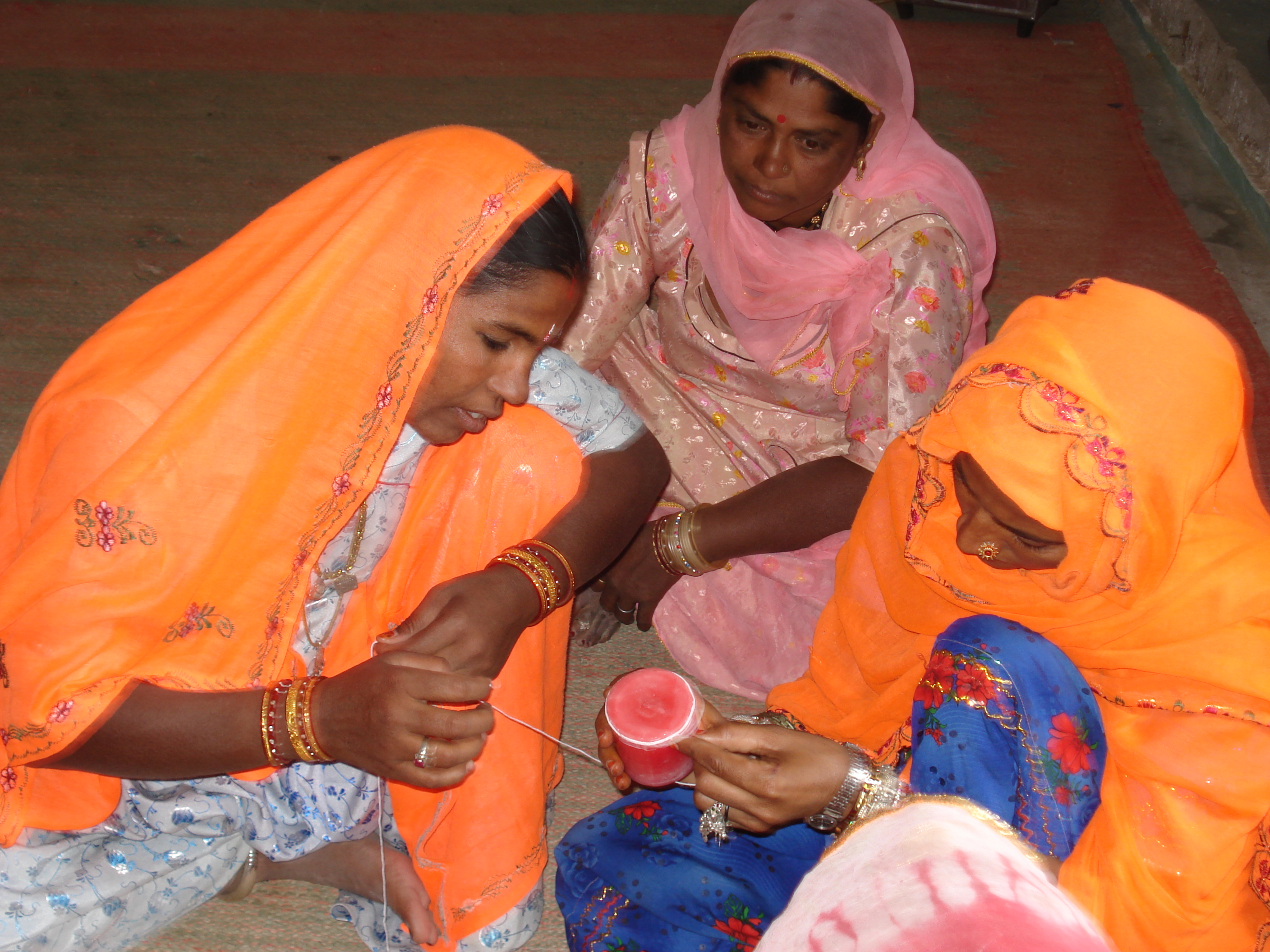 Education: GRAVIS has set up 98 schools in the Thar
Desert, out of which 46 have been handed over to the government or the community. Approximately 7200 children are enrolled in the primary schools.
Serving the Mining Community: Realizing the challenges faced by the mineworkers, Smt. Tyagi has been regularly campaigning and sensitising mineworkers on their living and working conditions. She has also campaigned for the rights of miners who are suffering from silicosis.
Healthcare: A 50-bed GRAVIS hospital in Tinwari, in Jodhpur, was set up in 2000. In addition to providing healthcare services, it also identifies and links patients to other hospitals for major and minor surgeries and illnesses.
In 2003, an eyecare unit was set up to treat glaucoma and night blindness, and so far over 19,000 operations have been carried out.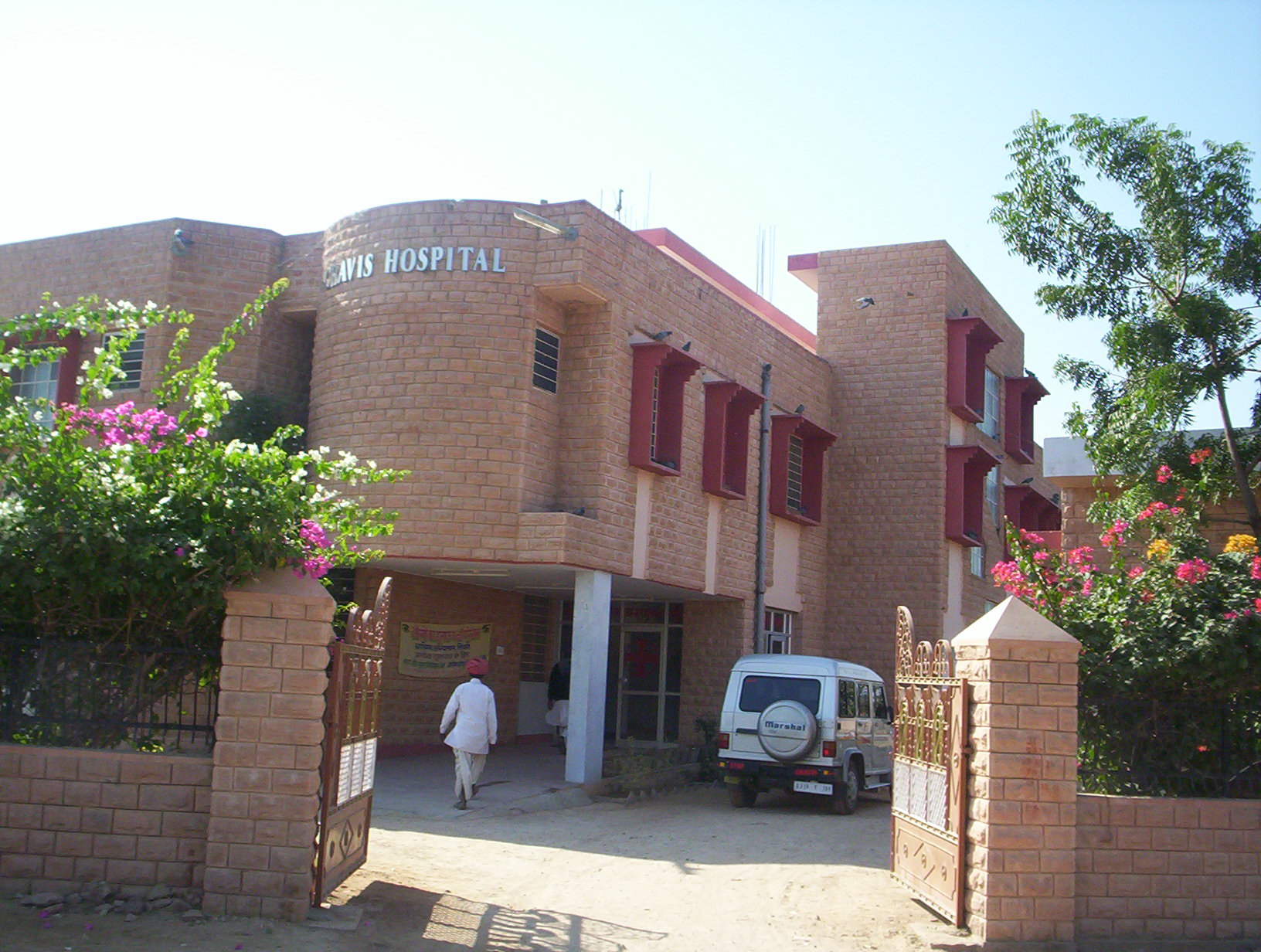 Smt. Tyagi has received the Anadi-Kamal Award and Ram Krishna Jaydayal Dalmiya Award for her work. She is on the board as an advisor for several national and international organisations.
Smt. Tyagi has also been invited to many institutions and universities in Norway, France, Italy, US, UK, Germany, Finland, Singapore, Sri Lanka and Bangladesh to present the GRAVIS model of Gandhian work.
On October 28, 2017, Smt. Shashi Tyagi was conferred with the Jamnalal Bajaj Award in the category of Constructive Work.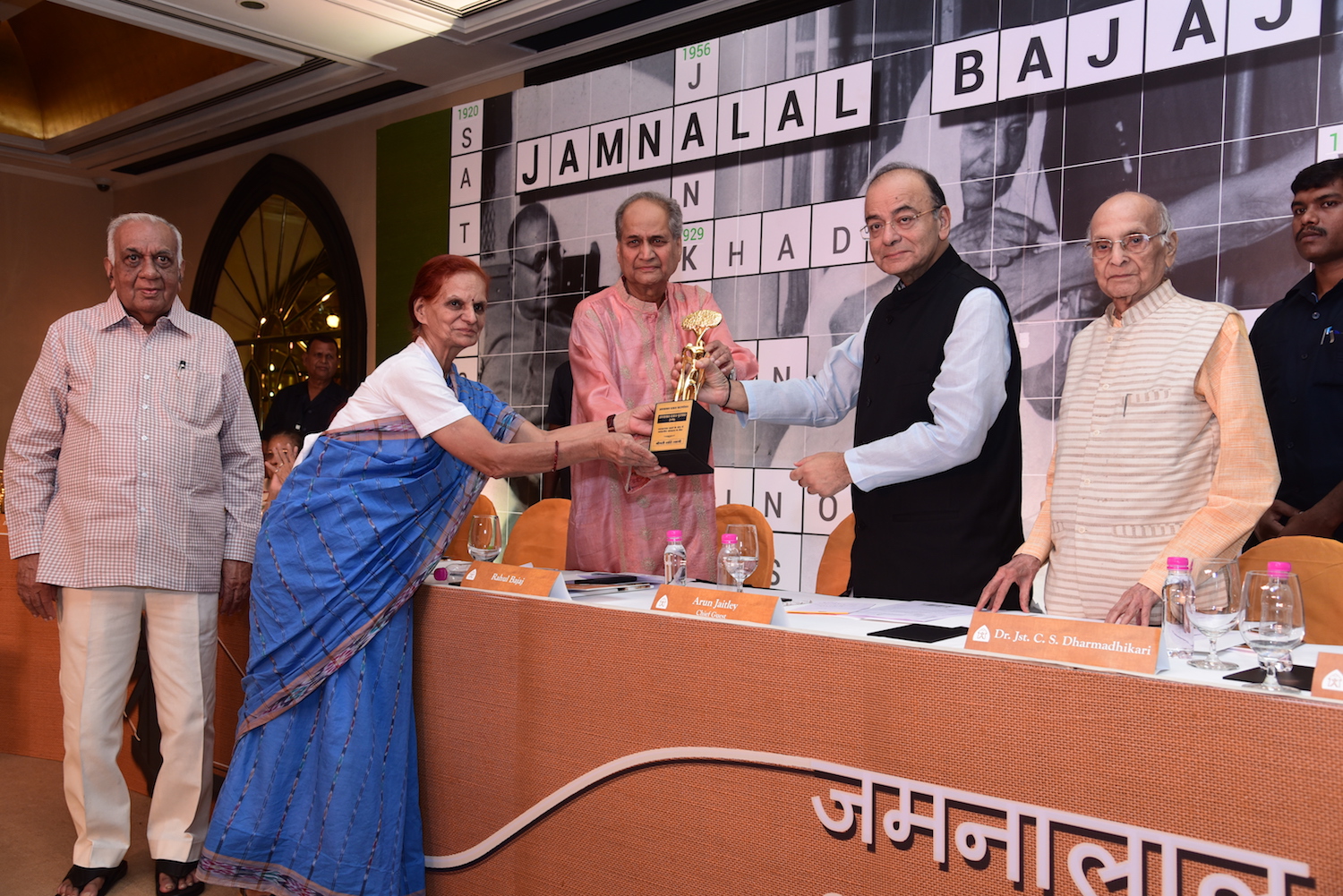 ---
Know an inspirational changemaker working for rural development at the grassroots level? Click below to nominate them for Jamnalal Bajaj Awards 2018.
---
Like this story? Or have something to share? Write to us: contact@thebetterindia.com, or connect with us on Facebook and Twitter.
NEW: Click here to get positive news on WhatsApp!