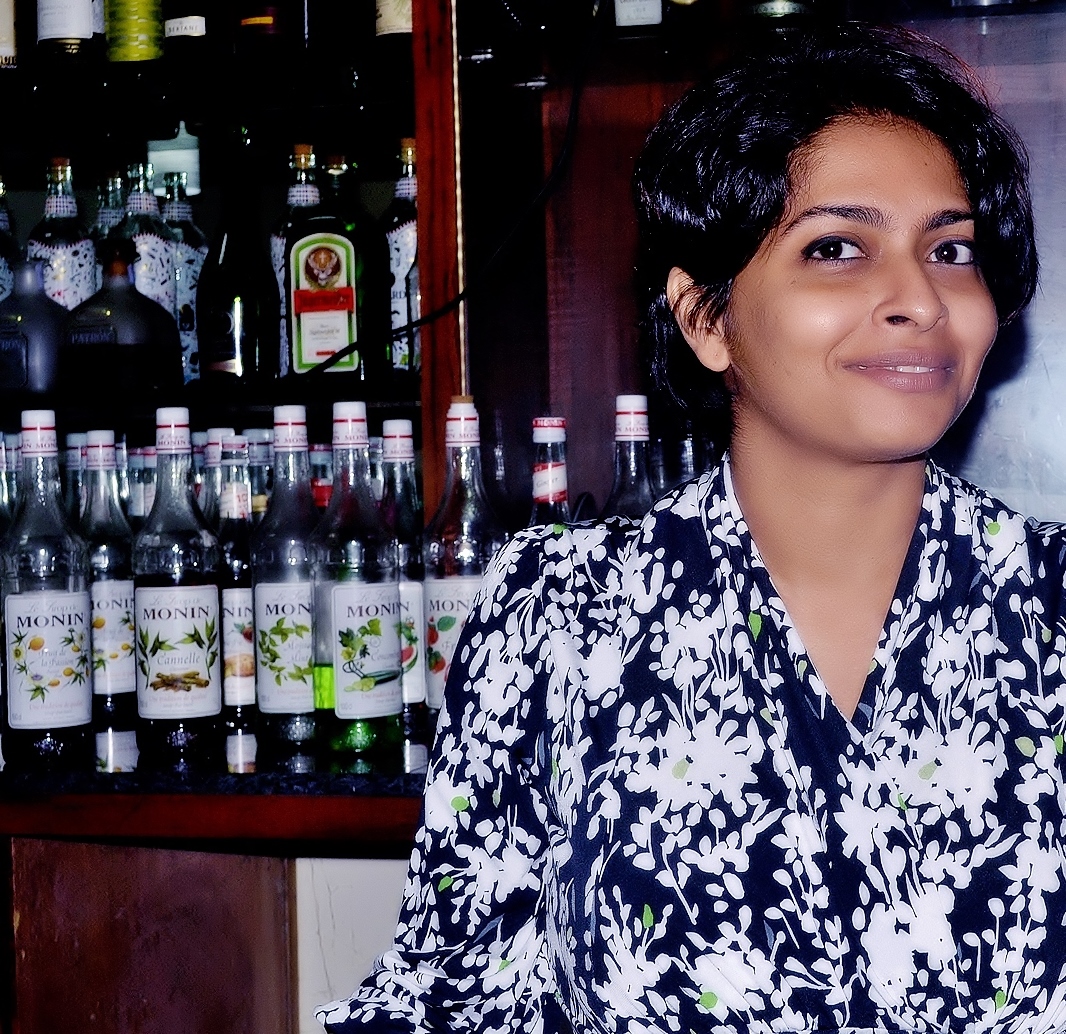 The subject of women bartenders broadly combines the two biggest insecurities of contemporary Indian society – the pertinent questions regarding women liberation and empowerment along with the contentious issue of alcohol sale and consumption. Meet some of the brave women bartenders in India who are breaking the mould and trailblazing their way into uncharted territory.
The subject of women bartenders broadly combines the two biggest insecurities of contemporary Indian society – the pertinent questions regarding women liberation and empowerment along with the contentious issue of alcohol sale and consumption. Here we introduce you to some of the brave women bartenders in India who are breaking the mould and trailblazing their way into uncharted territory.
"It is interesting to see how the mainstream media, even in the West, usually portrays bartenders as men, whether it is Moe from The Simpsons or Nick Miller from New Girl," Colette Pereira candidly expressed. She recently left her career in Public Relations and Marketing to pursue bartending at Cocktails & Dreams (school of bar and beverage operations, Mumbai). Her family was very supportive and glad that she eventually decided to follow her passion for mixology. In 2007, came the landmark judgement of the Supreme Court of India, which not only overturned an archaic 1914 law that prohibited women from tending bars in the National Capital Region but it also stressed upon the fact that it was the duty of the State to ensure safety of women who choose to work at bars. True to the media's portrayal of bartenders mostly being men, bartending still essentially remains a male-dominated profession in India today.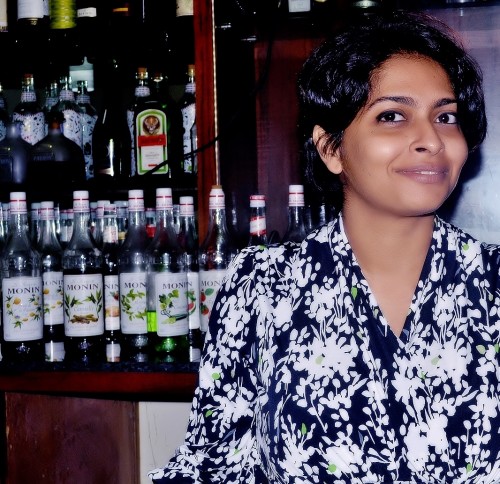 "As an industry, bartending is looked upon as an unconventional profession in India. It is still in its nascent stages," says Saviera Barretto, a young a post graduate in Public Relations from Mumbai, who studied under and later even worked with Flaming Trio (a bartending solutions company). The demand for bartenders is certainly on the rise, with hotels and bars flourishing in the big metropolises as well as springing up in the rapidly developing cities like Hyderabad, Pune, Bangalore, Indore, etc.
Vijaypal Rawat, partner at Cocktails & Dreams (Mumbai) says, "Out of the 450 students we approximately train in a year, the number of female students is fewer than ten. The ratio is highly skewed. Women almost never get a regular bartending jobs as women are not allowed to bartend after 8:30 p.m. in India still." This deadline under the law for women bartenders is mostly viewed upon as ridiculous and unfair by most in the industry. It forces women bartenders to work as either freelancers for private events, on cruise liners or go abroad in search of work. What's more? Women bartenders continue to be banned in the states of Punjab, Haryana, Himachal Pradesh and Chandigarh even today! Even if women bartenders are offered a regular job, they are usually given day-shifts or assigned work in the restaurants instead of letting them work behind the bar counter. Plus the employers prefer hiring male bartenders instead to escape the task of providing women bartenders with transport facilities for commuting to and fro from work.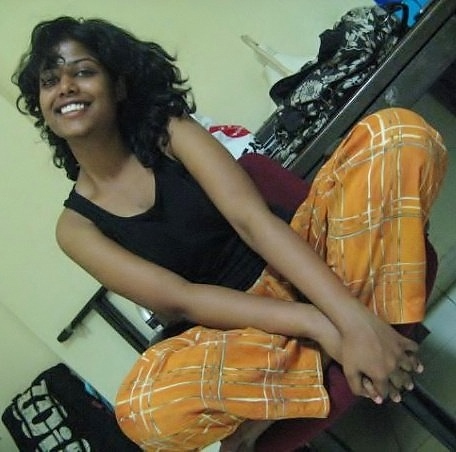 Shatbhi Basu is not a mere celebrity, she is considered to be the pioneer of bartending in India with experience which spans over three decades. She is regarded as an inspiration by many and her lustrous career is the perfect example of how much a person in the industry can achieve. She has in the past hosted a television show on mixology, authored a column in a mainstream daily as well as a book. Plus, she runs her own professional bartending academy called STIR (Mumbai). Debunking the myth of unsafety in context to women bartenders, Shatbhi argues,
"The whole safety factor in case of women bartenders is blown out of proportion. Why isn't it considered in case of women in housekeeping in hotels or those working late nights in restaurants and coffee shops? These days more and more educated women are entering this field just like they are in any other profession which they were previously discouraged to take up."
The Jessica Lal murder case in 1999 in Delhi had generated a lot of debate regarding the safety of women bartenders in India. "Safety is an issue for women in India. Period. Being a bartender is no different. I've never faced any additional threat to my safety while I was a bartender," says Saviera. Shatbhi adds, "I also blame the media partially for covering the Jessica case the way they did. They are responsible for perpetuating this unsafety cliché in the minds of the people. Women bartenders are in fact safer than most of the women sitting in a bar or a club since they have the bar counter separating them from the customers. Plus, the management and the security personnel present at the establishment are also around in case things get ugly, which they rarely do." A similar sentiment was shared by Colette who states, "You as it is go through so much as a woman in India, bartending does not make it any worse."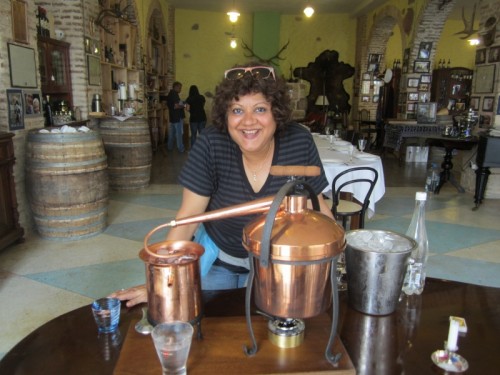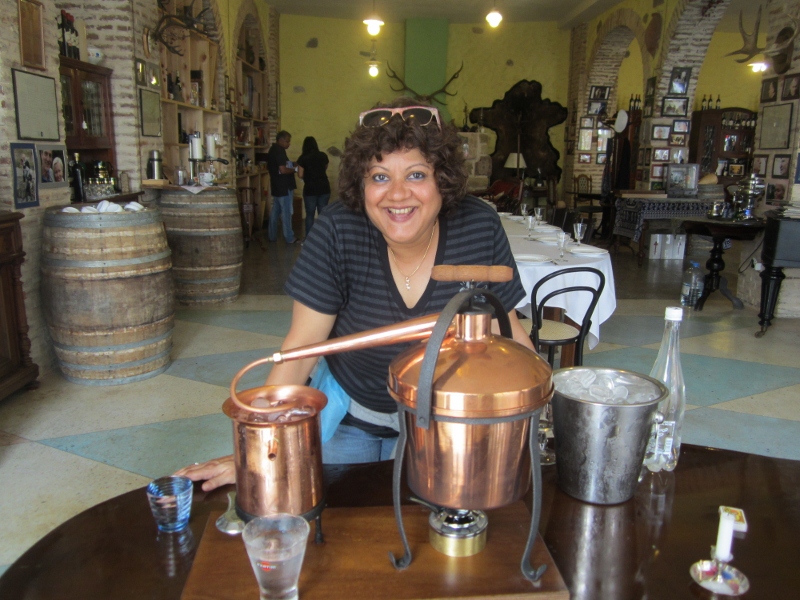 Women bartenders also often risk being treated as just eye-candy and hence not being taken seriously or attracting some unwanted attention. The right attitude and body language are certainly crucial for combating this issue of objectification. Colette continues,
"In my experience, I have not as yet been in an uncomfortable position ever while working as a bartender. Surely people are curious when they see a woman behind the bar counter in India but the attention is positive and in a way I am proud to be a crowd-puller. I thought being a woman bartender would be tougher but now that I am a part of the industry I realise that this is not the case at all. If you have your skills and knowledge in place the confidence shows and nobody messes with you."
It was amazing to discover that while speaking about their male counterparts, every woman bartender (spoken to for the purpose of this article) had only positive things to share. Saviera said that her colleagues have always been protective and vigilant. She says, "I can take care of myself but it is nice to know someone's got your back." Vibhuti Angane and Saba Sheikh both currently enrolled at Cocktails & Dreams (Mumbai) agree. They feel that their male colleagues are respectful, sensitive and always ready to take over the difficult customers from them. Saviera explains simply, "Women in every profession are treated differently. It's the same with bartending. Some people are super supportive while the others continue to be critical. I've never let criticism weigh me down."
Bartending is a demanding profession although it may look all fun and games. It might seem glamorous and it certainly pays well but the amount of diligence it requires is equally challenging. One has to stand behind the counter for hours at end, always be alert, swift, creative and be able to connect with the customers and cater to their individual tastes. Vibhuti shares, "I am often sleep deprived as sometimes I am bartending for consecutive events without a break. The festive seasons are also very busy, especially around Christmas and New Year."
Sleep deprivation is extremely common trait of this profession. To interact well with the customers is an essential part of the job. "I do give some suggestions to my customers which they appreciate and at times I have also learnt about certain spirits and wines from them, which has helped me expand my knowledge base," says Vibhuti. Talking about what separates an average bartender from the good one, Shatbhi elaborates, "I believe in nothing but brilliance. That is a level beyond satisfaction. The sense of awe and delight which we produce through our skills and craft qualifies as brilliance."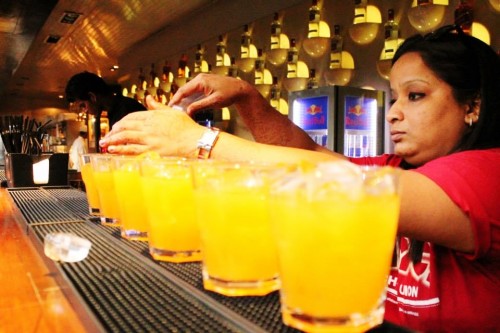 Any discussion on the scarce number of women bartenders in India starts from the very basic stigma that the women (as well as men) face since they choose to be in a profession directly connected to alcohol. India is a complex kaleidoscope of social, economic and political communities, and individuals from all sections of the society choose bartending as a career. The hypocritical attitude of the Indian state and society towards alcohol is a big part of the problem. This taboo stems from the very fact that many factions of the society and laws at large still share the ideological viewpoint that India is a prohibitionist state, which is in fact far from reality.
While speaking about how bartending as a profession is still perceived by the society at large, Shatbhi discloses, "I have often had men studying at my academy come up to me and say how they do not disclose the fact that they are studying to become bartenders since they fear non-acceptance by their family or have problems while finding a life-partner and getting married. Some simply state that they are a part of the hospitality industry to avoid any trouble. The laws or the people unfortunately do not differentiate between a bartender, an individual who occasionally enjoys a drink or an alcoholic. These categories are often clubbed together under the same taboo of alcohol consumption." We can safely assume that the stigma for women wanting to enter this profession is certainly the same if not worse, which can surely be further debated upon.
Dhanashree Punekar says,
"The societal and familial circumstances play an important role in allowing women to take up bartending. One has to work for shifts as long as 12-15 hours, often late into the night, and so everyone needs to have a strong support system in place in order to be able to survive in this industry and perform to the best of one's ability." She has been in the industry for the past 8 and a half years and works as a freelance bartender, trainer, consultant and faculty at STIR academy. She adds, "I feel very blessed that I have never been forced to make any compromises in my life, and especially so because I am a woman. My brother was responsible for introducing me to this profession and I love being a part of this industry. Someday I plan to have a beverage consultancy of my own."
Bravely risking tensions even in her most personal relationships, Saba shares, "My parents know that I am currently studying to become a bartender but my siblings still think that I am studying to be a chef. Once I was at my elder brother's place and researching about vodka on his computer. He got worried and told me that alcohol was considered 'haram' (forbidden) according to our religion and hence I should stay away from it." She has a keen interest in flaring, which is a specialised branch of bartending which combines performance art with mixology. She is radiant with passion when she recalls how flaring was the reason she got into bartending and how she wishes to be as impressive as some of the flare bartenders whose videos she has seen online. It is heartening for the prospects of the bartending industry as a whole when both Vibhuti and Saba promptly replied that their mothers are their biggest inspirations when asked about what keeps them going.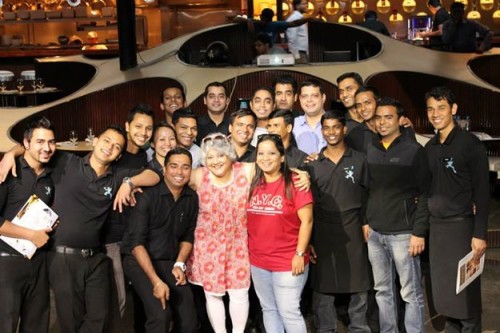 The future of women in the bartending industry is definitely not bleak. Both, Shatbhi and Vijaypal are hopeful that more and more women will eventually enter the industry as gradually the societal structures will change with the younger generations which are more informed and the industry itself evolves. Shatbhi concludes,
"It is interesting to see how the anxieties and questions regarding women bartenders have not changed ever since I began my career. We badger on and on about the society but we seldom realise that if we as individuals change, so will the society."
Sure, we as "Indians" continue to mindlessly heckle about our social and moral values, constantly debate the legal age for consumption of alcohol, foolishly try to impose dress codes for women bartenders, absurdly challenge the right of women to consume alcohol but we should never forget that "Indian" women will continue to fearlessly and fervently pursue and excel in the field of bartending and that they are undoubtedly here to stay. Cheers!
We bring stories straight from the heart of India, to inspire millions and create a wave of impact. Our positive movement is growing bigger everyday, and we would love for you to join it.
Please contribute whatever you can, every little penny helps our team in bringing you more stories that support dreams and spread hope.
Tell Us More