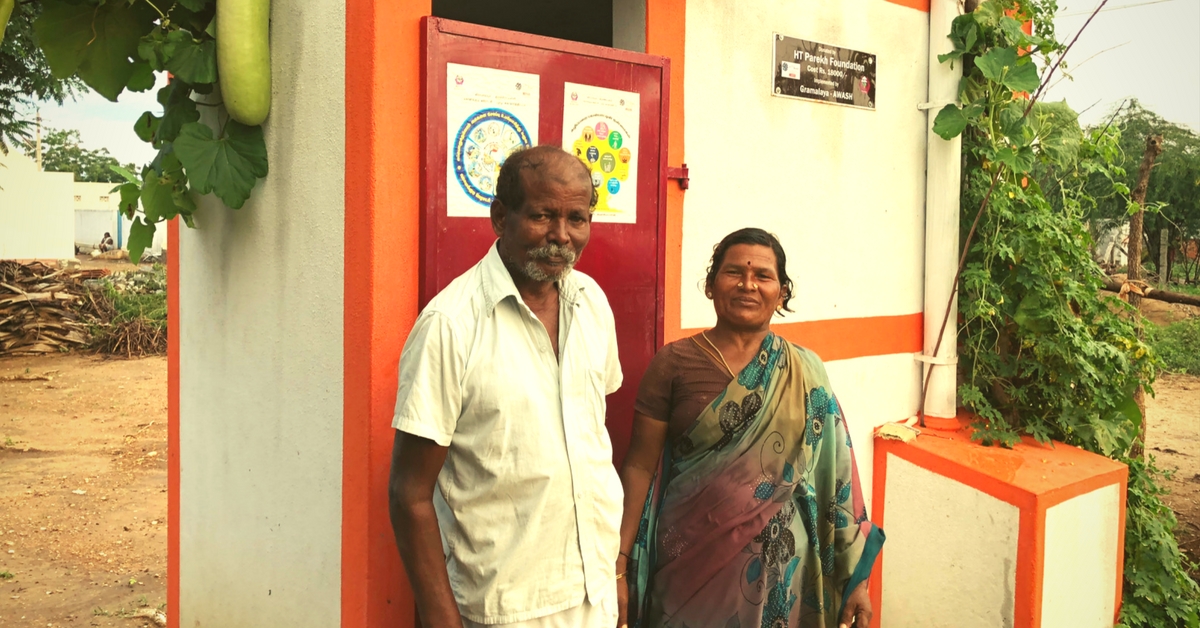 For many of us reading this, the thought of not being able to use a toilet when the need arises is not something that we can fathom.
One of the most vivid images of the state of sanitation in India was depicted in the Oscar-winning movie Slumdog Millionaire, in which the young protagonist was shown going to his 'toilet'. If you have seen the movie, you will never be able to forget it. And that was in the heart of urban India – in a slum in Mumbai. One can only imagine what the situation is like in rural India.
A toilet is defined as a 'fixed receptacle into which a person may urinate or defecate, typically consisting of a large bowl connected to a system for flushing away the waste into a sewer.'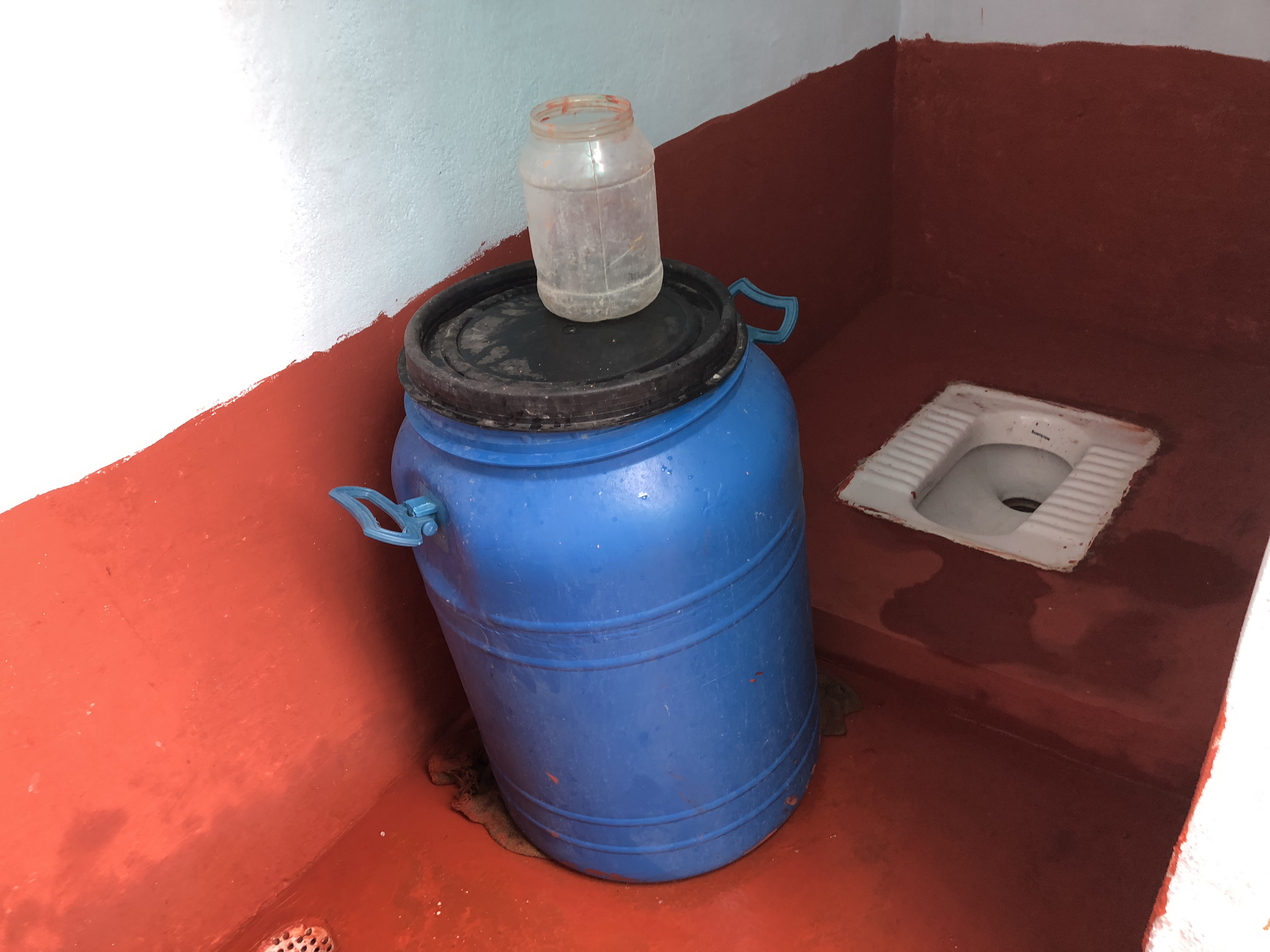 However, after reading this article, you will understand that a toilet is a lot more than just four walls and the hardware inside it.
It is indeed an irony that a civilisation that once boasted of the most advanced sewage system globally is struggling to achieve basic sanitation standards. There are reports which suggest that the history of toilets in India is as old as the Indus Valley Civilization, which had grown in and around Harappa and Mohenjodaro.
The archaeological remains of the Indus Valley Civilization bear evidence to the use of water-borne toilets by the Harappan people living at Lothal, which is only 62 km from Ahmedabad.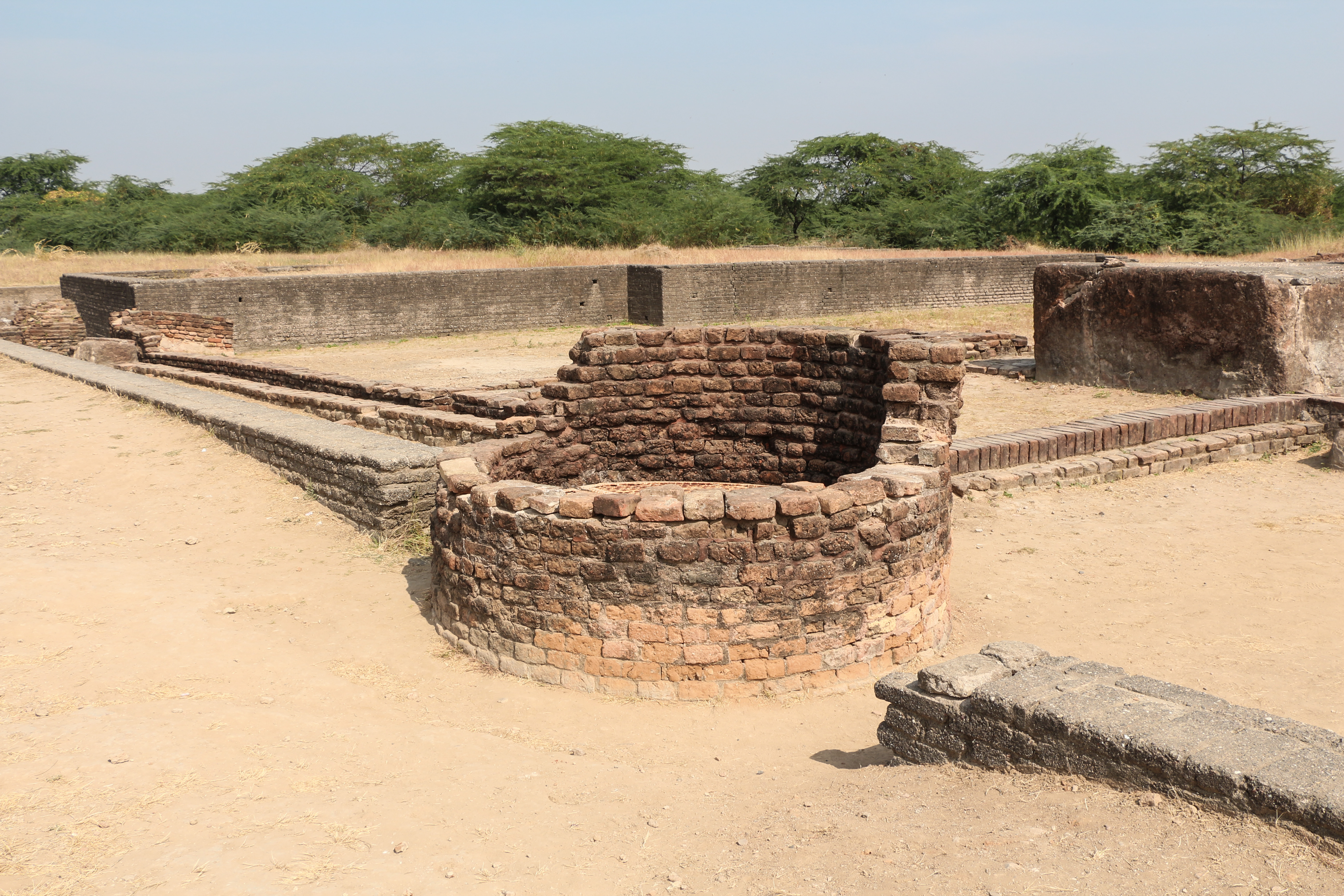 Each house in Harappa had a private toilet with a link to the covered drains outside. The architects of the Indus Valley were in the know of sanitary engineering science, which it seems has been buried along with the Indus Valley Civilization, thereby leaving a large section of the population to practice open defecation.
You would think that having access to sanitation is a fundamental human right, yet almost a third of the world's population suffers on a daily basis from lack of access to a clean and functioning toilet. In the absence of toilets, untreated human waste can impact a whole community, affecting many aspects of daily life and ultimately posing a severe risk to health.
Very often, we also come across stories of young girls dropping out of school upon the onset of menstruation due to lack of toilets and privacy.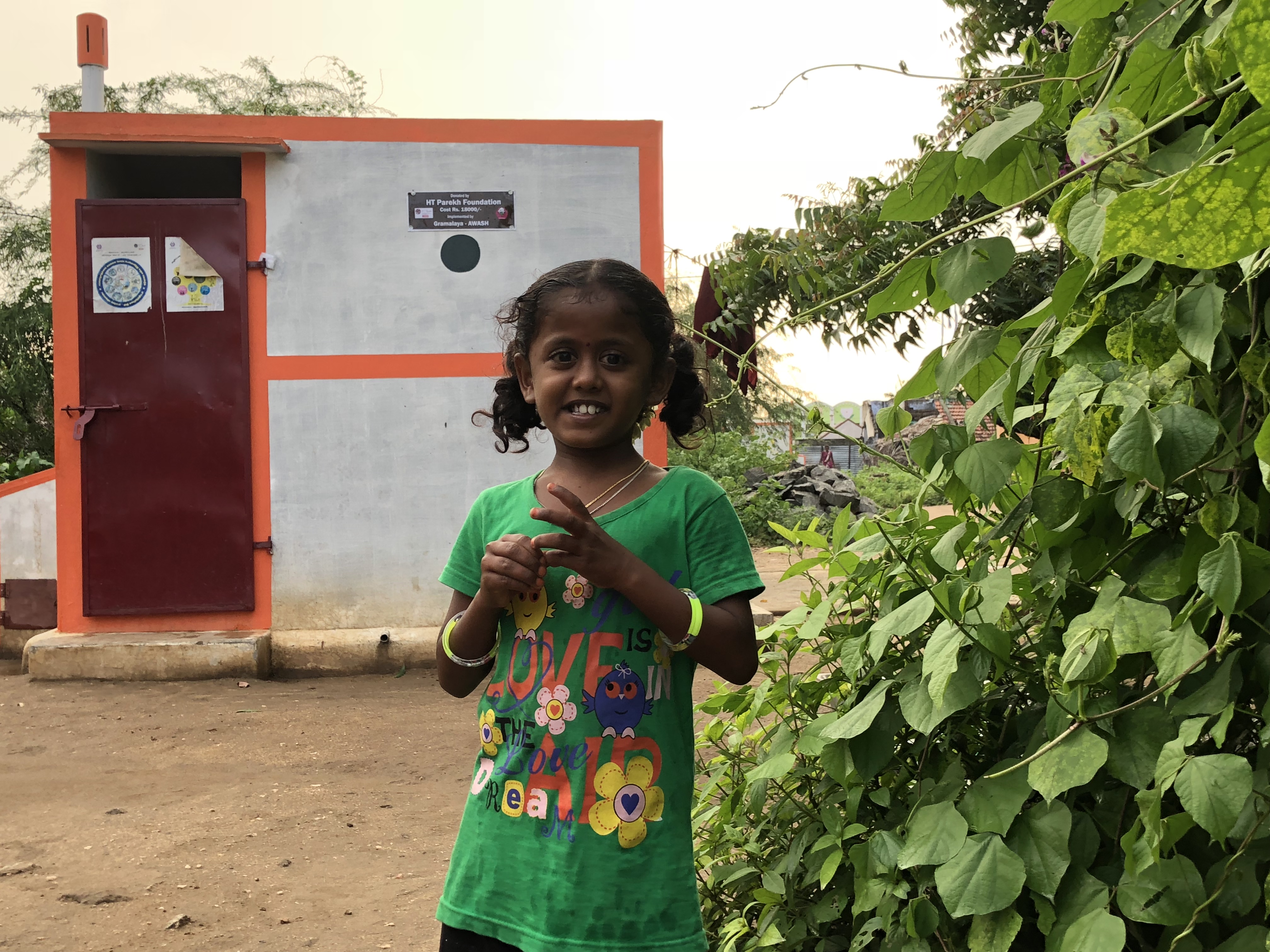 The fear of being attacked, leered at, and in some cases even raped, stops women from leaving their houses after dusk even in situations where they need to use the toilets rather desperately.
It is also reported that every year more children die from diarrhoea-related diseases than from HIV, malaria, and tuberculosis combined. As many as 2,75,000 children who are under-5 years of age in India die every year from dehydration and malnutrition linked to diarrhoea, which in turn is caused by contaminated water, inadequate sanitation, and hygiene.
As per the most recent Swachhta Status Report of the National Sample Survey Office (NSSO), in 2015, more than half of the rural population (52.1 percent) of the country still defecates in the open —which as mentioned earlier is a major public health and sanitation problem.
India's aim is to eliminate open defecation by 2nd October 2019, the year that commemorates the 150th birth anniversary of Mahatma Gandhi.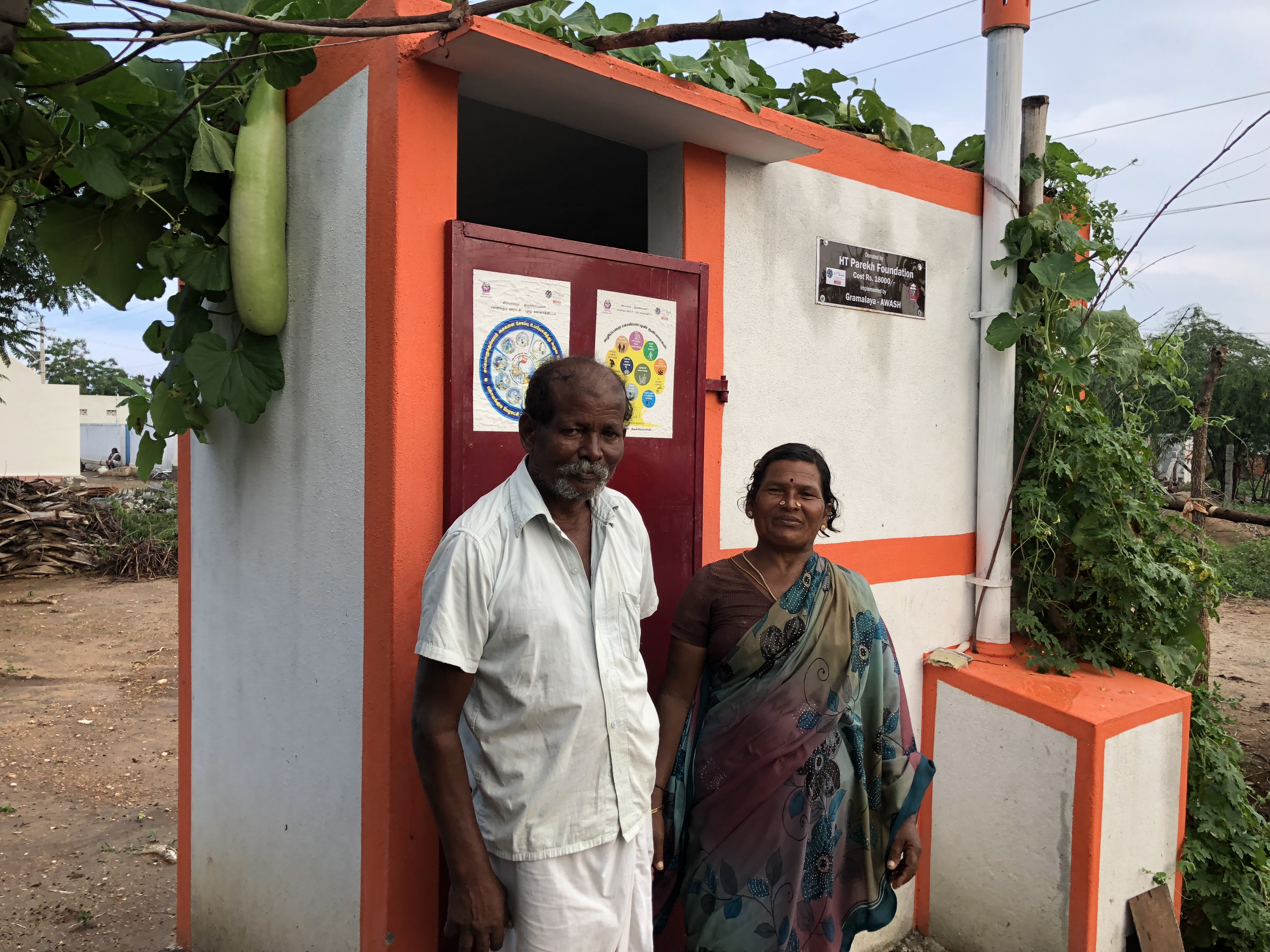 Would it surprise you to read that a family court judge in the state of Rajasthan decided that failure to provide a bathroom is an act of cruelty and can be considered as a ground for divorce? The court declared that the fact that women have to wait until sunset to relieve themselves is not just physical cruelty but also amounts to outraging the modesty of a woman.
An organisation called Gramalaya established three decades ago has come up with some novel ideas to ensure that sanitation and hygiene conditions of those living in the rural areas of India becomes a priority. In 2004, Gramalaya began its micro­loan program for water and sanitation improvements. When one thinks of micro-finance; the assumption is that the loan is being given for a small-scale business venture. Using microfinance to building toilets is not typical.
Gramalaya provides loans to Women Self Help Groups (SHG), and SHG members, distributed the loans among borrowers with all members sharing joint liability.
The women directly pay for the construction work while Gramalaya monitors the construction.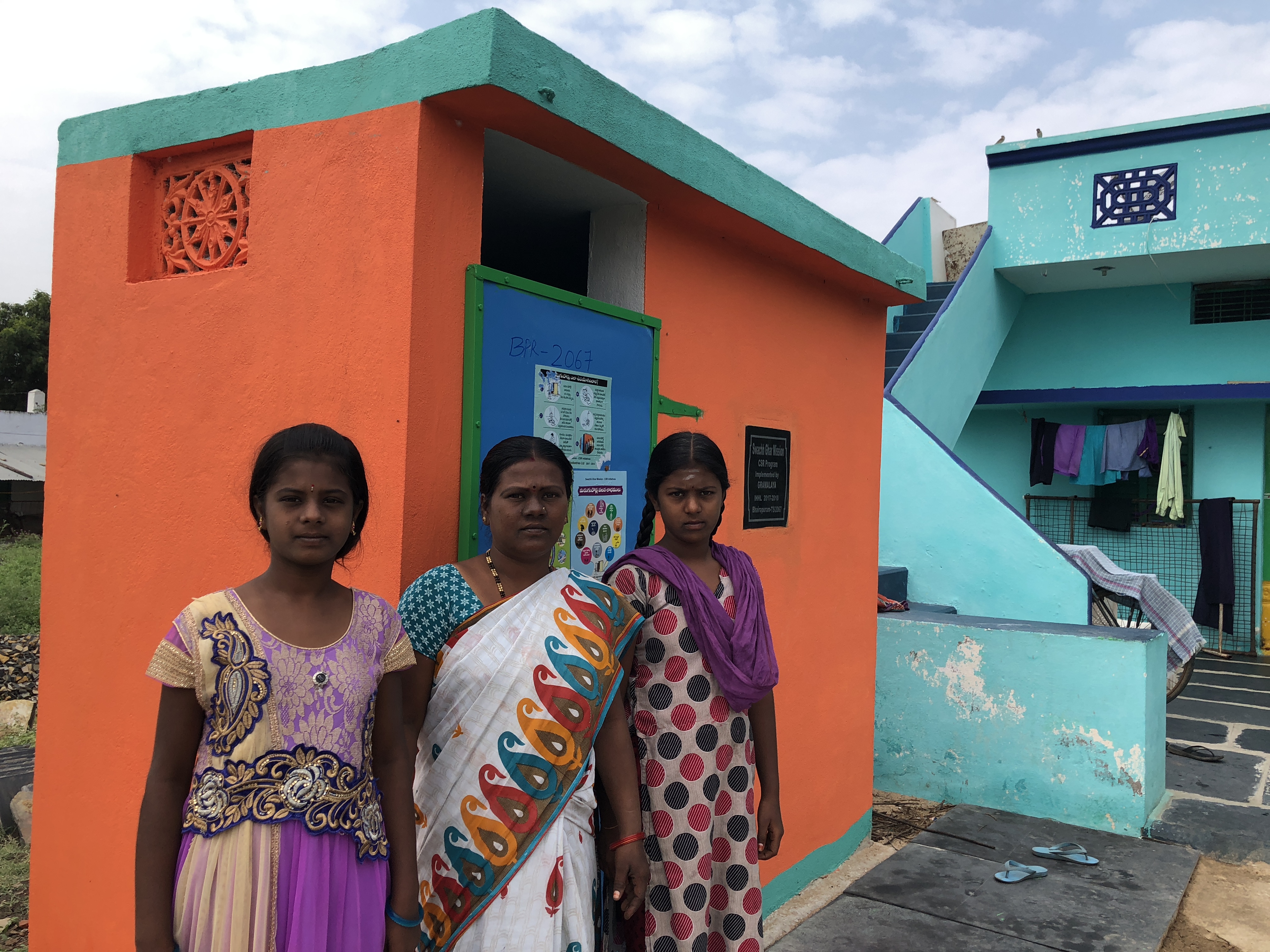 SHG members are key program planners and community organisers that help stir community demand for safe water and toilets. These loans are usually given out for 24 months with a nominal interest rate and are used to construct latrines, toilets, bathing facilities, and water connections.
Before the introduction of this program, loans for water and sanitation were not available in the formal market, and the loans available came with an alarmingly high interest rate.
Asma, a resident of Uthandapuram, speaks about how her life has changed for the better since the construction of the toilets. She says, "Earlier we could only go out into the fields early in the morning before the household was even awake. If during the day we felt the urge to relieve ourselves, it was not possible. Not only did open defecation lead to many diseases but not visiting the toilet when the urge was there also led to many societal problems for us women. With the construction of toilets, a huge problem has been solved for us."
For many of us reading this, the thought of not being able to use a toilet when the need arises is not something that we can fathom.
Mahadevi, who is a primary school teacher from Raichur district in Karnataka, says, "Until recently, the women of my village had to take our lotta (mug) and walk for almost a kilometre each day to find trees and bushes to hide and defecate.
"This was especially difficult for disabled, elderly, and pregnant women. Having access to toilets within our homes has helped us in so many ways."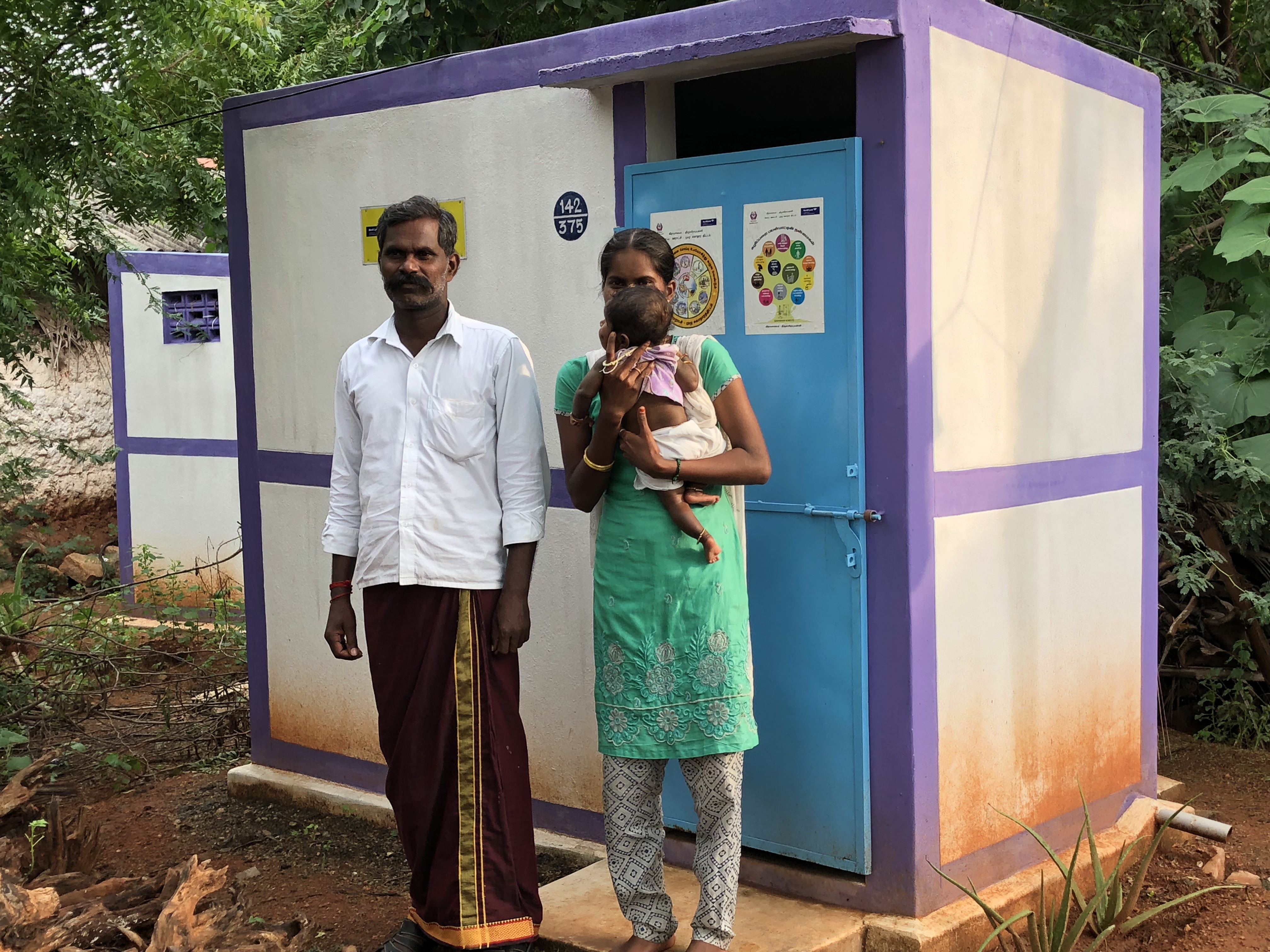 The assumption that the villagers would be welcoming of building toilets in their villages is incorrect. S. Damodaran, Founder and Director of Gramalaya, speaks about the various stages that villagers go through before accepting these toilets and help build them.
He says, "We need to work on making the villagers aware of the problems that are caused due to the lack of toilets — we term that as the pre-contemplative stage. Once this is done they move to the contemplative stage where they are aware of the problem on hand and understand what needs to be done to bring about the change. Post this, begins the preparation stage, where we work with the villagers to build systems that will work best for them. This is followed up by the action stage – where we actually help or get down to building the toilets. Once the toilets are built the last stage is of ensuring that they are maintained well – and so comes in the maintenance stage."
Organisations like these have helped by not just building toilets but creating an eco-system around it, and ensuring that end-users are made aware of the problems that that arise because of a lack of proper toilets.
Coming back to Slumdog Millionaire, the rather stomach-churning 'toilet' scene in the movie is played off for laughs. But the reality is anything but a joke. As a country, we need to make sure such moments are relegated firmly into the realm of fiction, never to return to the real world.
---
This article is a part of The Better India's attempt to drive conversation around the United Nations' Sustainable Development Goals (SDGs) and where India stands with regards to meeting these goals. Many organisations across the country are helping India proceed towards fulfilment of these goals and this series is dedicated to recognising their efforts and the kind of impact they have created so far.
---
Like this story? Or have something to share?
Write to us: contact@thebetterindia.com
Connect with us on Facebook and Twitter.
NEW: Click here to get positive news on WhatsApp!
We bring stories straight from the heart of India, to inspire millions and create a wave of impact. Our positive movement is growing bigger everyday, and we would love for you to join it.
Please contribute whatever you can, every little penny helps our team in bringing you more stories that support dreams and spread hope.