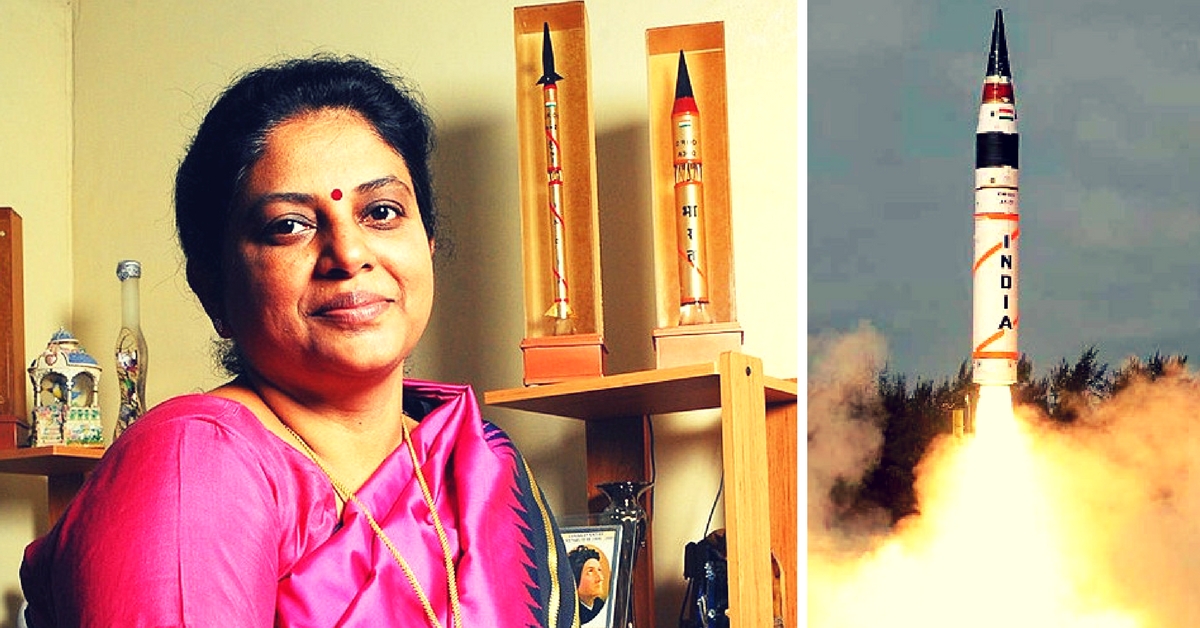 The first woman to head an Indian missile project, Tessy Thomas has decisively broken the glass ceiling to make her mark in a traditionally male bastion
She could have been an IAS officer; she even wrote the exam. But an interview with the Defence Research and Development Organisation (DRDO) happened. She got through and was asked to join immediately. Today, she is hailed as the 'Missile Woman of India' and 'Agniputri '(one born of fire) after the deadly projectiles she has helped develop.
The first woman to head an Indian missile project, Tessy Thomas has decisively broken the glass ceiling to make her mark in a traditionally male bastion. Having stood out ever since she joined the DRDO in 1988, she has played a pivotal role in India's missile development programme, particularly in the making of its long-range nuclear-capable ballistic missile, the Agni-V.
Here's the story of Dr Tessy Thomas, a woman who successfully walked the tightrope as a scientist and a homemaker to achieve what few Indian women have.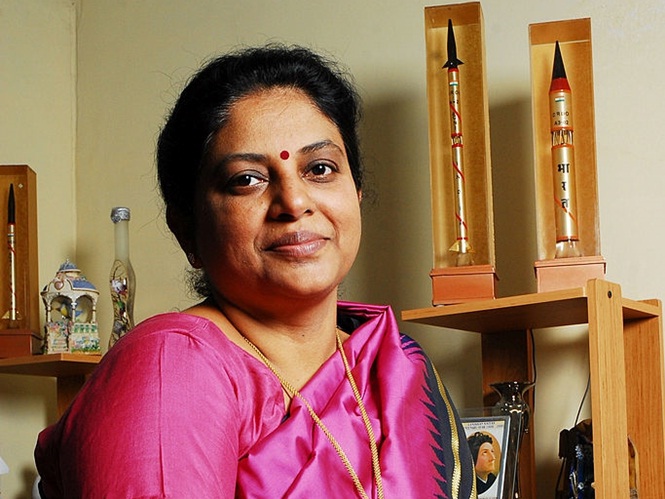 Born in Kerala's beautiful Allapuzha district to an IFS officer father and homemaker mother, Tessy's first introduction to the amazing world of missiles came in her childhood, thanks to the Thumba rocket launching station that was not far from the area where her family lived. This exposure sparked her imagination and a passion for scientific research that would only grow stronger with time.
Carefully nurtured by her mother, Tessy's interest in solid state physics took shape during her school days. After completing her engineering from Thrissur college, Tessy (named after Mother Teresa) chose to do what she had always dreamt of doing — pursue research in the field of missile technology.
At the age of 20, she joined Pune's Institute of Armament Technology to pursue a masters degree in guided missile technology. It was there the budding scientist met her future husband, Saroj Kumar Patel, now a commodore in the Indian Navy.
Tessy followed this up with an MBA in Operations Management and a PhD in Missile Guidance before joining DRDO in 1988. Here, she worked under her revered role model, APJ Abdul Kalam, who placed her in the Agni missile programme. And there has been no looking back for her ever since.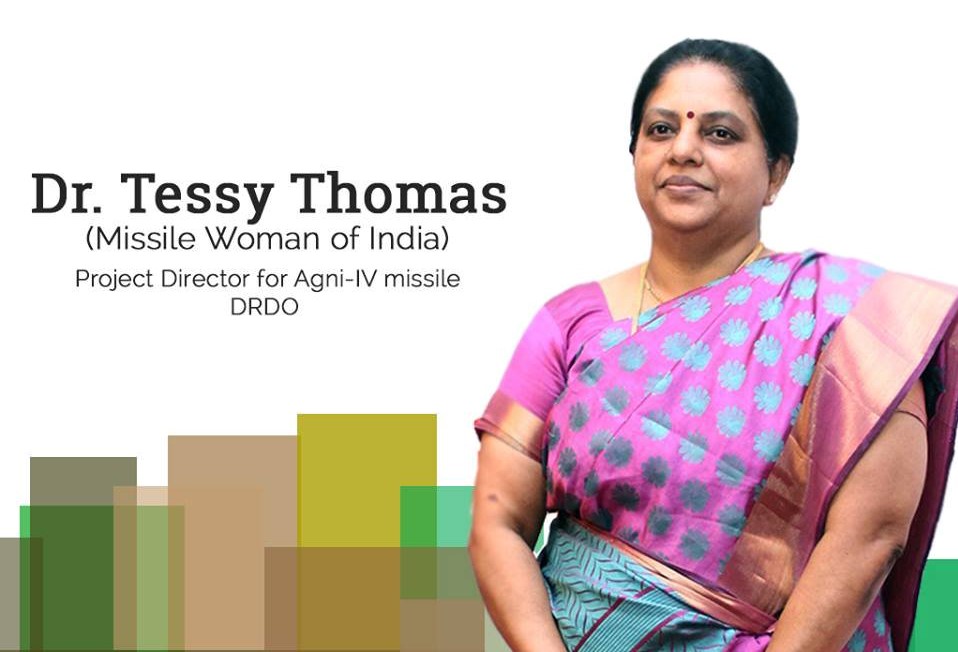 Unwaveringly focused and extremely hardworking, Tessy was soon blazing a trail in DRDO's weapons programme. And in a little more than two decades, she had reached a career milestone that would go on to be one of the most cherished moments of her life — the successful launch of the Agni-V missile from Odisha's Wheeler Island in 2012.
An expert on solid propellant systems, Tessy's contributions were crucial in developing the Agni-V's multiple targetable re-entry vehicle. This was what helped the intercontinental ballistic missile withstand tremendous velocity and temperature of 3,000 degrees Celsius on re-entering the atmosphere.
Not that the journey to Agni-V's thundering success was an easy one. At every step, Tess was greeted by failures and disappointments but she took it as an opportunity to rethink, rework and improve the current model.
For instance, in July 2006, a missile failed to meet desired parameters and the team had to face a lot of criticism. But stoic and steely-nerved Tessy took it as a challenge, working 12 to 16 hours a day, even on weekends. Unsurprisingly, within just ten months, the faults were efficiently ironed out to turn the failure into another success.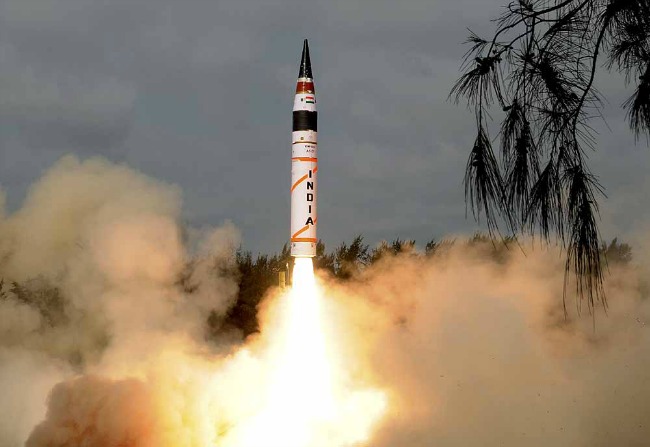 All this while Tessy tried her best to walk the tight-rope as a homemaker and a defence scientist. Immensely dedicated to her work, she never hesitated to make sacrifices on the home front, at times even leaving her unwell son Tejas behind for a missile launch.
In a glowing tribute in 2008, The Indian Woman Scientist's Association said,
"We feel Tessy Thomas serves as a role model and an inspiration for women scientists to achieve their dreams and have their feet planted in both worlds successfully."
In several interviews, she has thanked her parents, in-laws, husband and son for their unconditional support and encouragement, be it in her inter-religious marriage or her missile research. And yes, her son Tejas shares his name with India's first homegrown Light Combat Aircraft (also developed by DRDO). Actually, its an anagram of his mother and father's names!
Today, Tessy is one of India's leading experts in ballistic missiles. The recipient of Doctor of Science (Honoris Causa) from five different Universities, this brilliant woman is also a fellow of various professional institutes — Indian National Academy of Engineering (INAE), Institution of Engineers-India (IEI), Tata Administrative Service (TAS).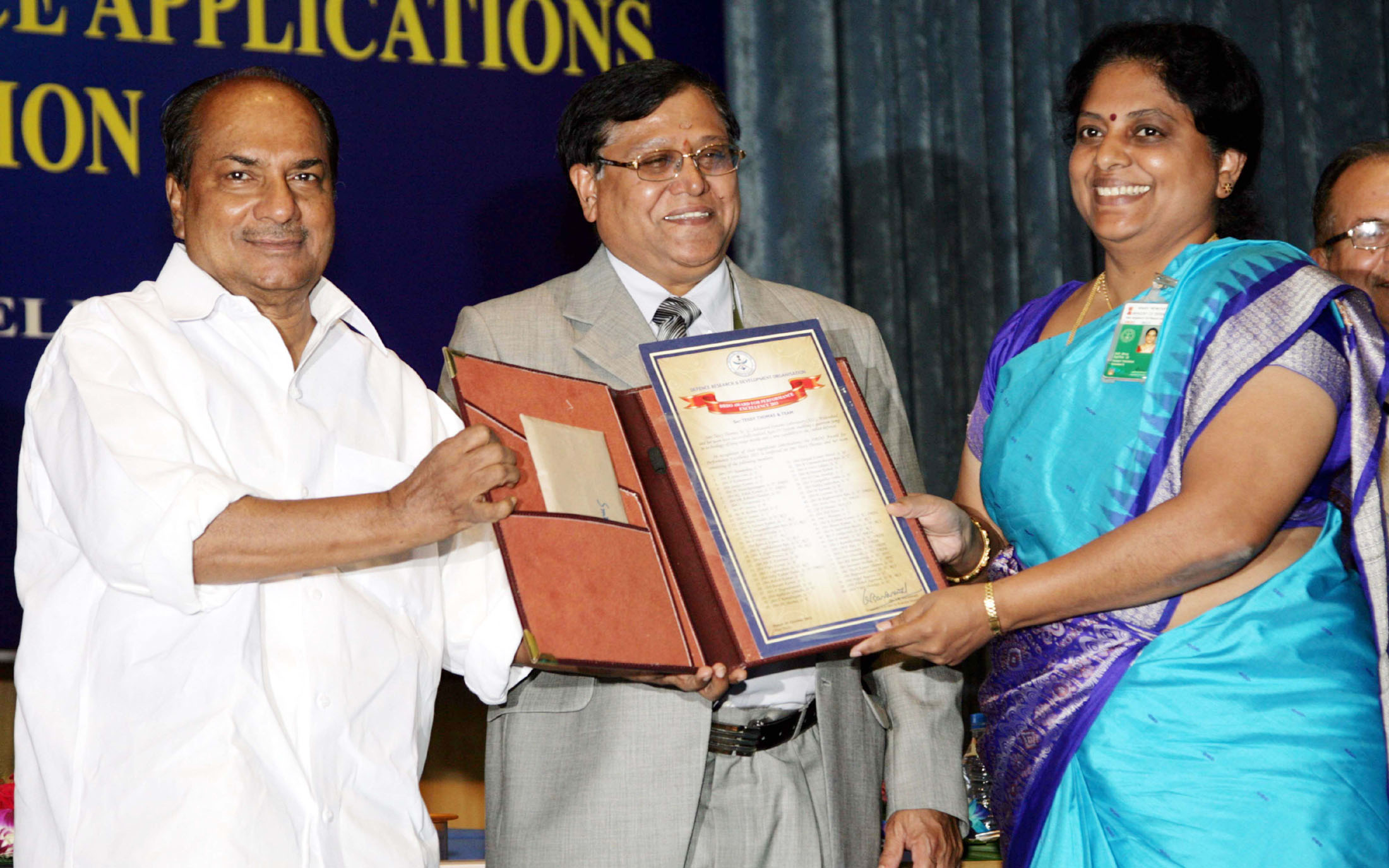 Tessy has also received several prestigious awards — including the DRDO Scientist of the year in 2008, DRDO Performance Excellence Award for 2011 and 2012, India Today Women of the year in 2009, Lal Bahadur Shastri National Award for Excellence in Public Administration in 2012, CNN-IBN Indian of the Year 2012, Sir Mokshagundam Visvesvaraya Award in 2016 and Outstanding Woman Achiever Award by Women in Science and Engineering (WISE).
Recently, after NITI Aayog's tweet about Tessy's speech at Global Entrepreneurship Summit (GES 2017) went viral, Mahindra Group Chairman Anand Mahindra said,
"Tessy deserves to be more famous than the biggest Bollywood star. A poster of Tessy in every Indian school will wreck stereotypes and create enormous career aspirations for girls."
We completely agree.
---
---
Like this story? Or have something to share? Write to us: contact@thebetterindia.com, or connect with us on Facebook and Twitter.
NEW: Click here to get positive news on WhatsApp!