Today Anchal and Netram Eye Foundation have reached conducted over 150 camps, with a turnout of at least 200-250 people in each. This number easily reaches over 60,000. Till date, the young ophthalmologist has also conducted over 5000 pro-bono or charity cataract surgeries.
Growing up in the spiritual heart of India, Varanasi, a young Anchal would look on as her father, an orthopaedic surgeon, would fix the accidentally injured and mutilated fingers of farmers free of cost. Unable to afford the treatment, the humble farmers would offer him foodgrains in turn for his service.
Fast forward to 2017, her three-year-old daughter looks on and sometimes even hold the torch as Anchal, now 34 and a successful ophthalmologist conducts medical camps or treats underprivileged patients, at her Netram Eyecare chamber in Delhi.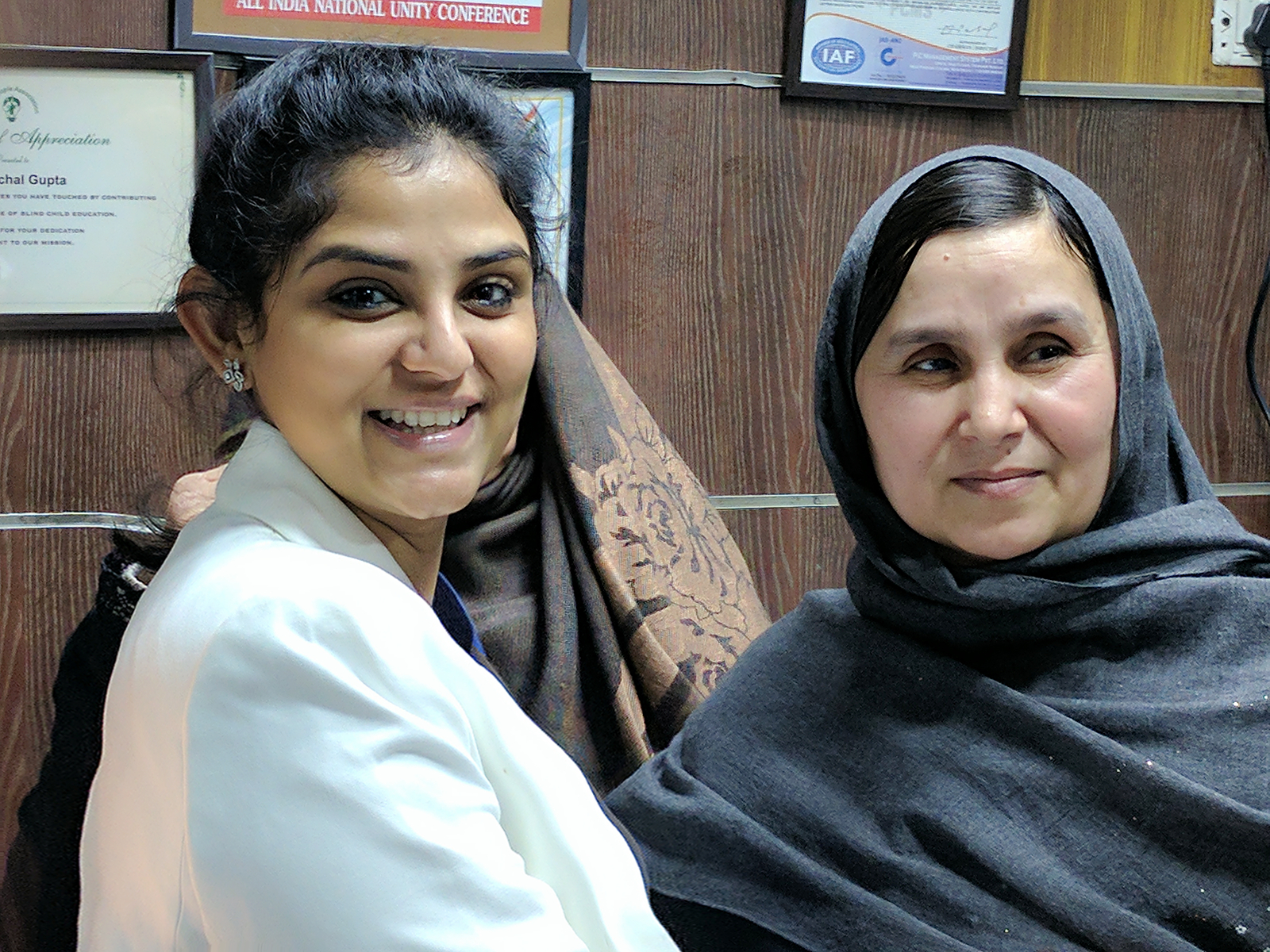 The choice to become an ophthalmologist stemmed from her own personal experiences as a child wearing thick-rimmed glasses, always in need of the ophthalmologist.
"I knew what it's like when your strongest and most important form of sense is flawed. Even when you close your eyes for 10 seconds, you get restless. Imagine how meaningless world can get if you were to live in perpetual darkness or know you are approaching that stage where you will eventually stop seeing," she says.
After having studied at some of the best institutes in the country like King George medical college Lucknow and Maulana Azad Medical College, Delhi, it would be an easy choice to get into a corporate lifestyle, mint money and life the good life. But Anchal chose the road less taken.
"Sometimes it's a complete chaos having massive outreach programmes and trying to make most underprivileged persons understand something as simple as glaucoma could make them blind and needs immediate treatment. While money is quantifiable, you cannot measure the happiness on the faces of my patients when they are restored their window to the world. That's what drives me," she says.
Following the philosophy of "Tamasoma, Jyotirgamaya" the Upanishads verse that calls out to the reciter to lead people from darkness into light, Anchal strongly feels every human being, transcending all barriers, has the right to a functional eyesight.
Having worked at Max Super Speciality, Saket, Max Multi-Speciality, Panchsheel and even Fortis Memorial and Research Institute, Gurugram, as its Head of Cornea Services, this young woman started her medical career in 2009 and made the switch to cater to the masses in 2012 through her Netram Eye Care Foundation.
What once began as affordable eye care in a small basement with basic equipment today is giving state-of-the-art eyecare facilities to those who can barely afford anything.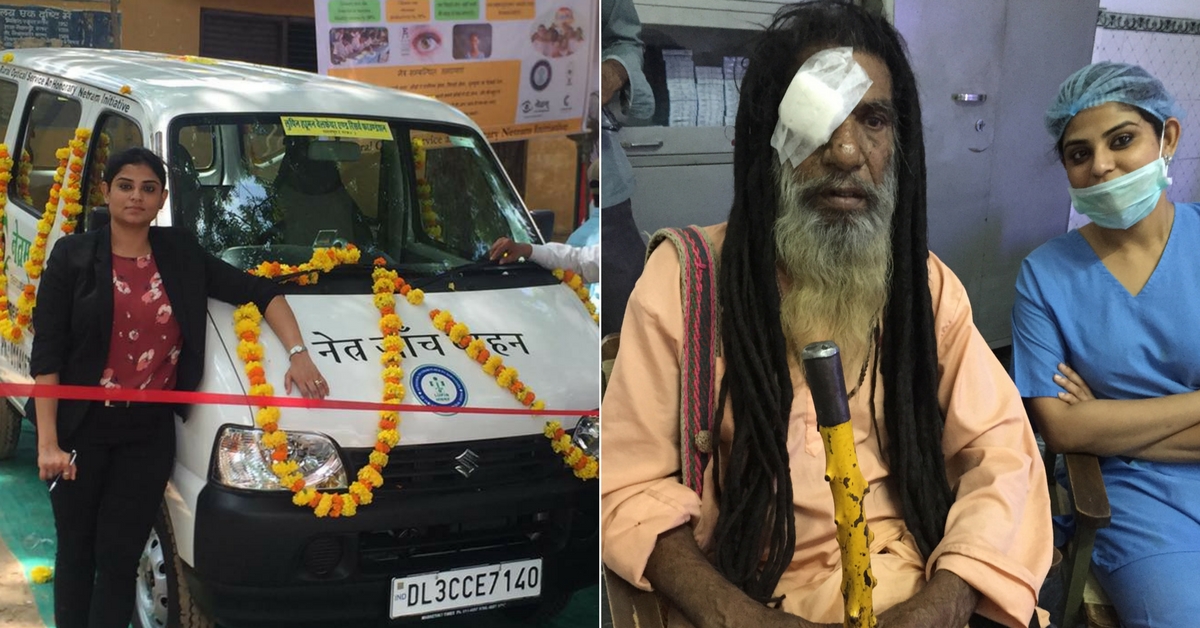 While her dedication to the cause is deeply emotional, Anchal believes in being practical. She has worked out a model where 10% of her earnings as a commercial ophthalmologist at Netram Eye Centre are then used to conduct camps, treat people and conducting surgeries for the Netram Eye Foundation.
While the foundation conducts all eye examinations free of cost, other facilities like spectacles, medicines and eye surgeries are done at nominal prices.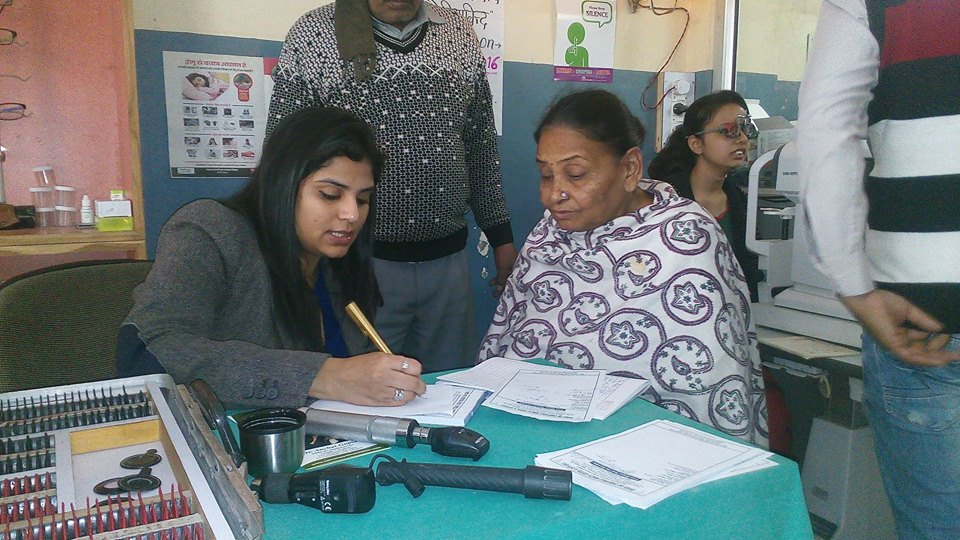 To extend her reach from CR Park to those who need eye care the most and make the mechanism logistically feasible, she involved cheerleaders. These were Anganwadi workers, local MLAs, social workers and opticians.
She partnered with opticians and designed the 'Mini Tele-ophthalmology' model, where she trains them to identify basic eye diseases, click clinical pictures of the patient's eyes and share them via WhatsApp if they find some disparity.
This helps Anchal and her team of doctors to assess conditions of patients in far-flung areas just with the help of smartphones.
While patients are advised treatment after accessing their condition, those who have major eye issues or diseases that need immediate treatment are shifted to the base centre using her own Netram ambulance.
Even when camps are conducted, a minimum of 100 persons is required to cover the basic cost of setting up the camp. At these camps, glasses that usually cost Rs 2000 in the open market are subsidised and given to people at Rs 50.
With over 35 opticals co-branding themselves as Netram, Anchal's team has established six full-time peripheral centres across Delhi NCR, with dedicated volunteers who carry on ground eye camps every single day.
Netram Eye Foundation also dedicates free OPDs on two days of the week completely to charity. The word of the free treatment goes out through volunteers and associated opticians to less privileged people like security guards, house helps, auto drivers, slum and pavement dwellers and senior citizens, who cannot afford treatment.
On other days, to help patients undergo affordable surgeries, similar cases are clubbed together, so the material and expenses are shared between them. The surgeries are conducted on a predetermined day.
The cost of pro-bono or free surgeries on charity days are covered by the revenue generated on the other days of the week.
---
Read more: Here Are 10 Lesser-Known Women Entrepreneurs in India We Can Celebrate
---
Under her 2016 project Roshni, she looped in Anganwadi workers who conduct glass checking on villagers and government school students and prescribe and distribute glasses on the spot, in the back of a van fitted with checking and glass fitting equipment.
Today Anchal and Netram Eye Foundation have reached conducted over 150 camps, with a turnout of at least 200-250 people in each. This number easily reaches over 60,000. Till date, the young ophthalmologist has also conducted over 5000 pro-bono or charity cataract surgeries.
Today Netram has a team of five doctors operating from a 5,000 sq ft setup, where each person who walks through the door is treated with compassion, led by the hand and assured they are going to be just fine.
For those who think one cannot make it big in any industry without the Indian 'jugaad', Anchal bursts the bubble calling it a myth.
"If you want to really want to be there, you just have to take the lead and show that conviction in your voice and work. And even with the work I have done, I am only at 1/10th of my journey," she says.
What she sees in the future is a huge building. An eye institute training doctors and paramedics across North India with the philosophy of Tamasoma, Jyotirgamaya.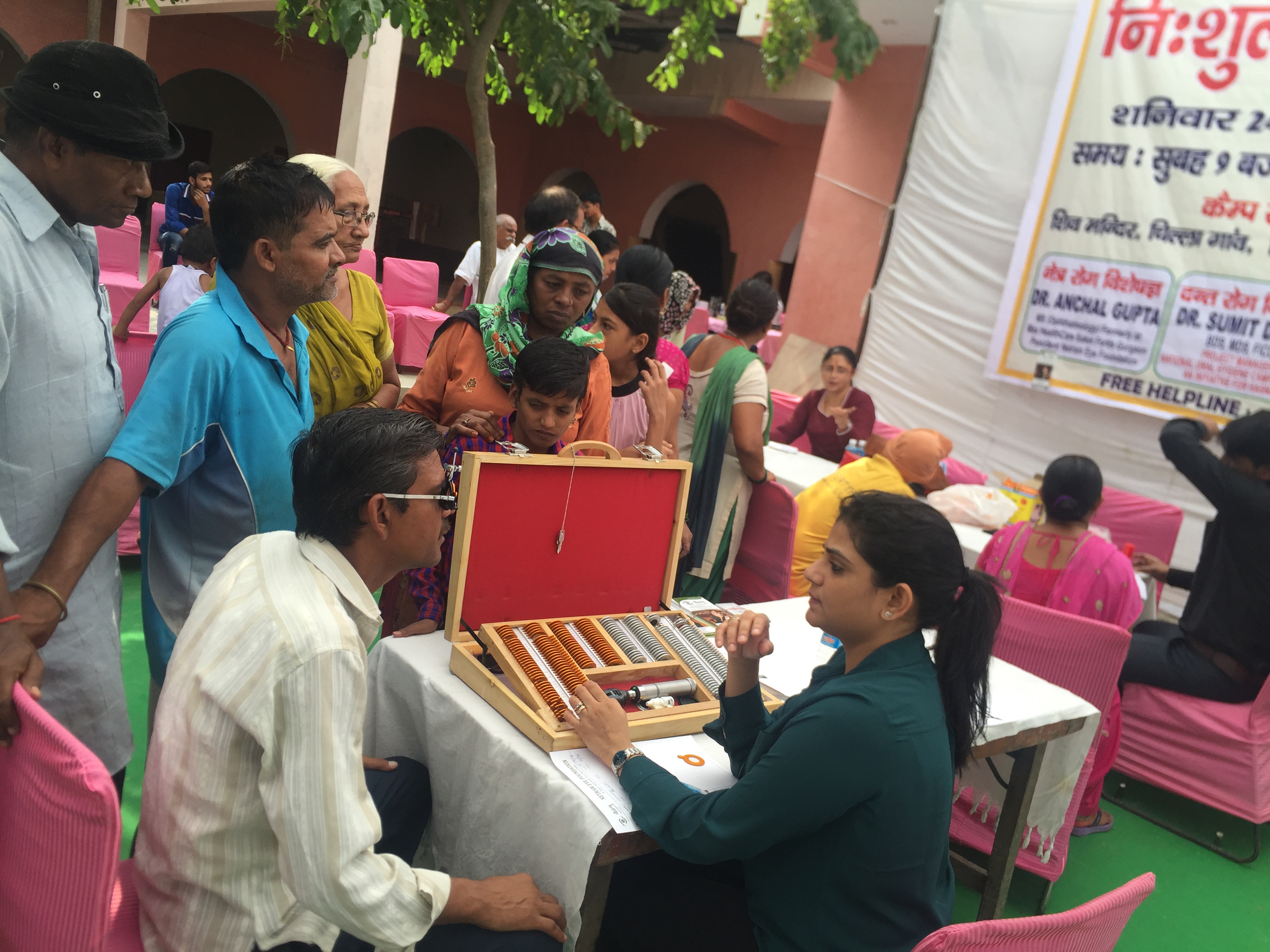 "While most of us have become mechanical and materialistic, no medical practitioner should ever forget we are healers first. This institute will be a place all eye-illnesses will be taken care of. Where people will have the faith that they won't be cheated. Only the best care would be given, even if they can't afford it at all," she says.
To all women and readers out there, she says, "Nobody has the right to define you! It is you who define yourself! Spend some quiet moments with yourself every single day and follow your own drummer! No force can stop you from doing something with a good intention. And always remember – Success is not the result of spontaneous combustion, you have to set yourself on fire!"
Connect to Dr Anchal Gupta at dranchal@dranchalgupta.com or 09810263100
Like this story? Or have something to share?
Write to us: contact@thebetterindia.com
Connect with us on Facebook and Twitter.
NEW: Click here to get positive news on WhatsApp!