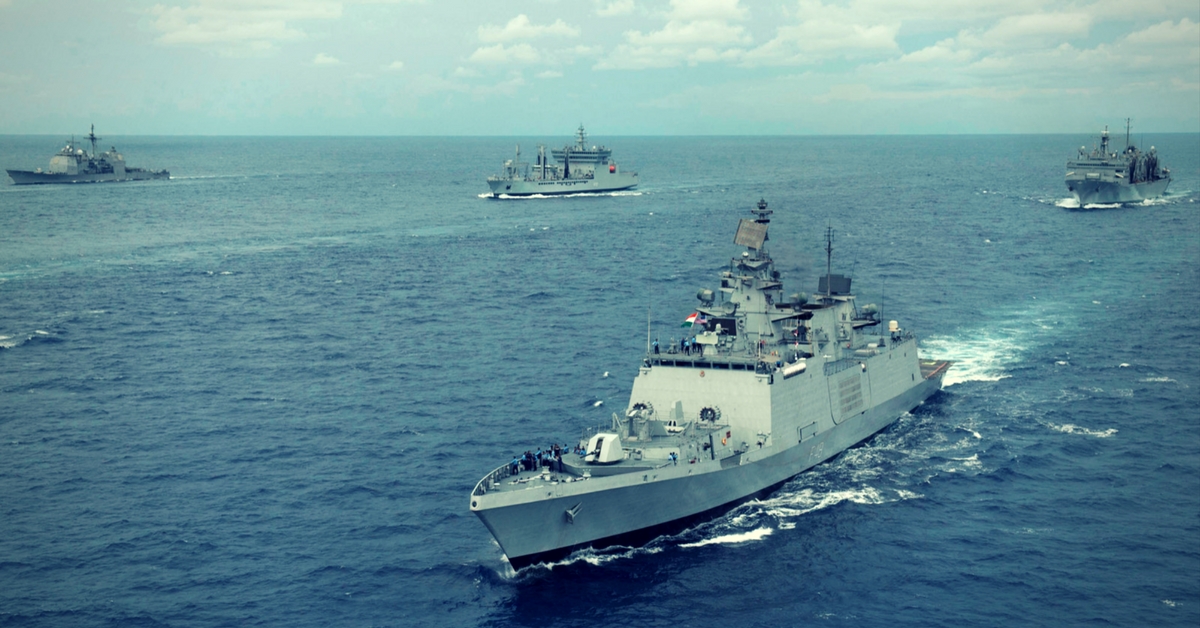 The audacious mission commemorated by India's Navy Day, Operation Trident also proved to be a crucial turning point in the Indo-Pak War of 1971.
India has a rich history of naval warfare. In fact, Indian ships have made their presence felt since the time of Rajendra Chola's 10th-century naval expedition to Southeast Asia and Maratha Admiral Kanhoji Angre's 18th-century naval battles against the British, the Dutch and the Portuguese.
This tradition of remarkable military exploits has continued even post-independence, with the Indian Navy playing a key role in at least four major military operations after 1947. There are several stories and anecdotes in the annals of the Indian Navy that illustrate why it has earned the reputation of a force to be reckoned with.
But the most celebrated among them is the story of the audacious naval operation commemorated by India's Navy Day, Operation Trident.
Here's the fascinating story of the mission that proved to be a turning point in the 1971 Indo-Pak war.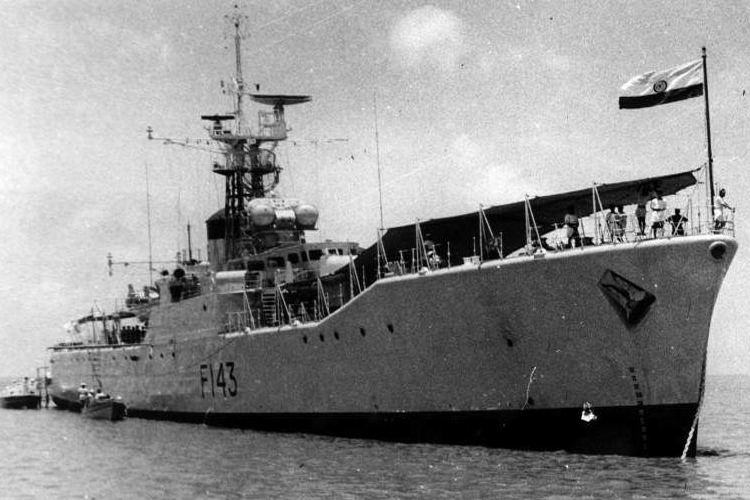 In 1968, war clouds were already gathering on the horizon when the Indian Navy decided to acquire the Osa-I missile boats from the Soviet Union. Osa translates to 'wasp' in Russian and these boats did have a powerful sting thanks to their deadly ship-to-ship Styx missiles (that could blow the biggest enemy cruisers out of the water) and Range-out homing radars (that could out-range any naval radar of that era).
Thus, the fast-moving and stealthy missile boats could look deep and strike deep. However, they had one crucial downside — designed primarily for coastal defence, they had a short range. Nonetheless, Indian Navy acquired eight Osa-Is, established its Missile Boats Squadron, and flew crew members to Russia for eight-month-long raining in the freezing Siberian winter.
In early 1971, the boats were finally shipped to India. Since there were no heavy cranes in Mumbai, the boats were offloaded in Kolkata and towed along the coast to Mumbai.
This was the genesis of a brilliant idea in the minds of India's naval commanders that would go on to play a pivotal role in Operation Trident — if these boats could be towed from Kolkata to Mumbai, couldn't their short range feature be overcome by towing them from Mumbai to Karachi?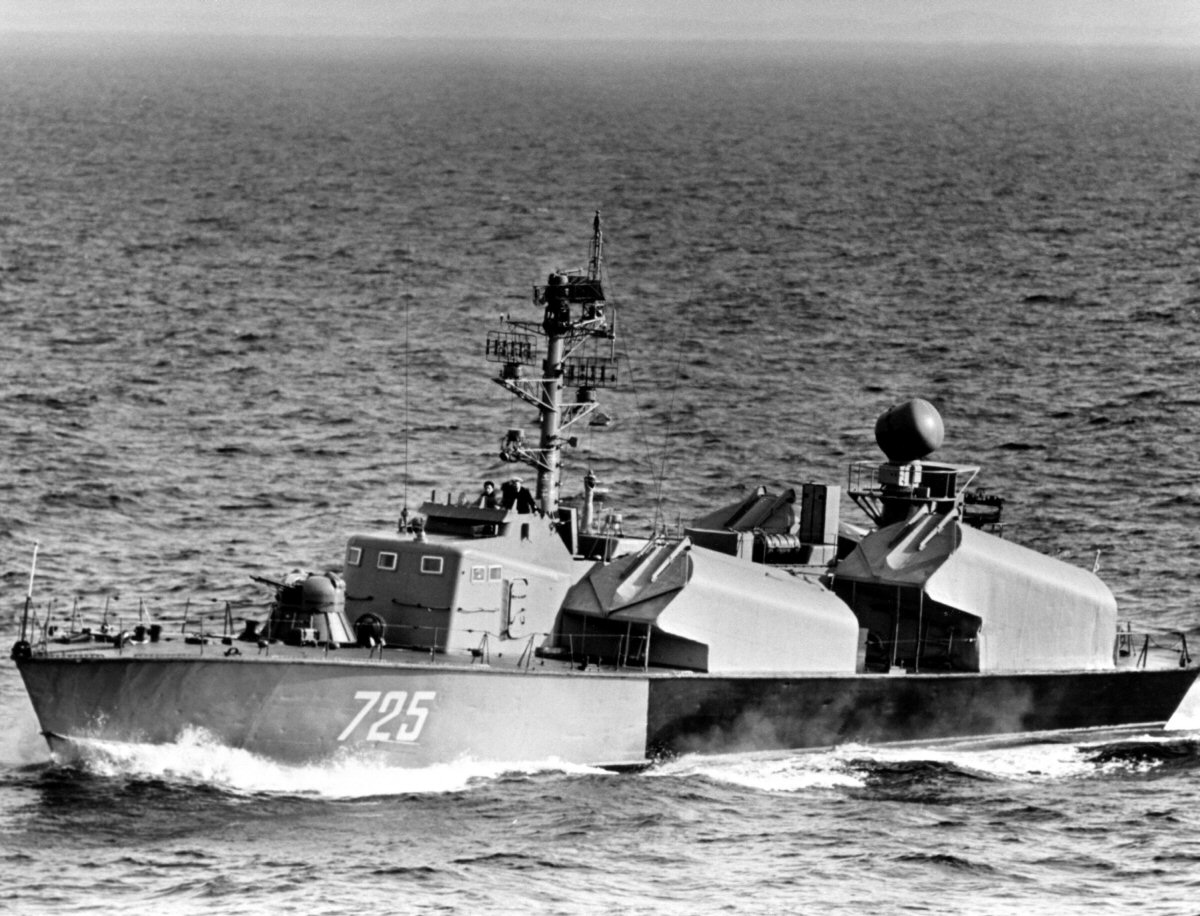 This audacious strategy would soon come to fruition. As dusk fell on December 3, 1971, at 5.45 PM, the Pakistan Air Force attacked six Indian airfields. The same night, IAF Canberra aircrafts struck Pakistani airfields as ground battles immediately commenced in nearly every sector.
The Indo-Pak War of 1971 had begun and it was time for Indian Navy's "Killer Squadron" to join the battle.
On the night of December 3, a group of Osa-I missile boats —  INS Nipat, INS Nirghat and INS Veer (individually under the commands of Lt. Cdrs. BN Kavina, IJ Sharma and OP Mehta and as a squadron under Cdr. BB Yadav) set sail from Mumbai harbour. The next day, on December 4, two Petya class Frigates — the INS Katchall (under Cdr. KN Zadu) and INS Kiltan (under Commander. G Rao) rendezvoused with the missile boats to form the Trident team.
Sailing westward and then northwards, the Osa-Is were successfully towed to reach the Karachi harbour (the stronghold of the Pakistani Navy) by night. From there, the "wasps"  proceeded in an arrowhead formation, changing course frequently with radar inputs from INS Kiltan to avoid enemy detection.
Interestingly, the ship crews communicated in Russian, making the transmissions between the attacking vessels difficult to intercept for enemy ears!
At 2243 hours, the Rangout radar on INS Nirghat picked up a big target —  PNS Khaiber, a destroyer of Pak Navy. This was soon followed by the detection of two more targets, PNS Shah Jehan and merchant vessel Venus Challenger (carrying ammunition for the Pakistani Army).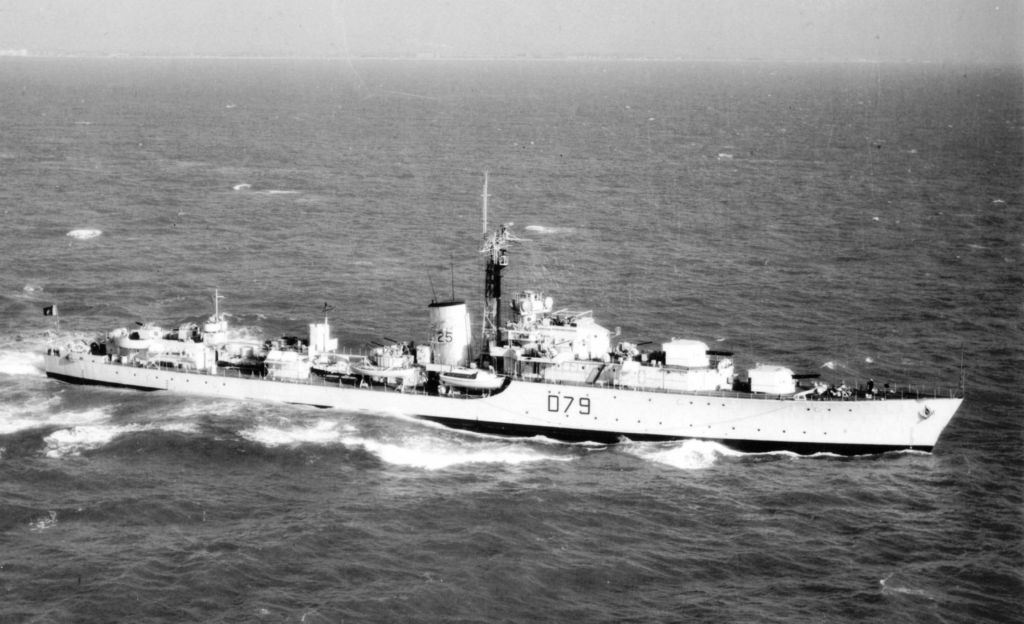 Without any delay, the missile boat squadron homed onto the targets with devastating precision and launched their Styx missiles in quick succession.
Never realising what had hit their ships, the baffled Pakistani Navy assumed it was aircraft fire (IAF aircrafts had been strafing Pakistan's Kemari oil tanks on the same day in an independent operation) and tried in vain to engage the Styx missiles with their anti-craft guns.
In fact, PNS Khyber even transmitted a mayday signal saying it had been hit by enemy aircraft before it broke into two and sank.
By this time, the Indian squadron had fixed their sight on the fuel storage facilities on the shore.
Stretched to their endurance limits and virtually unprotected against air strikes, the three small missile boats launched their final missiles (setting the whole harbour complex on fire) before turning around and returning full speed to Bombay.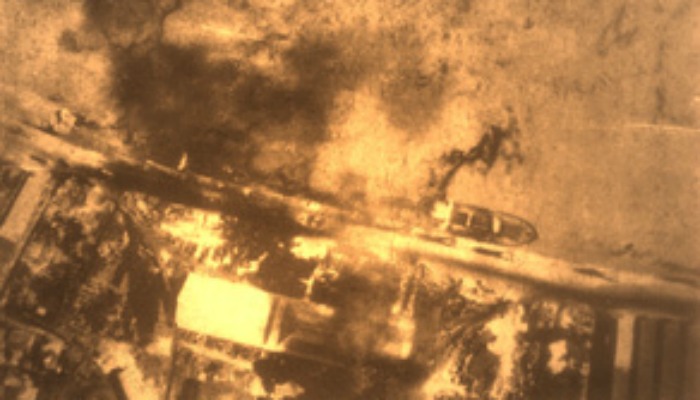 Interestingly, while the Indian ships were retreating, the prevailing confusion led to the Pakistan Air Force scoring a self-goal by hitting its own frigate ship, PNS Zulfiqar (that it assumed to be an enemy boat)!
On December 7, 1971, the Killer Squadron sailed into Bombay to a heroes' welcome — in 90 minutes, it had fired six missiles, sunk three front-line enemy vessels and destroyed the oil storage facility at the Karachi harbour, without a single Indian casualty.
Not content to rest on the laurels coming their way after the resounding success of Operation Trident, the Indian Navy repeated the feat just four days later in Operation Python — sinking another three ships of the Pakistani Navy and setting the oil stores on fire for the second time.
By destroying its oil and ammunition supplies (and choking off resupply routes), these decisive victories drastically cut down Pakistan's ability to continue engaging with the Indian forces. In fact, there was an effective blockade of the Karachi port without India having really declared one.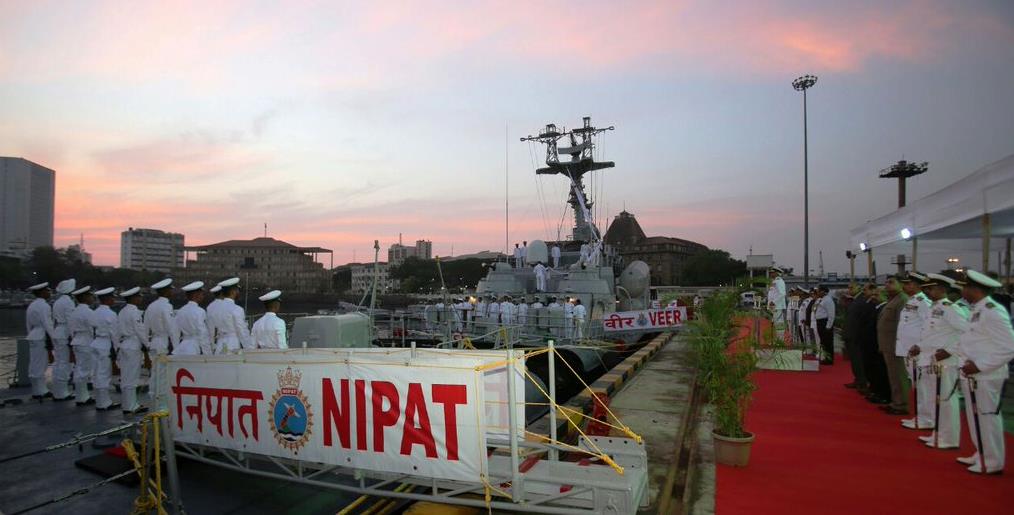 More importantly, it proved to be an important turning point of the 1971 war, which would eventually lead to the liberation of Bangladesh. Such was Operation Trident's unprecedented success that it made the world sit up and take note of the Indian Navy – the daring mission was part of the first item on US President Richard Nixon's morning brief by the Central Intelligence Agency (CIA) the next day.
For their audacious planning, brilliant execution and outstanding bravery, all the three missile boat commanders were awarded the Vir Chakra while the man who led the "Killer Squadron", Commander (later Commodore BB Yadav) was honoured with the Mahavir Chakra. In a fitting tribute to these courageous men who pulled off one of the great sea-faring victories in Indian naval history, December 4 has also been celebrated as Navy Day ever since.
---
---
Like this story? Or have something to share? Write to us: contact@thebetterindia.com, or connect with us on Facebook and Twitter.
NEW: Click here to get positive news on WhatsApp!
We bring stories straight from the heart of India, to inspire millions and create a wave of impact. Our positive movement is growing bigger everyday, and we would love for you to join it.
Please contribute whatever you can, every little penny helps our team in bringing you more stories that support dreams and spread hope.
Tell Us More