Live the Lakes implements sustainable and practical water-conservation solutions.
Water is scarce. Apart from the fact that it is in short supply, the pollution of water-bodies doesn't help the cause.
Hyderabad is facing an ongoing water-crisis, one which forces citizens to buy tankers full of water to fulfil basic needs.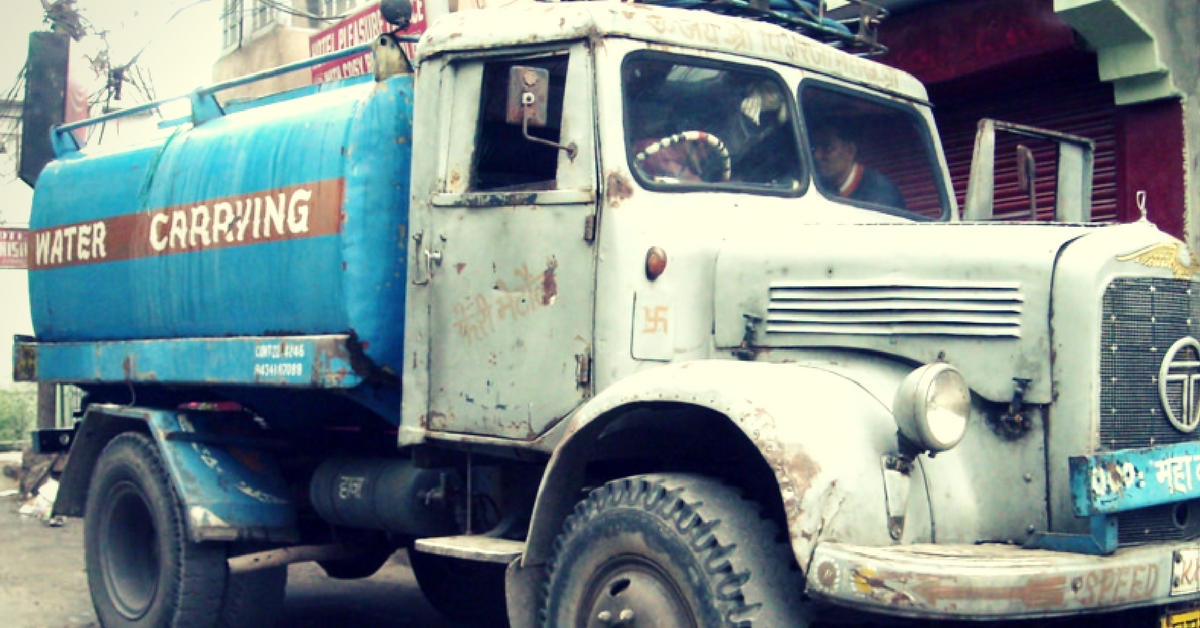 Kalpana Ramesh, an architect, returned to India with her husband to start life in Hyderabad. Once in the city, every society/colony the couple lived in, required them to purchase water via tankers.
These water-tankers were troublesome to deal with. Controlled by a 'mafia', the prices shoot up from Rs 500 to Rs 1200 per tanker during the summer months. Kalpana decided to implement rainwater-harvesting, to try and reduce her family's dependability on tankers.
A rainwater-harvesting sump was made, and the roof-top water was collected into a pit, where the sand and coal filters would purify it before it entered the sump.
Kalpana started noticing the benefits of using rainwater. Clothes in the washing machine would become cleaner.
Rainwater contains considerably lesser minerals than bore-well water. The reason being, that today we are excavating deep, where the water has become salty.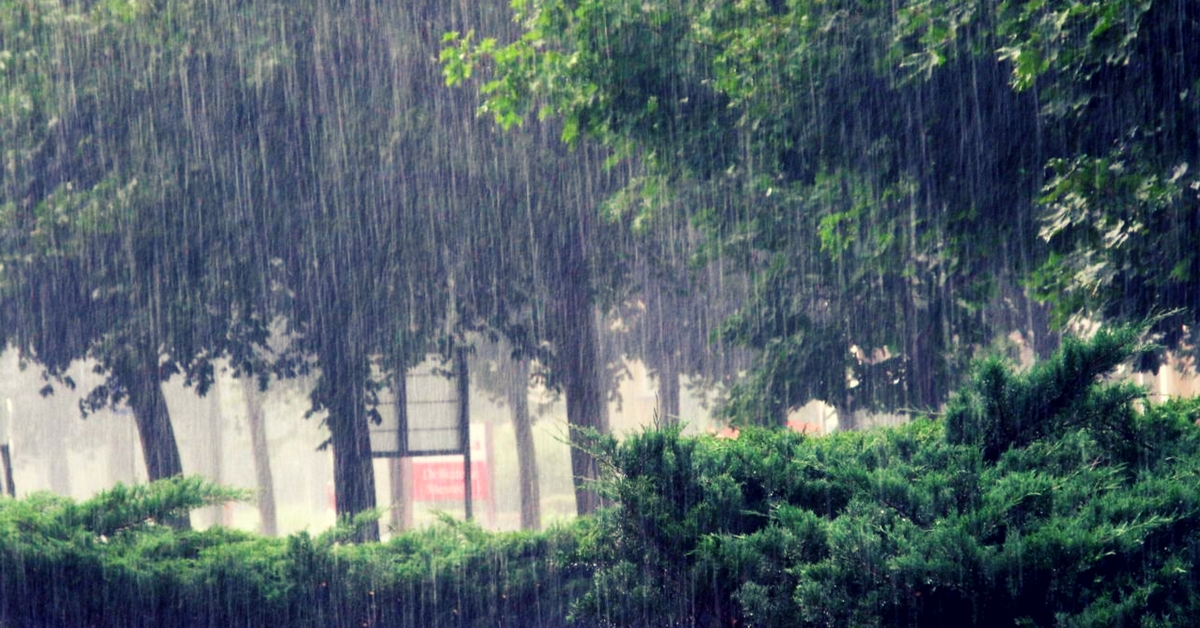 Hyderabad receives rainfall for 3-4 months of the year, and that was enough to sustain the sump. Additionally, a plant to recycle wastewater was purchased from Pune. That helped re-use the bathroom and kitchen water, which could be used for gardening, after being connected to a drip-irrigation system.
As these systems slowly fell into place, Kalpana's family stopped relying on tankers for their water supply. That is when Kalpana decided to propagate this method throughout her colony.
The committee received the idea well and came on board quickly. First 20 pits were dug, followed by another 25, with 4 injection pits dug in the colony. The colony had a lot of natural land contours, which facilitated the building of rainwater-harvesting pits. Thus, the entire colony stopped relying on tankers for their water supply.
Due to the TedX Salon Event in Hyderabad, Kalpana visited the Gandipet Lake and noticed the bed was completely dry. The city gets its water from the Godavari, almost 200 km away. In 1920, Gandipet Lake had enough water for the city but as time went by, Hyderabad grew thirstier.
After the event concluded, Kalpana got involved with spreading awareness of water conservation and rainwater harvesting in schools, residential complexes and the community. Through the Save10KBores initiative, she got more than 2000 families to revive their defunct bore wells, from May 2016 to July 2016.
While working on this initiative, Kalpana noticed Hyderabad's lakes were dying, thanks to pollution and contamination. Her "Live the Lakes" initiative, with the support of NGO's, Government offices, conservationists, architects, students, volunteers, professors and the general public, Kalpana hopes to revive 62 lakes around Serilingampally, Hyderabad.
Kalpana and her team speak to the communities living around the lakes, holding sessions on awareness, long-term sustainability and inclusiveness. She explains to the residents living around the lake, that because the lake is becoming a sewage cess-pool, groundwater is getting contaminated.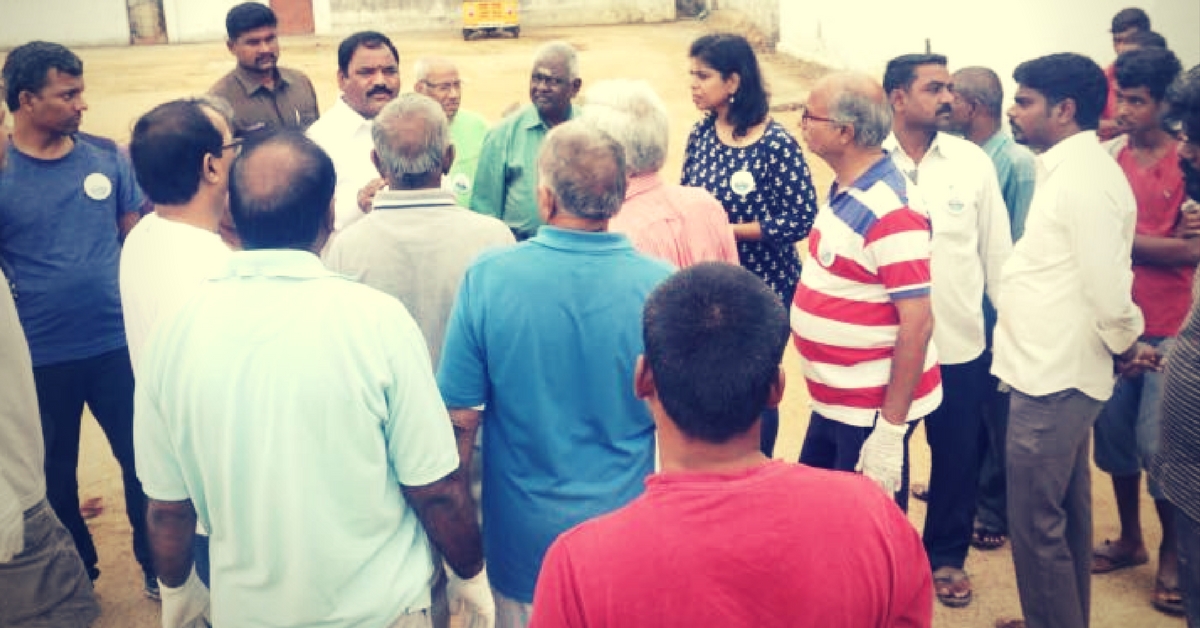 The plastic rubbish around the lake every few hundred metres itself fills up 2 or 3 trucks. The initial clean-up drive saw 20 people attend. The second session onwards, 60 people attended. Residents in the neighbouring societies were happy to lend a helping hand.
Kalpana stresses that cleaning up a lake doesn't just involve removing water-hyacinths. There are many steps to be followed.
Create awareness to make lake non-hazardous zones, as a large number of dengue-related deaths have been caused, thanks to open defecation and garbage disposal.
Cleaning the lake by increasing the frequency of garbage pick-up.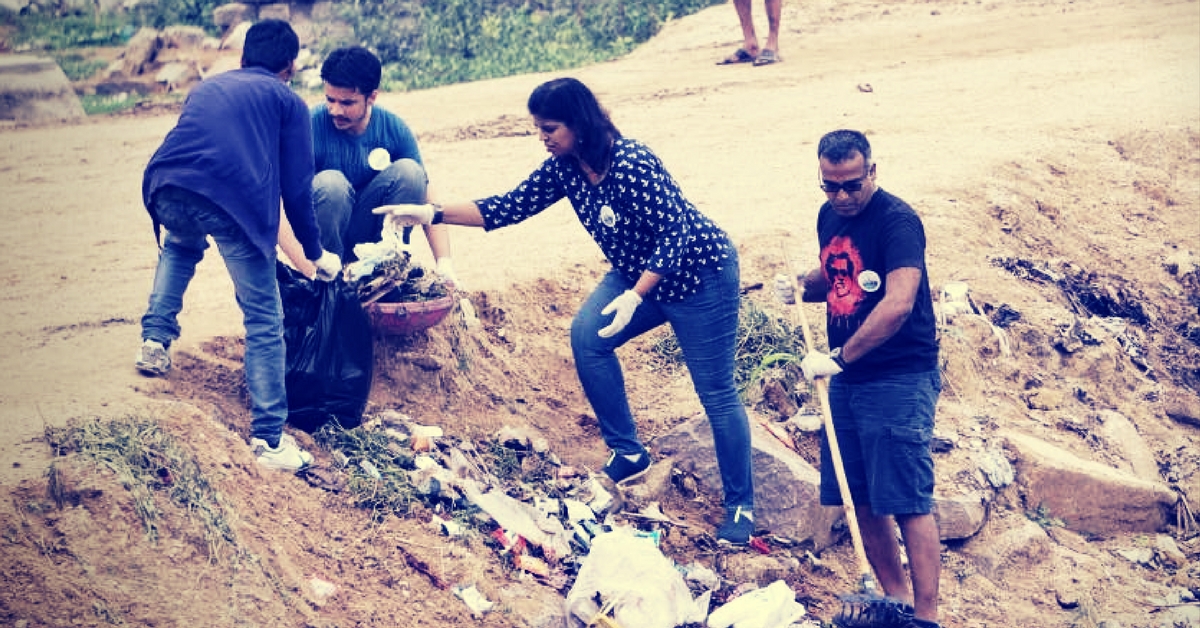 Helping birds and biodiversity of the lake by doing relevant plantation.
Work with the Government to make changes in policies regarding STP and sewage disposal.
Auto-cad mapping of each lake, with revenue and other development plans, understanding catchment areas and getting the Government and community included.
The consistent effort paid off, as officials of the Greater Hyderabad Municipal Corporation (GHMC) are on-board and back the initiative fully. Kalpana is putting a massive effort into the project herself and wishes to write a book about it.
Calling it "How to Revive An Urban Lake", she hopes it will serve as a blueprint to those looking to clean up the lakes around their neighbourhoods.
During festivals that involve idol-immersion, a large number of lakes find themselves choked with Plaster of Paris idols. Chemicals, colours and assorted pollutants contaminate the lake. Working closely with volunteers, Kalpana conceptualised a 'Plant a Ganesh Idol' campaign. During this campaign, idols made of clay were distributed. These idols had a unique feature, a provision for a small sapling to be planted in the back. Dattadri Kothur, a Mumbai-based sculptor from Nizamabad, is credited for creating the first "Tree Ganesha" three years ago.
This initiative generated great enthusiasm among locals, students and GHMC officials. Over a lakh, people pledged to "Plant a Ganesha", and the initiative culminated in an event where the Minister K.T.R himself presided to an audience of schools and resident welfare associations, propagating the Eco-Friendly Ganesha.
2000 Ganeshas were distributed amongst 3000 people, making the event a success. This idol isn't to be disposed of in a lake, instead, can be immersed at home, and yields a plant!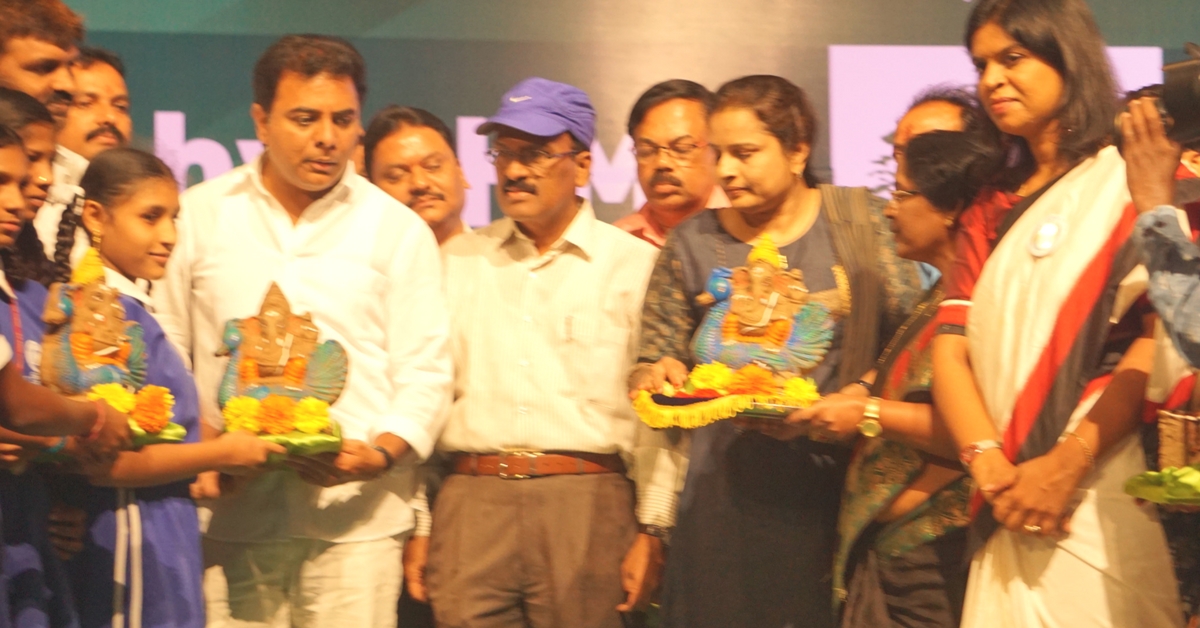 "Live the Lakes" is an initiative that began as an off-shoot of rainwater-harvesting, and is sure to inspire further conservation work. A Swachh India article mentions a WaterAid report, which states that India has 76 million people with no access to a safe drinking water supply.
---
You may also like: Modern India Can Learn a Lot from These 20 Traditional Water Conservation Systems
---
A forecast by the Asian Development Bank predicts that by 2030, India will have a 50% water deficit and our water requirements will rise to 1447 billion cubic metres in the year 2020. With a projected population growth of 1.4 billion people by 2050, India is looking at an impending water-shortage crisis. In light of these daunting statistics, initiatives that encourage people to harvest rain-water and save lakes and celebrate festivals in an eco-friendly manner might just be the need of the hour!
Like this story? Or have something to share? Write to us: contact@thebetterindia.com, or connect with us on Facebook and Twitter.
NEW: Click here to get positive news on WhatsApp!