After reading a powerful open letter written by a woman from the Northeast slamming racism in India, here is my solution.
Dear Ngurang Reena,
I had the pleasure of reading your open letter in The Better India, castigating the racist attitudes of mainland India and questioning the idea of what it means to be a citizen of this country.
Although you wrote this letter back on March 17, this is a response I hope that is both timely and appropriate. Allow me to introduce myself.
My name is Rinchen Norbu, and like you, I too come from the frontiers of this country. It is a region perched high up in the Himalayas called Ladakh. Geographically, linguistically and perhaps even culturally, we are probably miles apart. Even our experience with Indian institutions, like the armed forces, for example, is vastly different.
Nonetheless, there are strong strands of similarity in my experience of mainland India that I can closely relate to with some degree of certainty. Admittedly, I can't even begin to imagine what it feels like to be approached by a set of unruly men in the Metro, attacking your dignity, or getting thrashed within the inch of your life in the streets purely because of your racial features.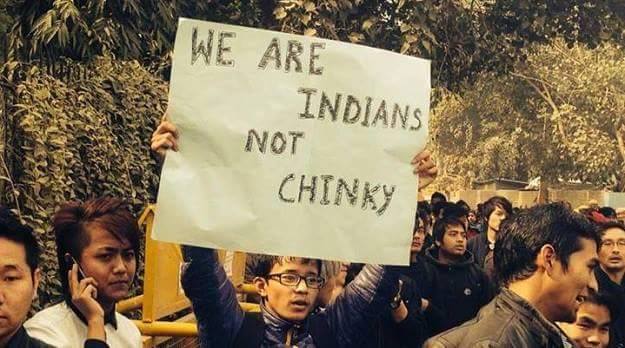 And it hurts. It hurts to see how a young woman from the Northeast was recently subject to unprovoked harassment and disgusting gestures at the Jawaharlal Nehru Indoor Stadium in Chennai by a group of local football supporters.
My heart sank when I read about your account of Higio Gungte, and the kind of brutal physical torture, humiliation and harassment he suffered at the hands of his landlord in Bengaluru purely because of who he was and where he came from.
And this city is supposed to be better for people not from mainland India, for people like us.
As you are well aware, racism does not necessarily manifest itself in such violent ways. For people from the frontiers of this country, there are everyday manifestations of racism — snide remarks, smirks, casual "chinki" references and perceiving our clothing and sexuality within a wholly dubious framework.
These expressions are not necessarily explicit in nature but strongly implied. You can hear the whispers. I have seen how this plays out in real time. This has happened to my friends, lovers, cousins, and even members of my immediate family.
How do we address questions concerning racial discrimination? For a long time, I believed that the best way to address these issues was claiming equal citizenship and holding institutions of governance to account.
The common refrain, "We are Indians too", appears across anti-racism protests across India. It is a slogan with great appeal. I, for one, was a great votary of this idea.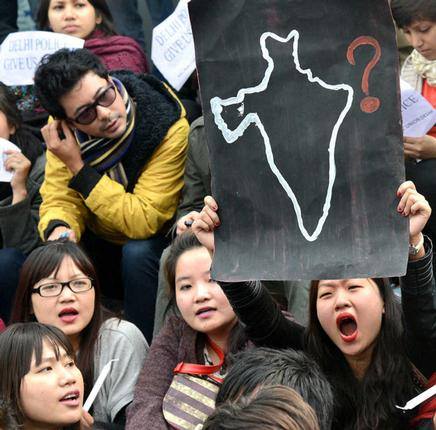 However, on greater reflection, I have discovered that this claim to equal citizenship holds very little value among a significant section of our fellow Indians in their day to day experiences. Depending on the context, people express different facets of their identity – even though we are all Indians.
And this becomes sharper when they come into contact with people from frontier regions – with vastly different racial features. This is not a knock against Indians in general, but a reflection of reality.
And it is not as if people from mainland India do not suffer cultural ignorance and prejudice. The common sneer against people of the South is "Madrasi" or "Punjabi" for those from the north. However, there is a difference in the experience of those from the Northeast or any other frontier region.
For all the stereotype associated with being called a Punjabi and Madrasi, these terms still fall within the confines of mainstream Indian nationhood. However, it is not uncommon for people from the frontier regions to be called Nepali, Korean, Japanese, and of course, Chinese (my personal favourite). On many occasions, people have asked me if I was from India.
When we lay claim to equal citizenship ("We are Indians too"), it is imperative to see the imbalance in the responsibility we take to assert our Indian-ness versus those from the mainland.
Read also: Assault on Northeast Indians: This Racism Must End, And Here's How You Can Help
Why are we given greater responsibility to prove our sameness rather than profess our right to be different?
By limiting the question of racism to citizenship alone, we lose sight of the difference between what it means to be an Indian vis-à-vis what it means to belong.
This is why I also have a problem with this entire notion of "mainstreaming the Northeast" considering its complex history marked by a plethora of movements for self-determination.
Instead of proving our Indian-ness, we need to assert what makes us different. That automatically translates into greater engagement with mainland India, but it also requires mainland India to acknowledge and accept this plurality of cultures.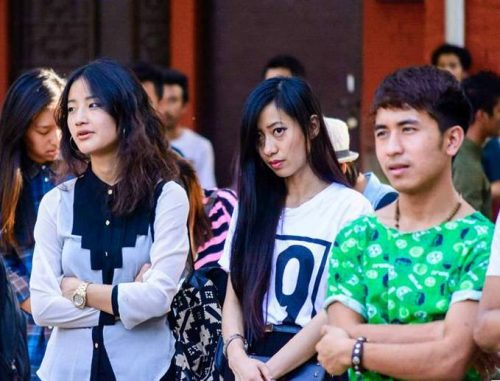 Engagement with the mainstream and the resulting success is one potential answer. The internet is a great place to start.
Recently, I came across this fascinating food vlog on YouTube that documents different recipes from the Northeast called "Eat Your Kappa", destroying one food stereotype after another.
Success in professional areas like sports, music, art, dance, food, cinema and theatre also provide avenues through which our cultures can permeate mainstream India's imagination.
We need to aggressively navigate, propagate, market and monetize the plethora of cultures that exist in these frontier regions while highlighting what is different rather than appeal to a sense of commonality.
Will this end the scourge of racism? Not really, but at least, it will get harder for the average Indian to feign ignorance. For the average Northeasterner or Ladakhi, what will truly impact the struggle against racism is finding ways to strengthen institutions of the law, and holding them accountable.
In the meantime, we can begin expressing what is different about us rather than appeal to the better angels of commonality. Clearly, the latter has done little to end the menace of racism, while confining us to the shadows.
Like this story? Or have something to share? Write to us: contact@thebetterindia.com, or connect with us on Facebook and Twitter.
NEW: Click here to get positive news on WhatsApp!
We bring stories straight from the heart of India, to inspire millions and create a wave of impact. Our positive movement is growing bigger everyday, and we would love for you to join it.
Please contribute whatever you can, every little penny helps our team in bringing you more stories that support dreams and spread hope.