A deeply patriotic Hyderabadi who went on to become Netaji Bose's closest aide, Abid Hasan Safrani was the man who created the iconic slogan, "Jai Hind".
The year was 1941 and Netaji Subhash Chandra Bose had arrived in Berlin to ask for Hitler's help in freeing India from the tyranny of the British rule. Guided by his belief that only an armed uprising could help India become independent, the charismatic freedom fighter began setting his plan in motion.
Netaji's plan had two objectives: the first, to set up an Indian government-in-exile, and the second, to create the Azad Hind Fauj (Indian National Army or Legion Freies Indien) — a force of 50,000 troops, consisting mainly from Indian prisoners-of-war captured by Rommel's Afrika Korps.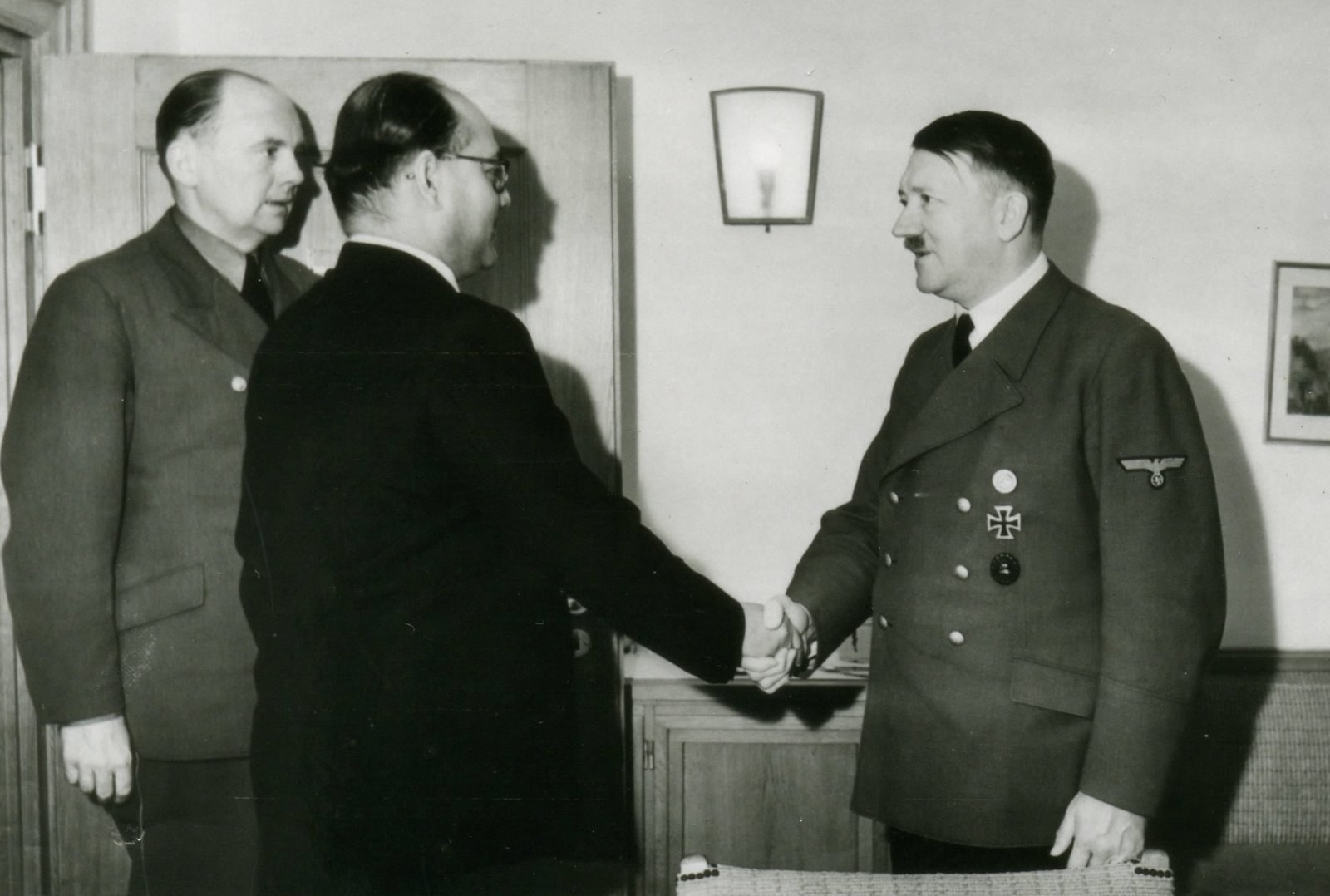 Netaji wanted INA to be an elite fighting force, trained to the highest standards of the German army, in which every man would fight shoulder-to-shoulder with his fellow soldier for the sole cause of Indian Independence. For this to happen, it was essential that the army behaved a cohesive and completely integrated unit.
This was where Netaji faced a problem as Indian soldiers tended to restrict themselves to clusters of their own ethnicity and religion. This was because, historically, Indian soldiers had been organised into regiments according to ethnicity and religion (eg. the Rajputs, the Madras Sappers, the Baluchis, the Gorkhas, the Sikhs etc.)
To tackle this complex issue, Netaji decided to replace the specific religion-based salutations (like "Ram Ram" for Hindus, "Sat Sri Akal" for Sikhs and "Salaam Alaikum" for Muslims) of the soldiers with a common greeting that would break barriers and help them bond with each other. He found his rallying cry in the rousing words, "Jai Hind!"
And the man who would gave this iconic phrase was Abid Hasan Safrani, the man from Hyderabad who was Netaji's trusted aide, an INA Major, and later, one of independent India's earliest diplomats.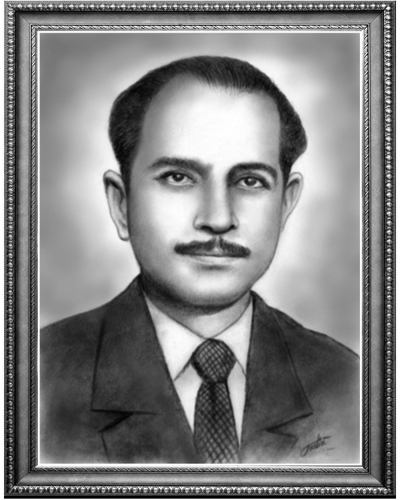 Born into a family with anti-colonial beliefs, Abid Hasan grew up in Hyderabad. As a teenager, the deeply patriotic young lad was a disciple of Mahatma Gandhi and even spent time at the Sabarmati Ashram.
Later, when his contemporaries all went to university in the UK, Abid decided to go, instead, to Germany to do a degree in engineering. And it was there that, in 1941, he first met Netaji during a meeting of Indian prisoners of war.
Inspired by the charismatic leader, Abid decided to give up his studies. Dropping out of the engineering college, he became Netaji's personal secretary and interpreter during his stay in Germany.
Soon after, during the training sessions of the INA, Netaji conferred with his closest associates on a salutation that would break ethnic barriers and encourage integration within the army. It was Abid who then coined the succinct yet impactful phrase — "Jai Hind" — that got the leader's approval.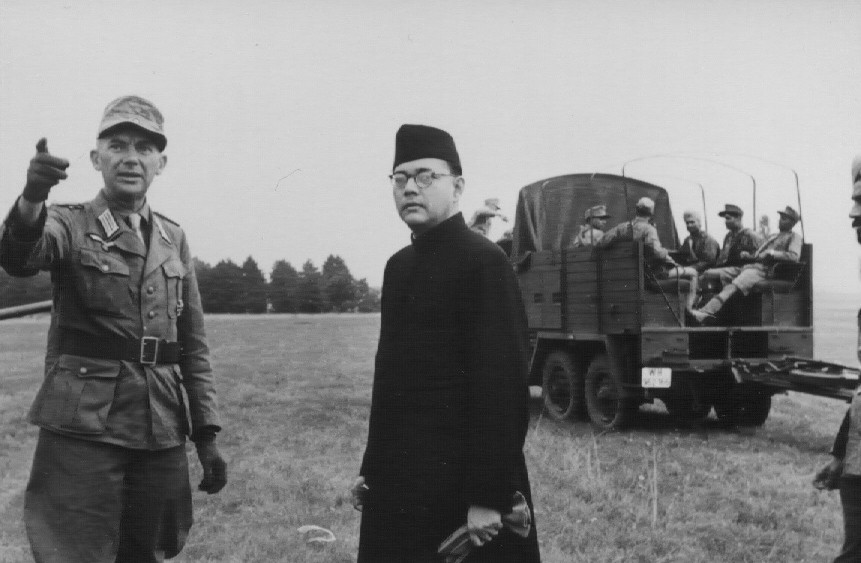 The slogan was soon immortalized by Netaji, who adopted it as the formal manner of greeting for INA revolutionaries and used it liberally in his stirring speeches. Later, of course, it would go on to be adopted as the national slogan after India's first Prime Minister, Jawaharlal Nehru, used it in his historic 'Tryst with Destiny' speech on August 15, 1947.
In 1942, Abid also accompanied Netaji on his incognito voyage to South-East Asia. Their vehicle was not a motor car, an aeroplane or a train. Instead it was a long-range German submarine, the Unterseeboot 180 (or U-180) on a mission to deliver diplomatic mail for the German embassy in Tokyo.
On the journey, while Abid joked and groused with the crew, Netaji spent much of his time reading, writing and planning how to deal with the Japanese. In his memoir, The Men from Imphal, Abid later wrote about Bose,
"He worked more than anyone I knew. He hardly retired for the night before two o'clock in the morning and there is no instance to my knowledge when at sunrise he was found in bed. He had so many plans for the struggle in East Asia and they had all to be worked out and, as was his habit, each one in detail."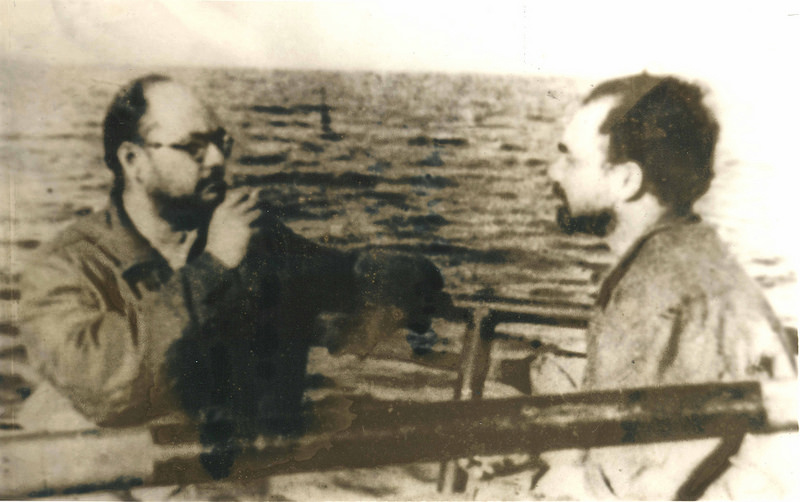 At dawn on April 21, 1943, the U-180 rendezvoused with a Japanese submarine and exchanged signals. Disregarding the fact that the ocean was extremely rough and that they could not swim, Netaji and Abid stepped into a raft and crossed the stormy waves to board the Japanese vessel I-29.
The crossing was short, and only took minutes but it was a nautical feat without precedent in the war—the only sub-to-sub transfer of civilians in hostile waters. Then the two submarines dived beneath the waves and set off for home in different directions. After two years spent in Hitler's Reich, Bose and Abid were now the guests of Japan's Imperial Navy.
Aboard the I-29, the Japanese captain Teraoka gave his own cabin to the Indian guests. Bose and Abid were served hot curry to to celebrate their crossing, and the birthday of the Japanese emperor in whose realm they had just arrived. It all felt, as Safrani wrote in his memoir, like "something akin to a homecoming".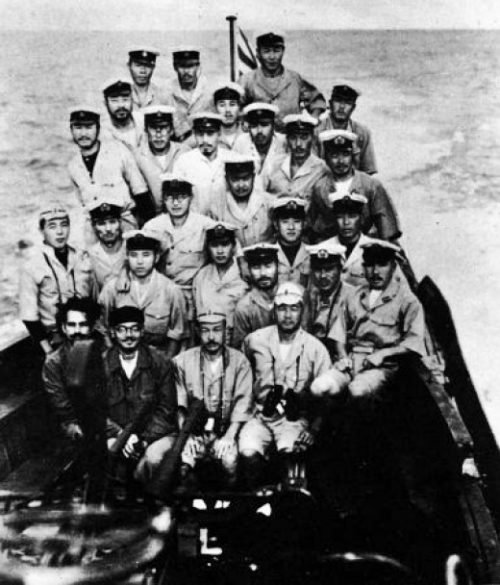 After the two finally arrived in Tokyo, Netaji took command of INA, beginning the most admired chapter of his life. This was the time when INA's campaigns had become increasingly significant in the south-east Asian theatre of World War II and quickly rose to the post of a Major.
During this time, the hardworking soldier also included "Safrani" into his name as a mark of respect and communal harmony.
According to historical accounts, among the INA soldiers, there was a difference of opinion between the Hindus and Muslims about what the colour of the flag should be. While the former preferred saffron, the latter were in favour of green. When Hindus agreed to give up their demand, Abid was so impressed that he decided to add 'saffron' to his own name as a sign of respect!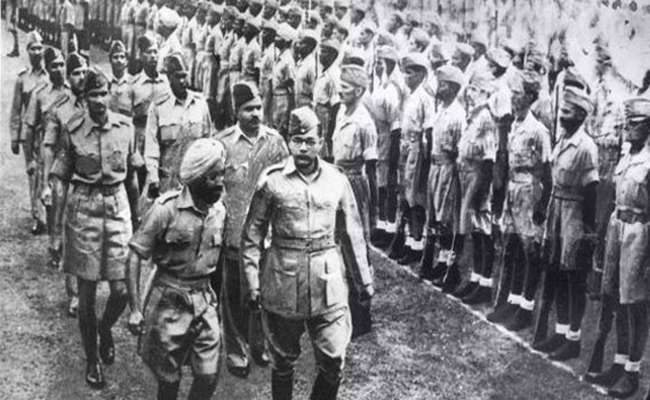 Later, in 1943, when Netaji decided on Tagore's "Jana Gana Mana" to be the anthem of the Provisional Government of Free India set up by INA, it was Abid (along with fellow officers Mumtaz Hussain and JR Bhonsle) who was given the responsibility of translating it to Hindi. His translation, with music provided by Ram Singh Thakuri, became the popular anthem "Sabh Sukh Chain".
Abid also fought in the four-month long Battle of Imphal in 1944 — voted the greatest battle fought in the history of the British Army — that unfortunately ended with defeat and a dejected retreat back to Rangoon.
In August 1945, Abid was supposed to accompany Bose on his last fateful flight from Singapore to Tokyo but at the last minute, had to remain behind to complete some pending work. Soon after the crash, Abid was imprisoned and grilled for details about Netaji but the loyal aide refused to talk.
Repatriated to India at the end of World War II, Abid was finally released after the INA trials ended in 1946. He briefly joined the Indian National Congress but later left the organisation to settle in Hyderabad. After Independence, he joined the country's newly created Indian Foreign Service.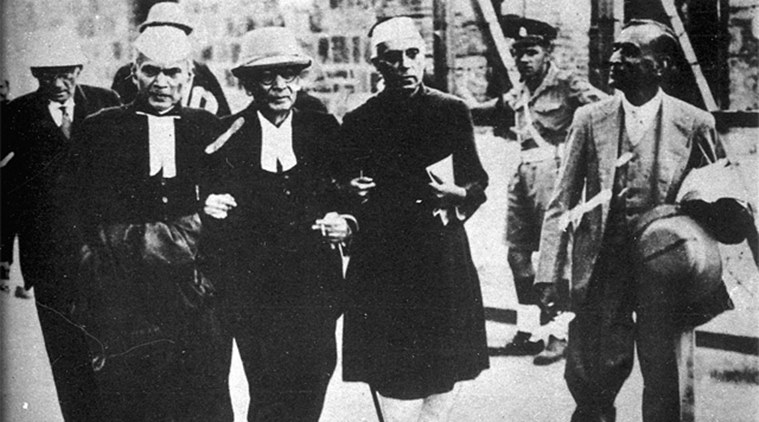 Over a long and illustrious career as a diplomat, including notable tenures as the Indian Ambassador to a number of countries, Abid finally retired in 1969 as Ambassador to Denmark and returned to his hometown of Hyderabad. In 1984, the little-known legend quietly passed away at the age of 73.
Interestingly, few know the fact that Netaji Subhash Chandra Bose's nephew, Aurobindo Bose, later married Abid Hasan Safrani's niece, Suraiya Hasan! Today, Suraiya Hasan Bose, the soft-spoken octogenarian founder of Suraiya's Weaving Studio, is known for her tireless efforts towards reviving the near-extinct techniques of himroo, mushroo and paithani handlooms.
---
---
Like this story? Or have something to share? Write to us: contact@thebetterindia.com, or connect with us on Facebook and Twitter.
NEW: Click here to get positive news on WhatsApp!