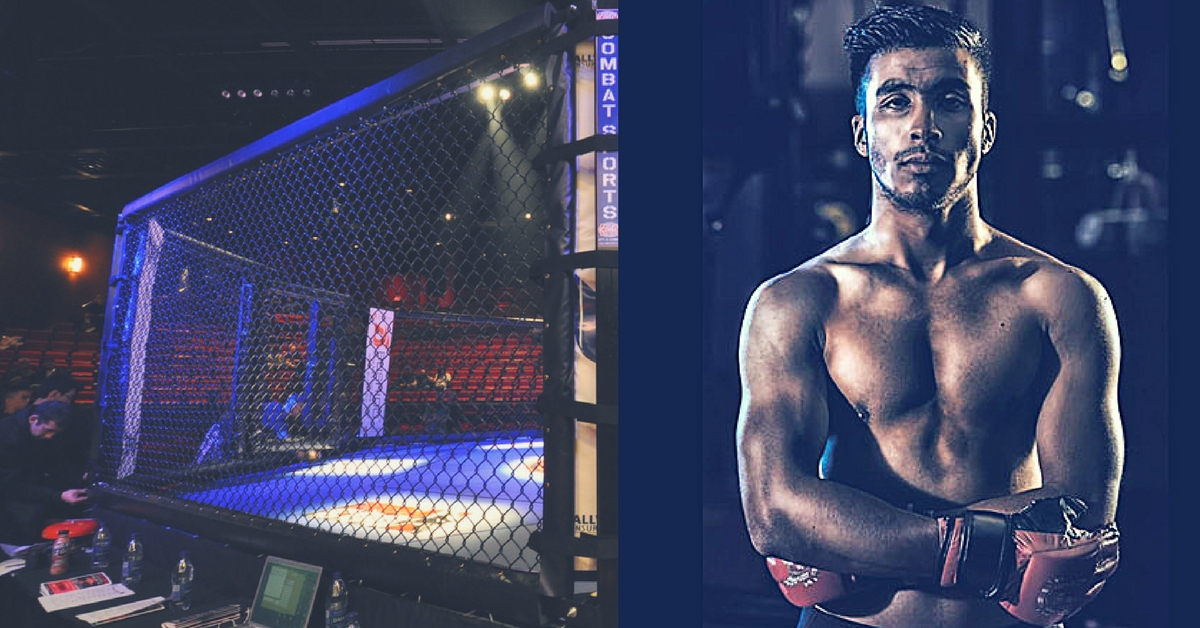 Raymond Johny Kurbah loves to fight both opponents and circumstances.
"Let me tell you something you already know. The world ain't all sunshine and rainbows. It's a very mean and nasty place, and I don't care how tough you are, it will beat you to your knees and keep you there permanently if you let it. You, me, or nobody is gonna hit as hard as life. But it ain't about how hard you hit. It's about how hard you can get hit and keep moving forward; how much you can take and keep moving forward." – Rocky Balboa.
What does it take to follow your dreams, and be a sportsman, in India? If you are not a cricketer, it can prove to be very, very difficult indeed. Here is a tale that is hard to believe, if it weren't true. A story of absolute dedication, at a time when there was no support from any quarter.
From sleeping in a stadium, because he couldn't afford a hotel, to travelling ticketless, here's the story of Raymond Kurbah, India's rising MMA Star.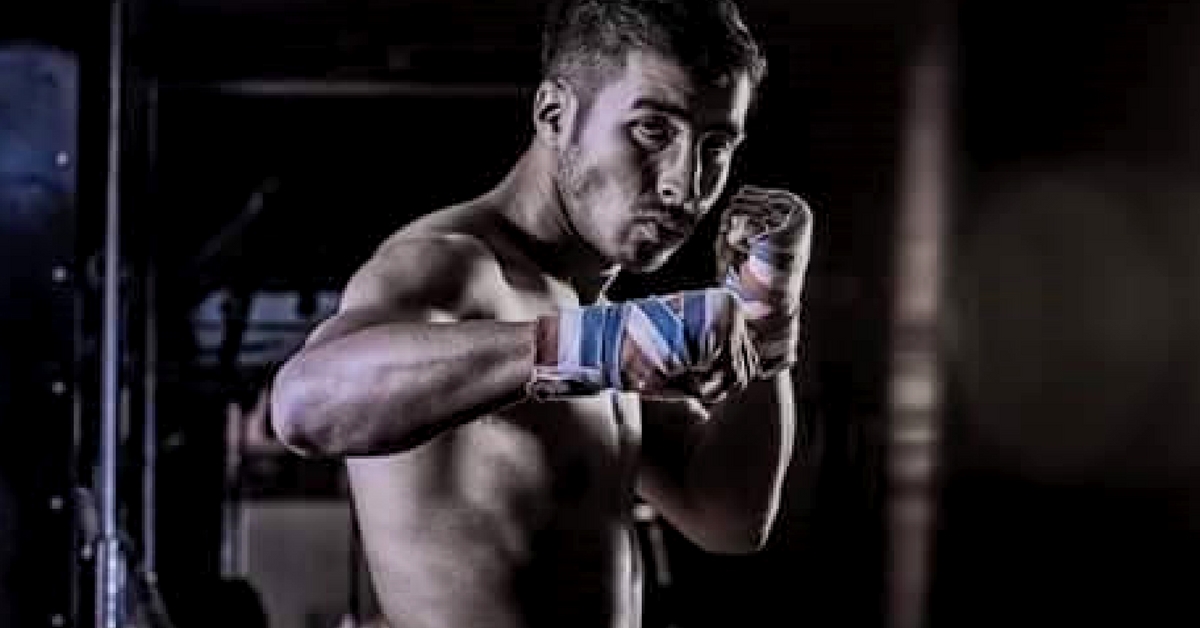 Raymond Johny Kurbah was born in Malki, Shillong in 1992. His interest in martial arts started at a young age. In the year 2002, he trained in karate, in 2010, he taught himself Muay Thai, and in 2014 he learnt boxing and Jiu-Jitsu.
However, his struggles had just begun.
In 2014, Raymond travelled to Bengaluru, to take part in the national MMA championships. Just 48 hours prior to the event, he managed to collect enough funds to get him to Bengaluru and participate in the tournament.
He won the event, and due to a lack of funds, slept at the stadium after it got over. The next day, he boarded a train, ticketless, to try and make his way back home. He got caught for travelling ticketless in Kolkata. The Ticket Collector threw him off the train. A lot of persuading and pleading happened before the Ticket Collector allowed him back on.
Raymond got off at Guwahati, and literally penniless, hitched a free bus ride back to Shillong.
As a result of winning the national MMA championships, Raymond was invited to Las Vegas to compete in the International Mixed Martial Arts Federation competition held in July. Raymond, one of 6 MMA fighters from the country chosen for the event, wasn't able to meet the expenses for the competition, approximately Rs 2.5 lakh.
He tried approaching the Sports and Youth Affairs Department for support but was turned away because MMA is not recognised by the Olympic Association of India. The second time he was invited to Las Vegas, he didn't make it due to visa problems.
Indeed among other things the sportsman had to do to raise funds was go door to door in Shillong, asking people to do their bit to sponsor his vision.
Being an MMA athlete is tough, and even more so, when you have absolutely no assistance. Raymond doesn't have the means to maintain a proper diet, and this has been taking its toll on his body. He doesn't have an appropriate mechanism of training in place, and trains anywhere he can, be it the street, or the jungle.
Having no coach, manager or sponsors means he needs to train for the event himself and pay for travel, accommodation, entry fees out of his own pockets – which aren't deep.
Raymond set up Ray's Combat MMA Team, with the hope of spreading the love for combat sports in the region where he grew up. This vision ran into several roadblocks as well. First, the hall which the team had booked wasn't assigned to them, so there wasn't any training centre. Raymond trains his students in the forest. There are 30 of them, out of which four have participated and won national events across India.
Raymond's ultimate dream is to fight bouts himself, but training helps him make a living. But this is becoming difficult to sustain. Most of Raymond's students are from less-privileged backgrounds themselves, which is why he charges them Rs 10 per class.
Raymond has been invited by a coach from one of the top 10 MMA gyms, globally, who offered to train him for three months after which he would have his first shot at the MMA qualifying bouts, enabling him to go on to take part in the UFC.
Kurbah's well-wishers are worried that he might not be able to sustain himself by following his MMA dream, but the young fighter is unfazed. He even works odd jobs, to try and make his way to tryouts, where he usually wins.
Ray's Combat MMA Team has little or no equipment. Basic equipment like a punching bag and proper mattresses are missing. Make-shift arrangements have been made out of quilts and pillows.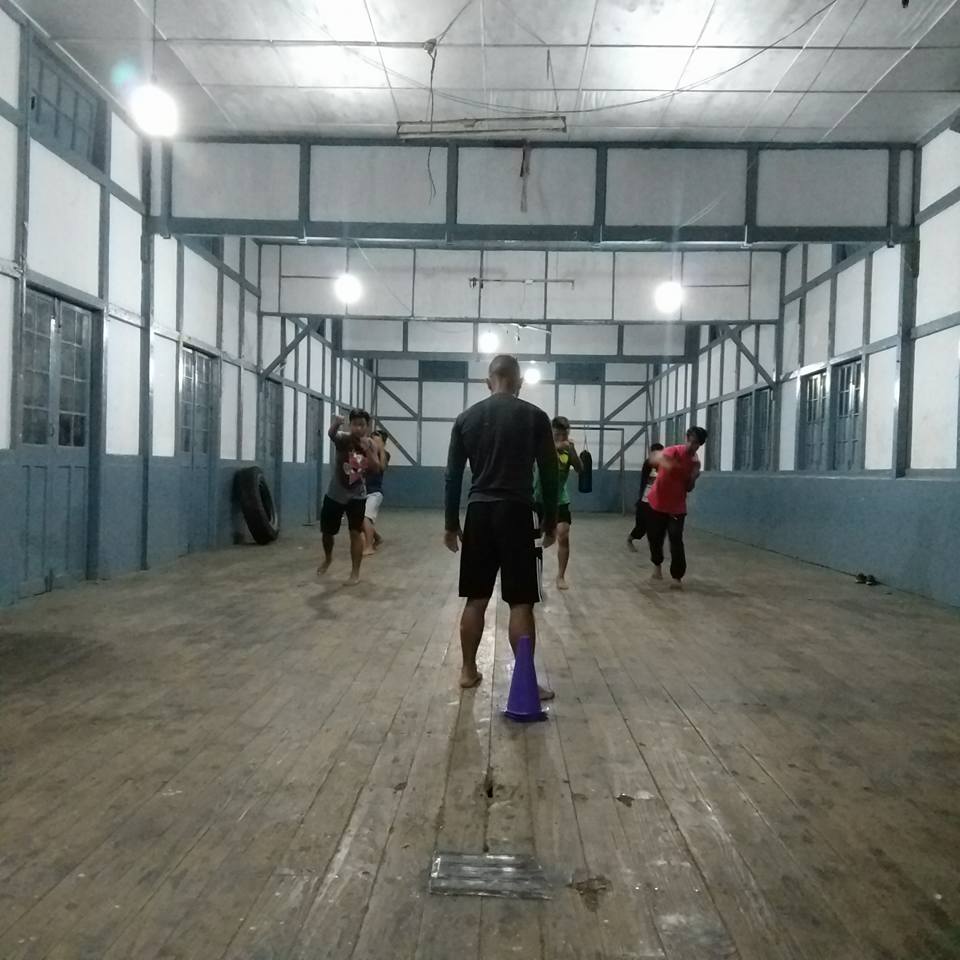 Raymond is part of the All India Mixed Martial Arts Association, and he feels greatly indebted to them, as they have helped him in furthering his cause.
Asked about his future plans, he replies saying that he wishes to start self-defence classes for women, owing to the growing number of assault cases in the region.
The slight frustration and uncertainty in the young lad's voice are hard to miss. Battling against a system that refuses to help, Raymond sometimes feels lost, not knowing what to do, or where to turn to, for proper guidance.
The gifted fighter was at one time, on the cusp of hanging up his gloves, but the motivation his students showed prevented him from doing so.
Raymond is still paying off debtors for the money he borrowed to travel to South Africa. The youngest of three siblings to a single mother, he doesn't burden his family with expenses.
In fact, he tries contributing and helping them to get by as much as possible. He keeps his MMA dreams alive, hoping to one day enter a cage and have a bout against a highly-ranked fighter.
Complete indifference from different factions of society and the government isn't helping this fighter, but he is undeterred. He looks to the UFC as a window of opportunity, not just for himself, but for his students as well, and above all, a chance to make India proud.
He dreams of a proper training centre, equipped with the required facilities, where he and his bunch of determined students can run, kick, punch and grapple all they want. It is indeed heartening to see someone protect their dream, sheltering the flame from the winds of adversity.
---
You may also like: Why Shouldn't the Deaf Learn Martial Arts? This Instructor Has Proved They Can!
---
Till the government, or the citizens of India help contribute to making his dream a reality, his future remains uncertain. "Please try and help me", he says earnestly at the end of a telephonic interview, before disappearing into the jungle to train.
If you'd like to contribute toward helping Raymond achieve his dream, you can do so directly:-
Account Holder:- Raymond Johny Kurbah.
Account Number:- 1184101014154
IFSC code:CNRB0001184
Canara Bank, Shillong.
Like this story? Or have something to share? Write to us: contact@thebetterindia.com, or connect with us on Facebook and Twitter.
NEW: Click here to get positive news on WhatsApp!
We bring stories straight from the heart of India, to inspire millions and create a wave of impact. Our positive movement is growing bigger everyday, and we would love for you to join it.
Please contribute whatever you can, every little penny helps our team in bringing you more stories that support dreams and spread hope.