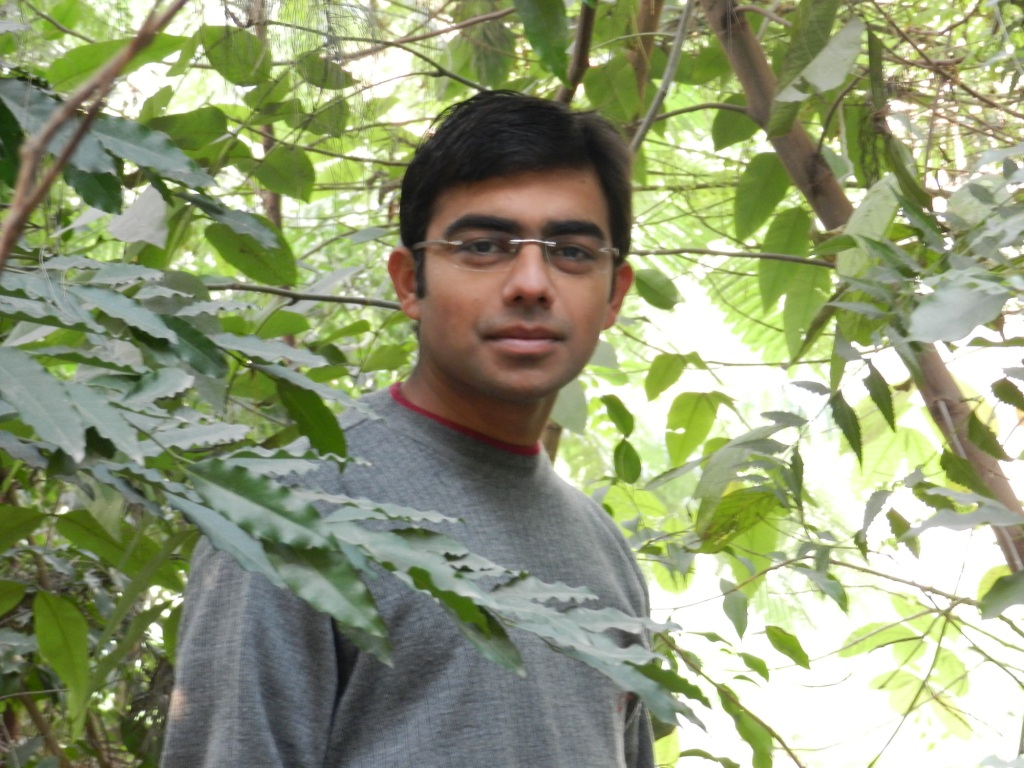 Shubhendu Sharma left his high paying job as an engineer to plant trees for the rest of his life. Using the unique Miyawaki methodology to grow saplings, Afforestt converts any land into a self-sustainable forest in a couple of years. He has successfully created 33 forests across India in two years. Here's how he made it possible.
Shubhendu Sharma left his high paying job as an engineer to plant trees for the rest of his life. Using the unique Miyawaki methodology to grow saplings, Afforestt converts any land into a self-sustainable forest in a couple of years. He has successfully created 33 forests across India in two years. Here's how he made it possible.
Did you know that you could convert a piece of land in your backyard into a beautiful forest within a year? Shubhendu Sharma, an Industrial Engineer, is allowing you to bring nature home.
It all started when Sharma volunteered to assist a naturalist, Akira Miyawaki, to cultivate a forest at the Toyota plant where he worked. Miyawaki's technique has managed to regenerate forests from Thailand to the Amazon, and Sharma thought to replicate the model in India.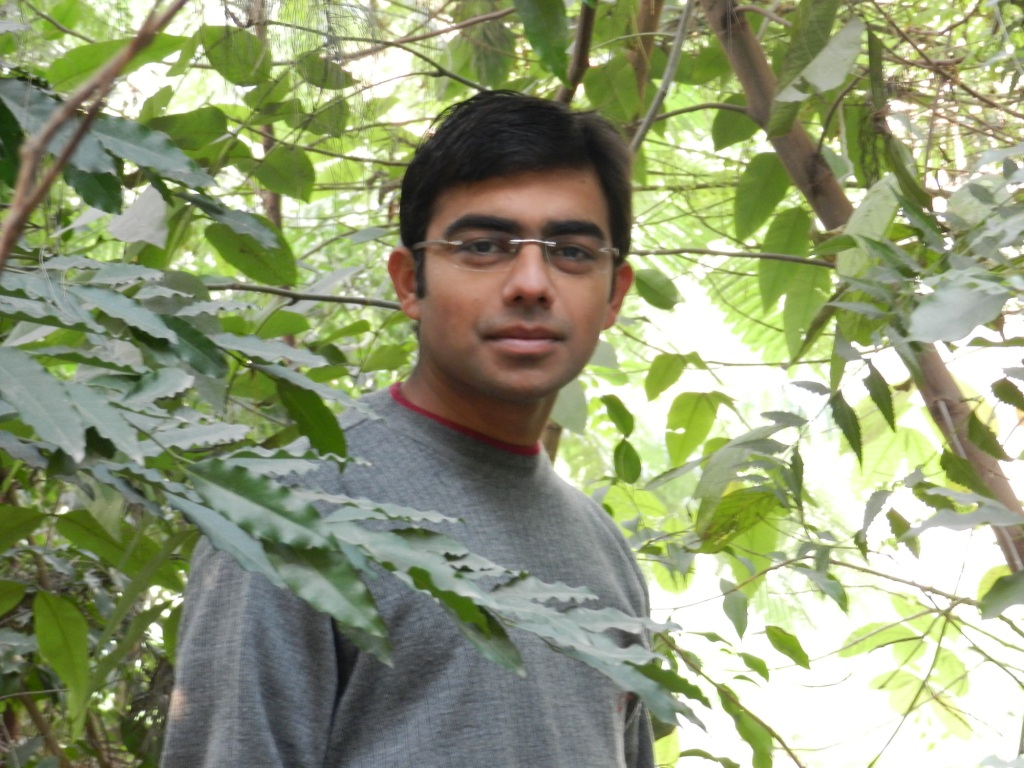 Sharma started to experiment with the model and came up with an Indian version after slight modifications using soil amenders. His first tryst with making forests was in his own backyard in Uttarakhand, where he grew a lush green forest within a year's time. This gave him confidence and he decided to launch it as a full-time initiative. He quit his job and spent almost a year to do research on the methodology.
After much planning, research and enthusiasm, Sharma started Afforestt, an end-to-end service provider for creating natural, wild, maintenance-free, native forests in 2011.
"I realized it can't be done as a 'do gooder" activity. If I wanted it to succeed, I had to think it through and come up with a business plan, and a bunch of my friends helped me to set it up," Sharma says.
Sharma, an Ashoka, TED and INK fellow was clear from the very beginning that Afforestt will be a for-profit organization. He wanted to change the industry and Afforestt was much more than just a business idea for him.
"The idea is to bring back the native forests. They are not only self-sustainable after a couple of years but also are maintenance-free," Sharma says.
Taking the plunge
Shifting his career wasn't easy. "Especially, convincing the family was very tough. They could not understand why I was bent on quitting a high-paying engineering job at Toyota to plant trees all my life," Sharma says.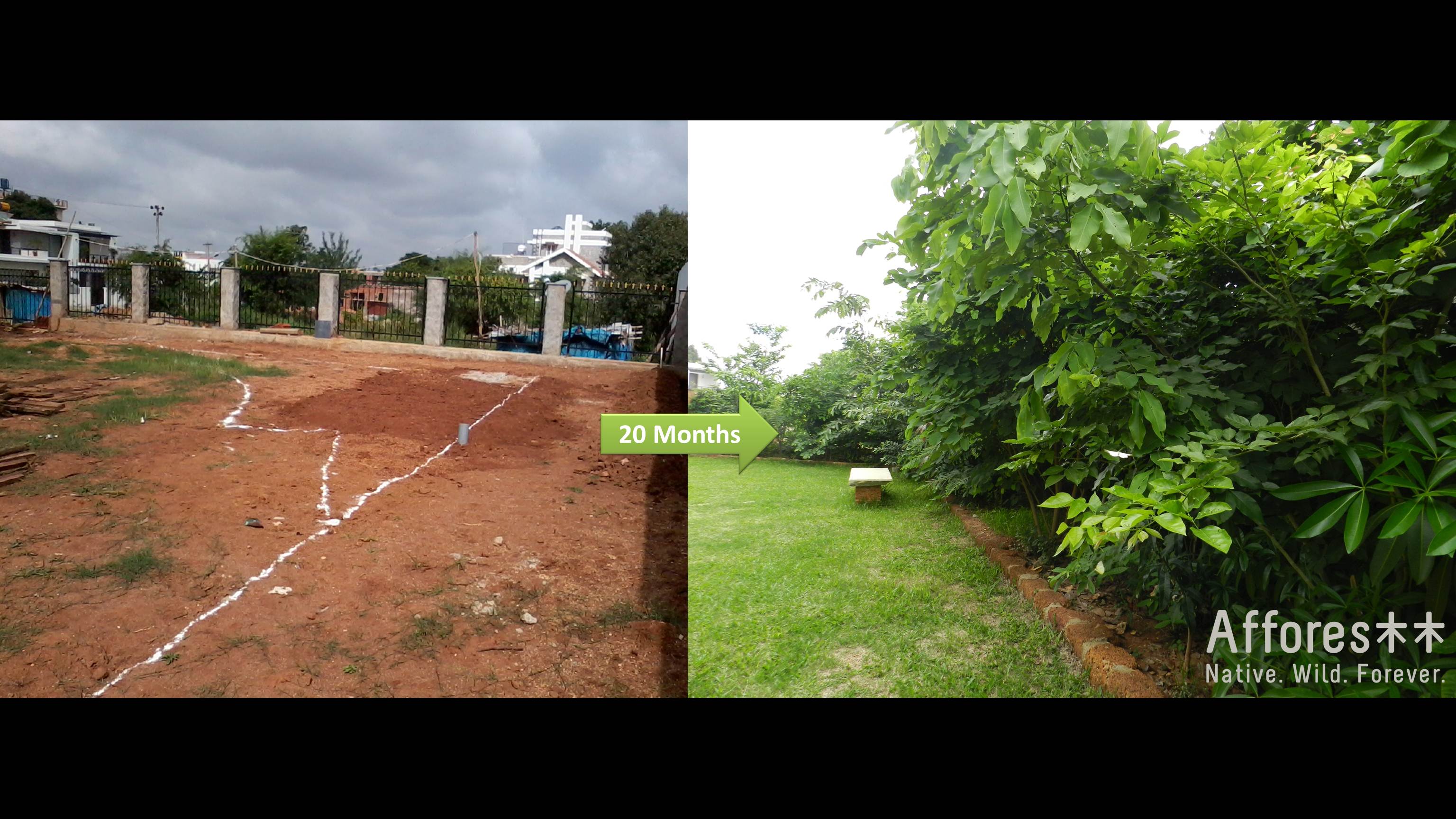 Sharma was adamant on making his idea work and started the company without his family's knowledge; it was only after a couple of months of operation they got to know about it and finally made peace with it.
"My friends were a great support to me which gave me a boost. Till date, they take interest and engage in the activities of Afforestt," Sharma says.
Having started on his own, Sharma now has a team of 6 that works from Bangalore. Initial troubles with finding the market and sustaining the business were solved to some extent when they received their first order from a German furniture maker to plant about 10,000 trees. Since then, Afforestt has served around 43 clients and planted over 54,000 trees.
How it works?
Afforestt works in two ways. One is end-to-end services, where they provide complete Project Execution and Management services which includes arrangement of labour, materials, equipment, tools and facilities required to execute an afforestation project using the Miyawaki Method. Another way is providing project management, on-site consulting and software support.
The process starts with doing a soil survey and finding out what the soil is missing. The minimum land size should be 1,000 square feet. Then a survey is done to study the native plant species and biomass.  After the survey, saplings are prepared in a nursery and soil is mixed with biomass to make it more fertile.
Finally the process of planting 50 to 100 varieties of native species at a density of 3-5/sq meter starts. The last stage involves watering and weeding the area for next two years, after which the forest needs no maintenance and becomes self-sustainable.
Sharma designs and formulates in what pattern, sequence and ratio should the saplings be planted for rapid growth. On an average, a sapling grows approximately 1 meter every year. The biggest plus point of Afforestt is its low-cost model. They charge around Rs. 150 per square foot, which is far less than what a regular Miyawaki method costs.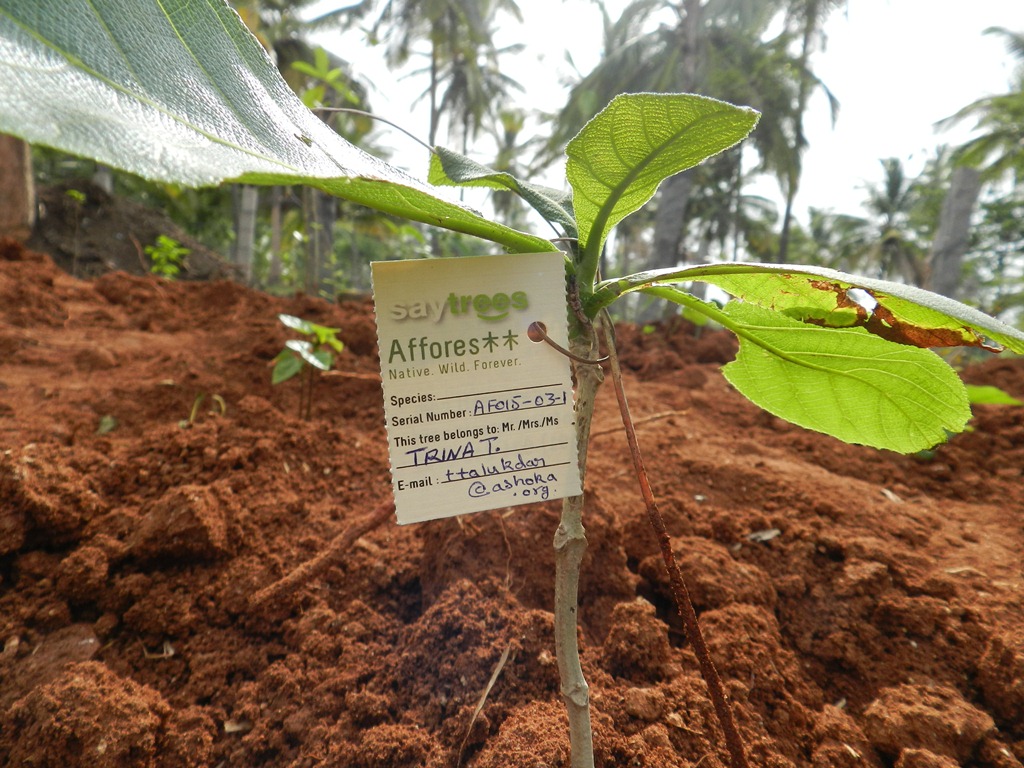 The Challenges
"The biggest challenge was to launch something which had no existing market and we didn't even know if it ever would," says Sharma. Forests are something which require space, and not everyone is open to the idea of having a forest in their backyard.
Apart from that, as this is a one-of-its-kind initiative in India, Sharma had to do a lot of research. There was no help available as this had never been done before.
Again, as this was a unique model, finding clients and convincing people that it is actually possible was again a huge task.
What the future holds?
Afforest has created 33 forests so far across 11 cities of India and wants to increase the number. Sharma has a lot of plans to scale up and put this technology out there for more and more people to implement.
He is planning to launch a monitored crowd-sourced software where people will be able to feed their native plantation species in the tool. So, in case someone wants to plant their own forest, they would know what all species to go for. This will make their task a lot easier.
"We want to create a scenario where plucking a fruit from a tree in the backyard will be easier than buying it from the market," Sharma says.
Lessons learnt
"The biggest lesson that I have learnt is that you need to keep earning money. This is the only way you can sustain your initiative and actually bring a change," Sharma says.
Another thing he learnt is that people are ready to pay money only if you sell the idea well. "This should become a livelihood cycle, where a lot more people are engaged in afforestation," Sharma says.
Want a forest of your own? Visit their website
Watch Sharma as he talks more about Afforestt-
Like this story? Or have something to share? Write to us: contact@thebetterindia.com, or connect with us on Facebook and Twitter (@thebetterindia).
About the Author:
Born with a hobby to travel, talk, express and write, Shreya gets to do all of that and is even paid for it! Interested in rural development and social issues, she dreams of actually bringing a change in society and writing a book of her own one day. When she is not preaching others about a better India she is busy watching movies and playing video games. Follow her on twitter:
@shreya08
Tell Us More
We bring stories straight from the heart of India, to inspire millions and create a wave of impact. Our positive movement is growing bigger everyday, and we would love for you to join it.
Please contribute whatever you can, every little penny helps our team in bringing you more stories that support dreams and spread hope.