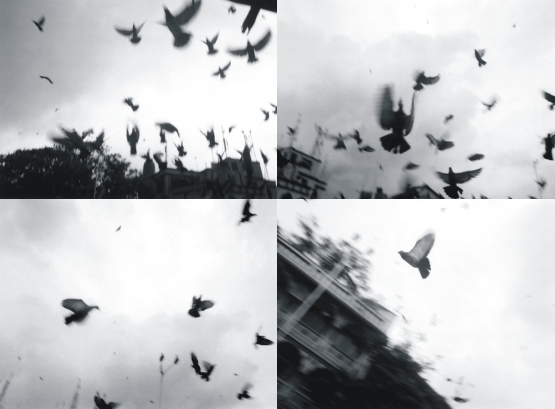 It's a particularly fascinating idea – visually impaired taking photographs. Did this idea take you a few seconds to comprehend? This is one of the most wonderful initiatives that have broken the myths about limitation. Blind with Camera, a wing of the Beyond Sight Foundation, is an initiative that has empowered many a visually challenged individuals to use photography as a medium to express their inner self. Through the perception of touch, sound and warmth, we are now welcome to experience the world as the blind experience.
It was by accident that Blind With Camera took life in the mind of Partho Bhowmick. Partho came across an article about Evgen Bavcar who is a blind photographer based out of Paris. Deeply moved and startled, Partho, a photographer himself, started his journey towards understanding the world of the blind and how photography can be a medium of artistic expression for the visually impaired. In this pursuit, Partho founded Blind with Camera and has been tremendously successful in connecting the world of images and the world of the visually challenged.
How are the blind able to take pictures? How are they able to capture hues, tones and lighting? Partho Bhowmick explains – "Various tactile, audio clues, visual memories of sight, the warmth of light and cognitive skills are used by the visually impaired to create "mental image" before they make the judgment to take a picture. They use camera as an extension of their "self" to explore the visual world, gain deeper insight while recording their imagination and point-of-view."
Blind With Camera organizes workshops for the visually challenged to introduce photography and help the blind transcend to this new realm of expression. Photographs taken by the blind are showcased in exclusive photo exhibitions which are not just a great exposure to their art but also a source of income to the photographers. Partho says that the exhibitions gave a feeling of pride and belonging to the visually impaired, which elevated their self-esteem, developed their confidence, personality and gave inspiration to achieve more.
Now, the blind cannot be deprived of the joy of cherishing their own artwork, right? To make this possible, Blind With Camera makes sure that the photographs are touchable raised images. The photos are supported by Braille notes, large prints and visual aids so that the blind can access and savor the photographs.
Blind with Camera is a momentous step in our pursuit towards an inclusive society. You can know more about the organization and see the pictures taken by visually challenged photographers at http://blindwithcamera.org/. Support the cause!