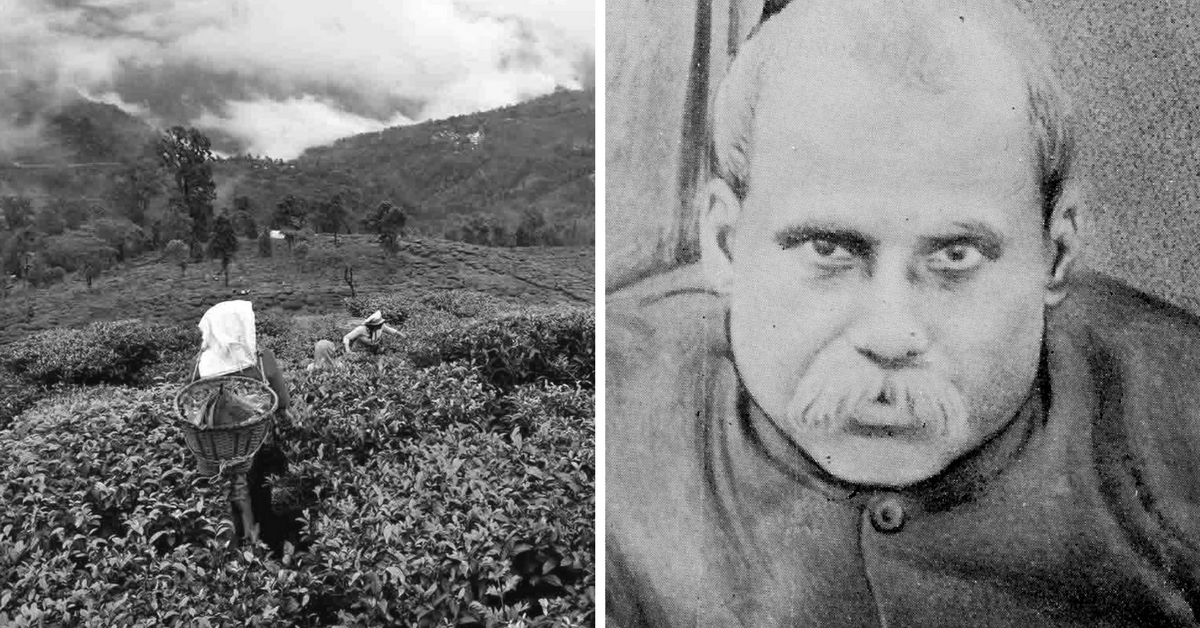 A school teacher who took a strong stand against gender injustice and British exploitation, Dwarkanath Ganguly is one of the forgotten pillars of Indian renaissance.
In the history of modern India, the Renaissance is generally considered a crucial stepping stone that led to the emergence of the modern 'united India' nationalism and the subsequent all-India anti-colonial struggle. This period of turmoil marked a transition in values, transformation in social sensibilities and rebirth in cultural creativity.
And its beginning was heralded by the birth of the Brahmo Samaj, the cradle of Bengal Renaissance. This movement was founded by India's famous polymath-reformer, Raja Rammohan Roy, and its single biggest contribution was the emancipation of women in general and their education in particular.
However, while Roy who is famous for his role in this movement, few people know the story of how another great Brahmo radical of the era exposed the British exploitation of 'coolies'. This forgotten legend was Dwarkanath Ganguli.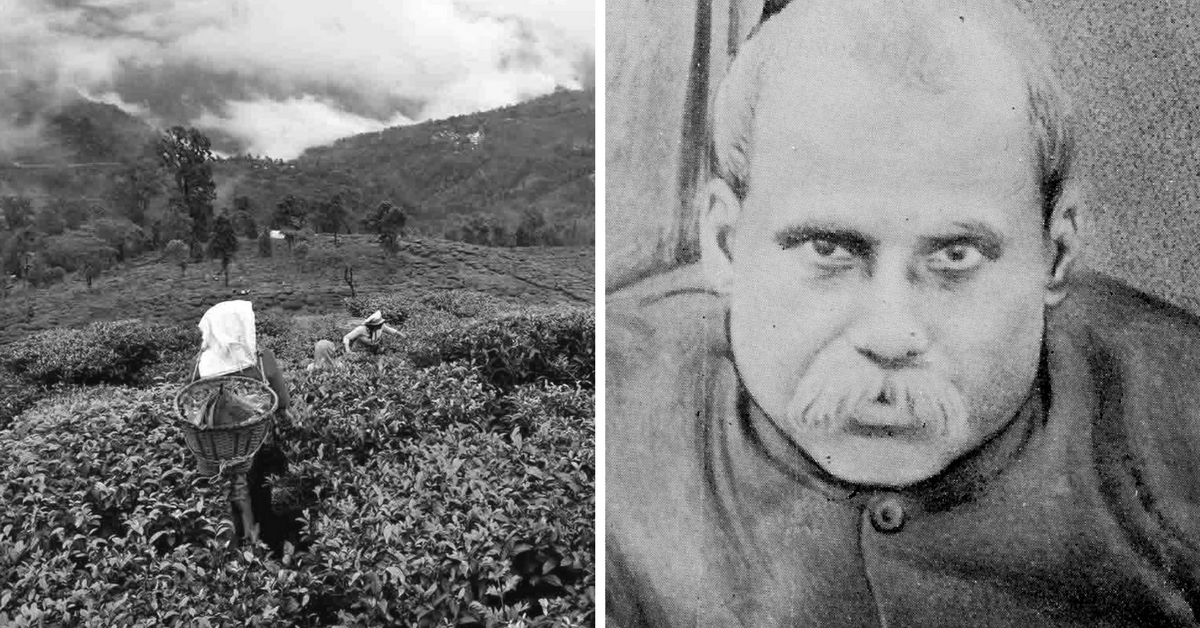 A schoolteacher in British-ruled Bengal of the late 19th century, Dwarkanath was born in April 1845 at Magurkhanda village of Bikrampur district. During his days as a student, he was deeply influenced by Akshay Kumar Datta's thesis on the plight of Indian women that stated: "The first vital step to social regeneration is liberating woman from her bondage."
While he was still working as a teacher, Dwarkanath started publishing a weekly magazine called Abalabandhab (Friend of Women) through which he began bringing to light concrete cases of exploitation and the extreme suffering of women. As David Kopf (noted historian and professor emeritus at the University of Minnesota) later wrote,
"This journal was probably first in the world devoted solely to the liberation of women."
Apart from Abalabandhab, Dwarkanath also raised a storm within the Brahmo Samaj with his radical reformist views that were strongly opposed by the conservative members of the movement. He also served as the headmaster, teacher, maintenance man, guard and sweeper of Hindu Mahila Vidyalaya (that was later renamed Banga Mahila Vidyalaya and subsequently merged with Bethune School). Incidentally, he is also the great-grandfather of legendary Indian filmmaker Satyajit Ray.
With a series of firsts to her credit, Kadambini was also one of the earliest working women in British India and among the first female physicians trained in western medicine in the whole of South Asia.
As David Kopf wrote, "Kadambini was, appropriately enough, the most accomplished and liberated Brahmo woman of her time."
Interestingly, when Kadambini's decision to study medicine received severe backlash from the Bhadralok (upper caste Bengali) community, it was Dwarakanath who encouraged her to follow her heart.
In fact, when the editor of the popular periodical Bangabasi referred to her as a courtesan in his article, it is said that a furious Dwarakanath confronted him and (in a not very subtle manner) made him swallow the piece of paper where the comment was printed. He also took legal action, as a result of which the editor was sentenced to six months' imprisonment and fined one hundred rupees.
For the rest of his life, Dwarkanath never stopped fighting taunts and threats, to defend not just his wife but every Indian woman from what he considered to be the forces of narrow privilege.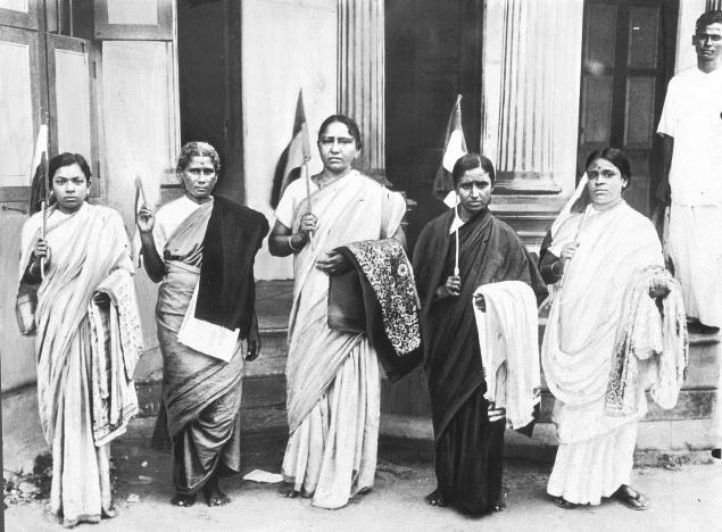 Passionate about uplifting the underprivileged, he also used his articles to publicise social issues from a humanitarian point of view. He intended to encourage their inclusion on political platforms and to get the government to address the exploitation underlying the issues.
The most famous of these efforts were Dwarkanath's series of explosive articles on the wretched conditions of indentured workers in the tea gardens of Assam.
In the 1830s, the British had introduced indentured contracts to recruit cheap and dislocated Indian workforce that would grow lucrative plantation commodities such as tea, coffee, sugar and rubber. Once on plantations, state-enforced penal provisions ensured that they couldn't leave till their contract expired, no matter the conditions. With time, these workers came to called "coolies".
When a fellow Brahmo member Ram Kumar Vidyaratna, returned from a visit to Assam with dismal tales of opium addiction, inhuman conditions and exploitation of the "coolies" by the British tea planters, Dwarkanath decided to investigate these allegations first-hand.
As the white planter-dominated tea industry went to great extents to keep their labour conditions hidden, Dwarkanath knew that exposing this involved great personal risks. But he was undaunted.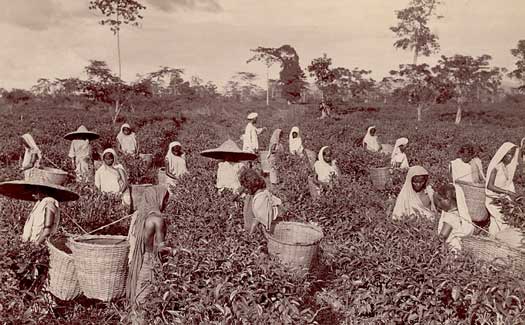 After an arduous and clandestine journey (that included long treks as the plantation region had neither roads nor vehicles), he finally reached "Planter's Raj" — as the region was colloquially called, thanks to the absolute dominance of its British managers.
Dwarkanath was shocked to see British managers enjoying the luxuries provided by huge profits while leaving little for the natives as wages and virtually nothing for the development of Assam. What aggrieved him, even more, was the deplorable conditions in which the "coolies" were forced to live.
The outraged writer returned to publish a succession of articles in nationalist newspapers, such as KK Mitra's Sanjibani and Surendranath Banerjee's Bengalee, to expose the near-slave like conditions of bonded "coolies" in Assam. Soon after, he even took the matter to the forums of the Indian National Congress, with the help of freedom fighter Bipin Chandra Pal.
Effectively contesting British claims of worker emancipation, Dwarkanath's reports told the stories of thousands of Indians who had been lured into Assam's plantations with the false belief that they would get a living wage in salubrious conditions.
They also grimly described the brutal punishments meted out and how one of every four "coolies" died, their deaths casually dismissed by the planters as being caused by disease or failure to adjust to climatic conditions.
While Britain's influential planter lobby did all they could to prevent Dwarkanath's reports from having much impact on public opinion, they were unable to prevent it from receiving wide publicity in nationalist circles. In fact, the impact was so great that the Indian National Congress sent its own fact-finding missions to Assam to amass evidence.
By the early twentieth century, Dwarkanath's reports on Assam "coolies" had become an important plank for nationalist agitation against colonial rule. And finally, the pressure proved too much for the British, forcing them to abolish the imperial indenture system in 1920.
Today, Dwarkanath's story has faded away from history textbooks and public memory. A school teacher who took a strong stand against injustice in every form, its time Indian gave this unacknowledged hero the respect and recognition he deserves.
---
Also Read: How an Indian Freedom Fighter's Curry Became a Sensation in Japan
---
Like this story? Or have something to share? Write to us: contact@thebetterindia.com, or connect with us on Facebook and Twitter.
NEW: Click here to get positive news on WhatsApp!
Tell Us More
We bring stories straight from the heart of India, to inspire millions and create a wave of impact. Our positive movement is growing bigger everyday, and we would love for you to join it.
Please contribute whatever you can, every little penny helps our team in bringing you more stories that support dreams and spread hope.