According to a recent report by both government and private organisations, today in rural areas there is more than 96.5% enrollment in primary schools, and all over the country, it's around 88%.
Seventy years of our Independence and we have reached a stage where there is no more force, coercion or awareness needed in the field of education.
Today almost every parent, be they from rural or urban areas, rich or poor, wish to educate their child. Even daily wage earners, who aren't too sure about getting paid the next day, want children to go to school.
The new anthem is "We don't want our children to suffer as we did. We want them to get at least basic education''.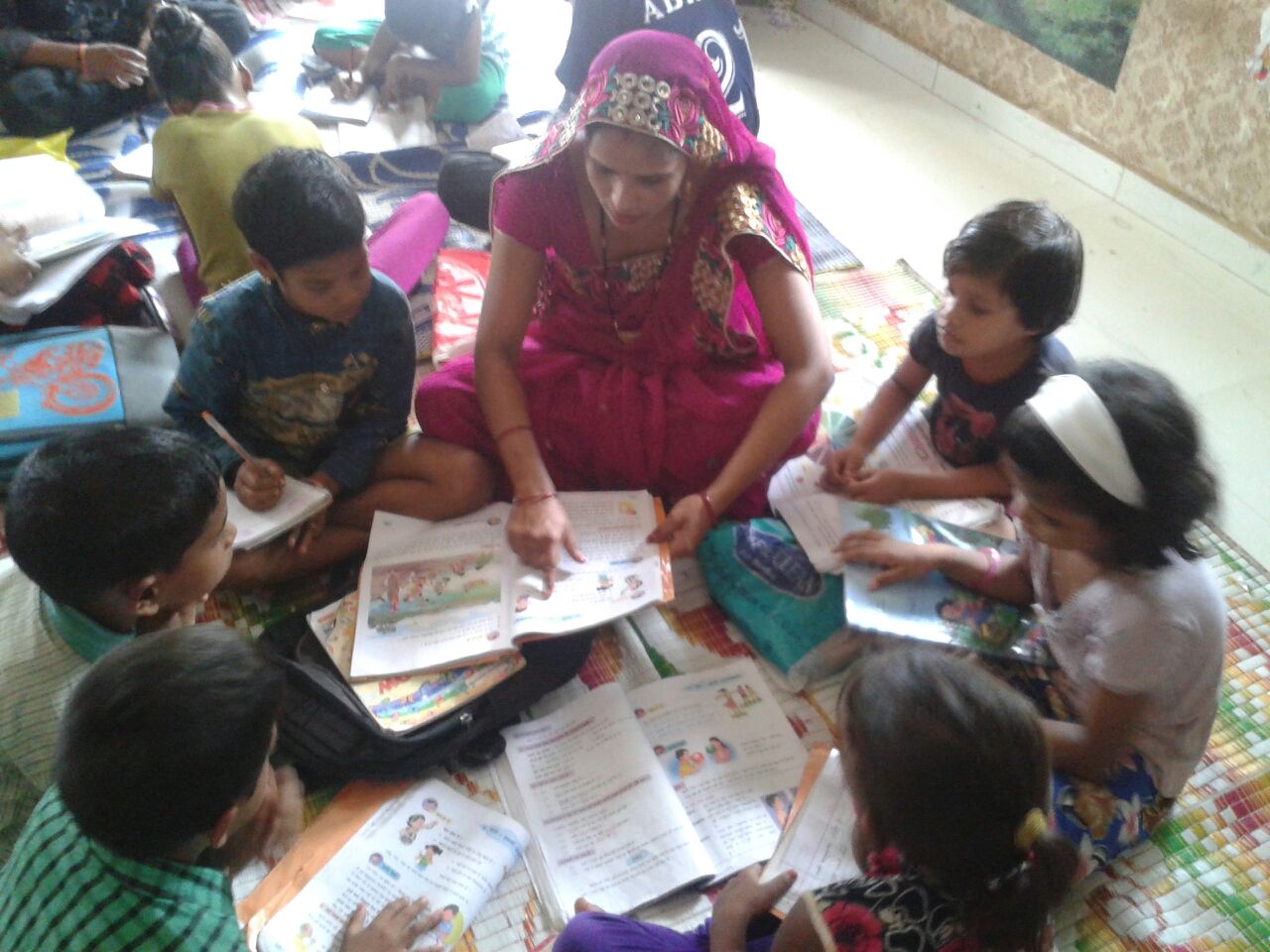 According to a recent report by both government and private organisations, today in rural areas there is more than 96.5% enrollment in primary schools, and all over the country, it's around 88%.
According to a 2013 report, there were more than 22.9 crore children enrolled from class I to class XII, which was an increase of more than 2.3 crore students from a report of 2002.
And till this year the number of new enrollments has certainly increased by many more thousands. So going to a school is no more a taboo or a chore. The children are mostly loving it.
But initial years, many children, especially girl students, drop out of schools. Also though the quantity has increased many folds in the last 70 years, the quality certainly hasn't.
As a sample of this dip in quality, here are some numbers from the ASER reports from 2010 to 2016. Only 25 per cent of Std III children could do a 2-digit subtraction Only 68 per cent of Std VIII students could correctly do a 3-digit by 1-digit division problem was 68.4% in 2010.
(ASER stands for Annual Status of Education Report. This is an annual survey that aims to provide reliable annual estimates of children's schooling status and basic learning levels for each state and rural district in India.)
Even good intentions do not always translate into good work. Take for example the Right to Education (RTE) Act.
The Act states that there would be a free education in all government-funded schools and free distribution of mid-day meals.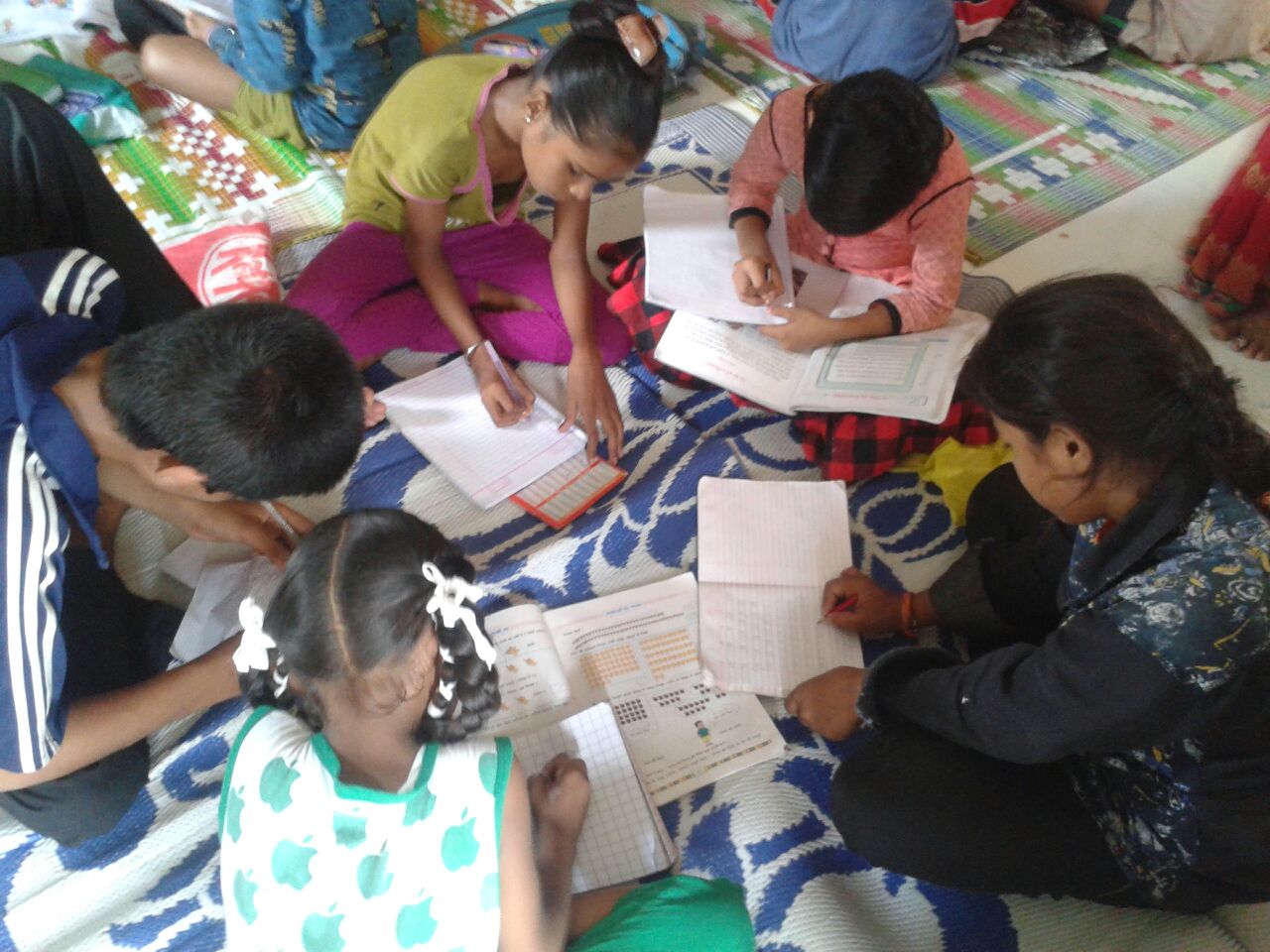 It also states that no child should be held back, expelled or required to pass a board examination until he or she completes elementary (8th grade), education. Special training for school dropouts too would be held to bring them up to par with their age group children.
The Act itself isn't faulty, but the execution is. As there is a provision of no holding back children in any class till 8th class, scant attention is paid to proper teachings or learning.
'Proper learning' is the key here. Are children, who have been admitted to schools in droves, learning properly?
Today all over the world people have understood that education doesn't mean getting enrolled in a school. Education has to be sustainable, and this is the reason for UNESCO coming up with Educational Sustainable Development Goal (SDG) 4.
This stresses that quality education has to be there to sustain it. By 2030 all countries should ensure a child completes both primary and secondary education without dropping out and every child has access to quality technical and vocational education.
"It's not as though the teachers in the Government-run schools aren't qualified. They are highly qualified to teach and are also paid a good salary. The problem is that they are overburdened,'' says city coordinator Hemalata Sasane, who is working with Pratham, a path-breaking NGO that has been working in the field of education in the rural and financially weaker section of the society for 25 years now.
Farida Lambay, the co-founder of Pratham says, "While working in the Nirmala Niketan College of Social Work in Mumbai (as the vice-principal), I felt that though policies were good and the funding too wasn't bad, education needed a different approach. Especially in the rural and economically backward areas, where children didn't have access to information and parents themselves were illiterate, there was a tremendous need to help these children gain knowledge.''
So Pratham and NGOs like Teach For India, MAD (Make a difference), CRY (Child's right and you), Barefoot College-India, Smile Foundation and many others voluntarily stepped in the field of school education to help the underprivileged children get a better education.
At Pratham, the emphasis is on family participation and outside support to students.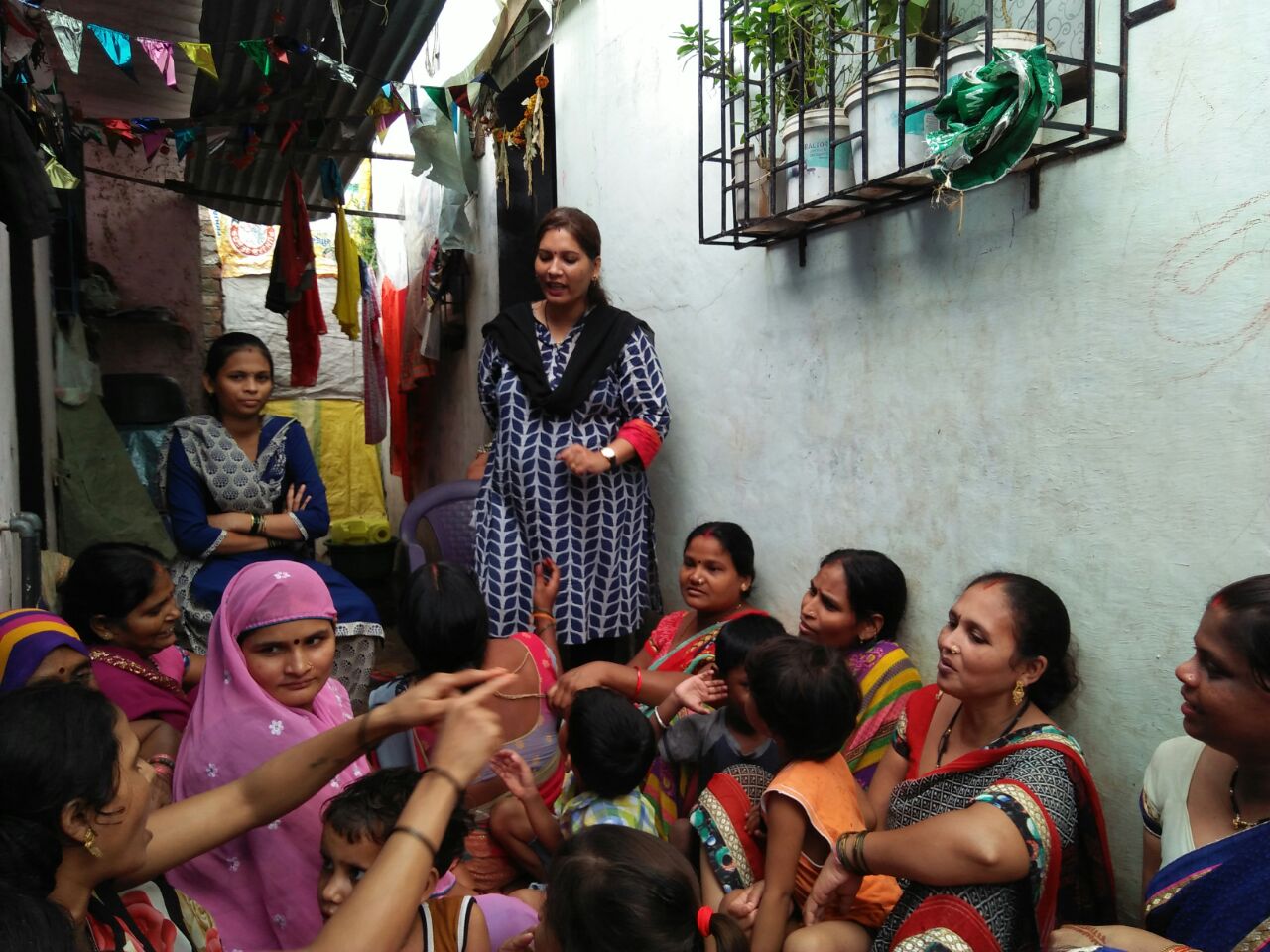 For example, Hemalata and her team of eight trainers, along with 70 support teachers, are handling 5,000 children from the biggest slum in Thane – located in Kalwa – comprising of more than 1,500 families.
They handle children in the age group of 3- to 14-years-old, who, under the RTE (Right to Education) Policy of 2009, get free education in government-run schools.
These trainer monitors approach every family urging them to send their children to the Pratham office after school hours instead of tuition classes.
Naturally, such requests often fall on deaf ears. In India, no solution is simple, and thus every idea must be allowed to grow till the desired effect is achieved.
Pratham wanted children to learn better. They needed to convince parents. So they chose to use every tactic available to them.
To woo the parents, they help them get their Aadhaar cards, voter ID cards. In case they have a disabled child, volunteers get a disability privilege card to help the child get all benefits.
They even hold meetings with expectant mothers to teach them how to take care of their child after birth.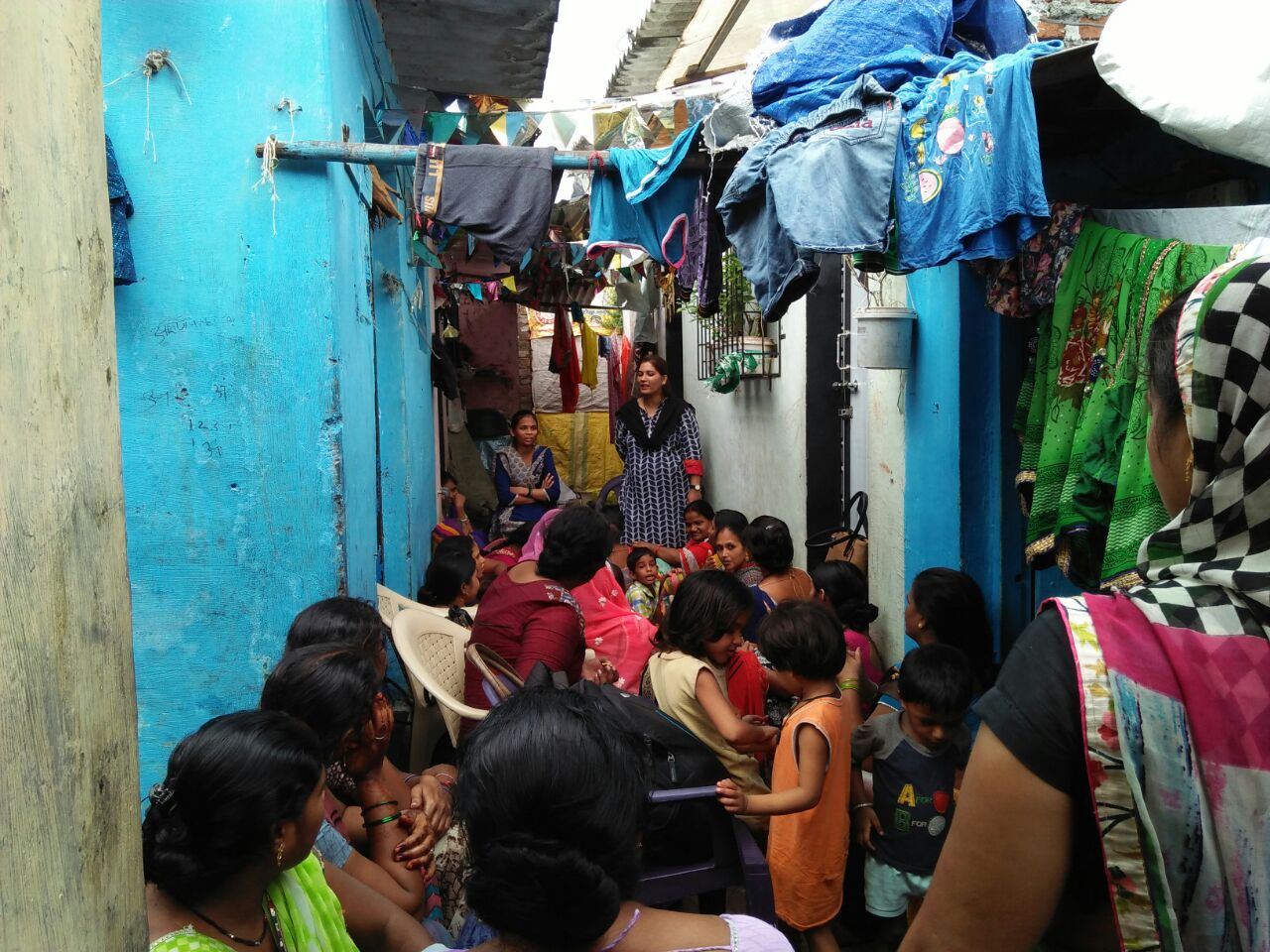 Explaining their work, Hemalatha, along with trainer monitor Deepika Thakur, says, "All these activities are undertaken so that children can get a better education. We ask parents to come and see the progress once every month. After a month or so when they see that their child who couldn't read a single sentence can now not only read but also write a short essay, they feel satisfied. And we don't take any fees!''
"The moment we talk about vocational training, the general misconception is that it's meant only for the poor and for the lesser IQ students. Parents fail to understand that without technical or vocational training no degree can prepare a child to succeed,'" comments Lambay.
And that is the crux of SDG 4.The flagship scheme of the government for SDG 4 is the Sarva Shiksha Abhiyan. The aim is to achieve the SDG making universal quality education available to all Indians.
One hopes that they, and the efforts of NGOs like Pratham, succeed so India's children may truly have a better future.
All pictures credit: Pratham
---
This article is a part of The Better India's attempt to drive conversation around the United Nations' Sustainable Development Goals (SDGs) and where India stands with regards to meeting these goals. Many organisations across the country are helping India proceed towards the fulfilment of these goals and this series is dedicated to recognising their efforts and the kind of impact they have created so far.
---
Like this story? Or have something to share? Write to us: contact@thebetterindia.com, or connect with us on Facebook and Twitter.
NEW: Click here to get positive news on WhatsApp!