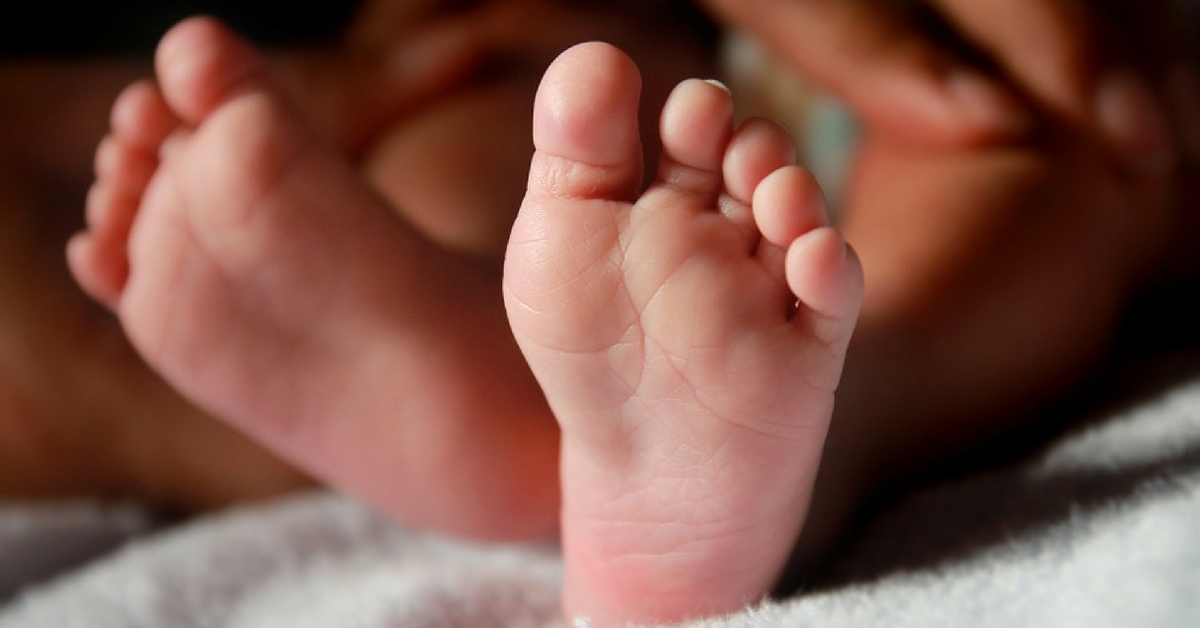 SNEHA, a Mumbai-based NGO runs the Healthy Cities program in Malwani, focusing on maternal and child health and nutrition.
Global evidence shows that the first 1000 days of life (between conception and the child's second birthday) provide a critical window of opportunity to impact a child's growth and development.
The 1000 days are the foundation for future cognitive development, physical growth and immunity. In low-income homes, especially in informal settlements in urban areas, poor prenatal and infant nutrition has inter-generational effects.
Focusing on investing in the first 1000 days of life can prevent some of the ill-effects caused by malnutrition.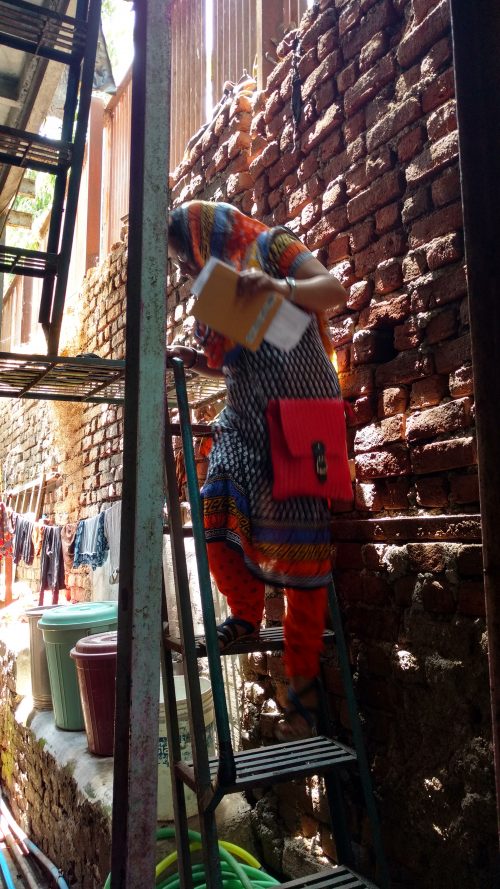 The Society for Nutrition, Education and Health Action (SNEHA), a Mumbai-based non-profit organisation, has been working in and around the city for the past 18 years, focusing on maternal and child health and nutrition.
SNEHA landed the opportunity to intervene in Malwani, a high-density settlement in Mumbai's western suburbs with a low Human Development Index. In particular, Malwani had some highly vulnerable malnourished children.
The population consists mainly of wage labourers working in the informal sector, many of whom are migrants. Their socio-economic conditions force them to live in informal settlements in unhygienic and unsanitary physical conditions.
The Healthy Cities program that is being implemented in Malwani addresses preconception care, planned parenthood, maternal health, nutrition and access to appropriate care, appropriate interpregnancy spacing and limiting methods with a focus on improving the health and nutritional status of children younger than six years of age.
On an operational level, the program delivers the services through three dedicated centres offering health and nutrition services for women, including a counselling centre for women and children facing violence and abuse.
Each centre is a resource centre providing information and services, catering to 5000 households.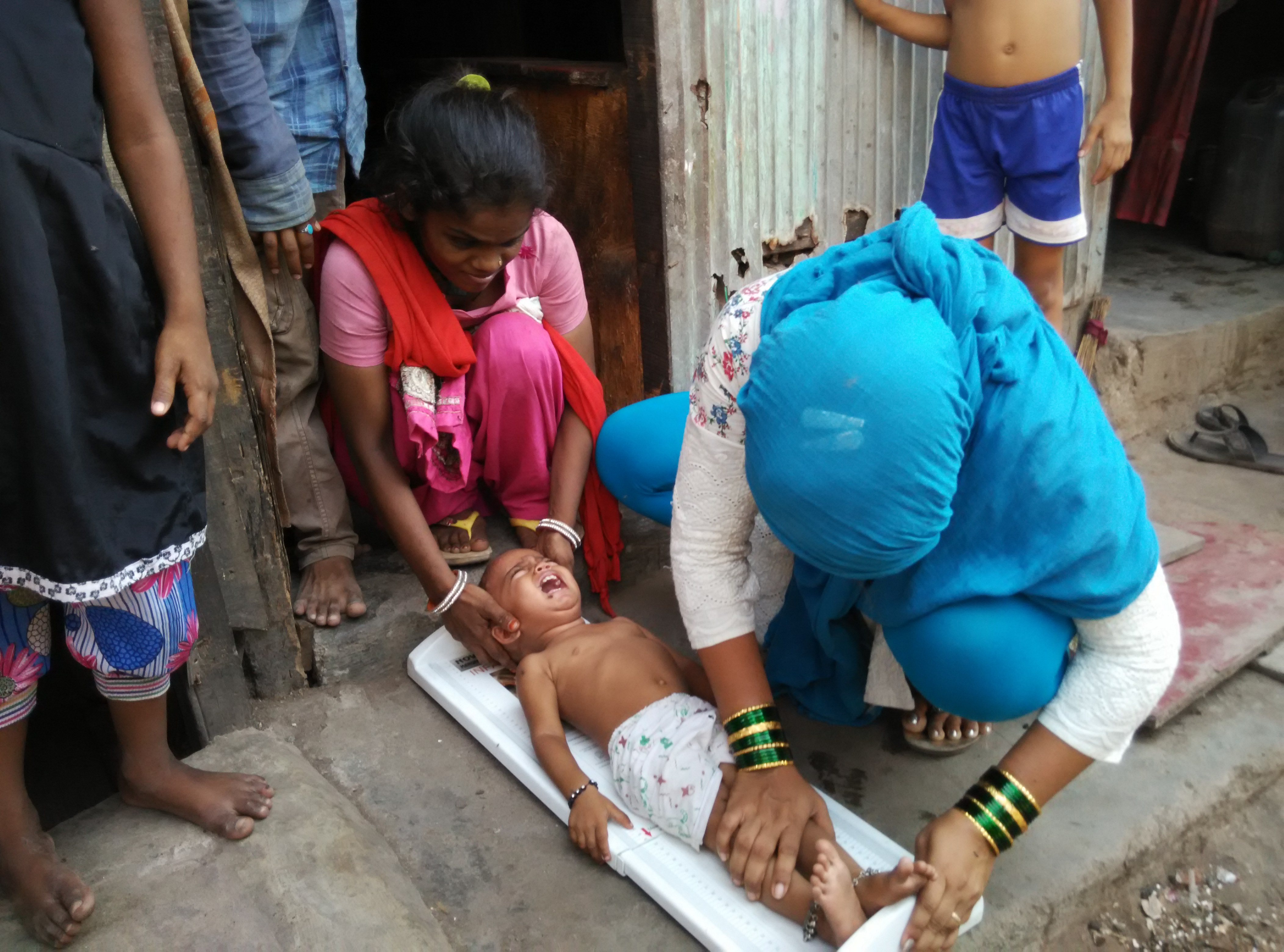 "To increase awareness about our centres, we have a paid staff attached to our program from within the community. Because these individuals come from a similar socio-economic background, it is easy for them to build a bond with the community to provide crucial health education on matters like infant feeding, family planning and pregnancy care," explains Shreya Manjrekar, an Associate Program Director.
These community organisers conduct home visits, identify problems and then share counselling as needed. They also facilitate group meetings to encourage peer learning and run community events and campaigns to generate awareness. Cases that need medical help are also identified, and if the situation is overly complicated, referrals are made.
Take the case of Sairah Khan (name changed), who is in two unique places in the first 1000 days journey – she has a 22-month-old and is six months pregnant. Sairah and her family moved to Malwani two years ago from her village in Uttar Pradesh, in search of better economic opportunities.
With less than three months left for the second delivery, Sairah and her husband are better prepared this time around. "My first delivery took place at home as I was under the wrong impression that I had to spend a lot of money to deliver in a hospital. Didi (community organiser) has informed me about the benefits of delivering in a hospital, where the doctor will be available. Didi has also guided us to register with a hospital and to go for regular check-ups during pregnancy," she says.
Early identification of pregnant women and assisting them to access public health services are among the main aims of the program.
The program's primary goals are to reduce wasting among children under the age of six years, reduce anaemia in pregnant and lactating women and to improve the unmet need for family planning.
SNEHA's interventions are two-pronged – they work with the community to enhance knowledge of healthcare and enable the people to become empowered public health service users while working with public systems, such as the ICDS, to improve service delivery through vision-building workshops, up-skilling the workforce and building capacity.
Creating awareness of the availability of public healthcare facilities is just one part of the intervention, and once that is achieved, it is critical to ensure that public systems can service users.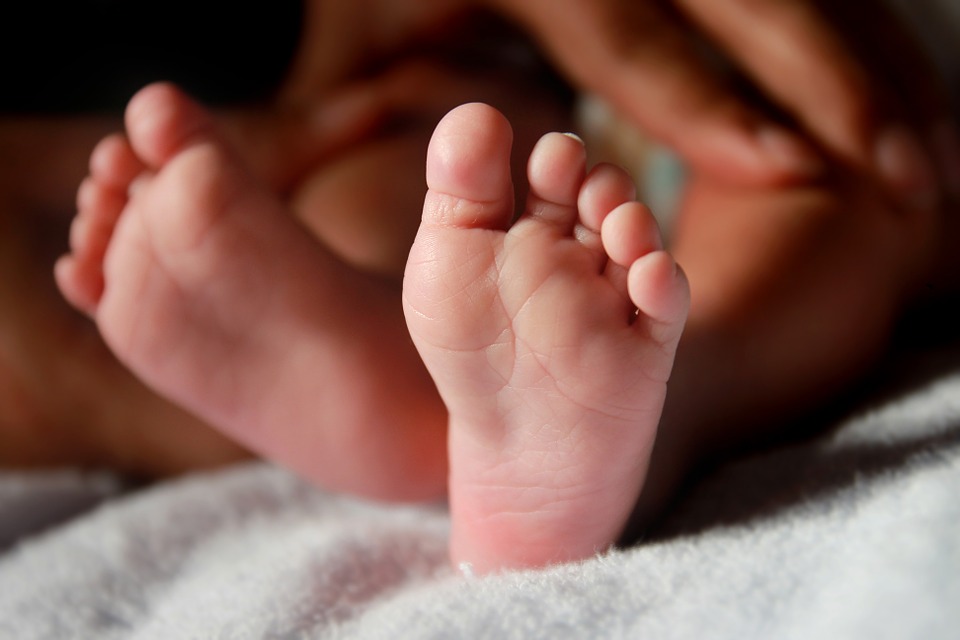 Picture for representation only. Source: Pixabay
The program's engagement with young couples does not end with seeing through the delivery of a healthy baby, but also addresses the contentious issues of family planning and promotes planned parenthood.
On an average, a couple in Malwani has three to four children. In many cases, the gap between pregnancies is less than a year. The community organisers identify eligible couples and inform them about birth spacing to promote longer inter-pregnancy intervals.
Interventions during pregnancy, childbirth, infancy and toddlerhood are part and parcel of the Healthy Cities program. "Like any other informal settlement in cities, Malwani too has a large proportion of gender-based violence, and we could see the impact this had on the health and nutrition of pregnant and lactating women and children. We realised we had to work not only in addressing these cases of violence but also in holding campaigns in the community to talk about social and gender norms, with both men and women," says Sushma.
Talking about a taboo topic such as violence in an intensely conservative community such as Malwani is no mean feat; however, the community organisers have managed to generate conversations about gender-based violence. Healthy Cities Program adopts a two-way method towards gender-based violence in the community: prevention by holding education and awareness campaigns, rallies, street plays and redressal by offering crisis intervention, counselling and legal aid.
Through its close engagement with the community in Malwani, SNEHA has also attempted to create a cadre of community volunteers who will lead solutions to civic and other local problems, by interfacing with the local government and civil authorities. For instance, Malika Khan, a long-term resident of Malwani, has been enlisted as a 'Community Action Group' member.
Malika's average day deals with issues as diverse as the admission of children in private schools, using provisions of the Right to Education Act and informing the Municipal Corporation and holding them accountable to the open sewage in the community.
'Our biggest partnerships in this intervention are with the community and the government. Both these partnerships will ensure that our work will be sustainable and long-term in truly transforming the community, even after our program ends,' says Shreya.
Like this story? Or have something to share? Write to us: contact@thebetterindia.com, or connect with us on Facebook and Twitter.
NEW: Click here to get positive news on WhatsApp!