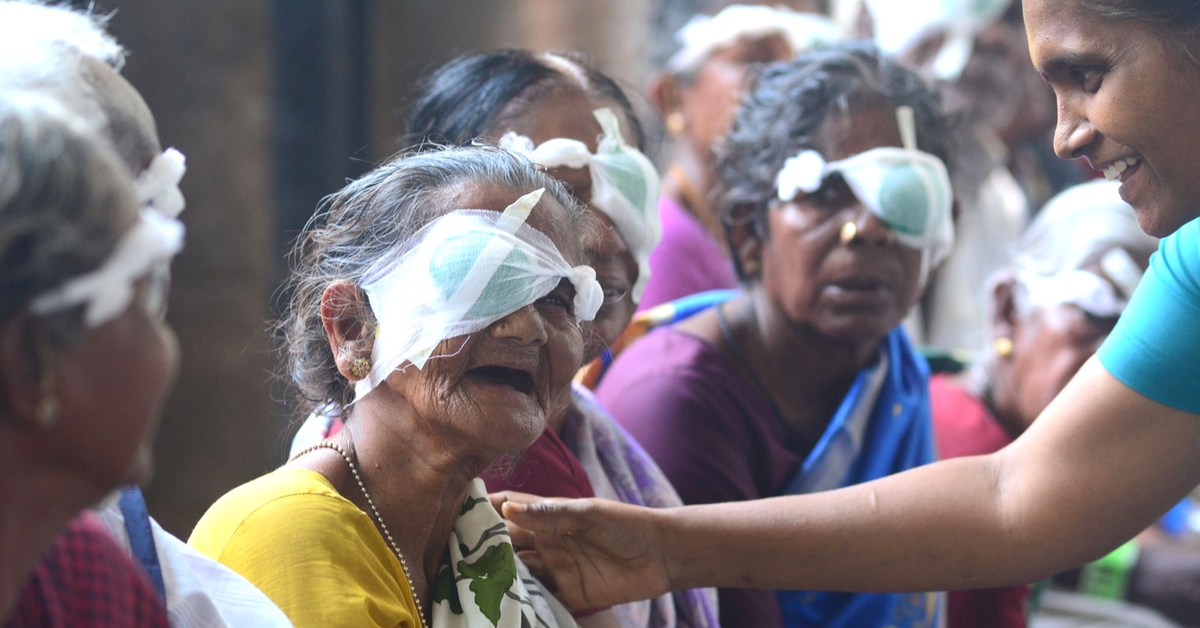 There are only about 12,000 ophthalmologists in India for its one billion-plus population. That is a massively skewed ratio of one ophthalmologist for every 90,000 people!
The old lady is smiling broadly, although one eye is bandaged. She's excited about going home.
"I work every day, weeding fields and picking fruits. I must be able to see to keep working. I was so worried that I would fall after sunset because my vision was bad. At the eye camp, the doctor said I had a matured cataract, and then brought me to Madurai, to the main hospital," she says.
She was taken to the main hospital by bus, arranged by the hospital. She received food, medicine and a place to stay for the duration of her treatment.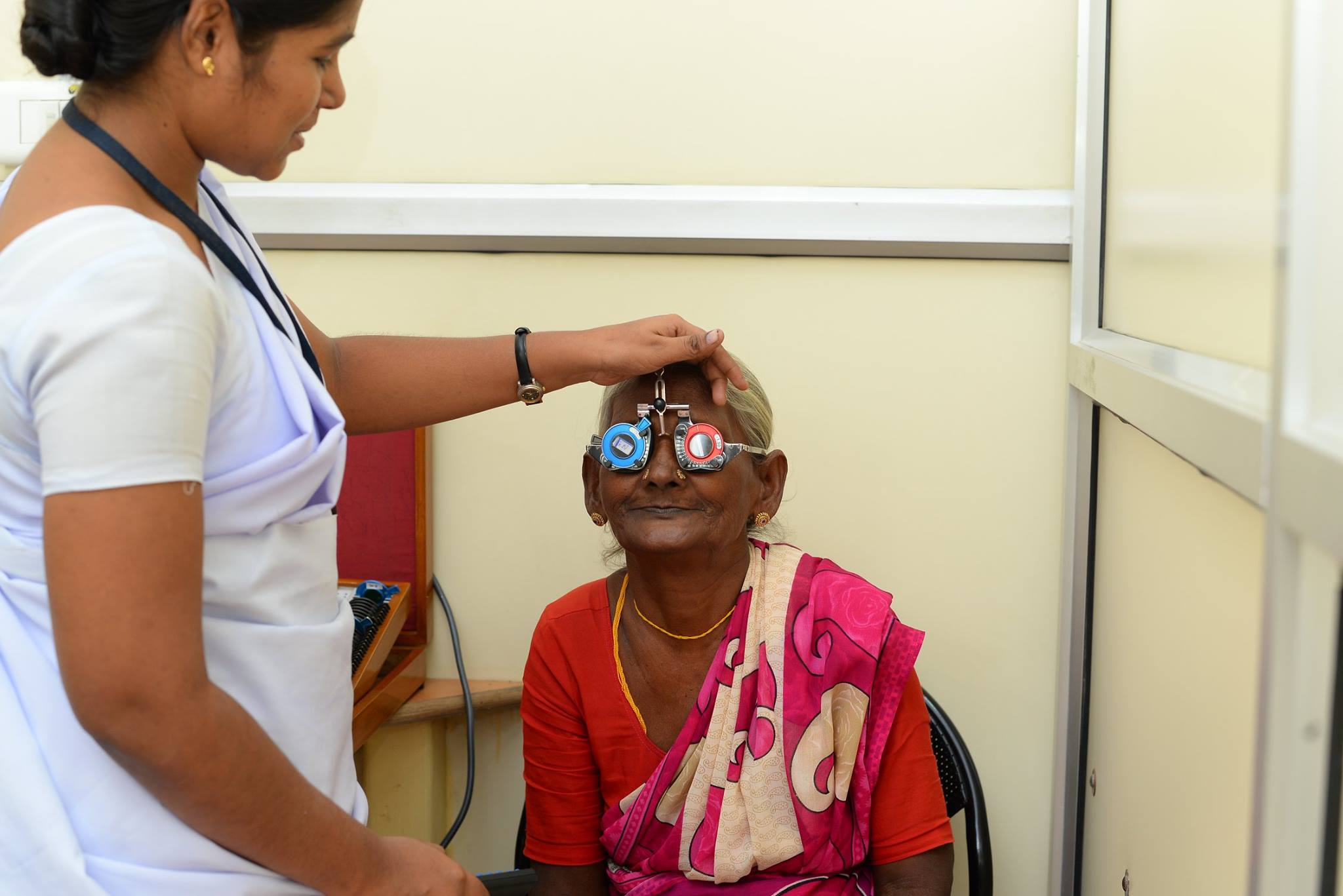 Picture for representation.
"If it were not free, I would have never been able to afford the operation!"
The old lady is ecstatic at the prospect of restored eyesight. She goes home healthy, radiant, and with perfect vision. Hers is a happy story, but she is definitely in the minority when it comes to eye care in India.
According to a study by the World Health Organization in 2016, 15 million people in India are blind, and that accounts for 50% of the world's blind population.
The study suggests that about 285 million people have visual impairment globally. This includes 39 million individuals who are blind and an additional 246 million who have poor vision.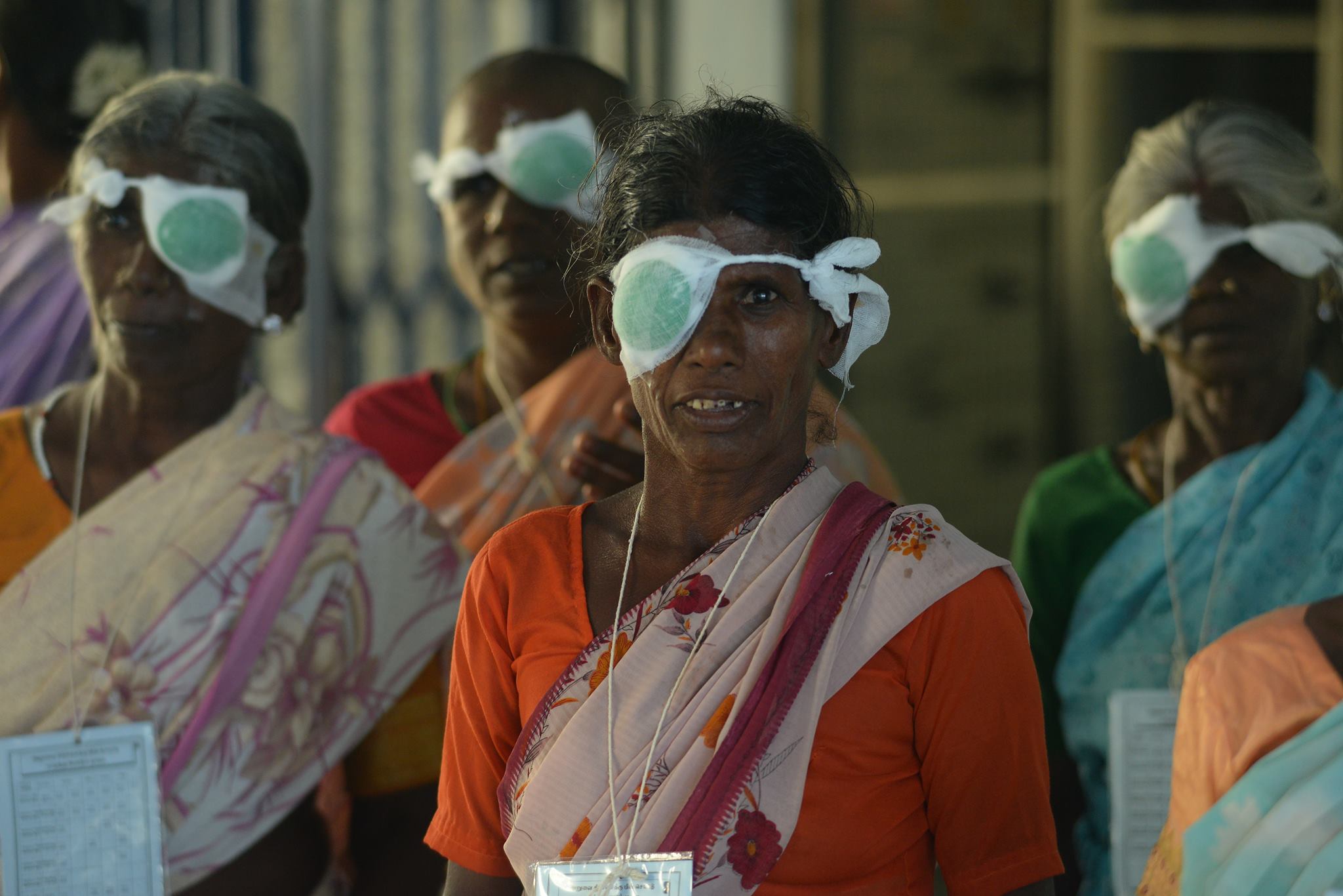 Most instances of moderate to severe vision impairment are said to be caused by uncorrected near-sightedness, farsightedness and astigmatism (blurred vision).
A 2007 study by SightSavers suggests, as per the National Survey records, that states like Madhya Pradesh, Rajasthan and Jammu & Kashmir have a high blindness prevalence (2% and above).
The prevalence of blindness is higher among those in lower socio‐economic status.
To address this problem in India, the Government has established the National Program for the Control of Blindness (NPCB), although there is a pressing need to do more to address the issue.
Various activities under this program include the establishment of Regional Institutes of Ophthalmology, upgrading of medical colleges and district hospitals and block level Primary Health Centers, the development of mobile units, and recruitment of required ophthalmic manpower in eye care units for the provision of various ophthalmic services. The NPCB also extends assistance to voluntary organizations for providing eye care services including cataract operations and eye banking.
There is also an economic cost associated with vision impairment for the nation: globally, poor vision results in an economic productivity loss of $275 billion! In a further study exclusively among Indian workers, the WHO concluded that good eye care and vision correction led to an increase by over 30% in their incomes and by over 25% in productivity.
Now, there are only about 12,000 ophthalmologists in India for its one billion-plus population. That is a massively skewed ratio of one ophthalmologist for every 90,000 people!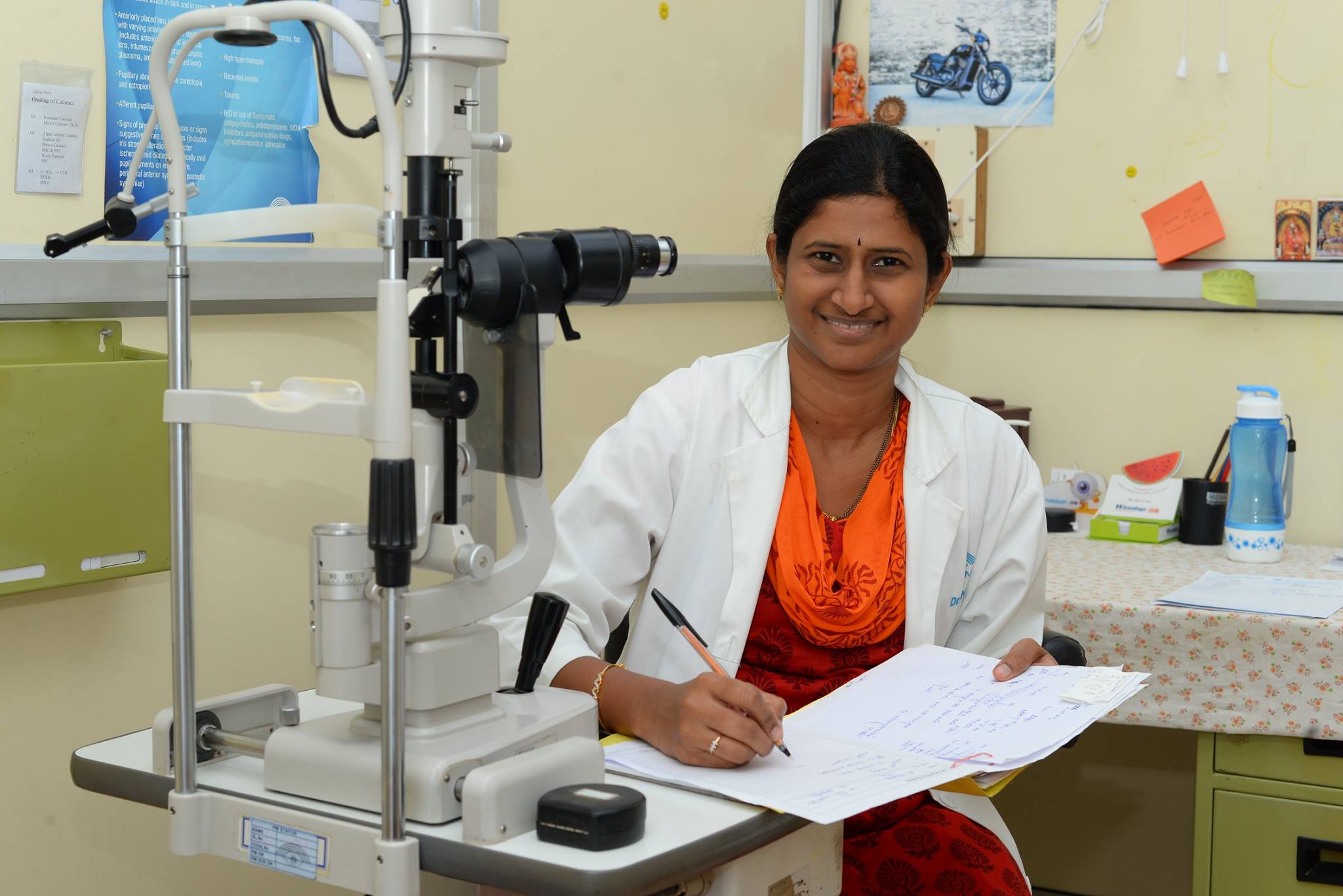 So what does India need urgently? Fast, good eye care. Indeed, it is a numbers game in the end. And though the odds are stacked against it, real change is happening thanks to initiatives like the Aravind Eye Hospital.
As many as 2,00,000 people are treated by the institution every year, a staggering number by any standards. The old lady we spoke about above was one among all these patients, who walk out with corrected vision and good eye health.
Founded by Dr Govindappa Venkataswamy, Aravind is all about bringing the efficiency of McDonald's fast food chain to the world of eye care. The result? An increase in the number of patients treated without compromising on quality.
Under Dr Venkataswamy's direction, the team at Aravind designed a delivery system to serve the underserved population by addressing direct issues of cost, logistics and distance.
All of this was not possible without ground work and social engagement. An early innovation created ownership in the community and engaged with them as partners. This led to the creation of eyecamps, where people in the community became volunteers, while Aravind's technicians helped identify those who needed the services themselves. This took all of twenty minutes per patient.
Next, for those in need of medical intervention, Aravind's professionals transport them to a base hospital – and surgery is scheduled for the following day.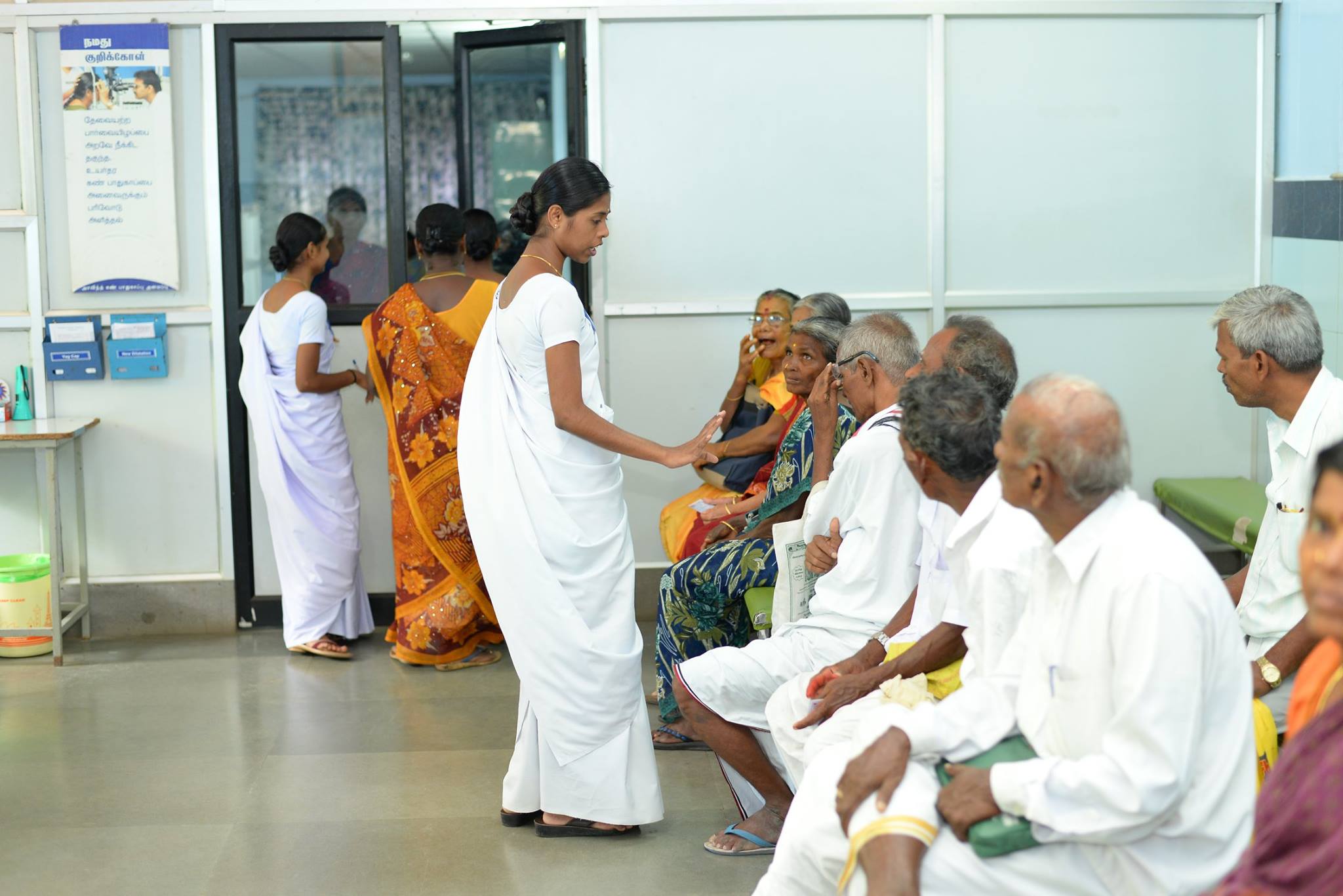 They stay for a day or two and are brought back home on the buses. The entire process takes no more than a few days – a far cry from the days when those in need would remain without any treatment at all.
But realistically, how far can such a solution penetrate among the vast numbers in India? Aravind discovered that they were only reaching 7% of the population.
So they went to the next level – as all solutions which hope to go far must do. They set up vision centres with comprehensive equipment and eye exam tools. Also, patients got teleconsultations with doctors.
This led to a 40% penetration in the first year, and then, 75% in the second year. Technology knocked out the stumbling block of travel.
Interestingly, no solution in India can operate without taking money as a prime factor. The pricing for the checkups at the centre was fixed after taking into account what patients would save in bus fare to travel to the city. If one paid Rs. 20 to come to the city by bus, that was the rate they had to pay, and that was good enough for three consultations.
Indeed, equality and quick treatment are at the heart of such ideas. At Aravind, anyone can walk in. Everyone is treated with dignity, and no one is turned away. No one is made to wait for things that can be done on the same day.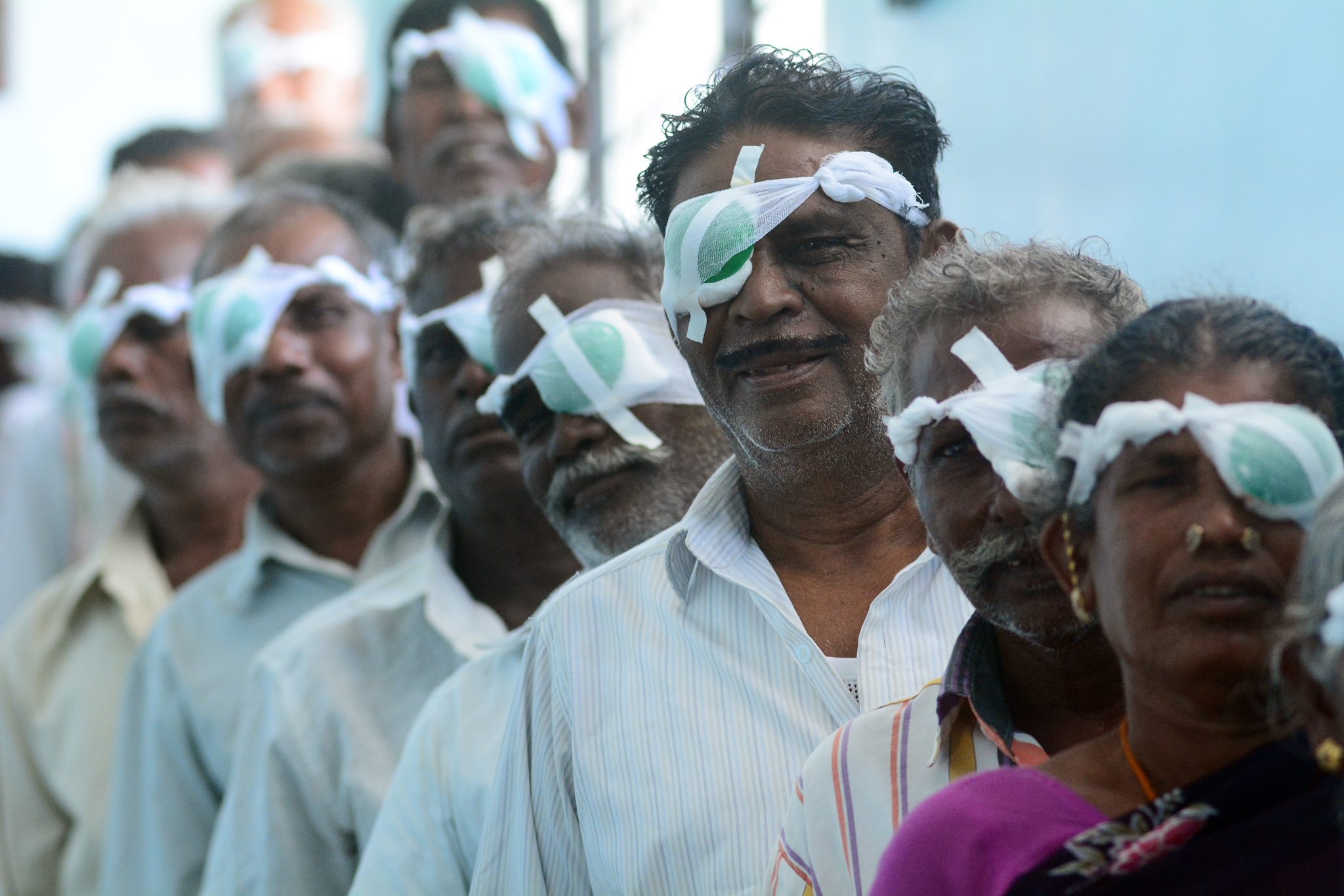 Aravind sees 12,000 patients and performs 1500 surgeries every day. The quality of treatment is the same for those who pay, and those who avail it for free. Revenue from each paying patient supports expenses for two free surgeries.
To reach people who live in rural areas and who cannot travel to the main hospital, Aravind runs eye camps on site, taking the patients to visit the camp, then taking them for surgery and their rehabilitation after the surgery, free of cost.
Today, they have treated 32 million patients, and have performed 4 million surgeries. In 2016-March, 2017 alone, over 2,500 camps were conducted through which 577,350 patients were screened, and 92,022 patients underwent surgery.
In light of global and country-level initiatives, there is a definite need to place all hands on deck and to have many more Aravinds. Making eye care accessible without compromising on quality is the best way to create equitable and sustainable access to vision and sight care for all.
All pictures: Aravind Eye Care System/Facebook
---
This article is a part of The Better India's attempt to drive conversation around the United Nations' Sustainable Development Goals (SDGs) and where India stands with regards to meeting these goals. Many organisations across the country are helping India proceed towards the fulfilment of these goals and this series is dedicated to recognising their efforts and the kind of impact they have created so far.
---
Like this story? Or have something to share? Write to us: contact@thebetterindia.com, or connect with us on Facebook and Twitter.
NEW: Click here to get positive news on WhatsApp!