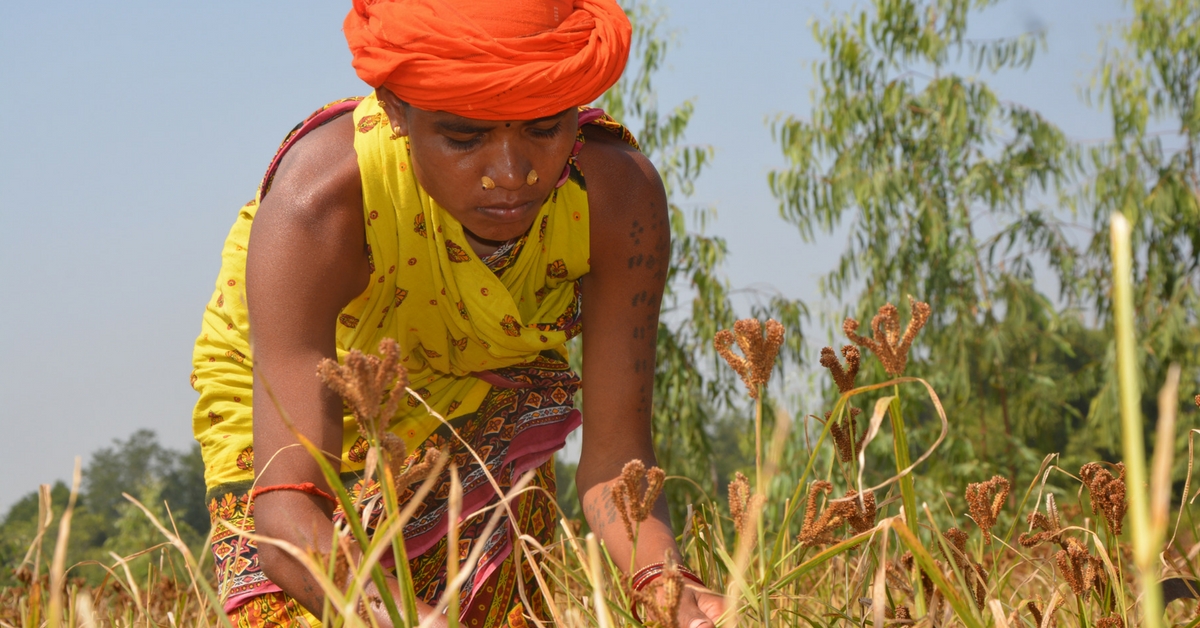 What could make a direct and immediate impact on the farming family's nutritional status is what's grown and consumed.
"Leveraging agriculture for nutrition'' sounds pompous and redundant, a statement of the glaringly obvious.
But it isn't so really…how else would you explain malnutrition and undernourishment in a farmer household?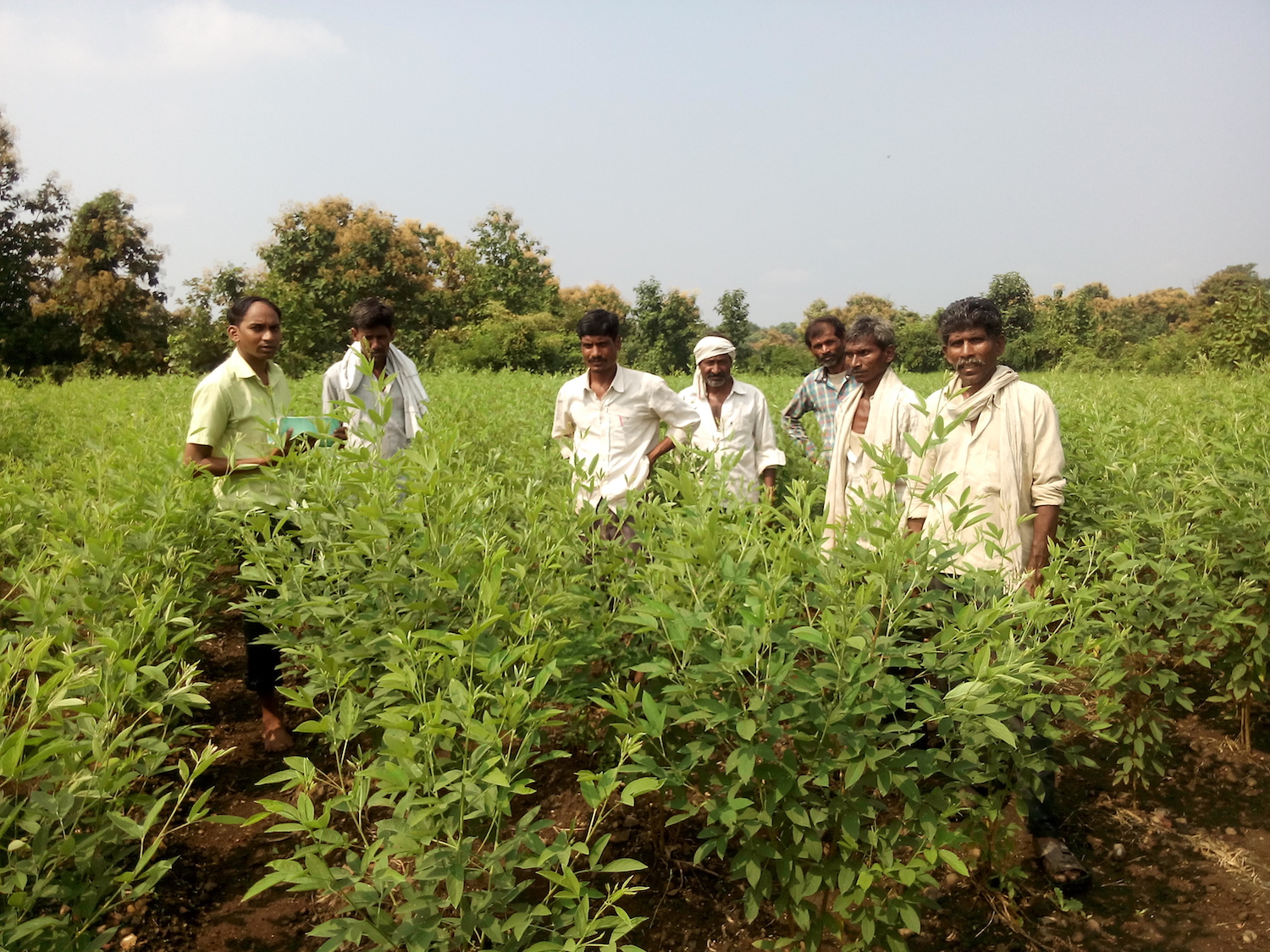 Take this cluster of 556 households in five villages in Wardha district in the Vidarbha region of Maharashtra and the 658 households of seven villages in the Koraput district of Odisha, for instance. The year was 2013-14.
In both areas, over 45% of children under age five were underweight, 35% were stunted and about 27% wasted. 33% of children had Vitamin A deficiency. In both the locations, more women (47%) had Chronic Energy Deficiency (CED) than men. About 70% of children under age five in Koraput and 83% in Wardha had anaemia.
In Wardha, over 80% of girls in the age groups of 12-17 were anaemic, while in Koraput around 60% of the girls were anaemic. In both Wardha and Koraput, about 55-60% of pregnant women and 75% of lactating women were anaemic.
In short, a grim scenario of severe and widespread malnutrition, as per this data collected by the M.S. Swaminathan Research Foundation (MSSRF) in 2014.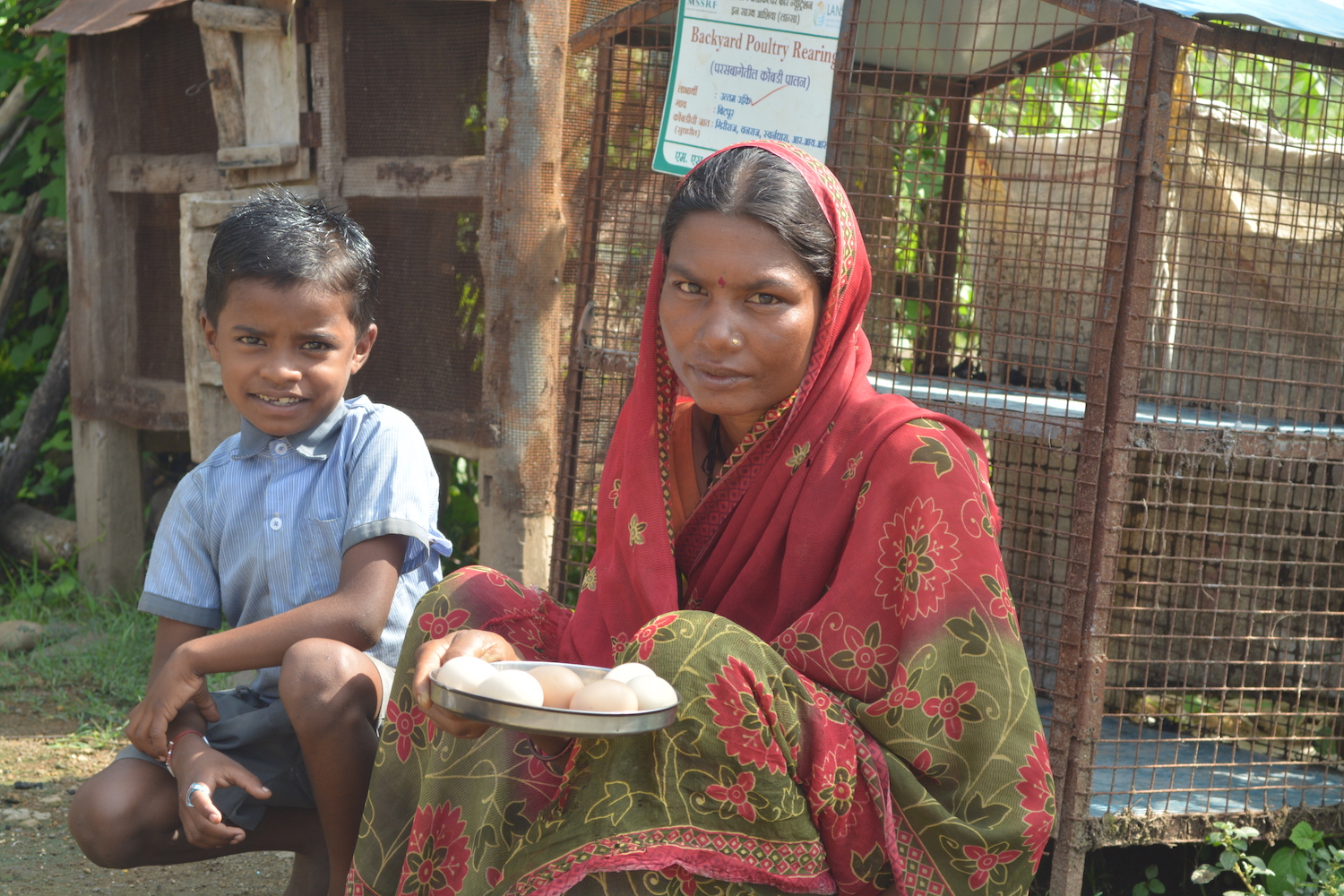 The story would hold true for many other villages across the country, for that matter. Small and marginal farming households (who own and cultivate in less than two hectares of land) and landless farmhands are the worst affected.
One of the glaring cropping anomalies was that, in Koraput, it was paddy dominated subsistence farming with very little of other crops while at Wardha, it was largely cotton and soybean-based commercial farming.
"Even when it came to diets, it was cereal dominated. These families sourced nutrient-rich Ragi (finger millet) from the market," points out Dr R V Bhavani, Project Manager for LANSA – Leveraging Agriculture for Nutrition in South Asia, a six partner multi-country research programme consortium with MSSRF as the lead institution.
Considering the agriculture dependent livelihood and malnutrition problems of the population, the farming system for nutrition (FSN) design was conceptualized to encourage farmers to grow and consume nutrient rich crops.
What could make a direct and immediate impact on the farming family's nutritional status is what's grown and consumed.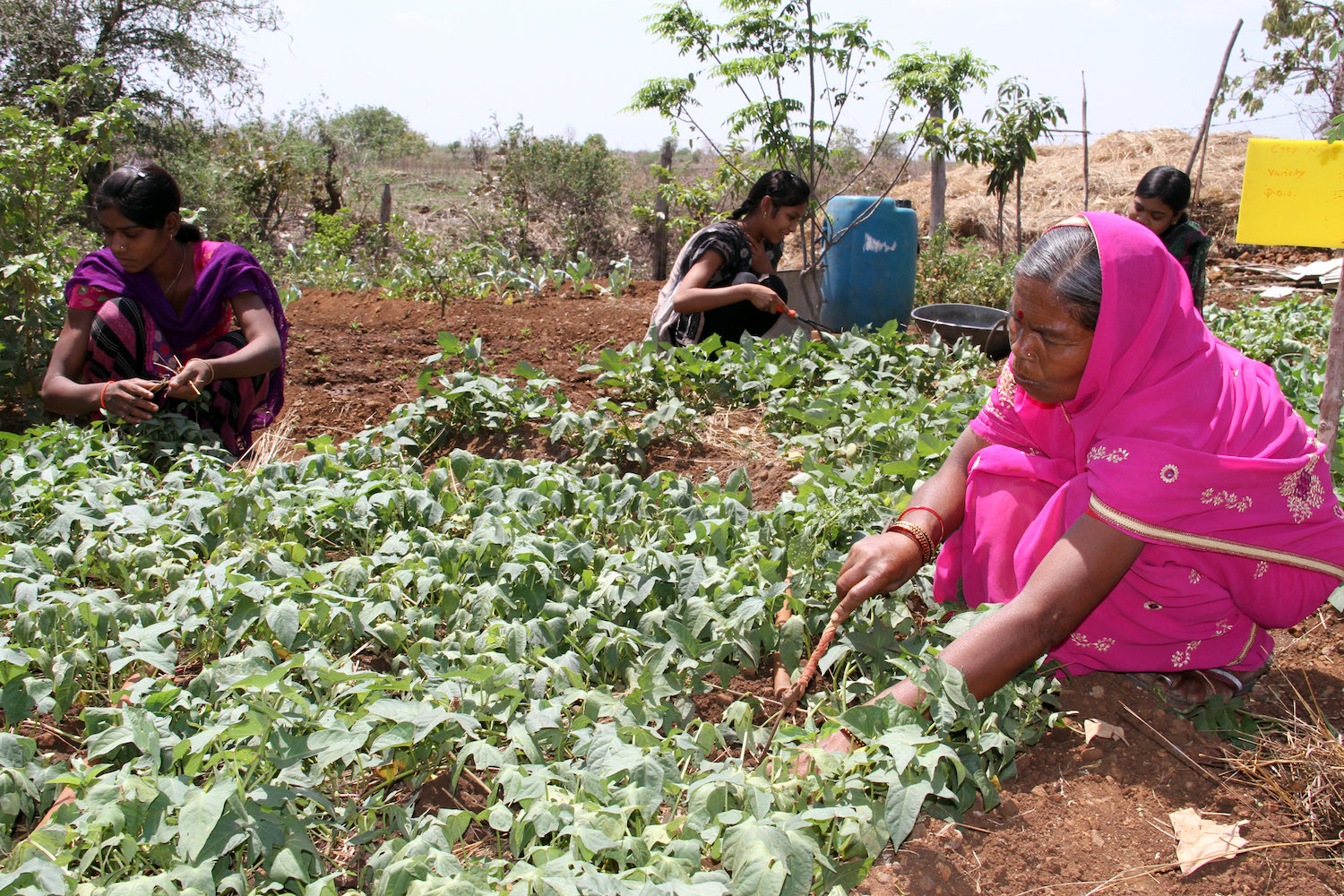 These agricultural scientists introduced pulses like pigeon pea, green gram and sorghum as intercrops in the notorious cotton fields of Vidarbha.
Further to address vitamin A deficiency, beta carotene-rich orange-fleshed sweet potato was introduced. Imagine, a 100-g serving (about half a cup) of this tuber supplies about 50% of the daily Vitamin A requirement of a young child!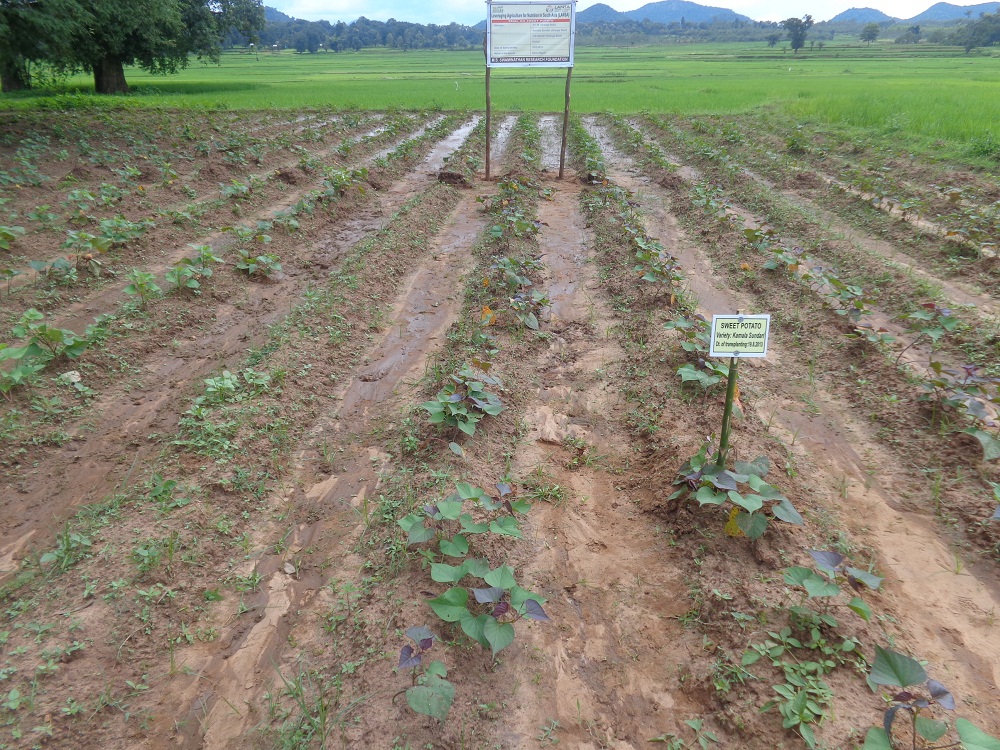 So they introduced the beta carotene-rich orange-fleshed sweet potato. Imagine, a 100-g serving (about half a cup) of this tuber supplies about 50% of the daily Vitamin A requirement of a young child!
Under FSN, farmers were encouraged to grow more of pulses (pigeon pea, green gram and black gram) and millets (finger millet and sorghum) along with cultivation of fruits and vegetables, to increase the availability of nutritious foods.
Zinc and iron-rich (bio-fortified) wheat varieties were also introduced in Wardha.
And these have real-world effects beyond food, including the all crucial income. For instance, Dadarao Kamble of Heti village in Wardha used to grow cotton and soybean in his five acres of land. He then started growing half-acre each of biofortified varieties of wheat like Nethravathi (NIAW1415) and Sardar (AKAW1445) during the rabi season.
"I obtained 2200 kilos from that one acre and also supplied seed materials to neighbouring farmers and got additional income", he says.
Households that had a backyard were encouraged to grow nutrient-rich vegetables and fruits (206 in Koraput and 246 in Wardha). The households that didn't have this area grew these vegetables in a separate patch on their fields itself.
For these gardens, MSSRF scientists created seasonal calendars of locally available vegetables, distributed the seeds for the same, and also saplings of moringa, mango, guava, sapota, pomegranate, lemon and papaya.
They were encouraged to grow and consume green leafy vegetables to combat anaemia and coloured vegetables like carrot and red pumpkin to prevent vitamin A deficiency.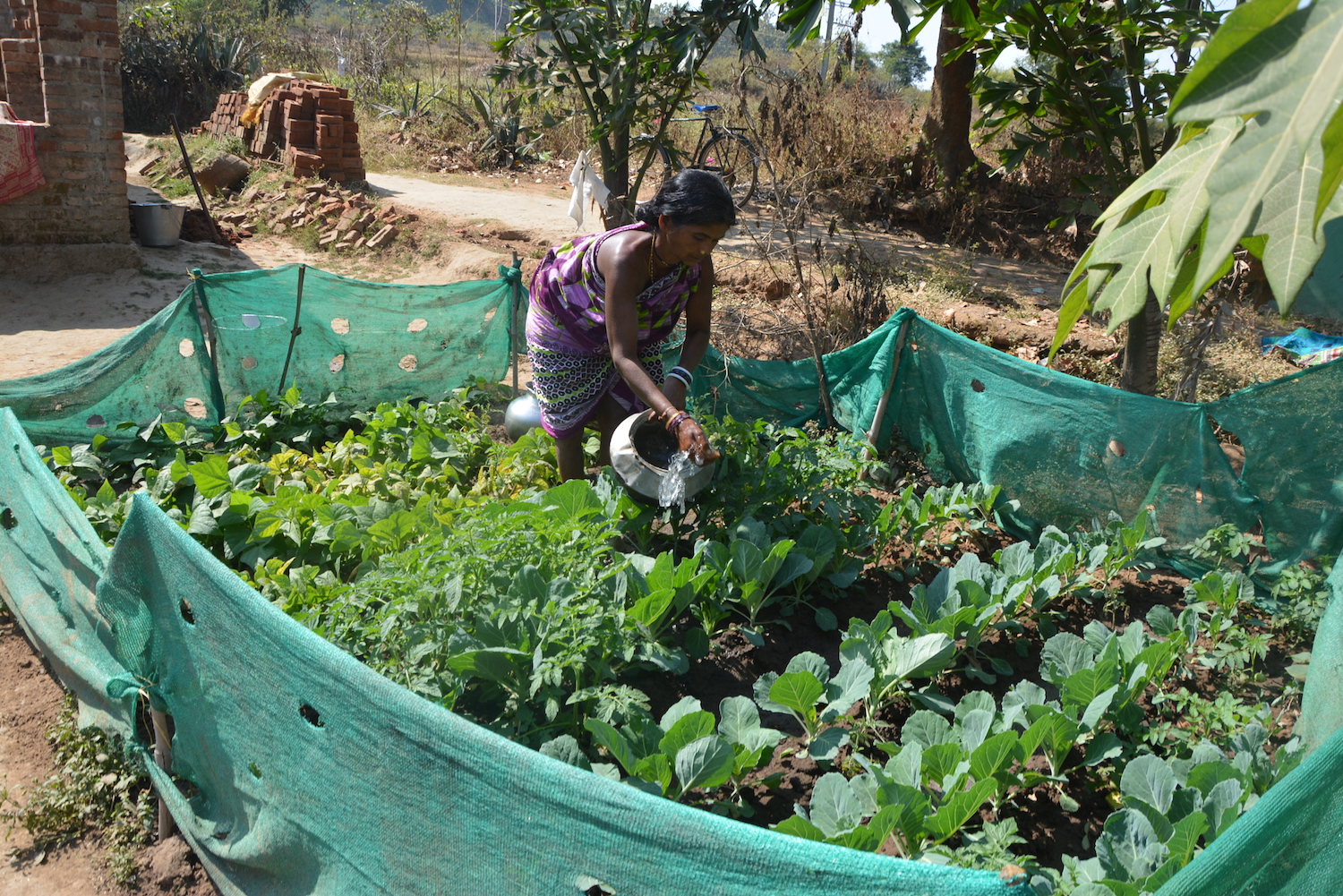 Ghenu Khillo, of Atalguda village in Koraput, is one of those actively involved in backyard kitchen gardening. She grows papaya and moringa as well as other seasonal vegetables and climbers alongside the orange-fleshed sweet potato.
"My children love to eat the sweet potato due to the colour. But I am now aware that eating orange-coloured vegetables is good for eyesight. Now, we all have started consuming carrot and coriander. I am also practising intercropping of maize and pigeon pea and harvest two crops from the same field." she says.
In the case of landless farmhand families, especially in Wardha, MSSRF encouraged and helped women in these farmer households to set up community nutrition garden on village common land. About 10-12 women come together to manage this community nutrition garden and share the work and the produce. Nutrition gardens have also been promoted in the village schools in both Wardha and Koraput and the produce is used for the midday meal.
Ushatai Kourati of the Borgaon village in Wardha is one of them. "As space was not available with the Gram Panchayat, we approached the forestry department, and they allotted us a 25m X 15m space where we set up a garden. There are eleven members in our group including me, and all of us do the sowing, weeding, harvesting etc. Two to three times a week, we harvest the produce and share it equally among ourselves. My pregnant daughter-in-law now gets to eat a lot of vegetables, and during these eight months, she has not been troubled by any illness", Ushatai informs through her videotaped interview.
Nutrition awareness is an essential componenet of the approach. These include programmes on balanced diet, hand-washing and other healthy practices as well as trainings and workshops on seed storage, integrated nutrient and pest management, package and practices on cultivation of nutrient rich crops.
Three years ago MSSRF began with a baseline survey. An endline survey in progress currently will throw up data on production diversity and dietary diversity that could lead to better nutrition outcomes.
But the anecdotal evidence narrated by villagers like Ushatai Kourati does give a hint about the results.
And fired by all this nutritional awareness, many of these village men and women have become 'community hunger fighters'. Trained at the village level, they now spread the message of nutrition, one conversation at a time.
All pictures credit: LANSA.
---
This article is a part of The Better India's attempt to drive conversation around the United Nations' Sustainable Development Goals (SDGs) and where India stands with regards to meeting these goals. Many organisations across the country are helping India proceed towards fulfilment of these goals and this series is dedicated to recognising their efforts and the kind of impact they have created so far.
---
Like this story? Or have something to share? Write to us: contact@thebetterindia.com, or connect with us on Facebook and Twitter.
NEW: Click here to get positive news on WhatsApp!
Tell Us More
We bring stories straight from the heart of India, to inspire millions and create a wave of impact. Our positive movement is growing bigger everyday, and we would love for you to join it.
Please contribute whatever you can, every little penny helps our team in bringing you more stories that support dreams and spread hope.