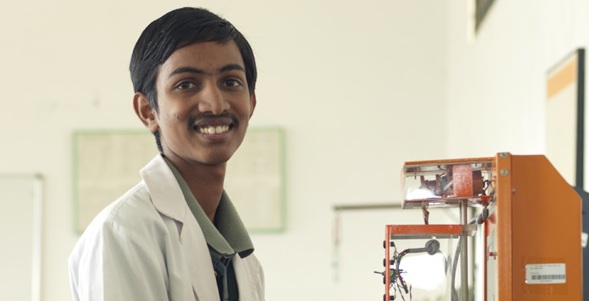 There are many students in the country who give up on their dreams due to lack of financial support. Foundation For Excellence helps them achieve what they deserve by giving them financial and other assistance. Read about their journey so far and how they achieve their purpose.
There are many students in the country who give up on their dreams due to lack of financial support. Even though they are academically brilliant, and have come as far as college on their merit, they are forced to drop out at this stage and find odd jobs. Foundation For Excellence helps these students achieve what they deserve by giving them financial and other assistance. Read about their journey so far and how they do what they do.
"I lost my dad when I was six, we had no financial support and my uncle took care of us. I wanted to study so that I could support my family in the future. But, I was very poor in communication and other skills. I couldn't even think of getting a decent job. Then I got to know about FFE scholarship. They helped me financially to pursue my higher studies, gain a lot of confidence and improve my communication skills," says Pragati K, an FFE scholar.
Pragati is not the only student who has gained a lot from Foundation For Excellence, a non-profit organization that provides funds for higher education to students in India who are academically gifted and from very low-income families.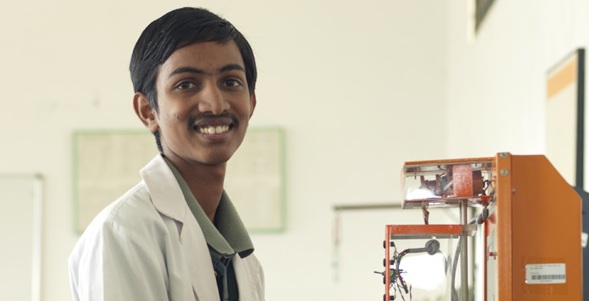 Started in 1994 by Prabhu Goel, an Indian entrepreneur settled in the US and his wife Poonam Goel, FFE has given over 20,000 scholarships across 25 states in India to deserving students. Over 40 percent of these scholarships have been given to girls. The couple believe in the power of education and have faith that the educated young can change India in a great way. Here's the story of another FFE scholar, Rajeshwari, who lives in a slum in Bangalore and has gained tremendously with the scholarship:
"My schoolmates, some of the girls have got married, others had taken Commerce and are continuing with B.Com. Some of them had chosen Science along with me, and are doing B.Sc. I'm proud to say that I'm the only girl from my batch who's doing Engineering."
How the model works?
FFE identifies deserving and academically good students from families with a poor economic background. The scholarship programme provides them financial and other assistance for higher studies. The major focus is to help students to set up a career in Engineering, Technology or Medicine.
Students are eligible to apply when they are in the first year of a professional degree course with a minimum of 70% marks in their high school boards. These students belong to the top 15% of their class.
The students who are given aid belong to families with gross income of less than Rs.1,20,000 per year. Most of these youngsters are the first in their families to have the opportunity to pursue higher education. Each scholarship recipient from FFE makes a pledge to support at least two more students once he/she has the capacity to do so.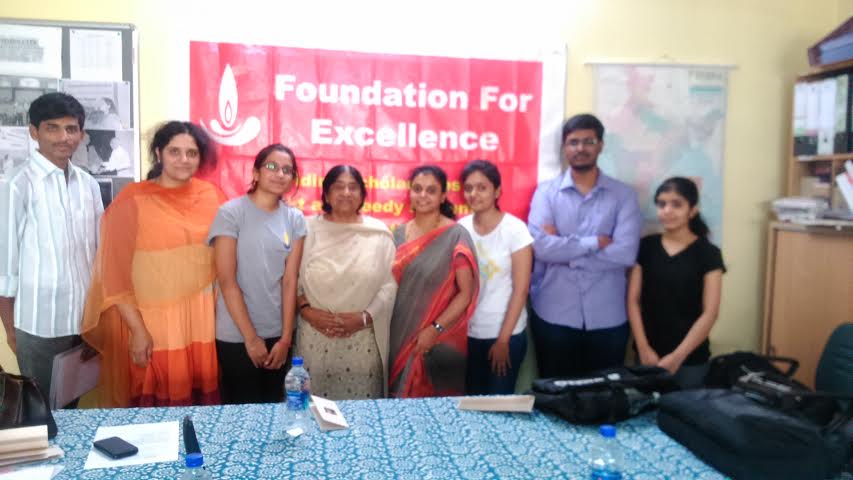 The impact
The organization has managed to provide more than Rs. 48 crores as funds with the help of various donors and 500 volunteers.
Uma KD is an example of a student who had immense interest in Science but her father insisted on her taking up Arts as they could not afford to pay the fees for an Engineering degree. "As my family's financial condition was very poor I cannot pursue higher studies and I need to get a job," she says.
"My teacher told me about the FFE scholarship and I managed to get that. FFE has changed my life. It is the only reason I could take up Engineering, otherwise I would be doing some small odd jobs," Uma says. She is now pursuing her B.Tech and aims to help other FFE students once she gets a job.
FFE has managed to help thousands of students like Uma who dream big but are unable to achieve their dreams due to their financial restrictions.
The Challenges
"The biggest challenge is engaging with the alumni as they are our only source to keep a track on the impact FFE has created," says Sudha Kidao, Managing Trustee, FFE Bangalore.
FFE's idea is to bring together all their graduate students so that they can help other scholars in their respective fields. Also, identifying the right students and passionate volunteers takes time.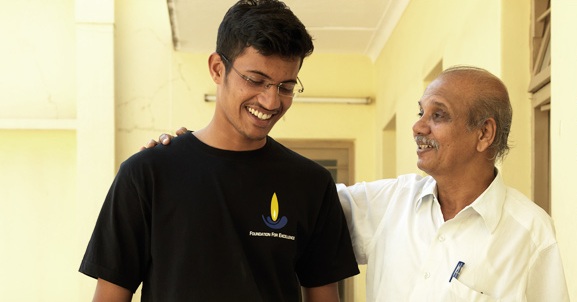 The Future
FFE wants to expand and go beyond just financial help. They are coming up with a programme where FFE scholars would be mentored by experts in the industry. For this, they have partnered with big corporates like Microsoft. The mentorship programme would require a corporate employee to be a mentor of an FFE scholar and give 2 hours every week to help the student. The students also get an opportunity to intern at these big corporate houses and if their work is impressive they can be made permanent too.
"This programme will help students a lot as they will automatically have an edge over other freshers in this industry," Kidao says.
How you can help FFE
The kids who are selected by FFE have already overcome a whole lot of obstacles in their personal lives and circumstances to reach the stage at which they are and to perform as well as they do in academics. They deserve to get that little bit of help to realise their dreams of becoming doctors, engineers and computer scientists. You could help the FFE team by volunteering with them or by sponsoring one of their brilliant scholars.
Like this story? Or have something to share? Write to us: contact@thebetterindia.com, or connect with us on Facebook and Twitter (@thebetterindia).
About the Author:
Born with a hobby to travel, talk, express and write, Shreya gets to do all of that and is even paid for it! Interested in rural development and social issues, she dreams of actually bringing a change in society and writing a book of her own one day. When she is not preaching others about a better India she is busy watching movies and playing video games. Follow her on twitter:
@shreya08